MSCF Fellowship
The MSCF Fellowship provides financial support for students in the MSCF program. Each year, 25% of incoming MSCF students receive fellowships. All admitted students are considered for an MSCF Fellowship. Awards are granted for the entirety of the MSCF program based on the overall strength of the applicant relative to the pool and the contribution the candidate will make to the MSCF community.
Click on the stories below and the fellowship video to hear about the impact receiving a fellowship has made on their lives and their career success.
 
Consider a donation to the MSCF Fellowship Fund.  Our future students are counting on you.
Student Testimonals
Kurtis Lee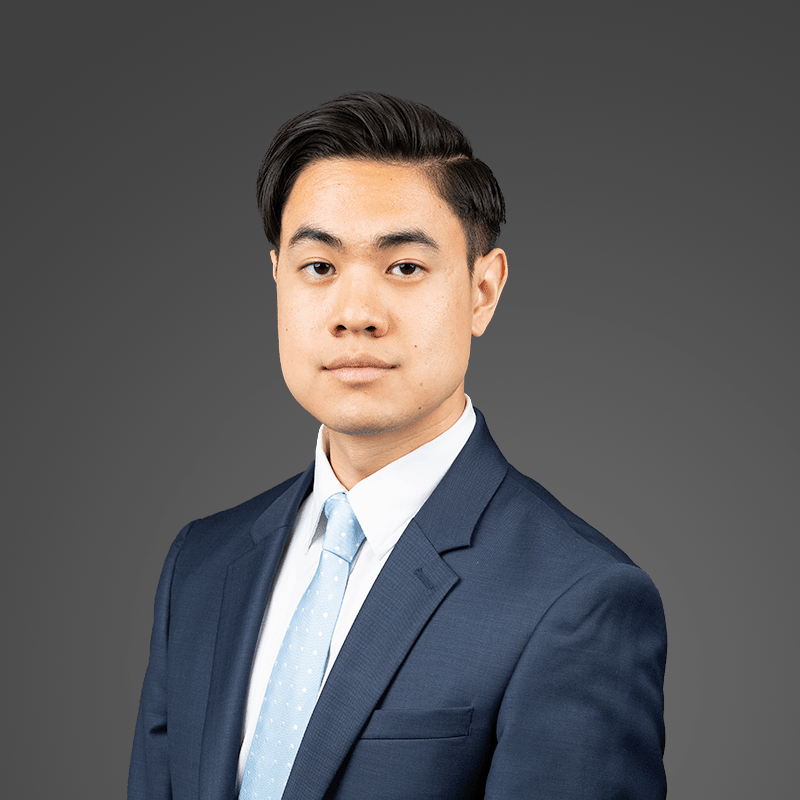 It was a Wall Street Journal article comparing trading to playing strategy games that introduced Kurtis Lee to the field of quantitative finance.
Kurtis had been an avid strategy game player his whole life – playing games from Dota and Magic the Gathering to poker – whenever he could find the time. After reading the article – with clear connections to his personal interests – it seemed like quantitative trading might be the perfect career path.
After this introduction to the field, Kurtis started reading books and looking to online resources to learn more about it. He read materials specifically from Carnegie Mellon University (CMU) that provided a wealth of information about the industry and possible careers.
"My newfound interest in the subject nicely aligned with what I was already reading," said Kurtis. Such books included publications by Ed Thorp, an American mathematics professor, hedge fund manager and the 'father of counting cards', who continues to serve as an inspiration to Kurtis today. 
Shortly after graduating from the University of Florida, Kurtis worked as a senior associate within the Treasury and Risk Support (TRS) team at Novantas, a FinTech 100 Company. With a steady career and good salary, the thought of going back to graduate school seemed like a significant sacrifice.
"In addition to putting my career progress on hold, I knew I would also have to start paying rent and tuition," recalls Kurtis. "If I was going to switch careers, I knew I could not settle for anything less than the best."
With a focus on maximizing his return on investment, Kurtis soon discovered that the Master of Science in Computational Finance (MSCF) program at CMU offered the best career services while integrating industry relevant education into the curriculum. The breadth of information and transparency about employment statistics assured Kurtis that the switch would work in his favor.
Knowing MSCF was his top choice, Kurtis still wrestled with the new costs of tuition, rent and other school-related expenses. Upon learning he was the recipient of the Merit Scholarship, Kurtis's financial worries and concerns disintegrated – changing a weary leap of faith into an easy, seamless transition.
"The scholarship was the ultimate decision-maker and helped me focus on learning and prioritize academics rather than worry about anything else," said Kurtis.
Kurtis currently works as a trader at Citadel in New York City and plans to continue working in this role in the immediate future. 
"The MSCF program helped me get on the path to my dream career, and I'm forever grateful for the scholarship that gave me the reassuring nudge."
Kurtis believes his investment into the program has already paid off two-fold and looks forward to the cards he is dealt in future hands.  
Anshul Subramanya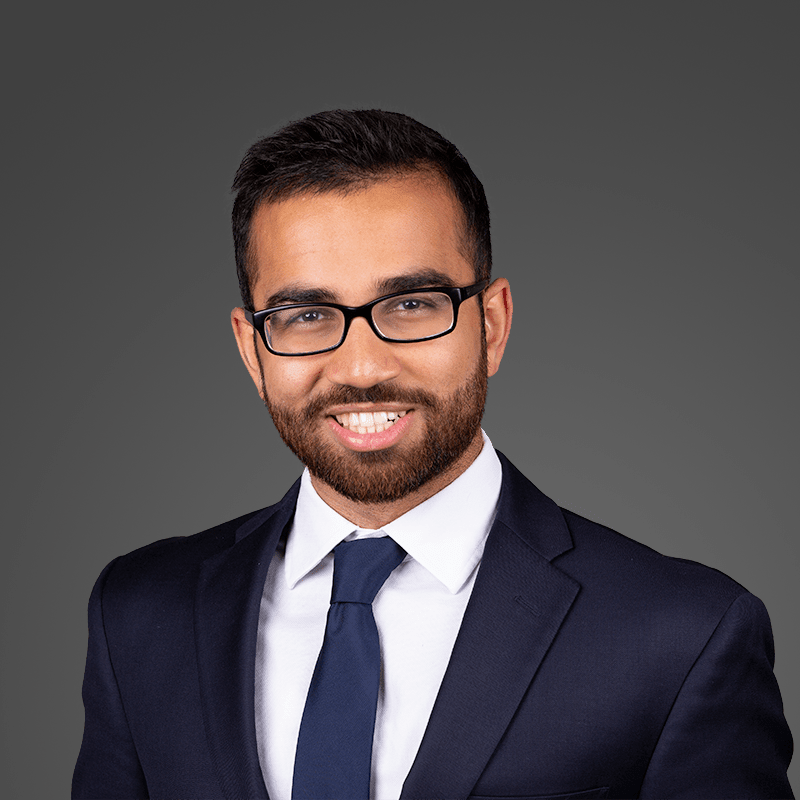 Anshul Subramanya has always been strong in science and math. After earning his high school diploma from the North Carolina School of Science and Mathematics, Anshul attended the Johns Hopkins University and graduated with an undergraduate degree in biomedical engineering, applied mathematics and statistics. 
During his sophomore year at Johns Hopkins, his interest in engineering started to fade, and Anshul began looking for a new challenge. He confided in an upperclassman, who had shared a similar experience – entering college with a strong interest in engineering – but was curious to know what other career paths might exist. Anshul's friend suggested he work in a research program, assisting an economics professor with projects relating to fundamental finance, discounted cash flows (DCFs) and commodities modeling.
"It was during these projects when I rediscovered my long-lost passion for math," said Anshul.
Anshul stayed in the research program for the rest of his college career, taking on even more quantitative work, and eventually settling into quantitative finance.
When it was time to graduate, Anshul applied to several jobs and a few graduate programs to keep his options open. "At the time, none of the job opportunities seemed to be a good fit for my reinvigorated interest in quant finance," Anshul recalls. "The prospect of attending a top-ranked master's program was much more enticing." 
After weighing the costs and benefits of grad school, Anshul decided to further invest in his education and head back to the books. 
The decision on where to enroll was not easy. Anshul had been considering Princeton, but his first choice was the Master of Science in Computational Finance (MSCF) program at Carnegie Mellon University. Throughout his application process, Anshul was impressed by the level of commitment and responsiveness Carnegie Mellon had shown him. When he learned that he was the recipient of a scholarship from MSCF, his decision was made.
"Ultimately, it wasn't the amount of money the scholarship awarded, but instead, the scholarship signaled to me that the MSCF program wanted me just as much as I wanted it," said Anshul.
Throughout his time in the program, Anshul enhanced his understanding and passion for the application of machine learning, data analysis, data mining techniques, quantitative trading and financial modeling. The relationships and network he created helped him land a job at Wolverine Trading.
Despite landing a dream position, Anshul isn't done dreaming. Over the next five to eight years, he plans to stay the course on an aggressive, high risk-high reward career track, which he believes he has found in trading. His goal is to advance his career as far and as fast as possible using the skills from the MSCF program, and then after a period of time, transitioning into a leadership or data science role.
"I'm incredibly grateful for the opportunities that were presented to me throughout my time in the MSCF program," said Anshul. "And I know the Merit Scholarship had a significant role in that as the ultimate driving force for me to enroll."
Andrew Previc
A career in finance was never on the radar for Andrew Previc, a political science and statistics undergrad from University of Texas at Dallas in 2013. But shortly after graduating, Andrew joined a corporate governance consultancy that would forever change his career.
During his three years at the consultancy, Andrew had the opportunity to participate in discussions between corporate boards and activist investors. At just 22 years-old, Andrew observed high-level, strategic conversations among some of the biggest players in the industry.
"Although the consultancy's clients were typically the board members themselves, and included very competent directors (i.e. former CEOs, CFOs and business managers), I often found myself connecting more with the activists when it came to proposed business strategy," Andrew recalls.
In the letters and proxy materials from the activists to the investors, the activists articulated their strategy as it related to the complex financial analysis their teams had conducted. It was during this part of the practice when Andrew became fascinated with how financial value could be identified, quantified and extracted. For him, the experience sparked an unexplored interest in finance that would lead him to become a CFA charter holder.
While studying for the CFA exams, Andrew came across sections that provided a high-level overview of derivatives pricing and how more advanced mathematics were used in certain fields of finance. "At that moment, I was hooked and had to learn more," he said.
With a newfound passion, but unsure where to go next, Andrew turned to a mentor at the consultancy for advice. His mentor had always been an advocate for Andrew's success within the firm and also supported Andrew's personal growth and professional advancement. With strong connections in the finance industry, and a wife who served as a successful Research Analyst and Portfolio Manager at a highly-respected hedge fund, Andrew's mentor encouraged him to pursue a career in finance – but only if he was able to commit to the workload. In order to test his limits, Andrew was advised to apply his quantitative background and secure a master's degree in the field as a way to break into the industry.
As a transition into graduate school, Andrew took pre-MFE courses at Baruch College where he developed relationships with faculty and admissions members. He applied to Baruch and the Master of Science in Computational Finance (MSCF) program at Carnegie Mellon University and was accepted into both programs.
"It was a tough decision. I had strong, existing relationships and a network I had just built at Baruch, but the prestige of the MSCF program was incredibly enticing," said Andrew. "I wasn't sure what to do."  
Ultimately, the news that he was the recipient of the Merit Scholarship not only matched the cost of Baruch but also reinforced the hard work, professionally and academically, Andrew had put in up until that point. Andrew had been planning to pay for grad school from his personal savings, and the scholarship made his decision.
"Had it not been for the Merit Scholarship, I would have likely selected a different program," Andrew said. "Which I believe would have been a significant loss. In addition to missing out on the quality courses offered in MSCF, I would not have had the same exposure to a strong alumni network."
In fact, in his current role as a capital markets banker at the Bank of Montreal, Andrew sits right next to a fellow MSCF alumnus.
Over the next few years, Andrew plans on growing in his current position while keeping his entrepreneurial spirit alive, helping friends and supporting startups as they work to bring completely novel ideas and services to market.