An Evening with Bob Moses, Civil Rights Legend and Education Activist
in Collaboration with "SocialChange101.org," organizer, Nico Slate, Associate Professor of History
Thursday, October 15, 2015
4:30-6:00pm
Porter Hall 100, Carnegie Mellon University
A central figure in SNCC (the Student Nonviolent Coordinating Committee), Moses spent years fighting racial inequality in Mississippi. In the early 1980s, he founded the Algebra Project, a nonprofit organization that uses uses mathematics as an organizing tool to ensure quality public school education for every child in America.
Sponsored by CAS, the Deptartment of History, CAUSE, the Vice Provost for Education, and SocialChange101.org.
For more information, see SocialChange101.org/moses
About the Speaker:
Dr. Robert P. Moses, President and Founder of The Algebra Project, Inc.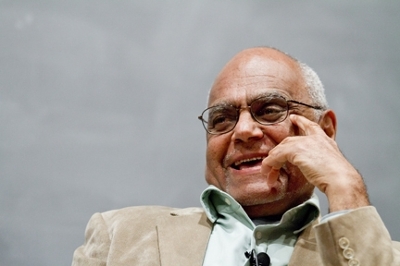 Dr. Moses received his BA from Hamilton College (1956), and his MA in Philosophy from Harvard University (1957). Moses was a prominent figure in the Civil Rights Movement as a field secretary for the Student Non-Violent Coordinating Committee (SNCC). In 1961, Moses initiated SNCC's Mississippi Voter Registration Project, and was appointed its director in 1962. He helped to lead the Council of Federated Organizations (COFO) into the Mississippi Summer Project (1964 Freedom Summer), which parachuted the Mississippi Freedom Democratic Party (MFDP) to the National Democratic Convention in Atlantic City. He received a MacArthur Foundation Fellowship (1982-87), and subsequently started the Algebra Project, which uses mathematics as an organizing tool for a Quality Education as a Constitutional Right (QECR) for all students. With support of the National Science Foundation (NSF) since 2002, the AP has been working with cohorts of high school students who previously performed in the lowest quartile on standardized exams. This work has led AP to propose a math high school "benchmark" for bottom quartile students: that they graduate high school on time, in four years, ready to do college math for college credit. To this end, the Algebra Project is exploring collaborations around a concept of "Math Cohort High Schools." Moses is co-author of Radical Equations—Civil Rights from Mississippi to the Algebra Project (Beacon, 2001) and co-editor of Quality Education as a Constitutional Right-creating a grassroots movement to transform public schools (Beacon Press, 2010). In 2011-2012, Moses was the Distinguished Visitor for the Center for African American Studies at Princeton University, and has been a visiting lecturer at NYU School of Law during the fall semesters, 2012, 2013, and 2014. Dr. Moses is Founder and President of the Algebra Project, Inc.
See more at: www.facebook.com/TheAlgebraProject and www.algebra.org
E-Mail care of ben@algebra.org
Ben Moynihan, Director of Operations
The Algebra Project, Inc.
99 Bishop Richard Allen Drive
Cambridge, MA 02139
Tel. 617-491-0200
Cell 617-901-3231
Fax 617-491-0499