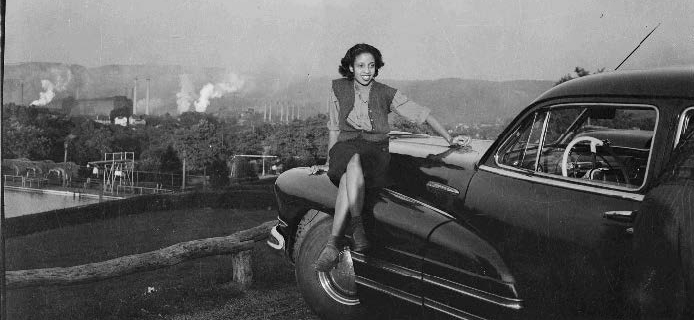 Perspectives on African Americans in Pittsburgh: 20 Years Later
February 5 - 6th, 2016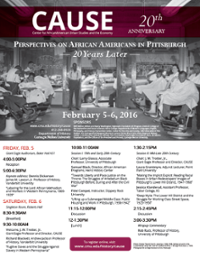 Nearly twenty years ago, CAUSE hosted a series of lectures with a similar title, "Perspectives on Pittsburgh: African American History and Contemporary Social Inequality."  Funded by the Falk Foundation, this series featured talks by University of Pittsburgh and Carnegie Mellon University faculty and postdoctoral fellows, including Rob Ruck, Tera Hunter, Karen Gibson, and Susan McElroy. Historian Dennis Dickerson, author of the groundbreaking study of black steelworkers in Pittsburgh and Western Pennsylvania, delivered the keynote address. As noted above, Professor Dickerson will return to Carnegie Mellon as our keynote speaker for this event. Professor Richard Blackett, a past CAUSE speaker will return for the opening talk for the all-day conference on Saturday. 
We are indeed excited about this 20 Year restrospective history of the city's black experience and hope that you will be able to join us.
Conference photos: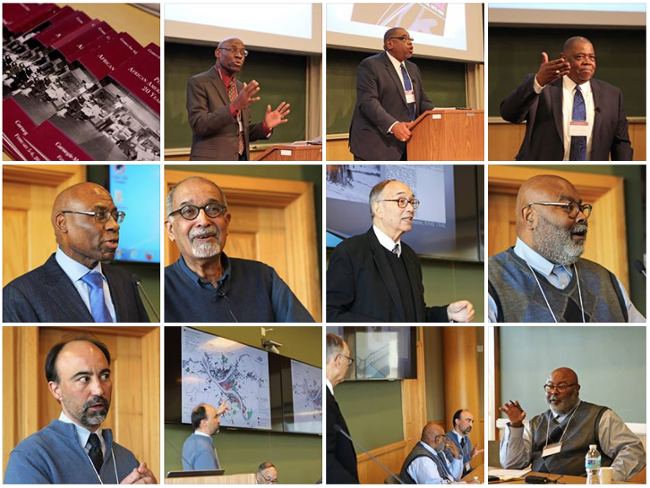 ---
Program
Friday, February 5
Keynote Address
Dennis C. Dickerson, James M. Lawson, Jr. Professor of History
Department of History, Vanderbilt University, Nashville, TN
"Laboring for the Lord: African Methodism and Workers in Western Pennsylvania, 1869-1929"
---
Saturday, February 6
Welcome, Joe William Trotter, Jr., Giant Eagle Professor and Director, CAUSE
---
Richard Blackett, Andrew Jackson Professor of History, Vanderbilt University
"Fugitive Slaves and the Struggle Against Slavery in Western Pennsylvania"
---
Session I: 19th and Early 20th Century
Chair: Larry Glasco, Associate Professor, University of Pittsburgh
Samuel Black, Director, African American Programs, Heinz History Center
"Towards Liberty and Place Justice on the Throne: The Struggles of Antebellum Black Pittsburgh Before, During and After the Civil War"
Fidel Campet, Instructor, Slippery Rock University
"Lifting up a Submerged Middle Class: Public Housing and Work in Pittsburgh, 1938-1942"
---
Session II: Mid-Late 20th Century
Chair: Joe William Trotter, Jr., Giant Eagle Pofessor and Director,CAUSE
Laura Grantmyre, Adjunct Instructor, Point Park University
"Making the Implicit Explicit: Reading Racial Biases in Urban Redevelopers' Images of Pittsburgh's Lower Hill District, 1947-1968"
Jessica Klanderud, Assistant Professor, Tabor College, KS
"Deep Wylie: The Lower Hill District and the Struggle for Working Class Street Space, 1925-1950"
Wrapup Commentary
Rob Ruck, Professor of History, University of Pittsburgh