Administered by the U.S. Department of Energy (DOE), the Sustainable and Holistic Integration of Energy Storage and Solar Photovoltaic (SHINES) Program develops and demonstrates integrated photovoltaic (PV) and energy storage solutions that are scalable, secure, reliable, and cost-effective. In 2016, the DOE awarded $18 million to six projects including one from Carnegie Mellon University. The projects will work to dramatically increase solar-generated electricity that can be dispatched at any time – day or night – to meet consumer electricity needs while ensuring the reliability of the nation's electricity grid.
Achieving the SHINES goals is a critical step in the pathway towards enabling hundreds of gigawatts of solar to be integrated reliably and cost-effectively onto the electric grid. 
A team of researchers from Carnegie Mellon, the National Rural Electric Cooperative Association (NRECA) and Aquion Energy, was awarded approximately $1 million for its project, "Agent-Based Coordination Scheme For PV Integration," which aims to develop and demonstrate a distributed, agent-based control system to integrate smart inverters, energy storage and commercial off-the-shelf home automation controllers and smart thermostats. 
The system will optimize PV generation, storage and load consumption behaviors using high-performance, distributed algorithms.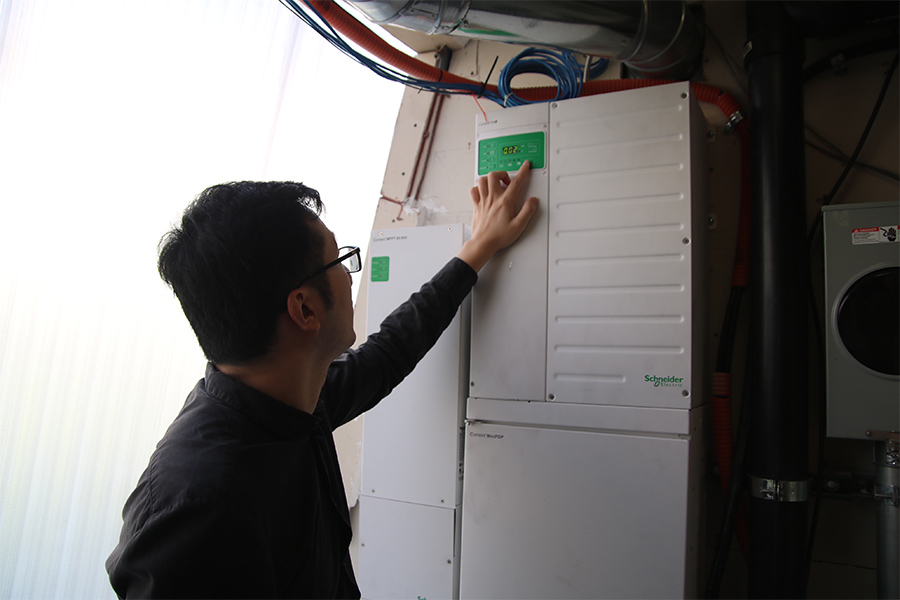 Carnegie Mellon University Engineering and Public Policy PhD student Guannan He, who is part of the CMU SHINES research team, turns on a switch for the smart inverter located inside CMU's Solar Decathlon House.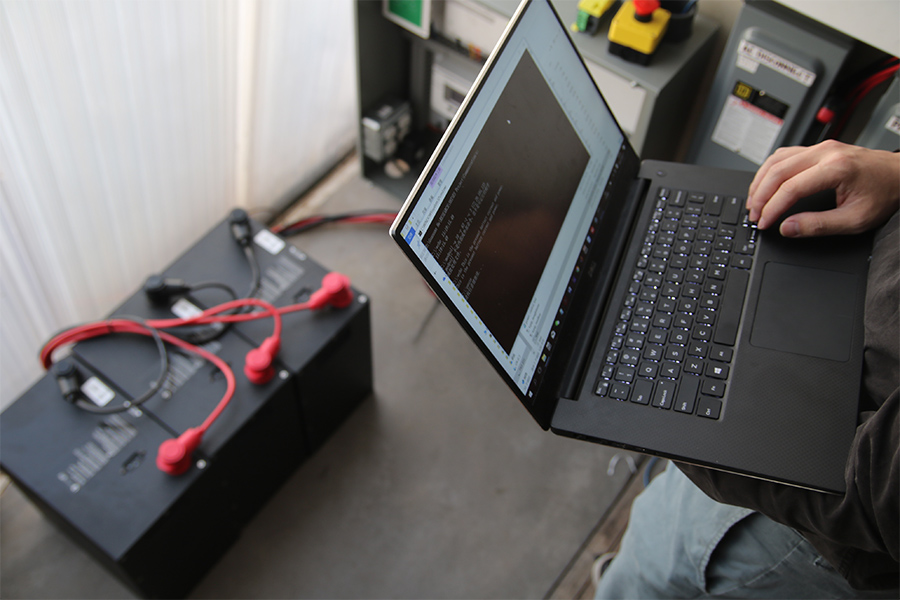 In CMU's Solar Decathlon House, Engineering and Public Policy PhD student Guannan He, a researcher on the CMU SHINES research team, uses his computer to control the system.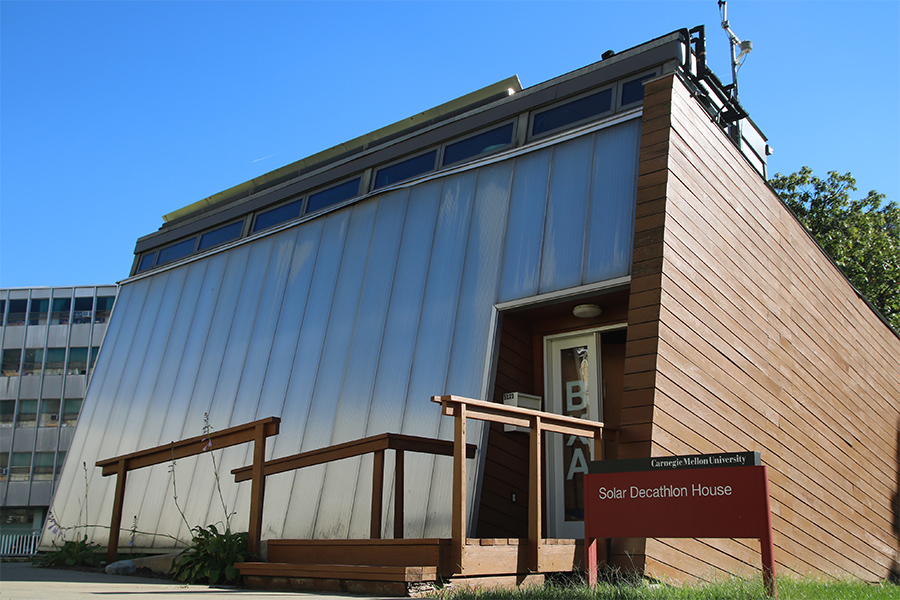 Carnegie Mellon's Solar Decathlon House is home to the system and equipment that the CMU SHINES research team uses.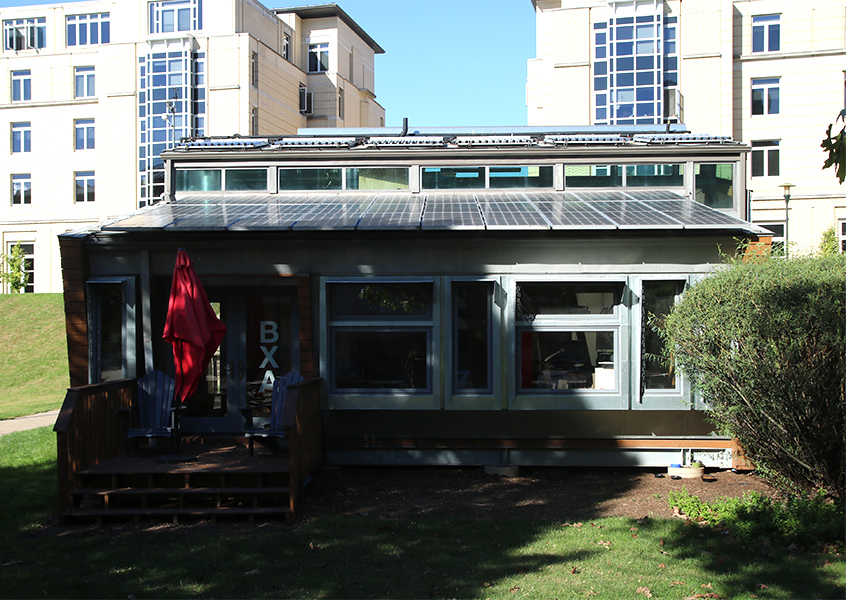 The Carnegie Mellon SHINES team uses the solar photovoltaic panels atop CMU's Solar Decathlon House for their DOE-funded project.
Meet The CMU Team
Adjunct Professor, Electrical and Computer Engineering 
Associate Professor, Electrical and Computer Engineering 
Philip L. and Marsha Dowd University Professor and Associate Department Head for Research and Strategy, Electrical and Computer Engineering 
Trustee Professor in Energy, Engineering and Public Policy, Materials Science and Engineering
Director, Wilton E. Scott Institute for Energy Innovation
Systems Scientist, Scott Institute for Energy Innovation
Additional Researchers
Andrew Cotter, Doug Danley, Tim Heidel, Craig Miller and David Pinney
Tom Madden and Tom Jackson