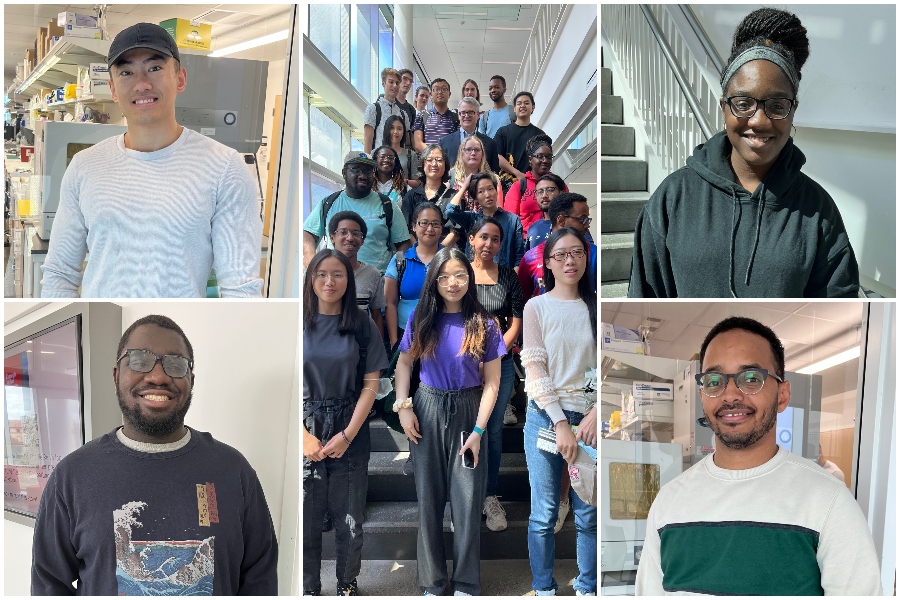 September 30, 2022
Biomedical engineering department welcomes largest-ever Ph.D. cohort
In August 2022, Carnegie Mellon's biomedical engineering department welcomed its largest-ever cohort of 23 Ph.D. students to campus. The diverse group includes several first-generation college students and is nearly twice as large as previous classes.
Growth in the Ph.D. program stems from several sources, including funding from several large, collaborative grants, as well as the department's innovative partnership with the Mayo Clinic. Dedicated recruitment efforts also enabled BME to increase the volume of offered students this semester, as interest in the program continues to rise.
Each Ph.D. student brings a unique perspective and set of lived experiences to the college. We caught up with a few scholars to highlight their stories.
Bingda Li
Armed with his bachelor's degree in kinesiology and biology from Wake Forest University, Bing moved North to pursue his master's degree, and now Ph.D., at CMU in biomedical engineering.
While pursuing his undergraduate studies, Bing's grandmother passed away from lung cancer, and this hardship influenced his future career goals and driving motivation. "I want to contribute to the advancement of cancer therapy," said Bing.
Bing will work closely with Phil Campbell, biomedical engineering research professor, during his program, to advance exosome research and potentially develop novel therapies for various diseases, including cancer.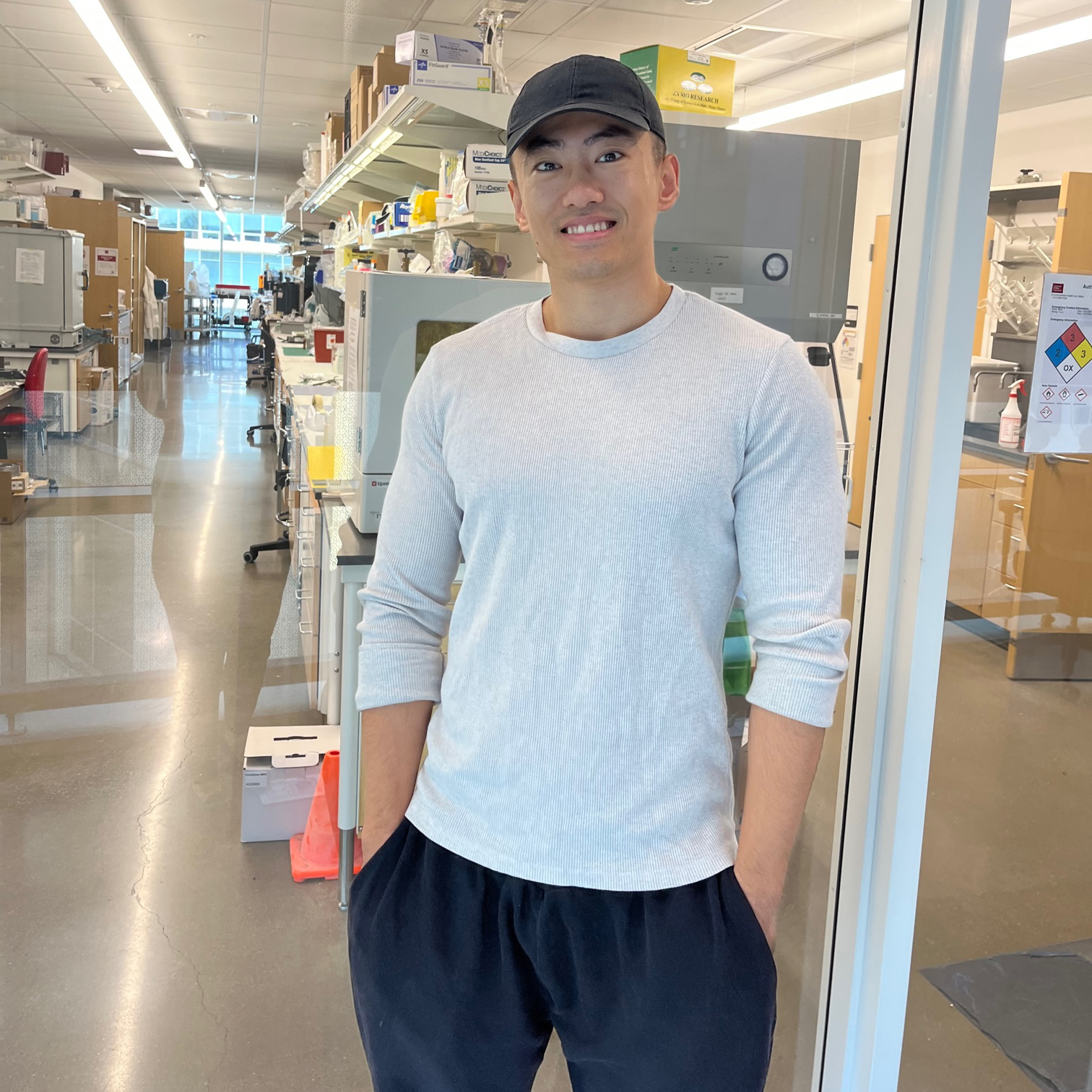 Hassana O'Connor
Alumna from her all-time favorite musical (Hamilton!) put CMU on the radar for Hassana. After a gap year and graduating with her bachelor's degree in biomedical engineering from Florida State University, she relocated to Pittsburgh to further her studies in biomedical engineering.
Originally from Jamaica, Hassana moved to the U.S. in 2006 with her family. "My parents gave up their entire lives in order for me and my siblings to have greater opportunities and brighter futures," shared Hassana. "I am extremely proud to set an example of perseverance for my three siblings and others in my community back home."
Hassana will partner with Keith Cook, biomedical engineering professor and department head, to work on anticoagulation strategies in artificial lungs. Long-term, she aspires to teach and continue supporting research.
Nahom Mossazghi
Demonstrating that no two paths to Ph.D. are the same, Nahom's has included undergraduate studies in neuroscience from the University of Minnesota and a Research Fellowship with the National Institute of Mental Health. He recently graduated with his master's in computational neural engineering from CMU.
"One of the differentiators about studying at CMU is the number of opportunities that are available here," noted Nahom, who was born in Eritrea and has spent significant time traveling to other countries around the world. "I'm excited to work with human subjects during my Ph.D. studies, which will set me apart for future career pursuits and build upon the experience I have working with animal subjects. Whether I land a job at a research institute or within the industry sector, this experience will set me up for success."
Nahom will work closely with Sossena Wood, assistant professor of biomedical engineering, on neuroengineering technologies and computation, with a focus on AI integration.
Patrick Iyasele
From Milwaukee to Pittsburgh, to Boston and back to Pittsburgh, Patrick's education journey has yielded a unique set of research experiences, as well as bachelor's and master's degrees. An interaction with CMU faculty at the NSBE national conference influenced his Ph.D. plans, and he's a Tartan now.
"My goal in life is to do anything that seems cool to me," explained Patrick. "I heard that to be an engineer, you become a jack-of-all-trades and a master of none. It's true. I enjoy the variety of work and avenues of pursuit an engineer can take – I'm very interested in entrepreneurship, but also academia, because I come from a long line of teachers."
During his Ph.D. program, Patrick will work alongside Keith Cook, biomedical engineering professor and department head, on a project to make a new medical device for artificial lungs.
"CMU Biomedical Engineering is incredibly excited to welcome this new class," said Keith Cook, biomedical engineering professor and department head. "We continue to grow in our research funding, collaborations with world-class clinical partners, and dedication to a diverse workplace."