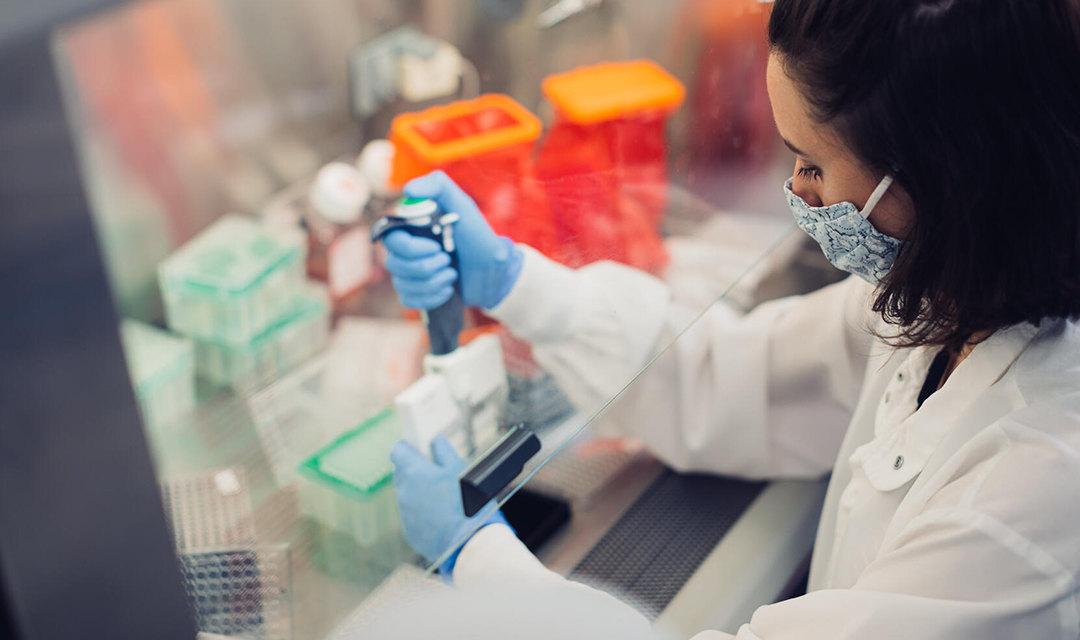 February 09, 2022
CMU and Mayo Clinic to collaborate on transplant innovation
Carnegie Mellon University's Department of Biomedical Engineering is teaming up with the Mayo Clinic to transform organ transplantation. The institutions will bioengineer innovative approaches to address current barriers in organ transplantation via a three-year research agreement.
"The Mayo Clinic is the preeminent medical center and the largest organ transplant provider in the United States, and CMU is a leader in innovating and applying cutting-edge technologies to real-world problems," said Keith Cook, department head and professor of biomedical engineering at CMU. "We are excited to bring these leading institutions together to create real improvements in the access to and effectiveness of organ transplantation."
As part of the collaboration, Mayo Clinic biomedical researchers and Carnegie Mellon University faculty will focus on four core areas:
Biofabrication
Organ repair
Organ monitoring using sensor systems
Artificial intelligence to optimize transplant processes
"This relationship with the esteemed CMU Biomedical Engineering team is a very important step in Mayo Clinic's Transforming Transplant strategic initiative," says Burcin Taner, chair of the Transplant Center at Mayo Clinic in Florida. "Research and innovation breakthroughs resulting from this initiative will address challenges and limitations that have historically existed for transplantation and subsequently unmet patient needs."
"Mayo Clinic's Center for Regenerative Medicine is excited to collaborate with Transplant Center colleagues at Mayo Clinic to support the innovation being driven through our unique engagement with CMU," says Guojun Bu, associate director of the Center for Regenerative Medicine at Mayo Clinic in Florida. "This initiative will accelerate our mission in transforming the practice of medicine through biotherapeutic technologies that make organ transplantation more accessible, affordable, and available to a broader population."
Both institutions will also participate in ongoing seminars focused on the challenges facing organ transplantation and the development of new technologies to address them.
"This seminar represents a first step in what we hope is a deep educational collaboration with the Mayo Clinic," Cook shared.
Cook will lead Carnegie Mellon's team of experts including: Adam Feinberg, professor of biomedical engineering and materials science and engineering; Phil Campbell, research professor of biomedical engineering and member of the Engineering Research Accelerator; Chris Bettinger, professor of biomedical engineering and materials science and engineering; Tzahi Cohen-Karni, associate professor of biomedical engineering and materials science and engineering; Jana Kainerstorfer, associate professor of biomedical engineering; Charlie Ren, assistant professor of biomedical engineering; Rosalyn Abbott, assistant professor of biomedical engineering; Jeremy Weiss, assistant professor of health informatics; and John Galeotti, senior systems scientist of the Robotics Institute and associate professor of biomedical engineering.
According to Bill Sanders, dean of the College of Engineering, "This agreement exemplifies the creative partnerships CMU engages in to solve complex problems. It's through these types of collaborations that we continue to impact society in meaningful ways."
CMU's commitment to organ bioengineering is ongoing through its Bioengineered Organs Initiative, which facilitates collaborative research focused on designing, creating, and testing a new generation of long-term replacement organs that are fully biological, artificial, or a combination of both.