Departmental Overview
Our Vision of Excellence in Biomedical Engineering
To achieve excellence, biomedical engineering must be conducted through a collaborative network, which must encompass balanced expertise of science and technology and work synergistically to seek solutions based on a solid foundation of knowledge, with special attention on the interface between the human body and engineered solutions.
Our Missions
Build an integrated structure for biomedical engineering research that weaves multiple science and technology disciplines into a collaborative network for fostering breakthroughs in healthcare.
Pursue excellence in biomedical engineering research that combines cutting-edge technologies with deep knowledge of physiology.
Inspire future biomedical engineers by emphasizing the synergy of engineering, life sciences and medicine.
Establish new paradigms in biomedical engineering education that nurture creativity and innovation.
Promote partnerships across the campus and with local healthcare and engineering stakeholders to further biomedical engineering research, development, and education throughout the region.
Collaborate with the international biomedical engineering community to set future directions of research and education and to maximize the impact of biomedical engineering on human health.
Our Core Values
We emphasize integrity in the execution of all aspects of our missions.
We conduct our business through mutual respect and collaboration.
We value the participation of the broad community in our development.
What Makes Us Unique
CMU is the place
— to create the future new knowledge,
— to transform engineering solutions for medicine and healthcare,
— to define what a new field is going to be.
We are not just predicting the future. We are going to make the future happen.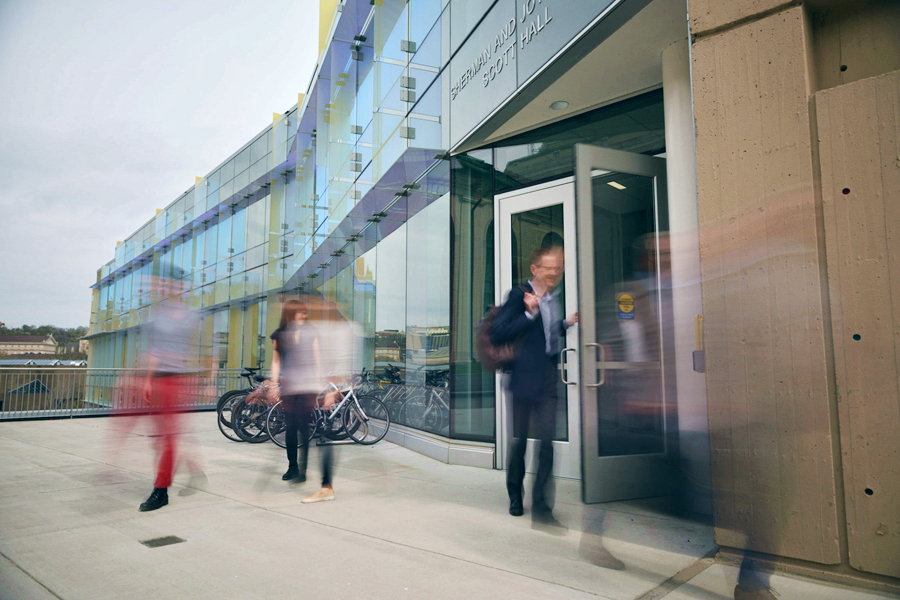 1:8
Faculty-to-Student Ratio
6
Core Research Areas
Faculty & Staff
Total fifty-two full-time faculty members, affiliated with four colleges

Thirty-one adjunct faculty members, among them many physicians, who teach courses and facilitate clinical exposure opportunities

Eight department staff members in addition to the Department Head and Associate Heads for managing administrative matters and multiple staff members shared with other departments
Education Programs
B.S. in Biomedical Engineering as an Additional Major

Minor in Biomedical Engineering

M.S. in Biomedical Engineering, traditional Research Option

M.S. in Biomedical Engineering, accelerated Practicum Option

Ph.D. in Biomedical Engineering
Student Body
Approximately 230 undergraduate majors

Approximately 30 undergraduate minors

Approximately 90 M.S. students

Approximately 50 Ph.D. students