BME Stories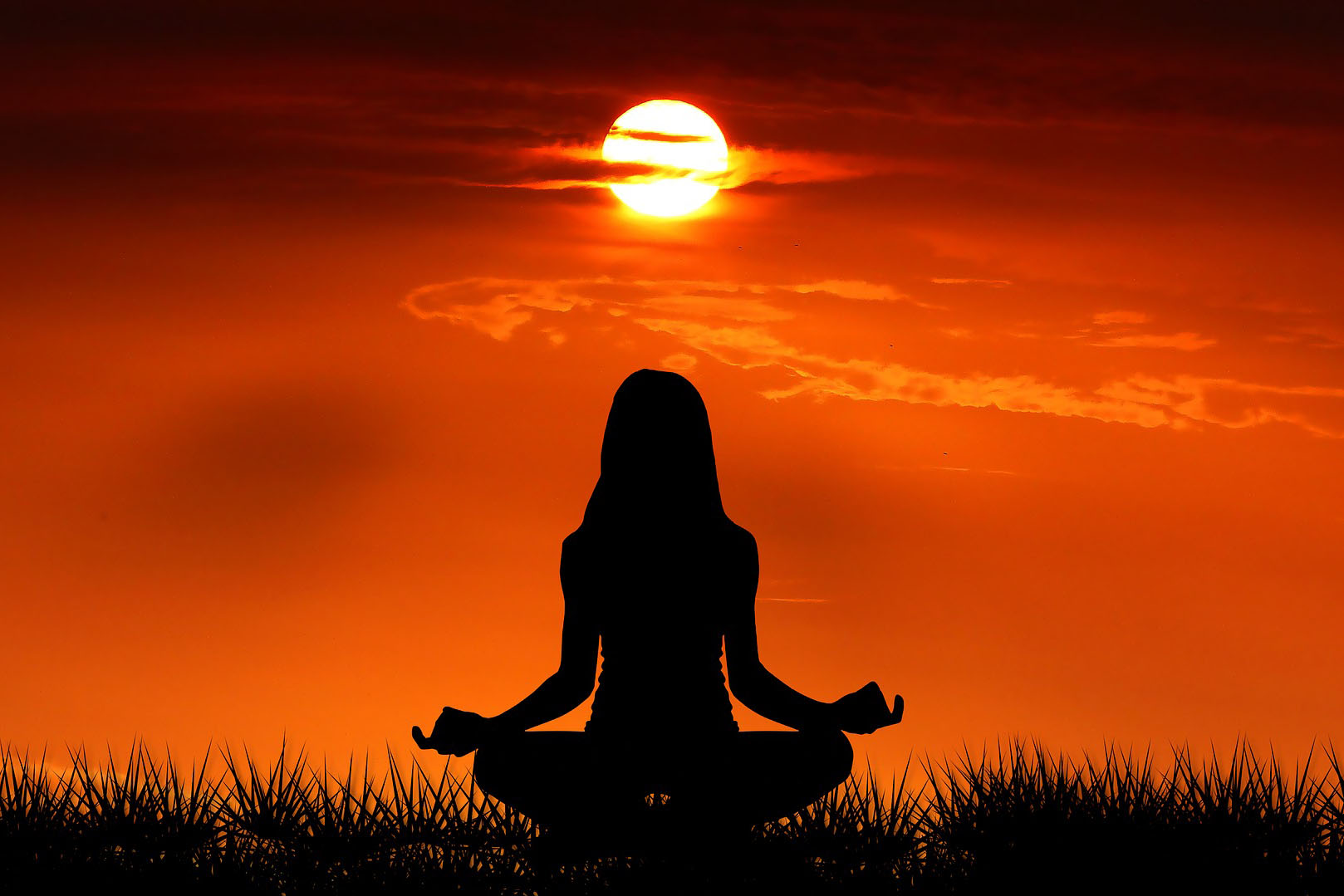 Prof. Bin He and collaborators conducted a large-scale human study enrolling subjects in a weekly eight-week course in simple, widely-practiced meditation techniques, to test their effect as a potential training tool for BCI control. The work was published in Cerebral Cortex. Read the story.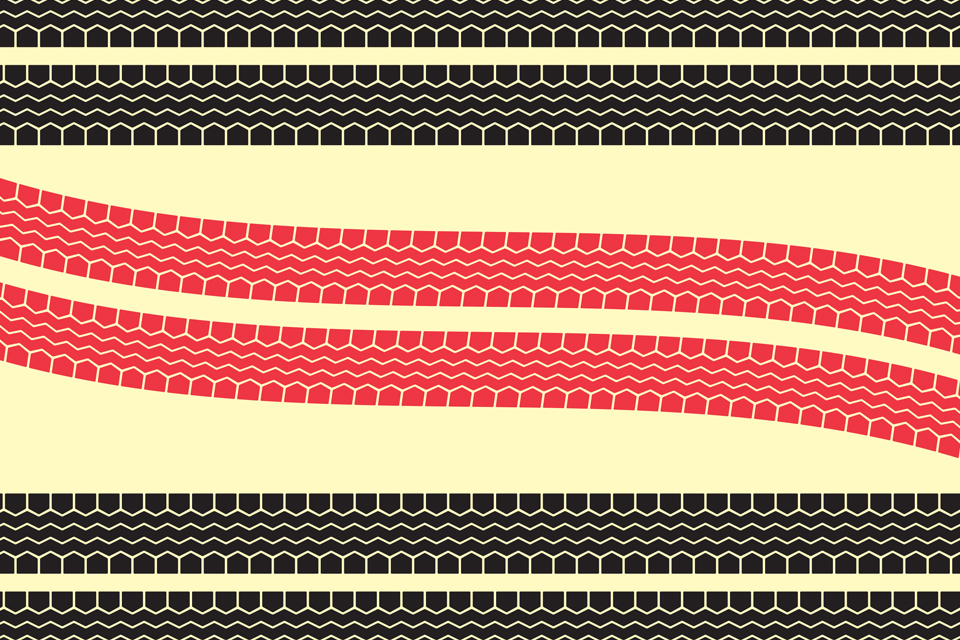 Profs. Matthew Smith and Byron Yu, along with former Ph.D. student Ben Cowley (Ph.D., SCS '18), have recently published their research in Neuron, where they studied the neural basis through which internal states in the brain affect decision-making over an extended period of time. Read the story.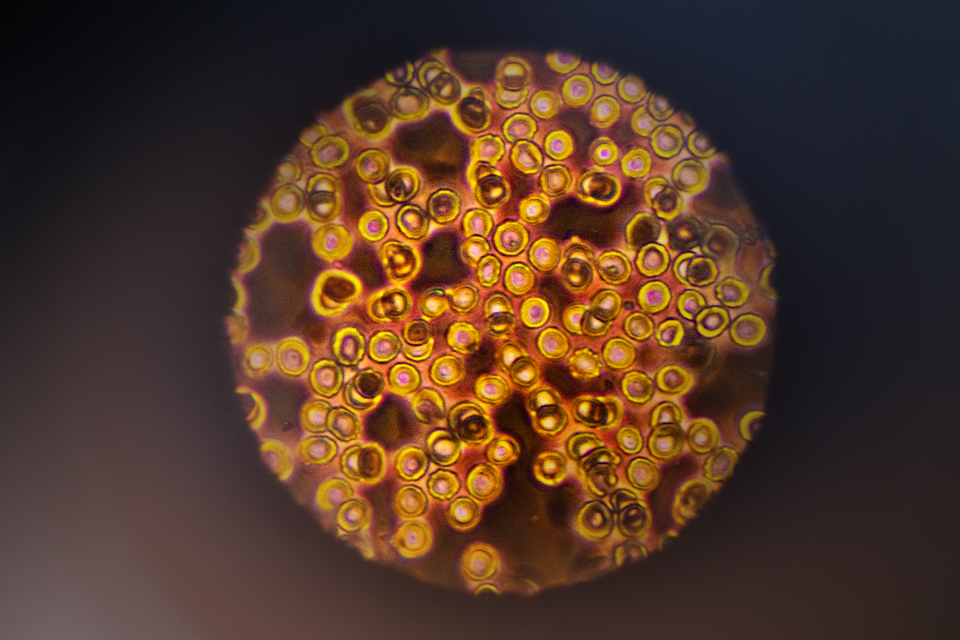 Prof. Elizabeth Wayne has received funding from the National Science Foundation through their Rapid Response Research (RAPID) program to study an often-ignored cellular factor in the mortality rate of SARS-CoV-2 induced disease, COVID-19. Read the story.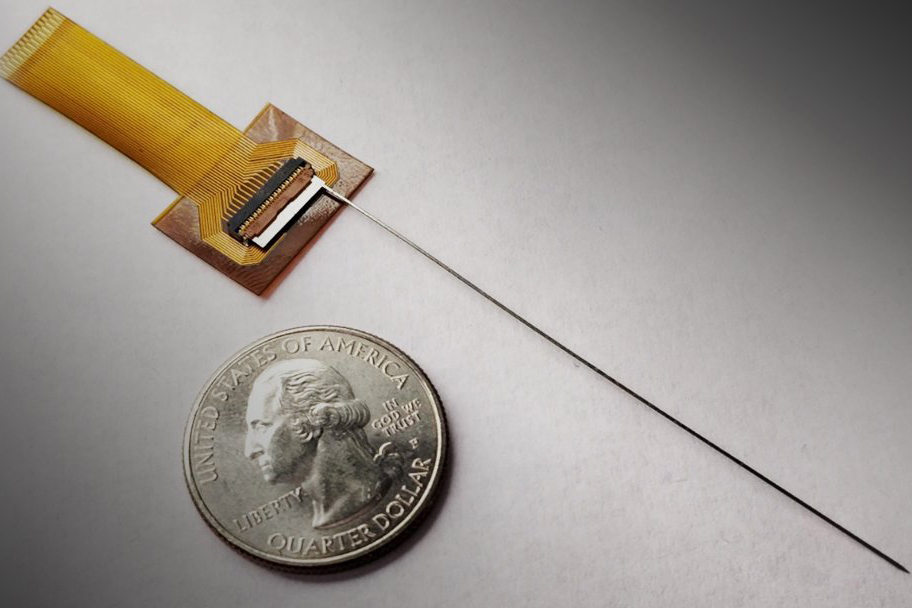 A team led by Prof. Maysam Chamanzar is developing a novel neural interface made from stainless steel for high-density neural recording, making the brain readings much safer than before. These stainless steel neural probes will minimize the risk of breakage during surgery and thus the risk of residue being left behind in the brain. Read the story.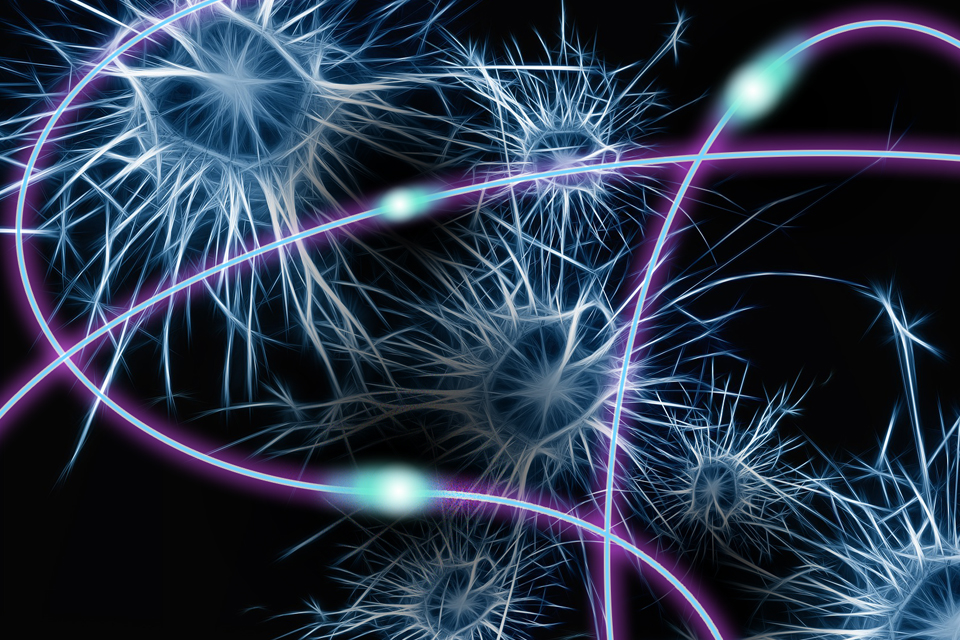 Prof. Tzahi Cohen-Karni teamed up with other researchers to create a new technology that enhances scientists' ability to communicate with neural cells using light. NW-templated three-dimensional (3D) fuzzy graphene (NT-3DFG) enables remote optical stimulation without need for genetic modification and uses orders of magnitude less energy than available materials, preventing cellular stress. Read the story.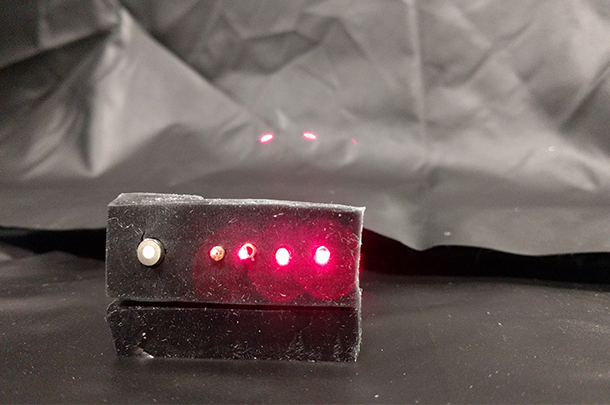 Prof. Jana Kainerstorfer and Ph.D. candidate Alexander Ruesch have been developing a non-invasive method to measure intracranial pressure. The project has recently moved to the clinic, and while it is still in the early stages, this development is a major step in the research's overall aim to develop a novel sensor to help guide traumatic brain injury treatment. Read the story.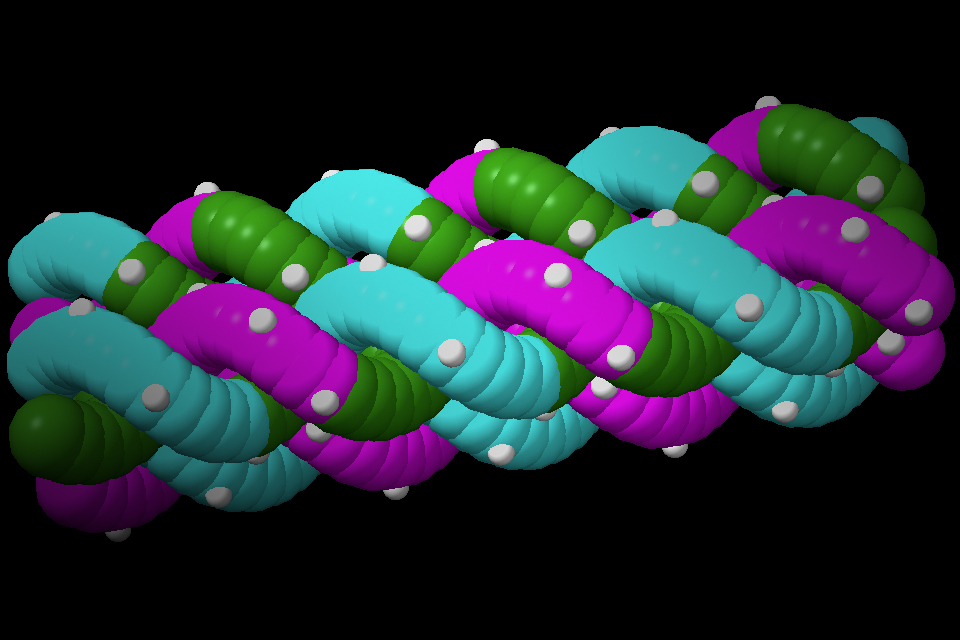 The research team led by Prof. Rebecca Taylor develop a method for self-assembling nanostructures with gamma-modified peptide nucleic acid, a synthetic mimic of DNA. The process has the potential to impact nanomanufacturing and biomedical technologies like targeted diagnostics and drug delivery. Read the story.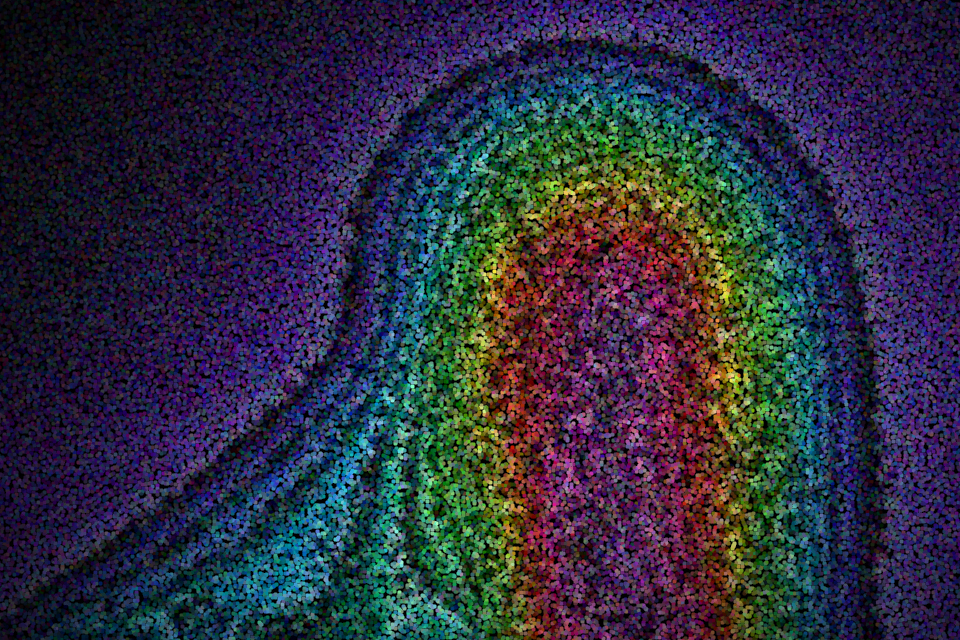 Prof. Yu-li Wang and his team are researching cell migration while using the technologies developed for potential applications in artificial organs and other devices. The team has been awarded a five-year research grant from the National Institute of General Medical Sciences (NIGMS), one of the National Institutes of Health to support this work. Read the story.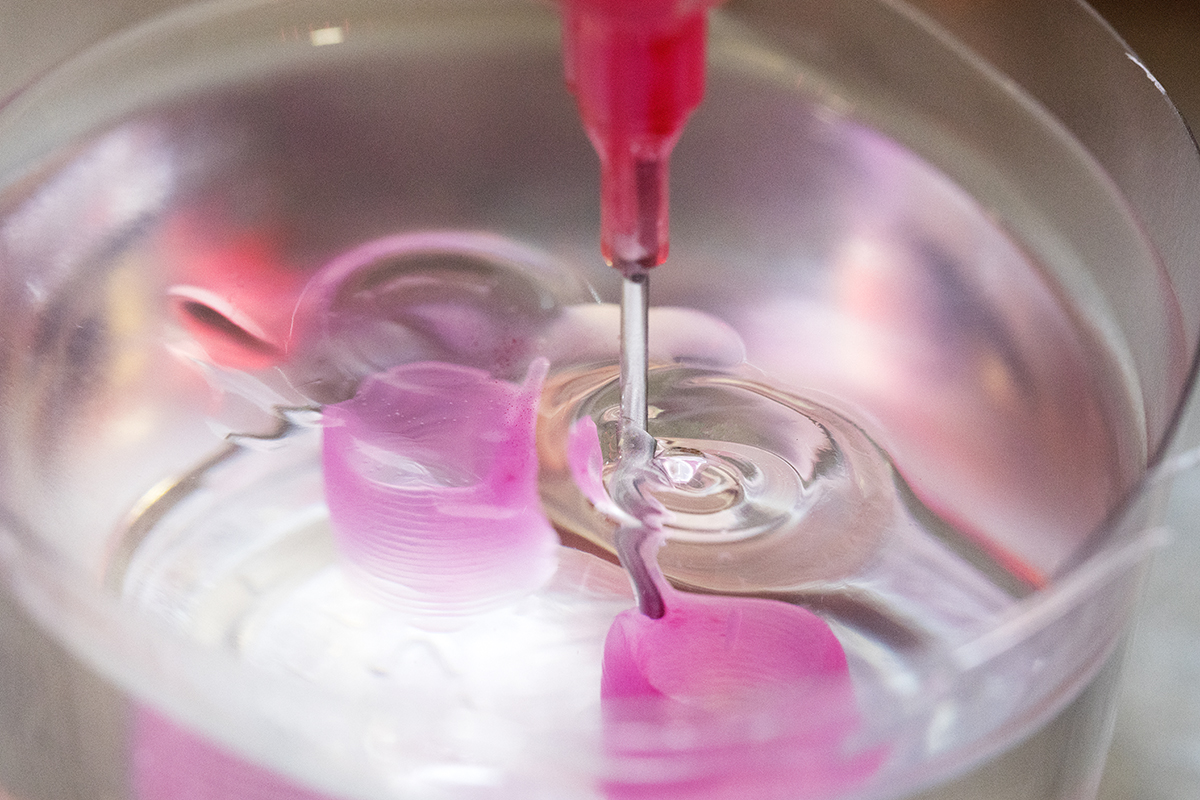 Carnegie Mellon University spinout company FluidForm, co-founded by CTO and Biomedical Engineering Professor Adam Feinberg, was named a finalist for Fast Company's 2020 World Changing Ideas Award. The company was featured in the experimental category for its Freeform Reversible Embedding of Suspended Hydrogels (FRESH) 3D bioprinting technology. Read the story.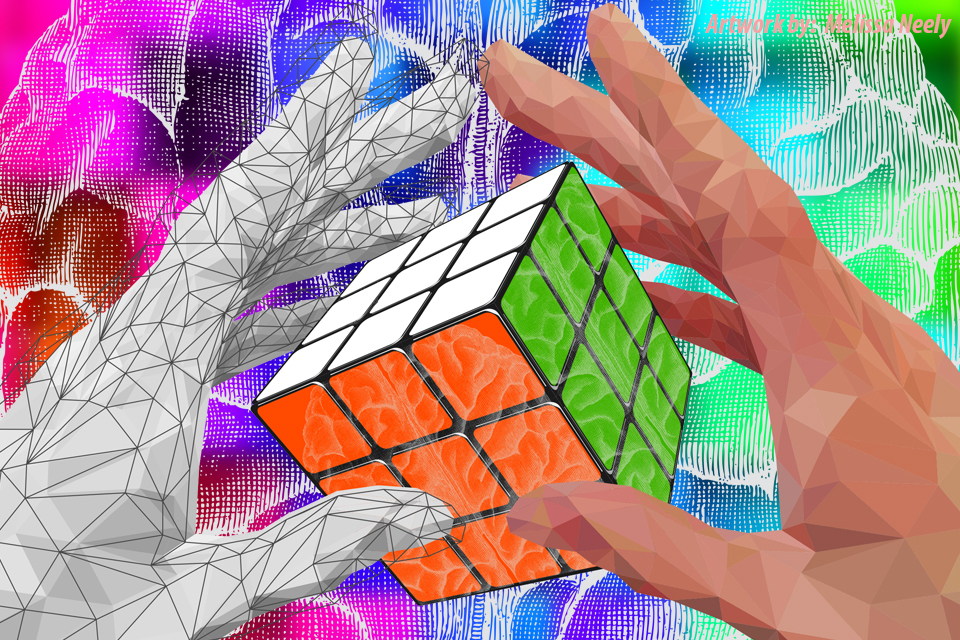 Researchers from Carnegie Mellon University (CMU) and the University of Pittsburgh (Pitt) have published research in Nature Biomedical Engineering that will drastically improve brain-computer interfaces and their ability to remain stabilized during use, greatly reducing or potentially eliminating the need to recalibrate these devices during or between experiments. Read the story.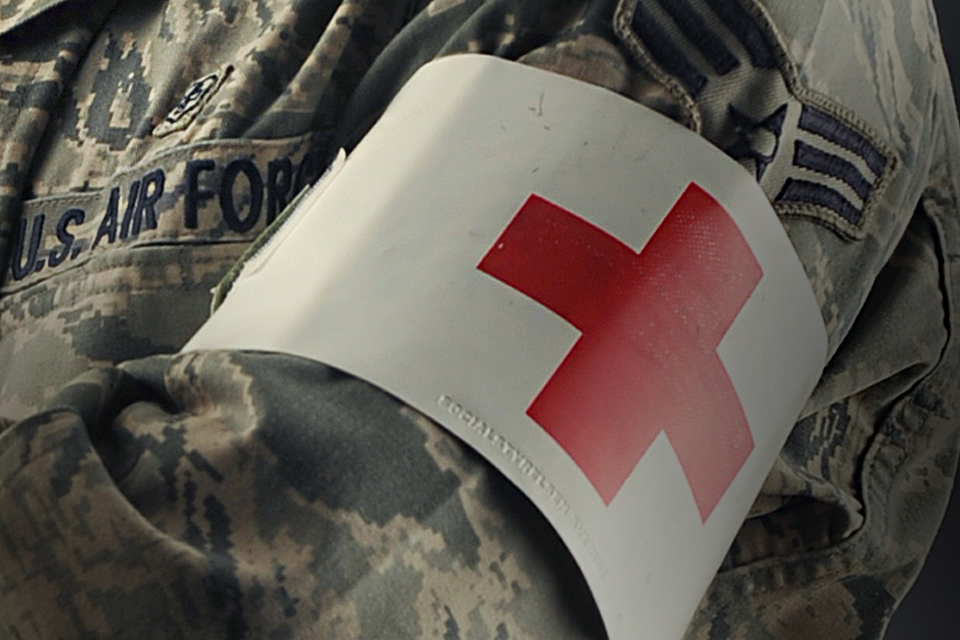 A team of researchers from Carnegie Mellon University, led by Profs. Tzahi Cohen-Karni and Adam Feinberg, has partnered with the University of Pittsburgh and secured a $22 million grant from the Defense Advanced Research Projects Agency to develop a device combining artificial intelligence, bioelectronics, and regenerative medicine to regrow muscle tissue, especially after combat injuries. Read the story.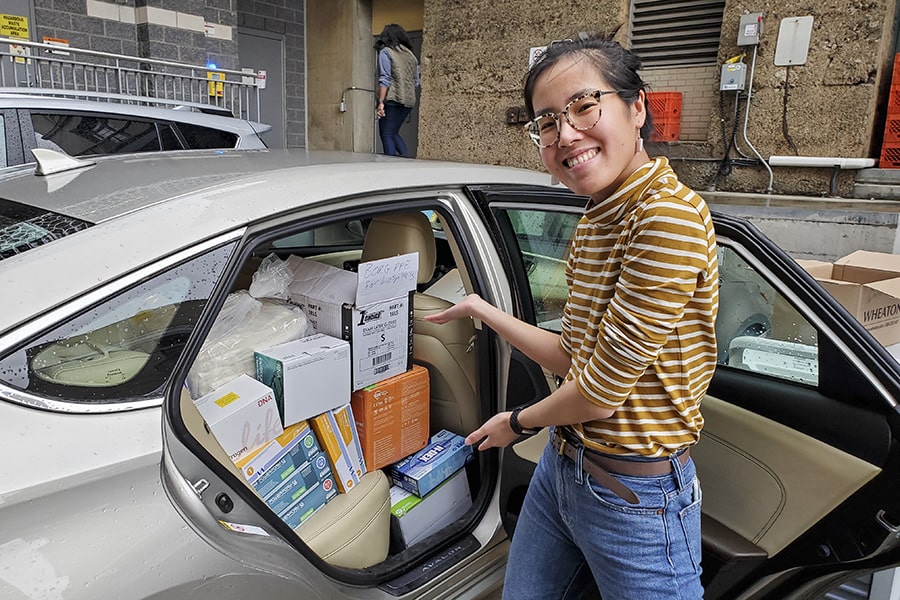 Prof. Keith Cook drove up to the Allegheny County Emergency Services building on March 20 barely able to see out of his rearview mirror. His passenger seat, rear seats and trunk were packed with unused personal protective equipment, or PPE, collected from various labs in Carnegie Mellon University's College of Engineering. Read the story.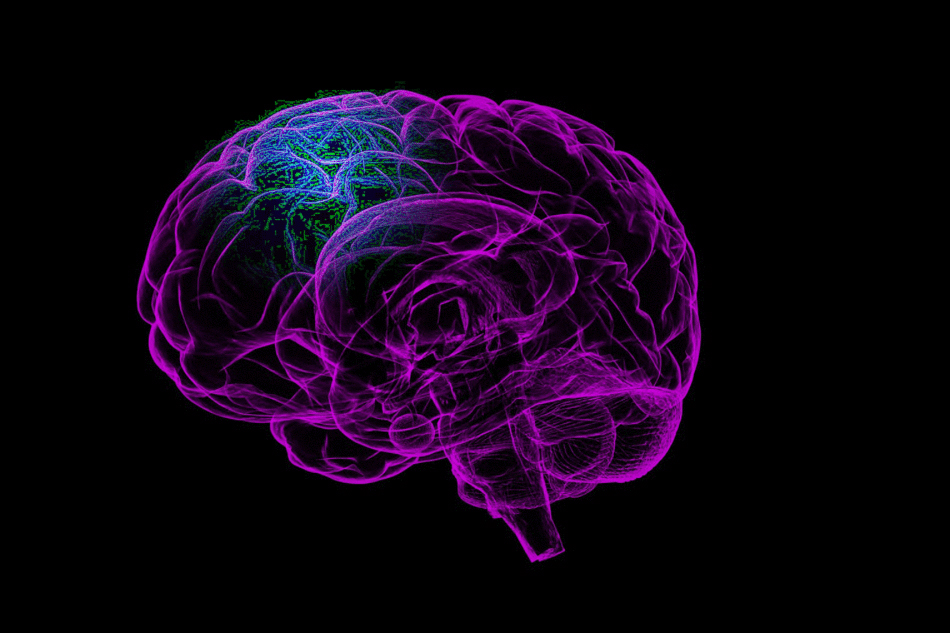 BME Professor Bin He together with his group published research in Nature Communications. This research is a big step toward establishing the ability to dynamically image human brain function and dysfunction. This could provide important insight into both where and how underlying information-processing occurs. Read the story.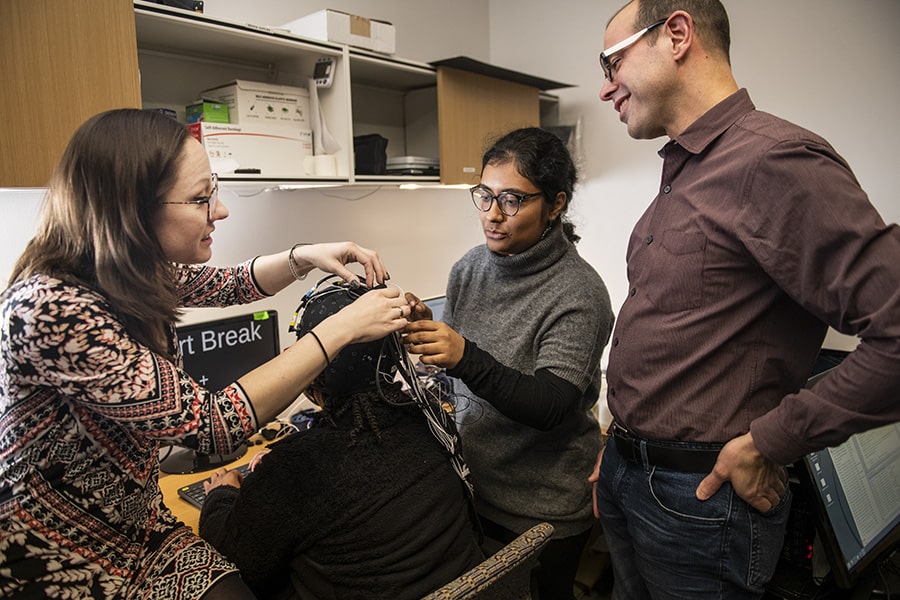 What started as a journal club for researchers in Kainerstorfer's and Smiths' labs to review current literature is now a group that comprises more than 50 people, including psychologists, engineers, radiologists, clinicians and neuroscientists. Together, they're gaining a better understanding of the field from many different perspectives. Read the story.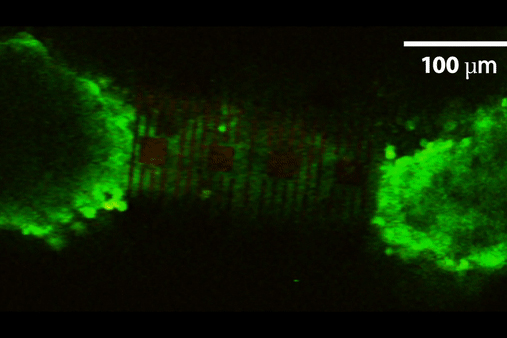 Prof. Cohen-Karni together with his group and Nanyang Technological University, Singapore (NTU Singapore) have developed an organ-on-an-electronic-chip platform, which uses bioelectrical sensors to measure the electrophysiology of the heart cells in three dimensions. Read the story.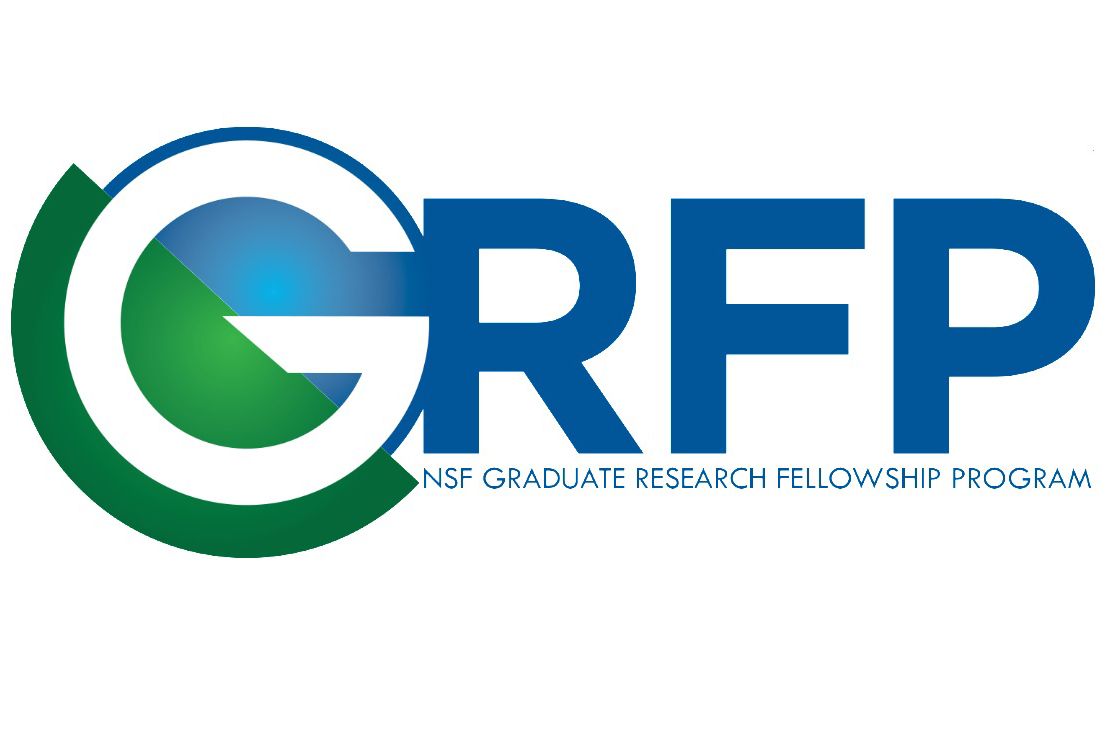 On March 31, the National Science Foundation (NSF) announced the 2020 recipients of funding through its Graduate Research Fellowship Program (GRFP). Four current students and recent alumni of the Biomedical Engineering Department at Carnegie Mellon received 2020 NSF Fellowships. Funding from the NSF Graduate Research Fellowship Program will support their advanced research. Read the story.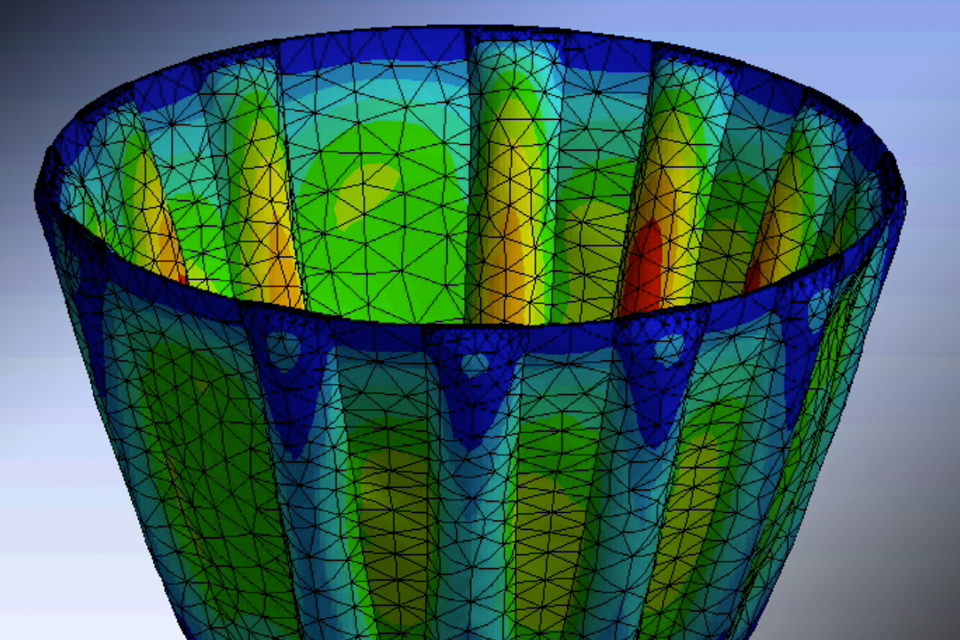 Prof. Dennis Trumble and his team are developing a self-contained, non-blood-contracting ventricular assist device that uses muscle power to support the failing heart. Read the story.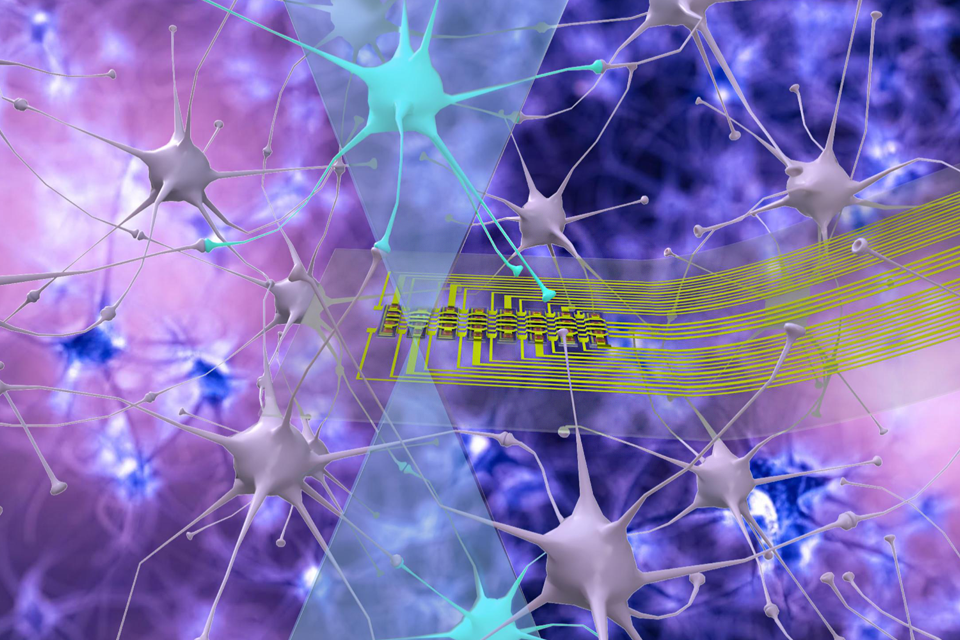 The new probes developed in Prof. Maysam Chamanzar's lab are bi-directional, and the first to use an integrated fabrication process that allows engineers to build many micro-light emitting diodes (microLEDs) directly on a flexible implantable neural probe. The work is published in Frontiers in Neuroscience. Read the story.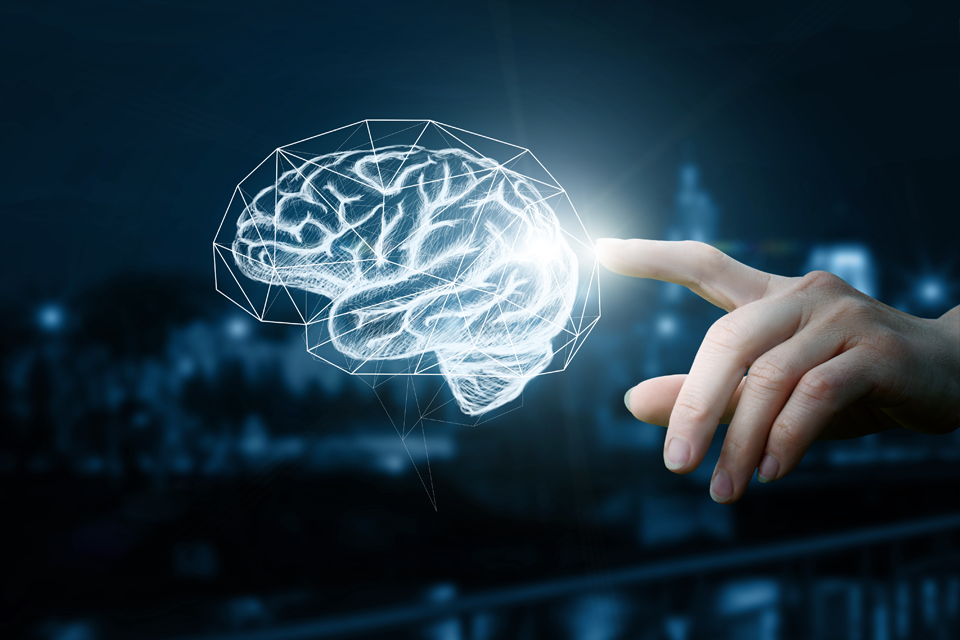 Prof. Bin He has been awarded a National Institutes of Health Helping to End Addiction Long-Term (NIH HEAL) grant to develop a treatment for sickle cell disease that uses focused ultrasound neuromodulation, a noninvasive, non-toxic, non-addictive alternative to the use of opioid pain medications. Read the story.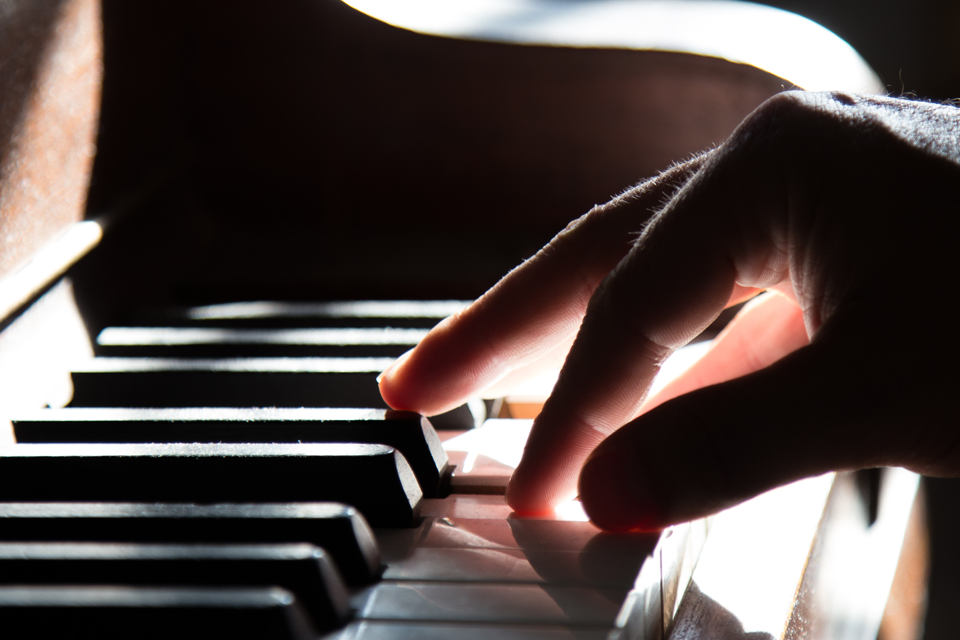 Profs. Byron Yu and Steve Chase together with their colleagues from the University of Pittsburgh recently published an article in Proceedings of the National Academy of Sciences that reveals what happens in the brain as learners progress from novice to expert. They discovered that new neural activity patterns emerge with long-term learning, and they established a causal link between these patterns and new behavioral abilities. Read the story.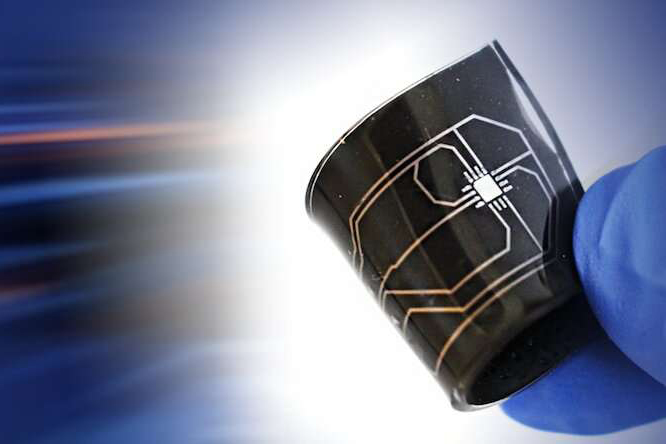 Carmel Majidi's team has developed a soft magnetic skin with a single sensing element that detects force and contact. This soft skin is like a stretchy magnet that can be placed on robots, natural skin, or other materials to give them a sense of touch. Read the story.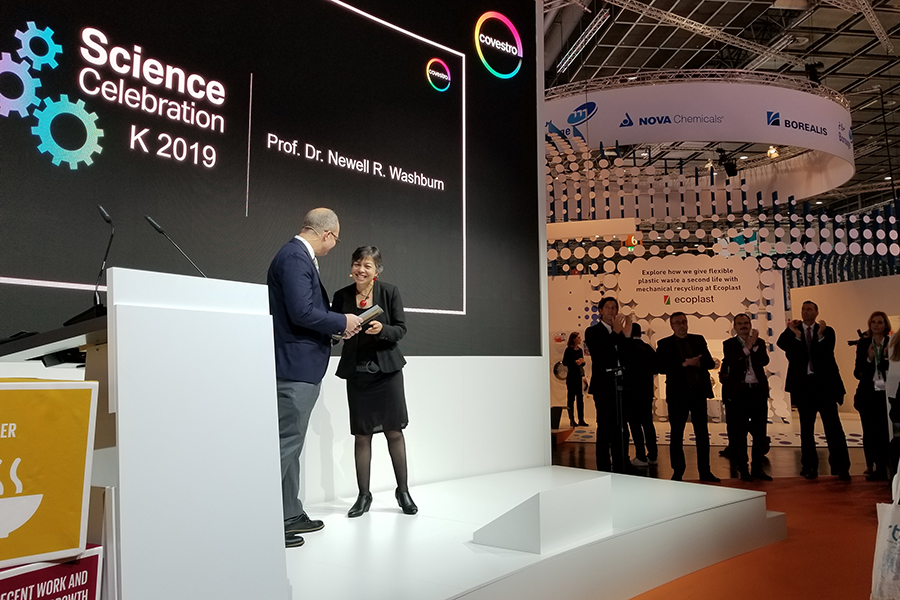 Covestro announced Carnegie Mellon University's Newell Washburn as the recipient of its global Science Award in recognition of his role in pioneering a scientific innovation that speeds the development of customized polymer formulations. Read the story.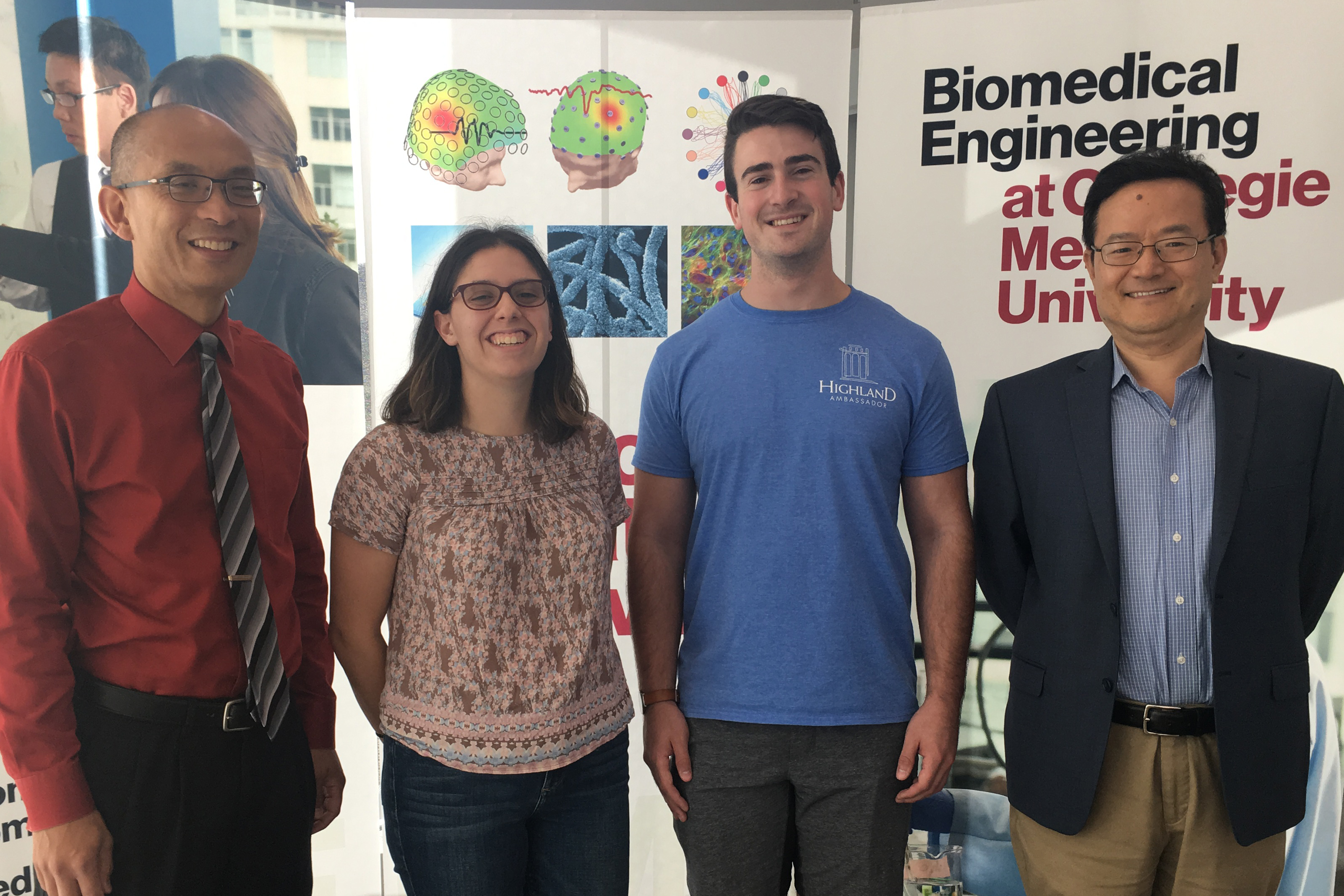 BME Undergraduate Students Named ACS Scholars for 2019-2020 academic year. ACS Scholars are undergraduate seniors who embody Carnegie Mellon's high standards of academic excellence, volunteerism, leadership and involvement in student organizations, athletics or the arts. They are selected each year by their deans and department heads to represent their class in service and leadership. Read the story.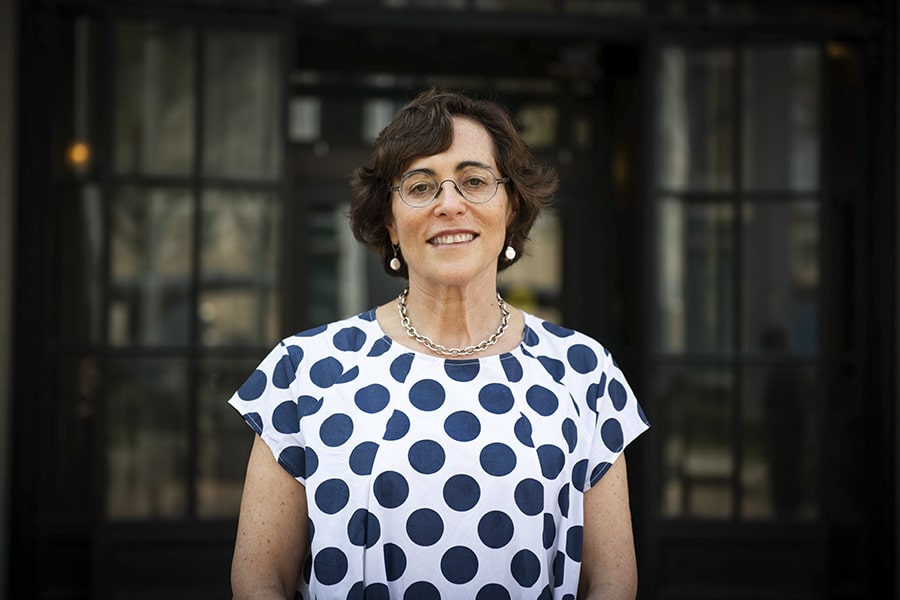 Carnegie Mellon University's Marlene Behrmann, Thomas S. Baker University Professor of Psychology and Cognitive Neuroscience, has received the Cognitive Neuroscience Society's Fred Kavli Distinguished Career Contributions Award as well as the Vision Sciences Society's 2020 Davida Teller Award. Read the story.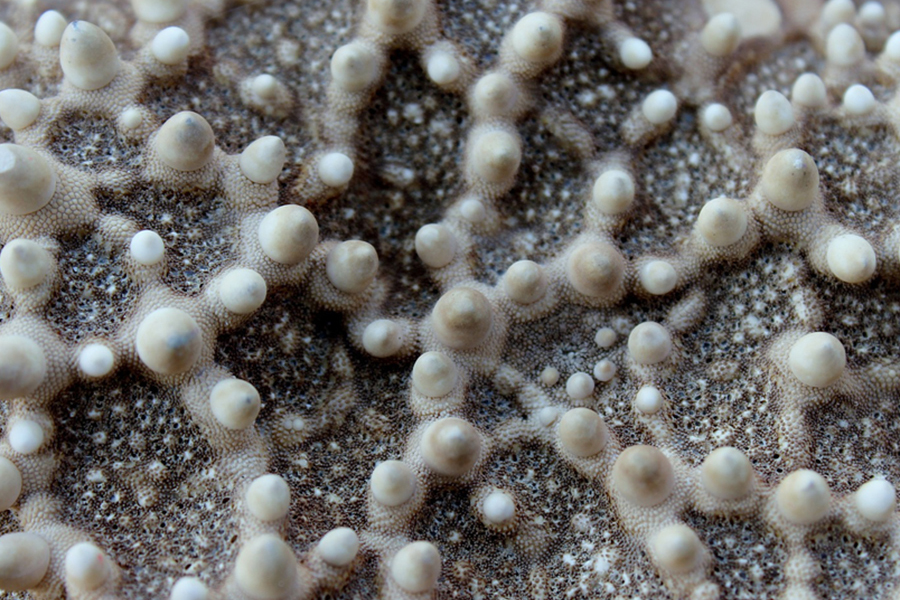 Profs. Kris Noel Dahl and Veronica Hinman are studying the incredible regenerative powers of starfish to improve stem cell therapy. This method could make the process of preparing stem cell therapy faster, easier, and most importantly, cheaper. Read the story.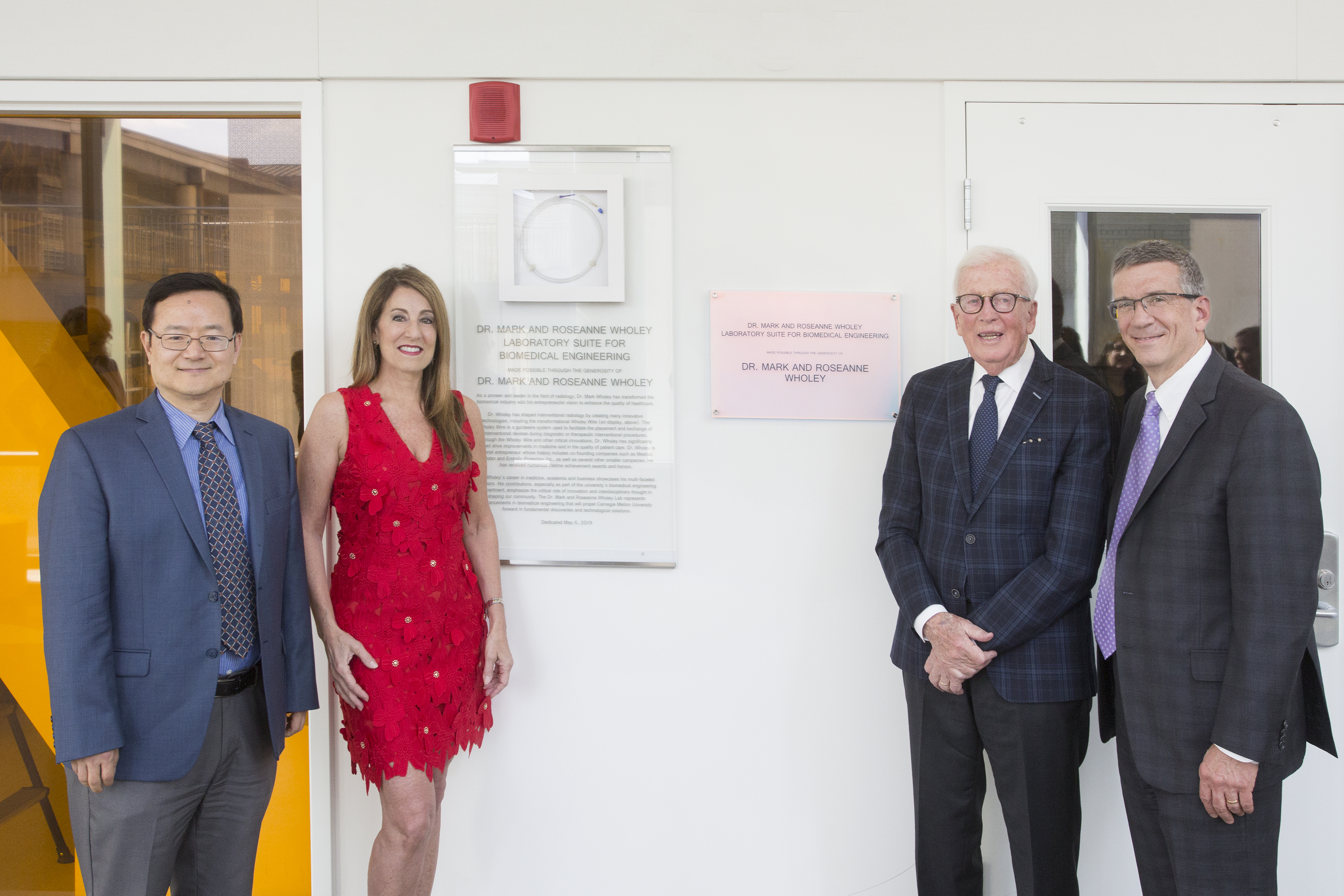 Medical pioneer, inventor, and educator Mark Wholey, and his wife Roseanne have made a $1.5 million gift to Carnegie Mellon University to support advancements in biomedical engineering research by naming the department's prominent laboratory suite, the Dr. Mark and Roseanne Wholey Laboratory Suite for Biomedical Engineering. Read the story.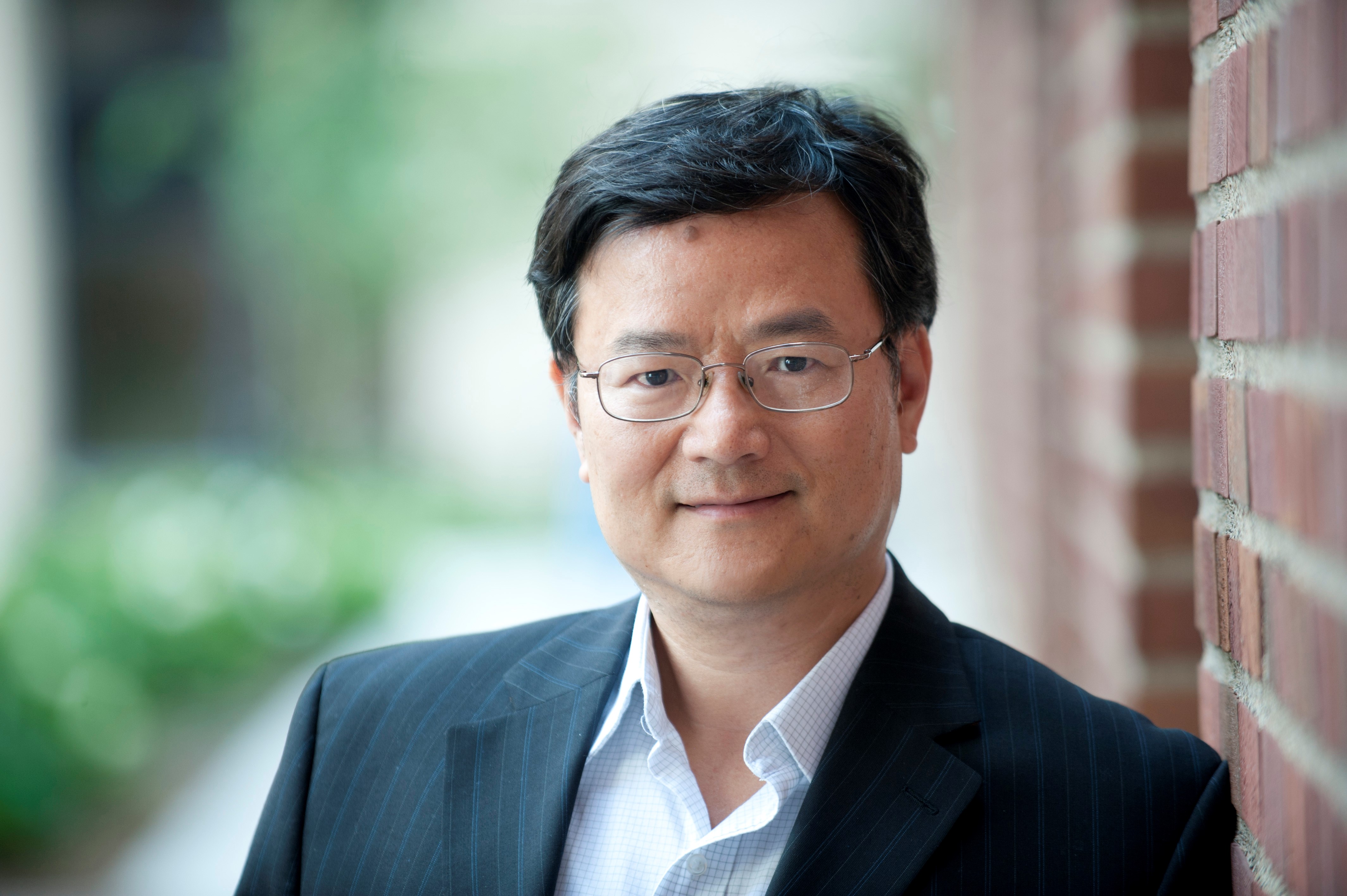 BME Department Head Bin He has been honored with the William J. Morlock Award, one of the highest honors bestowed by the IEEE Engineering in Medicine and Biology Society (EMBS). Read the story.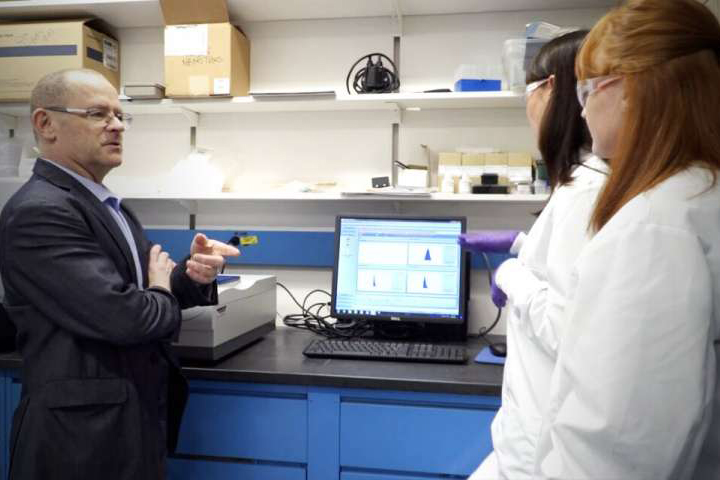 Prof. Alan Russell and Stefanie Baker, BME Ph.D. 2019, have developed a novel method to purify the protein-polymer conjugates used in pharmaceuticals to ensure they perform properly, work that was recently published in Nature Communications. Read the story.