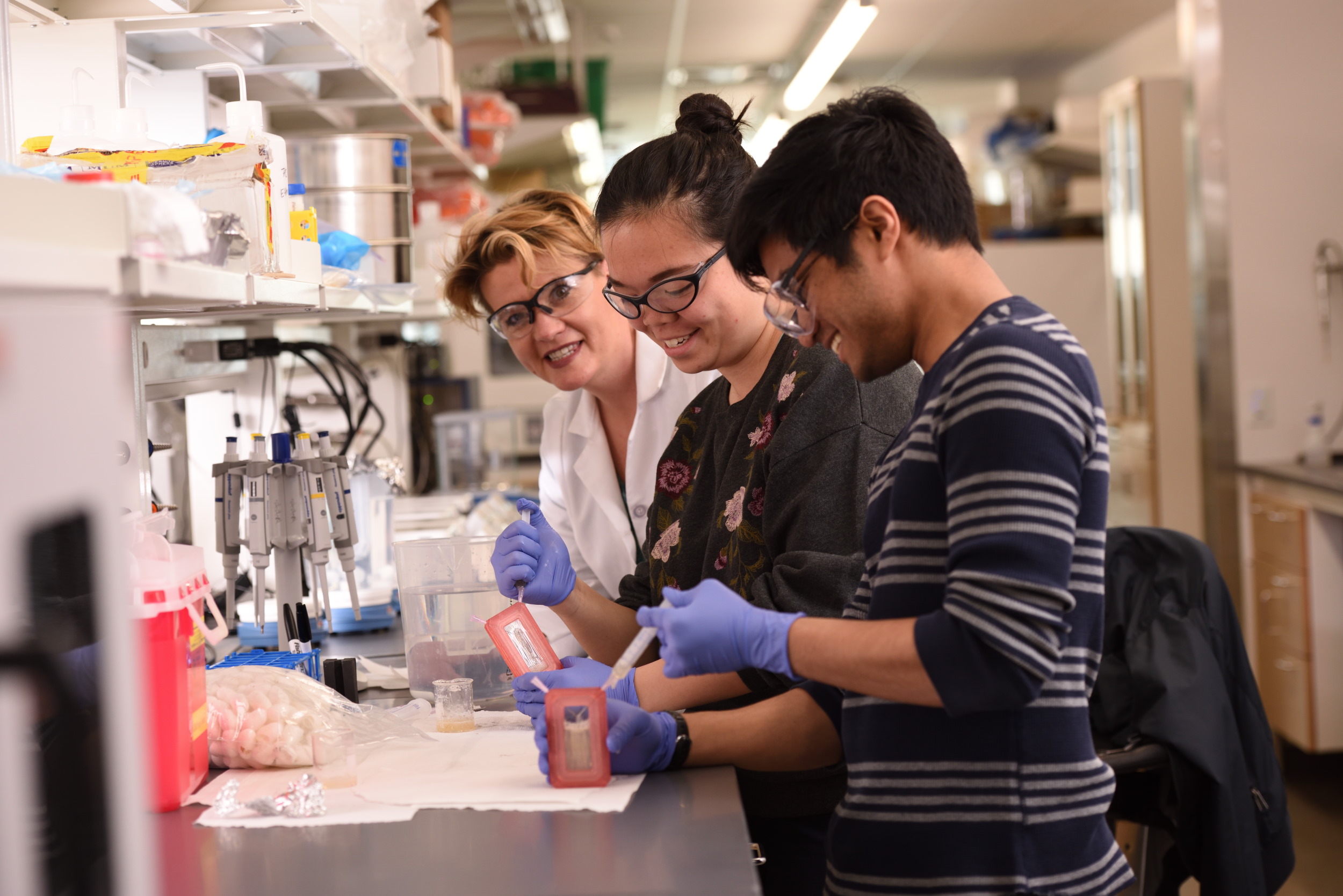 December 09, 2021
Misti West Brings CMU's Andy Award to BME
By Karina Shevchenko kshevche(through)andrew.cmu.edu
The Department of Biomedical Engineering (BME) is proud to announce that Misti West is the winner of the 2021 Carnegie Mellon's Andy Award in the Spirit Category. The Andy Spirit Award honors a staff member who enhances campus life with enthusiasm, dedication to the university community, and commitment to exceptional service. Awardees embody the university's values while fostering an inclusive, collaborative, and welcoming workplace.
Misti joined BME in 2016 as Collaboratory Manager, supporting the research efforts of 11 faculty members in Scott Hall, as well as assisting in the management of the Smith Hall Teaching Lab.  "It makes me tear up to read all the nice things people wrote about me in the award packet," says Misti. "I had no idea some people even noticed me doing some parts of my job and many of the comments were completely unexpected. I won't ever forget the kindness of my friends and coworkers at CMU."
Misti takes the initiative in managing people, space, facilities, and equipment for the department, and makes sure all the safety trainings and lab operations are up-to-date. "The best part of my job is interacting with our wonderful research students. I am continually amazed by the brilliant research projects and ingenuity of our students. It's fun to get to know all the interesting people and see how they progress in their programs.  We have small but wonderful and supportive staff, everyone is so great at working together and helping where they can, I truly appreciate and genuinely like every coworker in our department."
Working at CMU has been a wonderful experience for Misti and she feels valued as a staff member. "It's nice to feel like I make important contributions to the college and my department. I appreciate all of the opportunities to grow personally and professionally. It makes me feel like the administration really cares about every individual at CMU," states Misti.
"BME is the smallest department in the College of Engineering, and that makes it a perfect size for me. I love getting to know each staff and faculty within our department, but especially enjoy interacting with our amazing students. I am so proud of the awesome research we do in our department and can't wait to see what new discoveries our research team makes. BME truly feels like an extended family and I can't imagine working anywhere else."