June 01, 2020
Class of 2020 Graduate Awarded Fulbright Grant to Teach English Abroad
By Heidi Opdyke opdyke(through)andrew.cmu.edu
Media Inquiries
Jocelyn Duffy
Associate Dean for Communications, MCS
At a time when most people are staying close to home due to the COVID-19 pandemic, Carnegie Mellon University graduates are looking ahead to future travel as Fulbright Student Grantees.
Mellon College of Science graduate Namita Thomas is among that group. Thomas applied for a Fulbright grant for the 2020-2021 cycle through CMU's Fellowships and Scholarships Office, which helped seven recent graduates complete successful applications for this year's grants.
The U.S. Department of State's Bureau of Educational and Cultural Affairs sponsors the Fulbright U.S. Student Program to "increase mutual understanding between the people of the United States and the people of other countries." Winners are selected based on a number of factors, including their proposal, called a "Statement of Grant Purpose," academic record and personal qualifications. 
Carnegie Mellon provides resources for students to pursue nationally competitive scholarships and fellowships, like the Fulbright program offerings. Experiences like these can help them develop skills in research, teaching and cross-cultural communication skills valuable to employers.
"We are sending some of our top students out into the world, which raises CMU's profile internationally," said Stephanie Wallach, assistant vice provost for undergraduate education and head of Undergraduate Research and National Fellowships.
The 2020-2021 Fulbright cohort would typically begin this fall but start dates have been pushed back to at least Jan. 1, 2021, depending on the country to which each student will travel. The Fulbright program for 2019-2020 grantees was suspended in March.
Namita Thomas, Class of 2020, bachelor of science in biological sciences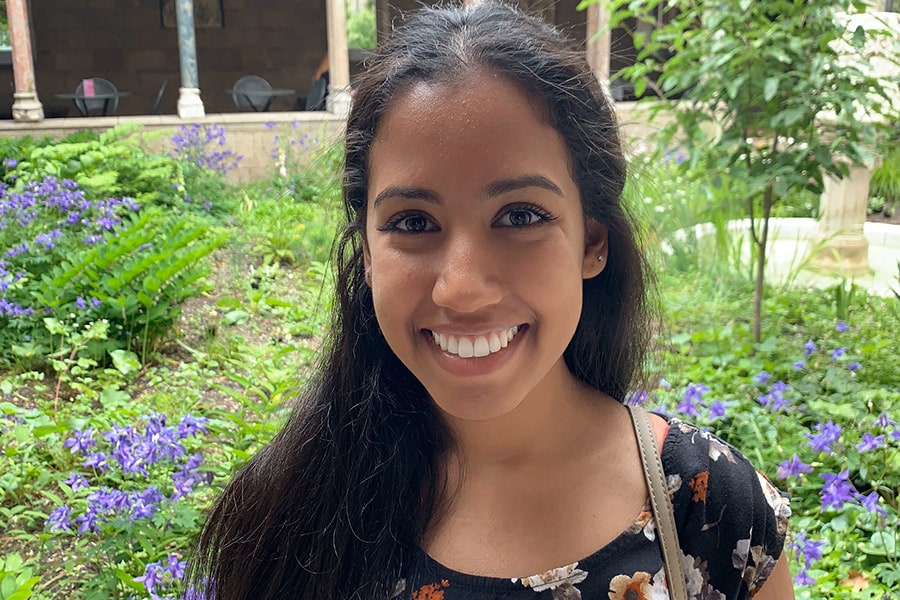 Namita Thomas will be heading to India to teach English. She said that CMU helped her develop a passion for community service and teaching through activities such as working as an academic coach, EXCEL leader and a biological sciences teaching assistant. Having traveled to India multiple times, she said she has seen the strengths and challenges that Indian education presented.
"I want to increase education equity by working with the children in my host community to strengthen their communication skills, so they can be equipped to pursue their career goals later in life. Along with my interests in education equity, I also feel very strongly about equal access to health care and increasing health literacy within underserved populations," Thomas said. "I plan to engage with my host community further by creating a mentoring program promoting educational empowerment and women's health literacy with the young girls in my host community."
Thomas and other students praised the URO office for their guidance through the Fulbright application process.
"Dr. Bernazzoli's initial email got me interested in applying for the Fulbright, and her continued support and excitement for my ideas helped me craft a compelling narrative and even helped me learn more about myself in the process," Thomas said.