Monday, May 23, 2016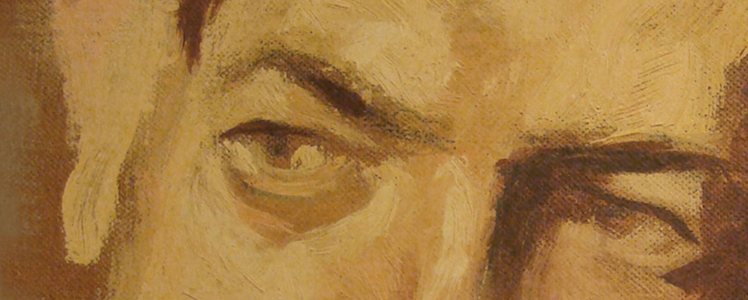 Simon ProSEED Grants Awarded to Nine Learning Science Projects
Carnegie Mellon University's ProSEED grant program will fund nine new technology-enhanced learning (TEL) projects designed to improve education for CMU students while advancing our understanding of how humans learn.
Part of the university's Simon Initiative, the projects will leverage CMU's learning engineering ecosystem and integrate learning research with data-driven, innovative educational practices.
ProSEED, a program initiated by CMU President Subra Suresh, provides startup support for innovative projects that span disciplines and allow researchers and educators to complete the fundamental research needed to take their work to the next level. The Simon ProSEED projects support the university's recently published strategic plan by advancing and applying CMU's world-leading research in learning science and TEL.
Previous Simon ProSEED projects have received external funding. The Arthur Vining Davis Foundations awarded CMU $250,000 in part to continue developing and testing the Prose Style Tutor, a TEL solution that targets key skills for effective writing, and using online resources with in-class activities to improve understanding of the effects of pH on biological systems, a topic that spans biology and chemistry courses.
"These grants represent a unique investment in education at CMU that pays dual dividends down the road — first in improving outcomes for our learners and then in providing a foundation for future funding," said Norman Bier, executive director of the Simon Initiative. "Beyond providing direct funding, the program also provides projects with social and technical support, harnessing the Simon Initiative's ecosystem to transform education."
Funding for the nine new projects totals $209,068. Matching funds are provided by the Dietrich College of Humanities and Social Sciences, Mellon College of Science, College of Engineering, University Libraries, Heinz College, School of Computer Science and College of Fine Arts.
The projects are:
Improving Writing Instruction
Writing requires countless composing decisions that are typically beyond the conscious grasp of writers, and those choices are hard to make tangible for students. Despite significant research into ways to teach students to be better writers, helping students become better aware of their high-level composing decisions has not been addressed. To close the gap, a computer-aided learning tool will be developed to help students notice and reflect on their composing decisions to help them become more self-aware and reflective writers. This work builds on DocuScope, an existing text analysis tool that was used for more than a decade in a CMU graduate writing course. The new TEL project will embed the use of DocuScope within the existing instructional framework and will then scale it to support courses with multiple sections and instructors. The tool will be evaluated within two different undergraduate writing courses, First-Year Writing and Writing in the Professions. The project will be led by Danielle Wetzel, teaching professor of English and director of the First-Year Writing Program; Necia Werner, assistant teaching professor of English and director of the Professional and Technical Writing Program; Suguru Ishizaki, professor of English and director of the Rhetoric Program; Xizhen Cai, assistant teaching professor of Statistics; and David Kaufer, the Paul Mellon Distinguished Professor of English.
Understanding Students' Intrinsic Motivations for Engaging With TEL Tools
Drawing on best practices in learning science, Associate Professor of Design Stacie Rohrbach, Ishizaki and Werner developed a set of TEL tools that can be embedded and used flexibly by instructors to teach communication skills. However, as previous studies have shown, students' motivation to use TEL options is not well understood. Using their TEL tool as a basis for investigation, Rohrbach, Ishizaki and Werner will employ design-based research methods to gain insight into students' perceptions, usage and evaluation of TEL tools. Their efforts aim to deepen the research on motivational barriers for online, self-regulated learning.
Creating a Digital "Vienna 1900" Course
The scientific discoveries, artistic developments, philosophical and literary movements, and innovations in urban planning and architecture made in Vienna at the turn of the 20th century still influence our everyday lives. To teach this era in a new and interactive way, Gabriele Eichmanns Maier, associate teaching professor of German, and Francesca Torello, adjunct associate professor of architectural history, will transform a traditional cultural studies course on "Vienna 1900" into an interdisciplinary exploration of the city. Using a digital interface as a learning tool, students will research and create 3-D models of important spaces and buildings in the city while enhancing a historical map of Vienna with a collection of records, photos, archival materials and other media. The project will eventually become a public digital humanities artifact fostering collaborative inquiry and teaching about this period, as well as a model that can be applied to other cities.
Prototype for Collaborative Skills Training
Employers want to hire people who can successfully work as part of diverse teams. Ralph Vituccio, assistant teaching professor of entertainment technology, and Martha Harty, project manager, will develop new online tools to teach CMU students to do this. In the first stage, Vituccio and Harty worked with human-computer interaction students who designed and tested a prototype module that incorporates innovative ways for students to learn basic conflict communication skills —recognizing and addressing conflict, active listening and assertion messages — and practice them online. Vituccio and Harty will fully implement the prototype module and practice environment in an Open Learning Initiative (OLI) course, which will include extensive assessment tools. With colleagues from the Eberly Center for Teaching Excellence and Educational Innovation, Mellon College of Science and Tepper School of Business, the final phase will test the effectiveness of the OLI course, and the data collected will shape the future phases and modules of the collaborative skills project.
Creating a Virtual Space To Teach Chinese Pragmatics
Mastering a second language requires more than learning grammar and vocabulary. Knowledge of pragmatics — forms, context, cultural norms and social conventions — is crucial to successfully learning a language. Virtual learning environments offer many benefits for teaching pragmatics because students can simulate roles and practice lessons, yet very few have been created for language learning. Naoko Taguchi, associate professor of Japanese and second language acquisition, will change this for Chinese learning by using game engine software to develop a 3-D interactive learning space to teach formulaic expressions to students studying Chinese at CMU. Taguchi will analyze the effectiveness of learning Chinese pragmatics in the virtual space to improve the program.
Using Video-Based Tutorials of Biological Experiments To Improve Student Comprehension of Science Literature
Research papers published in the scientific literature are considered to be the best resource for teaching students about biological pathways and the underlying discovery process. However, the techniques described in these papers often can be difficult for new students to understand, which can lead to frustration and a lack of motivation. Shoba Subramanian, assistant teaching professor of biological sciences, will create short video tutorials of techniques commonly used in cellular and molecular biology to help students to learn about the complex methodologies often described in the scientific literature. The videos will serve as a resource to help make the scientific literature more accessible and less intimidating. 
Assisting and Analyzing Children's Learning Without School
Educational data mining has focused on data from schools and other settings that have Internet access. However, half of the children in developing countries have little or no access to the Internet or schools, let alone quality instruction by well-trained teachers. CMU's RoboTutor is a software project that is being leveraged to help these children learn basic literary and numeracy skills. The ProSEED grant will support a group of students who will analyze preliminary findings on how children in Tanzania interact with RoboTutor and then adapt the software to make it more engaging and effective. Jack Mostow, emeritus research professor in the Robotics Institute, and assistant professors of Human-Computer Interaction Amy Ogan and John Stamper are leading this project.
Using Interactive Lab Activities To Improve Statistics Education
Hands-on laboratory activities have a long tradition in physical and natural sciences education, yet they have not been widely used in statistics as a way to improve learning outcomes. Alexandra Chouldechova, assistant professor of statistics and public policy in the Heinz College, Christopher Genovese, professor and head of the Department of Statistics, and Philipp Burckhardt, Ph.D. student in statistics and public policy, will design a set of interactive modules to use in statistics education. They also will assess the effectiveness of the modules compared to existing exercises. The hope is to identify when a student meets an obstacle, allowing those students to then receive immediate interventions, such as hints, tools and links to relevant information. The resulting interactive modules will be available to anyone under an open license.
Teaching Programming to Engineering Students Using TEL
The rapid adaptation of software applications in all engineering fields raises new requirements for engineering students to learn programming. However, it is challenging to adequately teach them all that they need to know in a way that fits their domain-specific needs and diverse backgrounds. To overcome this obstacle, Xuesong Liu, assistant research professor of civil and environmental engineering, will build a TEL platform that will automatically evaluate student performances in different areas of programming skills and knowledge, detect patterns to customize the optimal exercises for each student and provide data-driven performance analysis and feedback. Liu will leverage the OLI and Autolab projects that developed a flipped classroom for teaching python and JavaScript programming for civil and architectural engineering students.