Welcome, Carnegie Mellon Ambassadors
The Carnegie Mellon University story weaves research, creativity, hard work, innovation and a deep-rooted belief in education into powerful force that is changing the world.
Your ongoing advocacy has immense value and makes a real impact on CMU's behalf. The stories you find here several times a year will empower you to talk to your friends, families and colleagues about the amazing things happening at CMU.
With the help of our Ambassadors, the story of CMU — an institution poised like no other to have a real and lasting impact on a global society that is rapidly changing — will resonate around the world.
February 2019
As I write to you with this spring CMU Ambassadors update, Carnegie Mellon's role as a leader — not just within higher education but across so many fields — is on my mind.
At a time when society is changing at a breakneck pace, I am struck by the many opportunities in front of us to take the lead in defining the next great phase of societal and human development. CMU is at the forefront of some of the most pressing challenges facing humanity, and through our research and education, the impact of our work extends far beyond the borders of our campuses.
READ PRESIDENT JAHANIAN'S LETTER TO THE CMU AMBASSADORS AS WELL AS FEATURED ARTICLES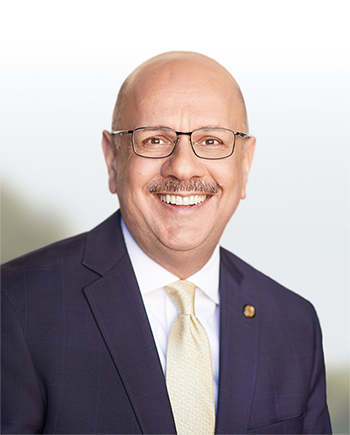 Previous Editions