Welcome, Carnegie Mellon Ambassadors
The Carnegie Mellon University story weaves research, creativity, hard work, innovation and a deep-rooted belief in education into a powerful force that is changing the world.
Your ongoing advocacy has immense value and makes a real impact on CMU's behalf. The stories you find here several times a year will empower you to talk to your friends, families and colleagues about the amazing things happening at CMU.
With the help of our Ambassadors, the story of CMU — an institution poised like no other to have a real and lasting effect on a global society that is rapidly changing — will resonate around the world.
March 2023
Each day, the talented people of Carnegie Mellon bring a relentless energy to our mission to solve the challenges of the modern world. A significant part of this mission is preparing the next generation of leaders who will guide the future of our society. Last month, joined by Pennsylvania Gov. Josh Shapiro, U.S. Rep. Summer Lee, National Academy of Engineering President John Anderson and other national and local dignitaries, I was thrilled to announce a transformational new initiative that will help us achieve that goal.
The CMU Rales Fellows Program will increase access to STEM graduate education and cultivate industry leaders by eliminating cost as a barrier to master's degree and Ph.D. programs in these fields. Its intended beneficiaries are students from under-resourced and underrepresented backgrounds, including first-generation students — groups that statistics show are much less likely to have earned an advanced degree or to be working in STEM fields. The Norman and Ruth Rales Foundation has committed to endowing the program with a $110 million grant, and CMU will further provide $30 million to the endowment. The two organizations also are jointly establishing a $10 million fund to support the program's developmental years. Ultimately, the program will support nearly 90 students annually with tuition, a generous stipend and a holistic suite of professional development and networking opportunities.
READ PRESIDENT JAHANIAN'S LETTER TO THE CMU AMBASSADORS AS WELL AS FEATURED ARTICLES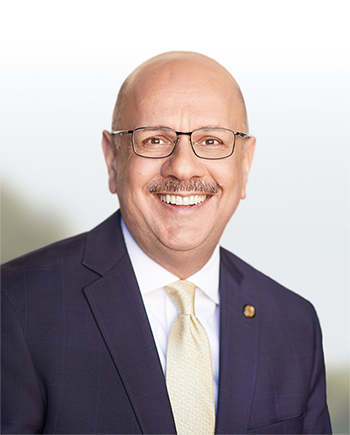 Previous Editions