Welcome, Carnegie Mellon Ambassadors
The Carnegie Mellon University story weaves research, creativity, hard work, innovation and a deep-rooted belief in education into a powerful force that is changing the world.
Your ongoing advocacy has immense value and makes a real impact on CMU's behalf. The stories you find here several times a year will empower you to talk to your friends, families and colleagues about the amazing things happening at CMU.
With the help of our Ambassadors, the story of CMU — an institution poised like no other to have a real and lasting effect on a global society that is rapidly changing — will resonate around the world.
July 2021
I write to you today with great optimism for the future. I could not be prouder of our Carnegie Mellon community and all we've accomplished over the last year. Despite the challenges presented by the continuing pandemic, the resiliency and determination of the entire Tartan family has allowed us to advance our educational and research mission with power and purpose. From mask-wearing to weekly Tartan Testing, from Zoom advising sessions to creative pivots in lab instruction, the dedicated actions by every member of our community played an important role in our successes.
Students pursued their goals with passion, embarking on special projects, both within and beyond the classroom, while overcoming the many challenges of this time. Faculty supported an engaging educational experience for our students, while pursuing research with tremendous impact and global reach. Alumni and friends also fueled breakthroughs that improved the human condition around the world.
READ PRESIDENT JAHANIAN'S LETTER TO THE CMU AMBASSADORS AS WELL AS FEATURED ARTICLES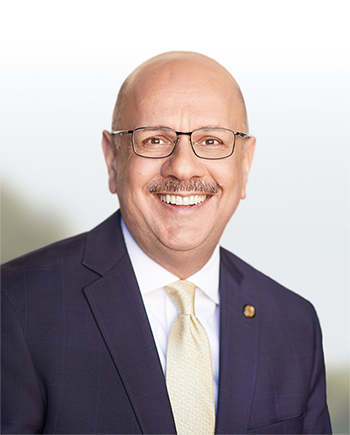 Previous Editions