Welcome, Carnegie Mellon Ambassadors
The Carnegie Mellon University story weaves research, creativity, hard work, innovation and a deep-rooted belief in education into a powerful force that is changing the world.
Your ongoing advocacy has immense value and makes a real impact on CMU's behalf. The stories you find here several times a year will empower you to talk to your friends, families and colleagues about the amazing things happening at CMU.
With the help of our Ambassadors, the story of CMU — an institution poised like no other to have a real and lasting effect on a global society that is rapidly changing — will resonate around the world.
December 2022
For three days this fall, Pittsburgh and Carnegie Mellon were at the center of a world-spanning, future-looking conversation to address energy security and climate change. More than 4,000 international energy leaders descended on Pittsburgh for the Global Clean Energy Action Forum — and Carnegie Mellon University's research and innovation were in the spotlight.
This convening of global energy ministers from 31 countries, CEOs, experts and policymakers aimed to catalyze new innovations and accelerate the deployment of existing technologies and policies to advance the world's clean energy transition. As part of the event's activities, dignitaries visited our facilities at Mill 19 to view demonstrations of cutting-edge research and technologies, and CMU community members served as panelists discussing critical topics. The Department of Energy selected Pittsburgh as the location and CMU as the co-host because our region and institution are tirelessly working in this consequential area on multiple fronts: science, technology and policy.
The Global Clean Action Energy Forum is just one of several recent examples of Carnegie Mellon's thought leadership that I'm pleased to share with you as a CMU Ambassador. Our institution — and especially our faculty — are increasingly influencing the national research agenda as government officials seek advice, advocacy and partnership on important initiatives and policies around economic development and innovation.
READ PRESIDENT JAHANIAN'S LETTER TO THE CMU AMBASSADORS AS WELL AS FEATURED ARTICLES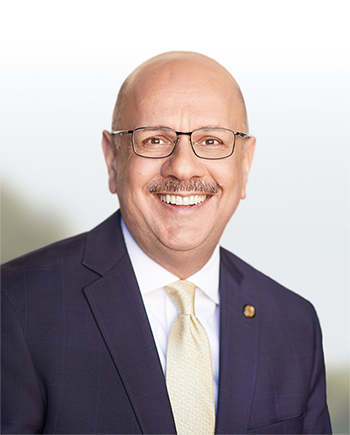 Previous Editions