April 26, 2018
Carnegie Mellon's School of Art to Open New Facility for its MFA Program
Carnegie Mellon University in Pittsburgh announced today that the School of Art's graduate students will soon have a new home. The university has been working on converting the entire top floor of the Graduate School of Industrial Administration building into a flexible space for its Masters of Fine Art program. Once it is completed in the fall of 2019, the facility will include eighteen individual studios, study and public gathering areas, and administration offices.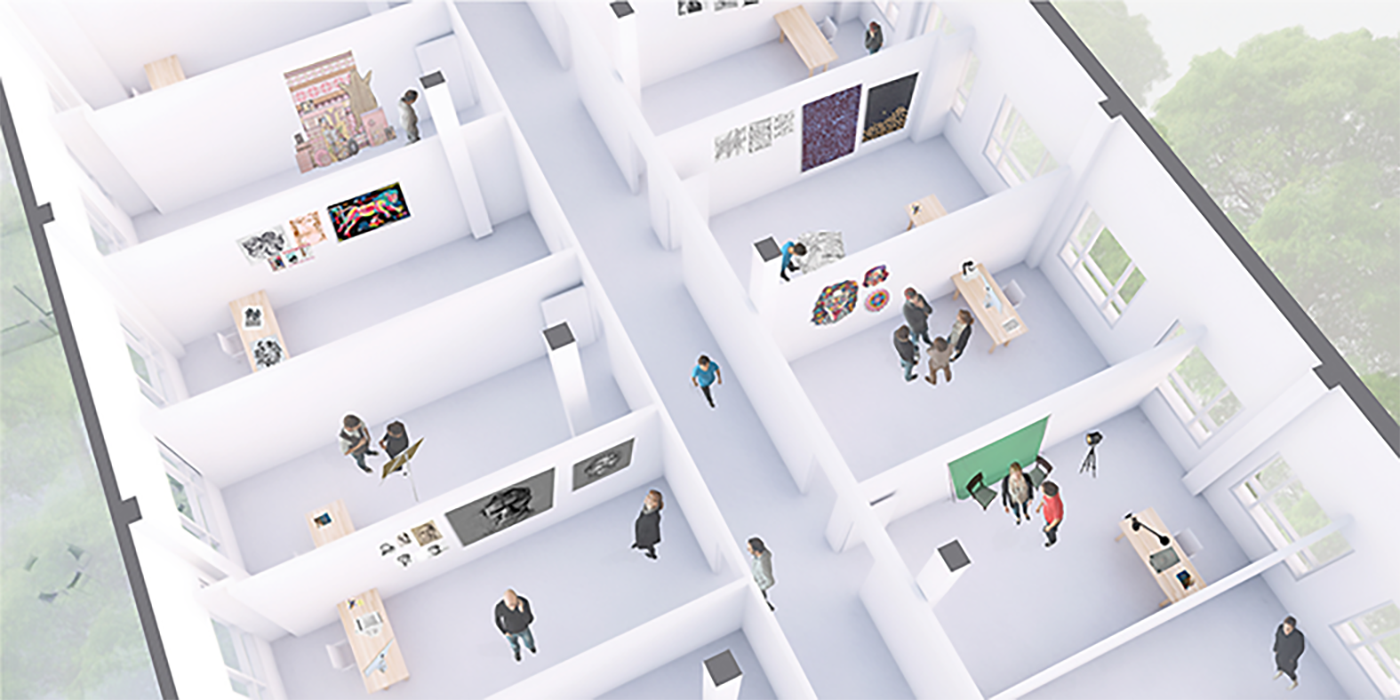 Rendering of the School of Art's new graduate facility.
The program's students and faculty are currently spread out across two buildings. The lack of a centralized space hinders collaboration among the students and divides resources for the school. The new versatile facility will also allow for a much-needed expansion of its undergraduate program, which will take over the MFA students' former classroom and studio spaces.
"Since its founding, the arts have been fundamental to education at Carnegie Mellon University," said president Farnam Jahanian. "The University's commitment to expanding, improving, and enhancing the resources across the College of Fine Arts is paramount. The School of Art's new graduate facility will provide its top-ranked MFA program with the resources required to continue shaping future generations of artists, thinkers, and engaged cultural figures."
Reprinted with permission 
© Artforum, April 26, 2018, "Carnegie Mellon's School of Art to Open New Facility for its MFA Program."