Something is always going on within the Dietrich College of Humanities and Social Sciences.
Whether it is an innovative student project, groundbreaking research or a faculty-authored bestseller, check out the stories below for a chronological look at what's happening.
---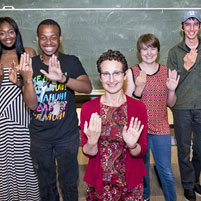 September 22, 2016
Language Lovers Find a Home in CMU's Linguistics Program
Linguistics provides us with tools to help crack the code that underlies many languages. Professor Mandy Simons spearheaded the major in 2007 as an "academic home" for a growing number of students who completed the linguistics minor and wanted to learn more.
---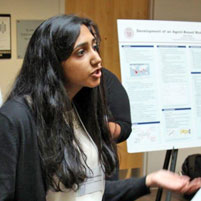 September 20, 2016
Polish Your Research Presentation Skills
Undergraduate students are encouraged to present new, ongoing or completed research or creative work at the 2016 Dietrich Undergraduate Colloquium (DUC). Proposals are due Oct. 15.
---
September 18, 2016
"Smile Scores" Don't Reveal Student Learning
Surveys that ask students what they liked and did not like—or even what they learned—are not the best way to measure learning outcomes.

Marsha Lovett explains why this is the case in a new blog for the Huffington Post.
---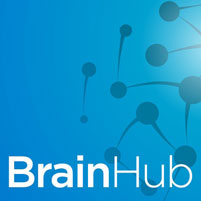 September 16, 2016
CMU's BrainHub To Host First Neurons to Neighborhoods Event
BrainHub will bring some of the nation's leading early childhood development experts together with local and state policymakers and practitioners for its first Neurons to Neighborhoods community outreach event on Friday, Sept. 30.
---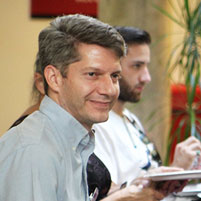 September 15, 2016
Meet and Greet Held for Ethics, History and Public Policy Students, Faculty
The joint major—between the History and Philosophy  Departments—offers numerous and varied course options and paths, covering topics from political philosophy to the foundations of social science. And the semester is off to a fun start.
---