Something is always going on within the Dietrich College of Humanities and Social Sciences.
Whether it is an innovative student project, groundbreaking research or a faculty-authored bestseller, check out the stories below for a chronological look at what's happening.
---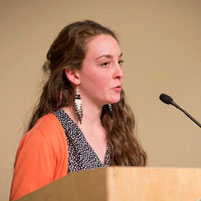 August 30, 2016
Writing Contest Helps Students Deal
When Deborah Monti was a high school junior, she wrote a poem that expressed her feelings about not seeing herself reflected in the images of Latinas she saw in the media. Her poem won first place in the Martin Luther King, Jr. Writing Awards.
---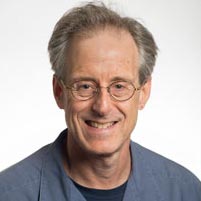 August 29, 2016
Robert E. Kass To Receive Maurice Falk Professorship
Carnegie Mellon University's Robert E. Kass will receive the Maurice Falk Professorship in Statistics and Computational Neuroscience in recognition of his outstanding contributions to statistical theory and applying statistics in neuroscience.
---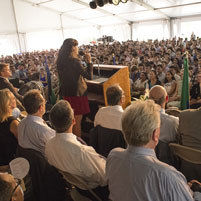 August 26, 2016

Convocation Sets Stage for a New Beginning
CMU welcomed the Class of 2020. Dietrich College Senior Sree Unnava and Associate Professor of History Scott Sandage both spoke to the incoming freshmen, offering advice and inspiration.
---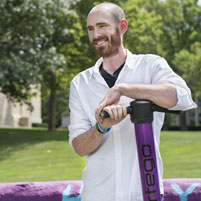 August 25, 2016
With a Pogo Stick, the Sky's the Limit
Nick Ryan (DC'11) was still a student at CMU when he co-founded Xpogo. Today, as the company's CEO, he works tirelessly to transform the perception of pogo from a toy to a sports lifestyle through events like Pogopalooza.
---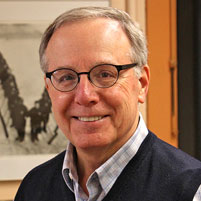 August 24, 2016
No-Homework Policy? CMU's Steven Schlossman Responds
CMU's Steven Schlossman has extensively researched the history of homework as a divisive problem in American schooling between the 1820s and the present.
---