Something is always going on within the Dietrich College of Humanities and Social Sciences.
Whether it is an innovative student project, groundbreaking research or a faculty-authored bestseller, check out the stories below for a chronological look at what's happening.
---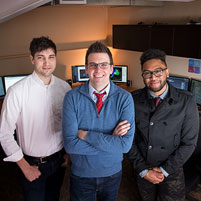 July 2, 2015
The CoAx Lab
In the Cognitive Axon Lab, Psychology's Timothy Verstynen and his lab members study the structural and functional aspects of the brain—why the brain is wired the way it is and how this wiring is related to cognition.
---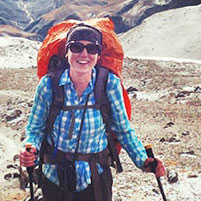 July 1, 2015
User Expedition: IS Alumna Rebecca Shore
When travelers visit Expedia's website they may find it assuring to know that Rebecca Shore has traveled the path before them. Find out how her Information Systems degree has helped her career.
---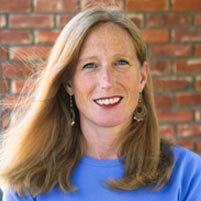 June 29, 2015
Linda Babcock To Head Department of Social and Decision Sciences
Babcock focuses on negotiations and dispute resolution research with specific attention to gender differences in negotiation and how people react when women negotiate. Her appointment is effective July 1, and she succeeds Paul Fischbeck.
---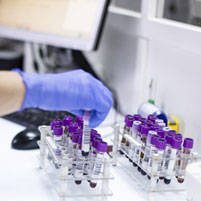 June 25, 2015
Scientists Work To Improve Research Integrity
The National Academy of Sciences recently brought together top scientists, including CMU President Subra Suresh and Statistics Professor Stephen E. Fienberg, to address the issue of scientific controversies and "trouble at the lab."
---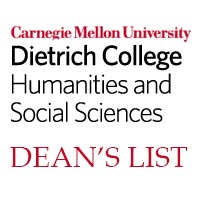 June 25, 2015
Spring 2015 Dean's List Announced
Congratulations to all of the undergraduate students who have been named to the Dietrich College of Humanities and Social Sciences Dean's List for the Fall 2014 semester.
---