Something is always going on within the Dietrich College of Humanities and Social Sciences.
Whether it is an innovative student project, groundbreaking research or a faculty-authored bestseller, check out the stories below for a chronological look at what's happening.
---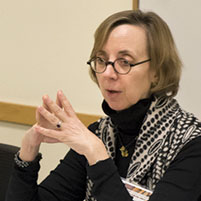 January 20, 2017

Using an English Degree To Do What You Love
What can you do with an English degree? Plenty. Carnegie Mellon University graduates have built diverse careers doing what they love – from publishing to museum administration, children's entertainment and entrepreneurship.
---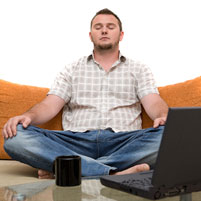 January 19, 2017

How To Survive Nail-Biter Football Games, According to Science
For the millions of people watching NFL football games this weekend, it is not all fun and games. Rooting for your favorite team can leave you feeling anxious and stressed — right down to the last second.

The good news is that there is a way to help manage your stress reactions during the game. Mindfulness meditation has become an increasingly popular way for people to improve stress management, and CMU scientists are leading the way to understanding how and why.
---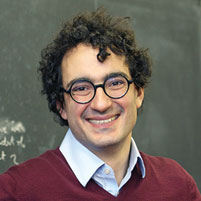 January 18, 2017

Complex Social Systems Expert Joins Social and Decision Sciences Department
Driven by new theories and big data, Simon DeDeo uses empirical evidence and mathematical models to reveal how people connect and interact, and how those ways change over time. His investigations shed light on the dynamic systems that make up our cultural, business and political worlds. He will teach SDS courses, such as "Social Complexity" and "Bubbles, Norms and Revolutions."
---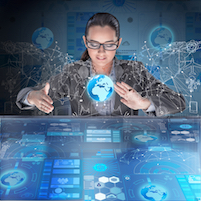 January 17, 2017

Event: Behavioral Insights in Action
To celebrate the first-of-its-kind major in behavioral economics, policy and organizations and to showcase the work of CMU's faculty, students and alumni in the field, the Department of Social and Decision Sciences will host "Behavioral Insights in Action," an afternoon of panel sessions and networking activities. The event will also feature experts from government organizations such as the World Bank and the Lab @ DC and companies like Disney and Voya Financial talking about how they use insights from behavioral economics and psychology in their organizations. CMU's George Loewenstein will give a keynote talk on "The New NEW Economics of Information." Space is limited and registration is required.
---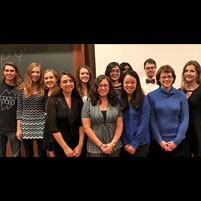 January 13, 2017

CMU Hosts Newest Chapter of National Neuroscience Honor Society
The creation of this chapter allows CMU students and faculty to network and collaborate with nearly 4,000 students and faculty around the country. It already boasts 16 undergraduate student members and 3 graduate student members from across 5 colleges, including the Dietrich College.
---