Something is always going on within the Dietrich College of Humanities and Social Sciences.
Whether it is an innovative student project, groundbreaking research or a faculty-authored bestseller, check out the stories below for a chronological look at what's happening.
---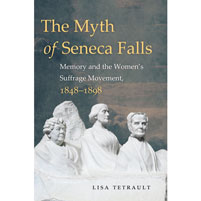 April 20, 2015
"The Myth of Seneca Falls" Named 2015 Most Original Book in U.S. Women's History
History Professor Lisa Tetrault's book has won the Organization of American Historians' (OAH) inaugural Mary Jurich Nickliss Prize in U.S. Women's History.

The award is given for the previous calendar year's most original book — one that is path-breaking work or challenges and changes widely accepted scholarly interpretations in the field.
---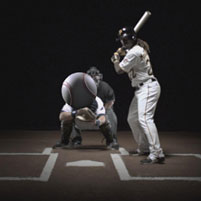 April 20, 2015
Carnegie Mellon Scientists Appear in "Fastball"
Psychology Professors Michael J. Tarr and Timothy Verstynen are making their silver screen debut in Fastball, a baseball documentary produced by CMU Trustee Thomas Tull and directed by eight-time Emmy winner Jonathan Hock. The film premiered at the Tribeca Film Festival.

In the film, Tarr and Verstynen discuss the brain's cognitive processes involved in hitting a fastball.
---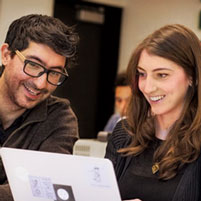 April 20, 2015
New Grant Supports Simon Initiative Activities
The Carnegie Corporation of New York has awarded Carnegie Mellon University a $1 million, two-year grant, to demonstrate and help promote the use of technology-enhanced learning techniques in higher education.

The grant — Carnegie Corporation's largest ever to CMU — will allow the university to better understand and develop strategies to overcome the roadblocks to using technology-enhanced learning (TEL) resources.
---
April 17, 2015
Eight Juniors Named Dietrich College Honors Fellows
Eight exceptional juniors have been selected to be 2015-16 Dietrich College of Humanities and Social Sciences Honors Fellows. The Honors Fellowship Program – in its second year – is part of the college's Senior Honors Program and is designed to give students a head start on their thesis development.

The fellowship program does this by providing students with support to spend the summer before their senior year researching their thesis topics. The extra time allows them to focus on their projects while not also juggling demanding course loads, internships and other extracurricular activities.
---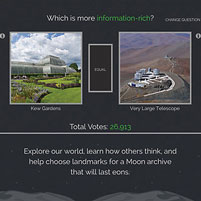 April 13, 2015
Sending a Message to the Future
If you were to leave a message for someone in the far distant future about what you think is important about Earth, what would your message say? How would you communicate a story about our world to future Earthlings, or even to extraterrestrial intelligences?

William Alba has been pondering these questions for years, and he's devised a practical plan to create such a message and put it on the moon.
---