Something is always going on within the Dietrich College of Humanities and Social Sciences.
Whether it is an innovative student project, groundbreaking research or a faculty-authored bestseller, check out the stories below for a chronological look at what's happening.
---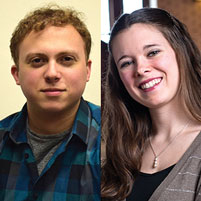 March 31, 2015
Ireland Undergraduate Research Award Winners Announced
The Department of Psychology has selected Anna Vande Velde (DC'15) and Adam Dickter (DC'17) as the recipients of the inaugural Ireland Undergraduate Research Awards.

The awards, funded by an endowment from the George and Elizabeth Ireland family, were established to support high-quality undergraduate research projects.
---
March 27, 2015
American Society for Environmental History Honors Joel Tarr with Distinguished Service Award
Joel Tarr, who has spent his career studying the environmental history of cities and the history and impact of their technological systems, was awarded the 2015 Distinguished Service Award by the ASEH.

Caroline Acker, head of the Department of History, said that the field of environmental history is on the rise as issues like climate change and global warming take on urgency. She believes Tarr's work has been critical.
---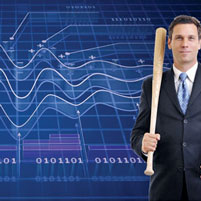 March 24, 2015
Like Sports Analytics? You'll Love This New Student Club
Call it the "Moneyball Effect," referring to how the Oakland Athletics famously used statistics to build a successful baseball team, but more and more professional sports teams are using and relying on analytics to gain a competitive edge.

It's no surprise that CMU – home to one of the world's best and fastest-growing Statistics Departments  – is flush with sports-related statistical activity. One example is the new Tartan Sports Analytics Club. A student-run club, participants use in-depth quantitative data to develop an understanding of sports analytics, strategies and management.
---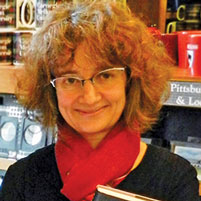 March 23, 2015
Andreea Deciu Ritivoi To Lead Department of English
Andreea Deciu Ritivoi has been selected to lead CMU's Department of English, a renowned leader in professional, technical and creative writing as well as rhetoric and literary and cultural studies. Effective July 1, Ritivoi will succeed Chris Neuwirth, who has served as department head since 2009.

"Professor Ritivoi will be a wonderful leader. She is fully credible in all three areas in our English Department: creative writing, literary and cultural studies and rhetoric," said Richard Scheines, dean of the Dietrich College of Humanities and Social Sciences.
---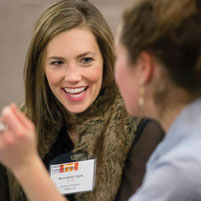 March 23, 2015
The New Faces of Marketing & Media
Michelle Bova (DC'07) and Claire Morgenstern (DC'09) navigated their internships, first jobs and career switches in marketing and the media by drawing on their experiences studying at CMU.

Through their experience at different media outlets, they learned how their skills would translate into the real world.

They both returned to campus recently and presented on the advertising, marketing and public relations panel at "Under Construction: Building Your Future," an annual event in which alumni share their work experiences with undergraduates and other alumni.
---