Something is always going on within the Dietrich College of Humanities and Social Sciences.
Whether it is an innovative student project, groundbreaking research or a faculty-authored bestseller, check out the stories below for a chronological look at what's happening.
---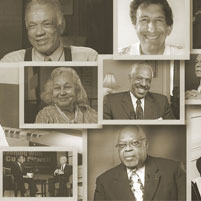 October 19, 2016
Digital Archive Shares In-Depth Stories of Black America
The HistoryMakers is the largest African-American oral video archive in the world. Thanks to a longtime partnership with CMU, the online database is searchable and available for students and scholars at subscribing institutions including Carnegie Mellon, Harvard, Yale and Princeton, among many others.
---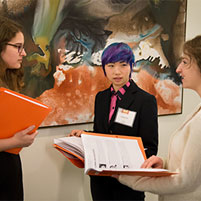 October 18, 2016
Looking for Career Inspiration? Build Your Future at Under Construction
Dozens of Dietrich College alumni are returning to campus on Nov.19 to help current students develop potential career paths. Seniors Amelia Britton, Vaasavi Unnava and Alex Lin share their previous Under Construction experiences. Register now!
---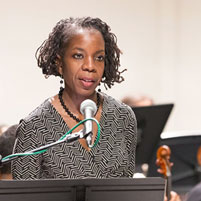 October 17, 2016
Against the Grain: Edda L. Fields-Black and the History of Rice
For CMU's Edda L. Fields-Black, every grain of rice tells a story. The tiny seed is the centerpiece of all her work, including her role as an adviser at the new Smithsonian National Museum of African American History and Culture.
---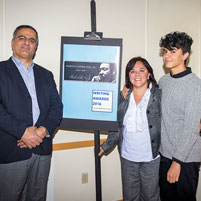 October 14, 2016
MLK, Jr. Writing Awards Impact Winners' Families
The first time CMU Professor Cleotilde "Coty" Gonzalez read her son's poem, "Questions for a Black Mother," she got goosebumps.

Her son, Suhail Gharaibeh-Gonzalez, won second place in high school poetry at CMU's 2016 Martin Luther King, Jr. Writing Awards.
---
October 14, 2016
Design Cognition's Dynamic Duo
Over the past two decades, CMU's Ken Kotovsky and Jon Cagan have worked at the intersection of psychology and mechanical engineering. The professors use their understanding of the cognitive processes involved in human problem solving to improve engineering design.
---