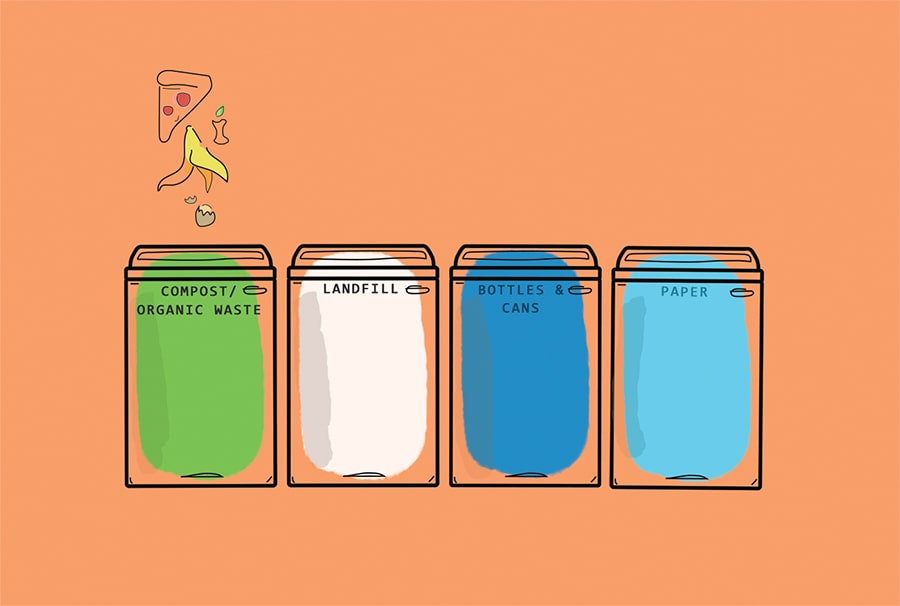 December 01, 2021
Sustainable Campus
Are you wondering how you can work more sustainably now that you've returned to campus? Sometimes the little things are the big things. Check this list for ways you can help!
Encourage use of reusable coffee mugs, water glasses, and bottles. Seek out bottle filling stations near you. Use a BRITA water bottle if that makes you feel more comfortable.
Plan your meals for the week so you are not wasting food. Decrease single use plastic by bringing your own lunch, reusable fork, knife, straw, etc.
Buy from restaurants that support sustainable dining or catering.
Request composting in your office or department. Contact CMU Green Practices and Sustainability Manager Deborah Steinberg.
Carpool or use public transportation to commute. Remind colleagues about their free Port Authority passes, CMU shuttles, and CMU Parking discounts for carpoolers. Carpool with family members or neighbors. Visit the carpool database Commuteinfo.org. Bike or walk to work.
Find creative ways to avoid using space heaters, such as dressing warmer and keeping an extra sweater on campus.
Recycle K-cups, batteries, toner, boxes, etc. Post signs to increase awareness. Visit the Recycling Room in the Cohon University Center.
Avoid e-waste. For example, save old monitors, etc. as backups until they are completely inoperative.
Reuse: instead of tossing gently used items, consider giving them away to a thrift store or an online resource. List unused office items on the CMUpcycle Sheet, or check the list for items your department might be looking for before you buy something new.
Attend a Staff Council Sustainability meeting: email Kate Ickes or Adam Loucks for details or to have your name added to the invitation list.