December 08, 2021
News Briefs
Together, Tartans Around the World Made History
November 30, 2021, has entered Carnegie Mellon University history as the most successful Giving CMU Day to date!
Tartans from around the world came together to smash last year's records for both donors and gifts, with  6,029 supporters contributing more than $1.9 million to make a difference at CMU. An unprecedented $400,000 in match and challenge funds helped to fuel the day, with generous contributions unlocked for areas across the university.
By the end of Giving CMU Day, 170 different areas and initiatives at CMU — from research to student organizations — were touched by Tartan generosity. The collective impact of each and every dollar raised on this special day will be felt far into the future, empowering Tartans now and in the future to turn challenges into opportunities.
Learn more about the historic Giving CMU Day.
Alumni Gift Enhances University Archives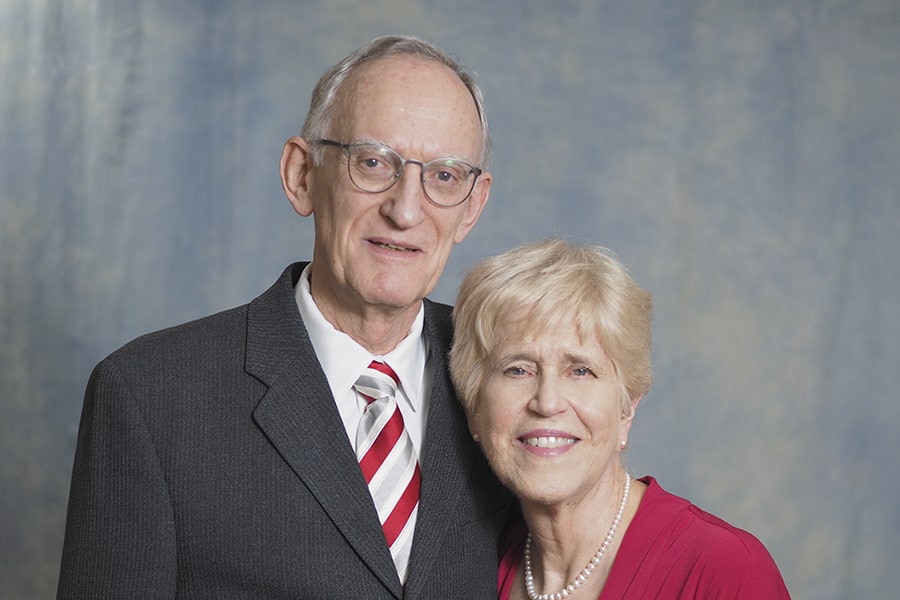 Students, alumni and researchers will have more opportunities to engage with the University Archives and the history of the university, thanks to the support of CMU alumni Michael and Lonna Smith.

The new Hunt Library gallery, located in the first floor Emma Sharp Alcove, is a flexible space that allows for creative and experimental displays to engage students, alumni and community members in new and different ways. The gift supported the build out of the gallery and the purchase of display cases of multiple sizes, as well as a new moveable wall to further augment the space and exhibit visuals. The gallery will host one exhibit every semester, at least one of which will be centered on material from the University Archives' collections.
"The generous support of Michael and Lonna Smith allows the Libraries to have a dedicated gallery to show the richness of our history," said Keith Webster, the Helen and Henry Posner, Jr. Dean of the University Libraries. "This space will embody the spirit of Carnegie Mellon — celebrating our heritage, while embracing our creative and experimental culture."
Learn more about the gift and University Archives.
CMU, Giant Eagle To Host Vaccine Booster Clinics Next Week
Carnegie Mellon and Giant Eagle are partnering to host two COVID-19 vaccine booster clinics on Monday, December 13 and Tuesday, December 14 in the Cohon University Center's Rangos Ballroom. All booster-eligible CMU community members (students, faculty, staff and vendors) are encouraged to participate free of charge.
"Research continues to confirm that vaccines reduce the risk of contracting COVID-19 and for those who do contract the virus when fully vaccinated, the severity of illness and risk of hospitalization is significantly lower," said Vice President for Student Affairs and Dean of Students Gina Casalegno in an email to the university community. "At this time, if you are eligible, we strongly urge all community members to obtain a vaccine booster. While our community's 98% vaccination rate provides significant protection, boosters are an invaluable and highly effective tool to further support our collective health and well-being."
Schedule your appointment for a Pfizer, Moderna or J&J booster.
Tartan Testing is Moving to TCS Hall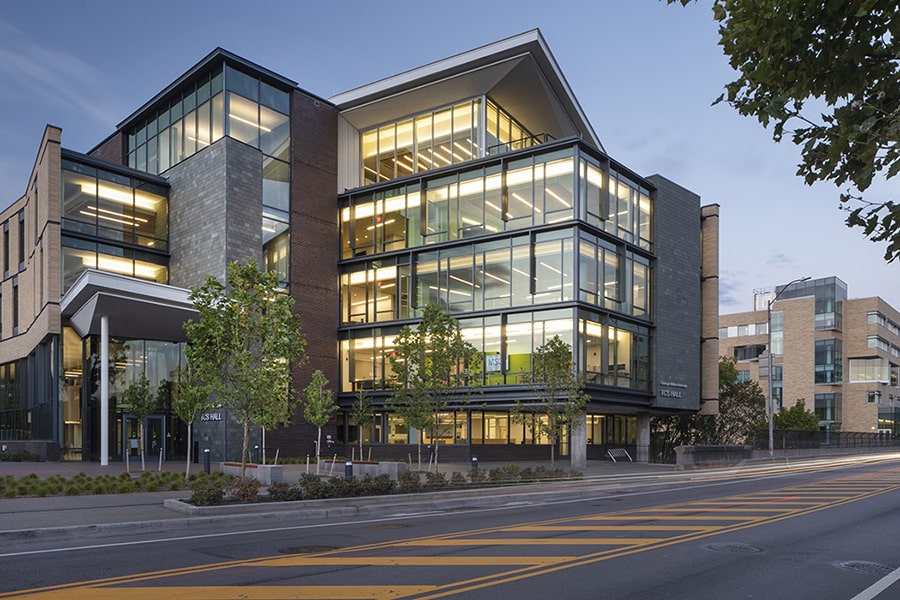 Tartan Testing will be located on the first floor of TCS Hall at 4665 Forbes Avenue.
The location for the university's asymptomatic COVID-19 testing program, also known as Tartan Testing, is moving. Starting January 3, 2022, Tartan Testing will be located on the first floor of TCS Hall at 4665 Forbes Avenue. Tartan Testing hours are:
Monday: 6 a.m. to 4 p.m.;
Tuesday: 8 a.m. to 4 p.m.;
Wednesday: 8 a.m. to 6 p.m.; and
Thursday: 8 a.m. to 4 p.m.
Tartan Testing appointments for the following week become available every Friday. When looking for weekly appointments, log in through HealthConnect and manually adjust the date at the top of the screen to see availability for that day. Appointments are available a week at a time.
For more information, visit the COVID-19 Updates website. If you have difficulty scheduling for Tartan Testing, contact drbc@andrew.cmu.edu.
CMU's Roborace Team Launches Virtual, Autonomous Challenge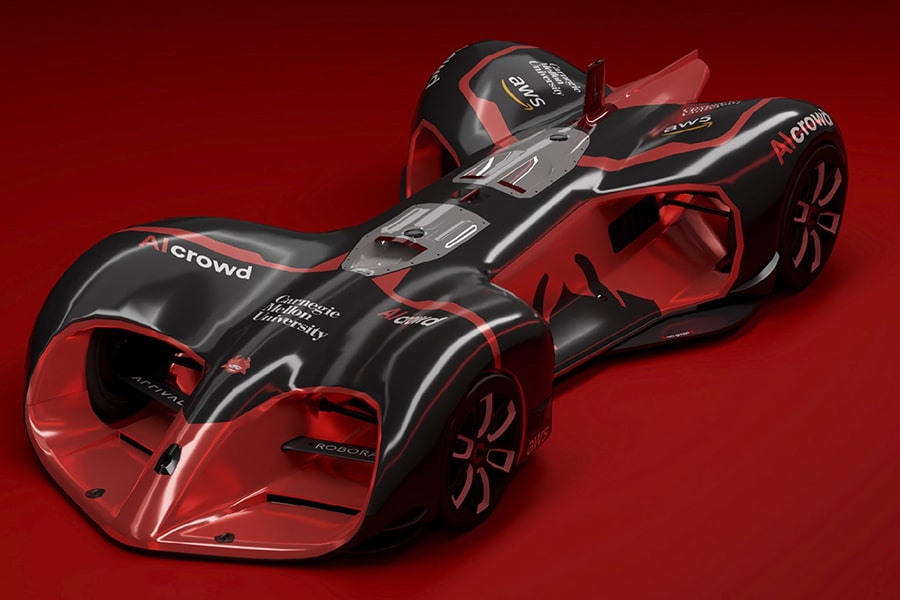 A virtual, autonomous racing challenge is enabling aspiring drivers to head to the track without leaving their computer.
The Learn-to-Race Autonomous Racing Virtual Challenge started Monday, Dec. 6. Competitors use the Learn-to-Race environment to teach an artificially intelligent agent how to race. The challenge is coupled with a workshop on Safe Learning for Autonomous Driving, which is accepting research paper submissions.
"We want people to use Learn-to-Race, make improvements to the environment, push it to the limit and create an agent that could run on a track," said James Herman, a CMU alumnus who wrote the Learn-to-Race framework and is part of the team launching the challenge. "Hopefully, people will have fun with it and come up with creative ideas."
Learn more about the racing challenge.
Attention Students: The Tartan Ambassador Program Is Seeking Applicants
Are you a student who is looking for a spring on-campus job? If the idea of getting paid to talk about your CMU student experience interests you, you may want to consider applying to become a Tartan Ambassador.
University Communications & Marketing is looking to hire a diverse group of current undergraduate CMU students who represent different schools, programs, years and experiences at CMU. Each paid position will work in the Coulter Welcome Center to welcome, connect and engage visitors (primarily prospective and admitted undergraduate students) through written communication and events including in-person and virtual tours and panels.
You can learn more information about the position on Handshake (Job ##5709853) and apply online if you are interested:  https://cmu.joinhandshake.com/jobs/5709853.
Nominate a Tartan for the 2022 Alumni Awards
Celebrate CMU success stories by nominating a Tartan for the 2022 Alumni Awards. You can nominate individuals who have reached extraordinary achievements in their careers, devoted their time and energy to Carnegie Mellon and created a legacy for this university. The deadline for nominations is January 9, 2022.
Award categories are:
Founders Medal for Outstanding Service and Exceptional Achievement;
Alumni Achievement Award;
Alumni Service Award; and
Outstanding Recent Alumni Award.
Watch the 2021 Alumni Awards and learn how each of the honorees is shaping a brighter future.

For more information on the awards and how to nominate a Tartan, please visit alumni.cmu.edu/awards or send email to alumni-awards@andrew.cmu.edu.
Last Call for Toys for Tots; CMU Police, SLICE Need Your Help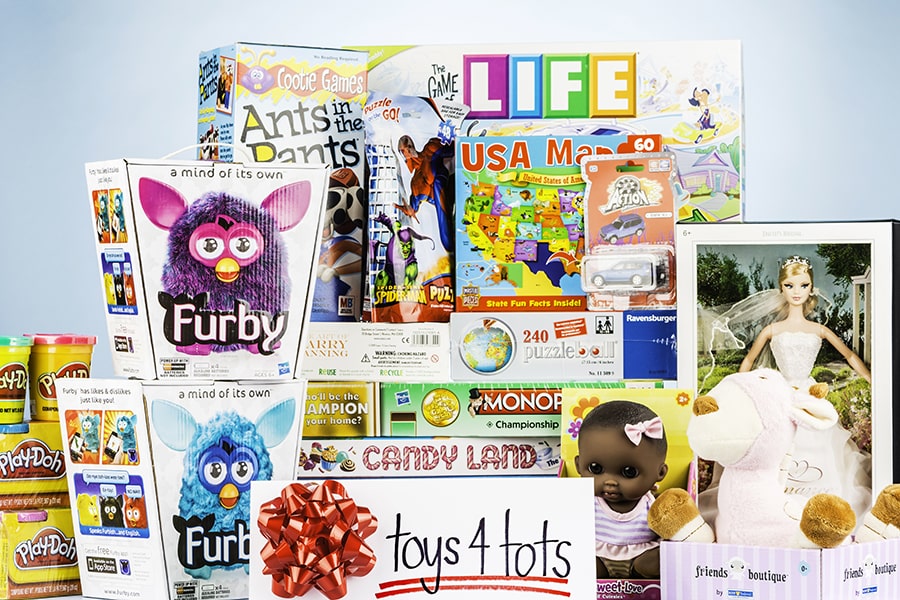 Give a toy and bring some joy this holiday season!
Carnegie Mellon Police and the Office of Student Leadership, Involvement and Civic Engagement (SLICE) are once again asking for your help as partners supporting the U.S. Marine Corps' Toys for Tots program. The program collects new, unwrapped toys and distributes them as Christmas gifts to less fortunate children in the local area.
You can help by purchasing a toy from the Amazon Wish List at tinyurl.com/cmuwishlist and dropping it off unwrapped at several locations on campus. Donations are being accepted through Friday, December 10.
Drop-off locations are:
CMU Police Station, 4551 Filmore Street;
CMU Police Community Resource Office, Tepper Quad 2201;
Hunt Library, front entrance;
Alumni House;
SLICE Office, Cohon University Center;
Hamburg Hall, front entrance lobby;
CyLab, second floor Collaborative Innovation Center;
Enrollment Services, Warner Hall;
SEI, main entrance lobby;
Mellon Institute, Bellefield Street entrance lobby; and
NREC lobby.
You can also purchase toys from the Amazon wishlist and have them delivered directly to the CMU Police Department at 4551 Filmore, Street, Pittsburgh, PA 15213.
Questions? Send email to atwade@andrew.cmu.edu or mvillase@andrew.cmu.edu.
Alumni Board Seeks Nominations for New Members
The CMU Alumni Association Board is searching for exceptional, talented and dedicated alumni leaders to serve our community as board members. The Alumni Association Board represents the entire CMU community — diverse in backgrounds, colleges, majors, industry and geography. We need your help to identify the next generation of Alumni Association Board leaders.

You can help build a robust Alumni Association Board that is continuing this important work by submitting a nomination for a fellow graduate. You can find a frequently asked questions document for the AAB here. Submit your nominations by January 16, 2022.

If you have any questions, send email to alumni-board@andrew.cmu.edu
Who's New at CMU?
Carnegie Mellon welcomes the following new staff members this week.
Eddie Macham, Associate Director for Residential Education, Community Life;
Byron Martin, Assistant Vice Provost, DE&I, Vice Provost for Diversity, Equity and Inclusion;
David Kiger, Engineer II - ME,EE, & Other, National Robotics Engineering Center;
Jennifer Riegler, Senior Payroll Accountant, Payroll Services;
Matthew Kwiatkowski, Associate Director for Residential Education - Division of Student Affairs, Community Life;
Neal Lewis, Nanofabrication Process Engineer, Electrical & Computer Engineering;
Katherine Felts, Program Coordinator, College of Engineering Dean's Office;
Matthew Yoder, Systems Software Engineer, Pittsburgh Supercomputing Center;
Andrew Dolgert, Senior Research Scientist - Advanced Computing, SEI ETC Leadership;
Alejandro Gomez, Associate Software Engineer, SEI Security Automation;
Briana Martinez-Ng, Research Associate I, Neuroscience Institute;
Isabelle Lee, Research Programmer, Language Technologies Institute;
Jessica Carson, Senior Recruiter, HR Operations;
Jason Radigan, Student Systems Business Analyst, Enrollment Services;
Jane Resnick, Temporary Employment Service, HR Operations;
Lauren Savage, Manager, Application Processing Assistant, Undergraduate Admissions;
Markie Harrison, Child Protection Operations Specialist, HR Operations;
Maddi Love, Program Manager, Computer Science Department;
Philip Wojtowicz, Robotics Technician, National Robotics Engineering Center;
Shawn Satler, Temporary IT Support Associate, SEI OCOS IT Services; and
Savannah Sugar, Recruiter, HR Operations.
Did You Know?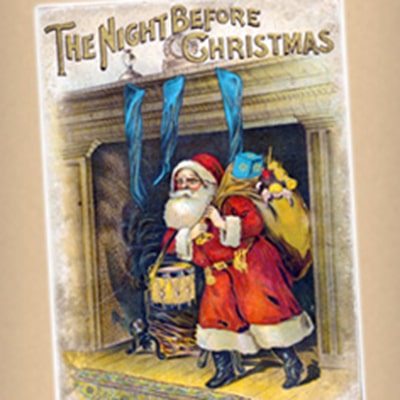 More than 300 editions of 'Twas the Night Before Christmas — spanning a publication history of 150 years — were collected by author and bibliophile Anne Lyon Haight and housed in the Carnegie Mellon University Libraries' Special Collections on the 4th Floor of Hunt Library in 1982. She began collecting all known publications of the poem in the 1930s and the collection was exhibited at the Museum of the City of New York in 1962.
The Anne Lyon Haight Collection of 'Twas the Night Before Christmas showcases an impressive list of illustrations by political cartoonist and caricaturist Thomas Nast, original illustrator of The Wonderful Wizard of Oz, W.W. Denslow, famed illustrator of the Mother Goose nursery rhymes, Jessie Wilcox Smith, and many more.