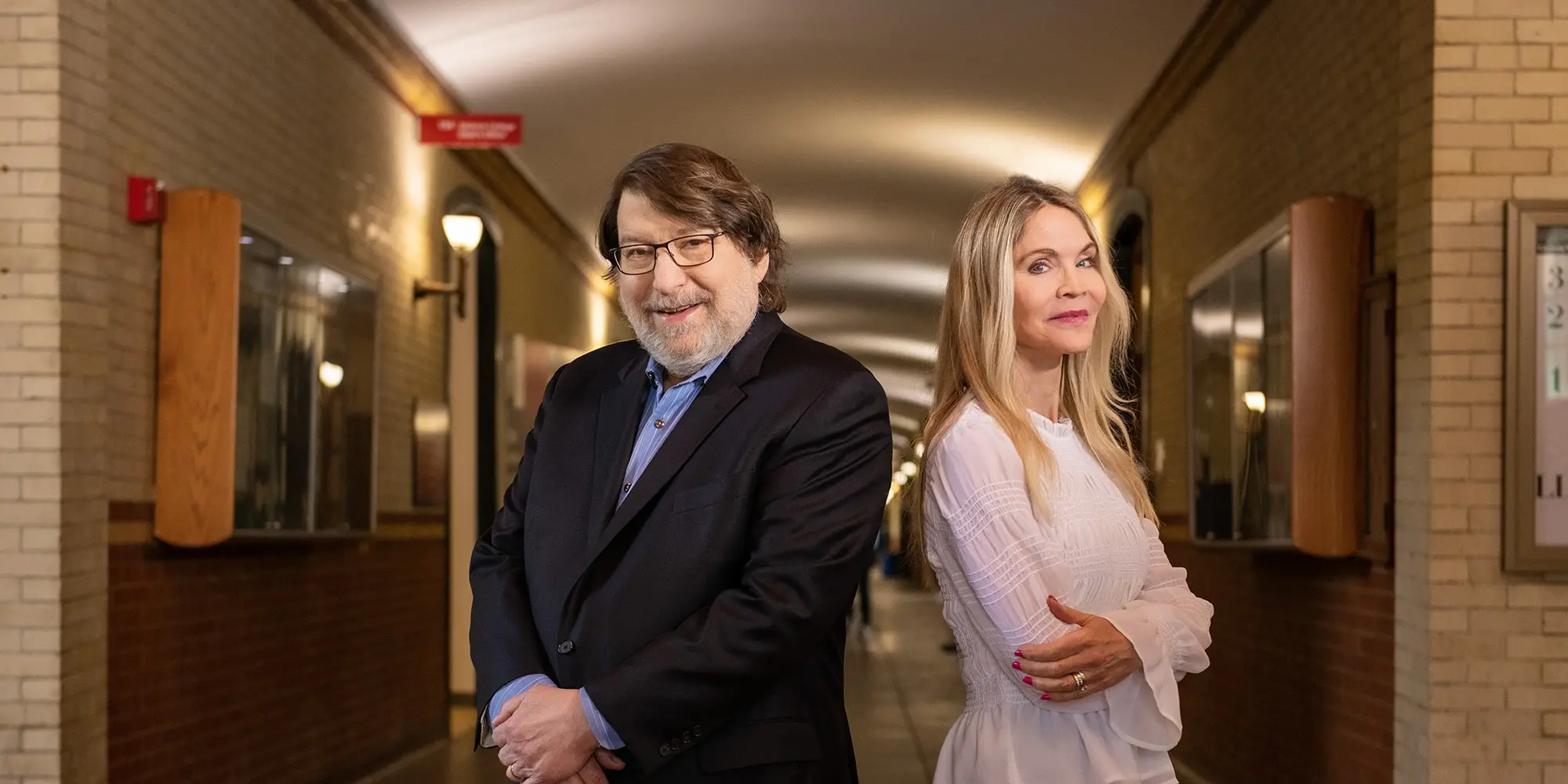 May 2, 2023
Kamlet, Nelson Named Collaboratory Against Hate Co-directors
Media Inquiries

Name

Peter Kerwin

Title

University Communications & Marketing

Name

Abby Simmons

Title

Dietrich College of Humanities and Social Sciences
Following a search, Mark S. Kamlet(opens in new window) and Lisa Nelson(opens in new window) have been named co-directors of the Collaboratory Against Hate: Research and Action Center(opens in new window) (CAH), a joint venture between Carnegie Mellon University and the University of Pittsburgh. 
Kamlet is University Professor of Economics and Public Policy at Carnegie Mellon with appointments in the Institute for Politics and Strategy(opens in new window), the Heinz College of Information Systems and Public Policy(opens in new window), and the Department of Social and Decision Sciences(opens in new window) (SDS) within the Dietrich College of Humanities and Social Sciences. Nelson is associate professor in Pitt's Graduate School of Public and International Affairs and a resident fellow at the Center for Philosophy of Science.
"Mark and Lisa both bring a wealth of experience and expertise to their roles, which will benefit the CAH as it continues and grows its work and impact," said CMU Provost and Chief Academic Officer James H. Garrett Jr.(opens in new window) and Pitt Provost and Senior Vice Chancellor Ann E. Cudd(opens in new window). "We also thank the outgoing co-directors, Kathleen Blee and Lorrie Cranor, for their leadership and contributions to this important initiative." 
Kamlet and Nelson will work together in partnership with Executive Director Susan Baida(opens in new window) to lead the strategy for the future of the CAH, which honors the victims of the 2018 Pittsburgh synagogue attack through its mission to support innovative research aimed at understanding and minimizing the destructive consequences of extremist hate, including antisemitic acts as well as harmful and illegal acts toward communities of color and other minoritized groups. Kamlet and Nelson also will oversee a steering committee and advisory board to grow and sustain CAH partnerships. 
Kamlet has served in several leadership positions at CMU, including department head of SDS, dean of the Heinz College, provost and chief academic officer, and interim director of the Institute for Politics and Strategy. Throughout his career, he has explored the role and impact of technology on education. Kamlet is an elected fellow of the American Association for the Advancement of Science. He earned his bachelor's degree in mathematics from Stanford University, and a master's degree in mathematical statistics and a Ph.D. in economics from the University of California, Berkeley. 
Nelson specializes in the field of science, technology and society. She was a co-principal investigator on a National Science Foundation grant to explore the societal perceptions of biometric technology and has been the recipient of a John D. and Catherine T. MacArthur grant. While at Pitt, she served on the Department of Homeland Security's Data Privacy and Integrity Committee. Her current research explores social networking technologies and considers fundamental questions about information ethics and its enforcement on the internet in an open society. She holds a Ph.D. and J.D. from the University of Wisconsin-Madison.