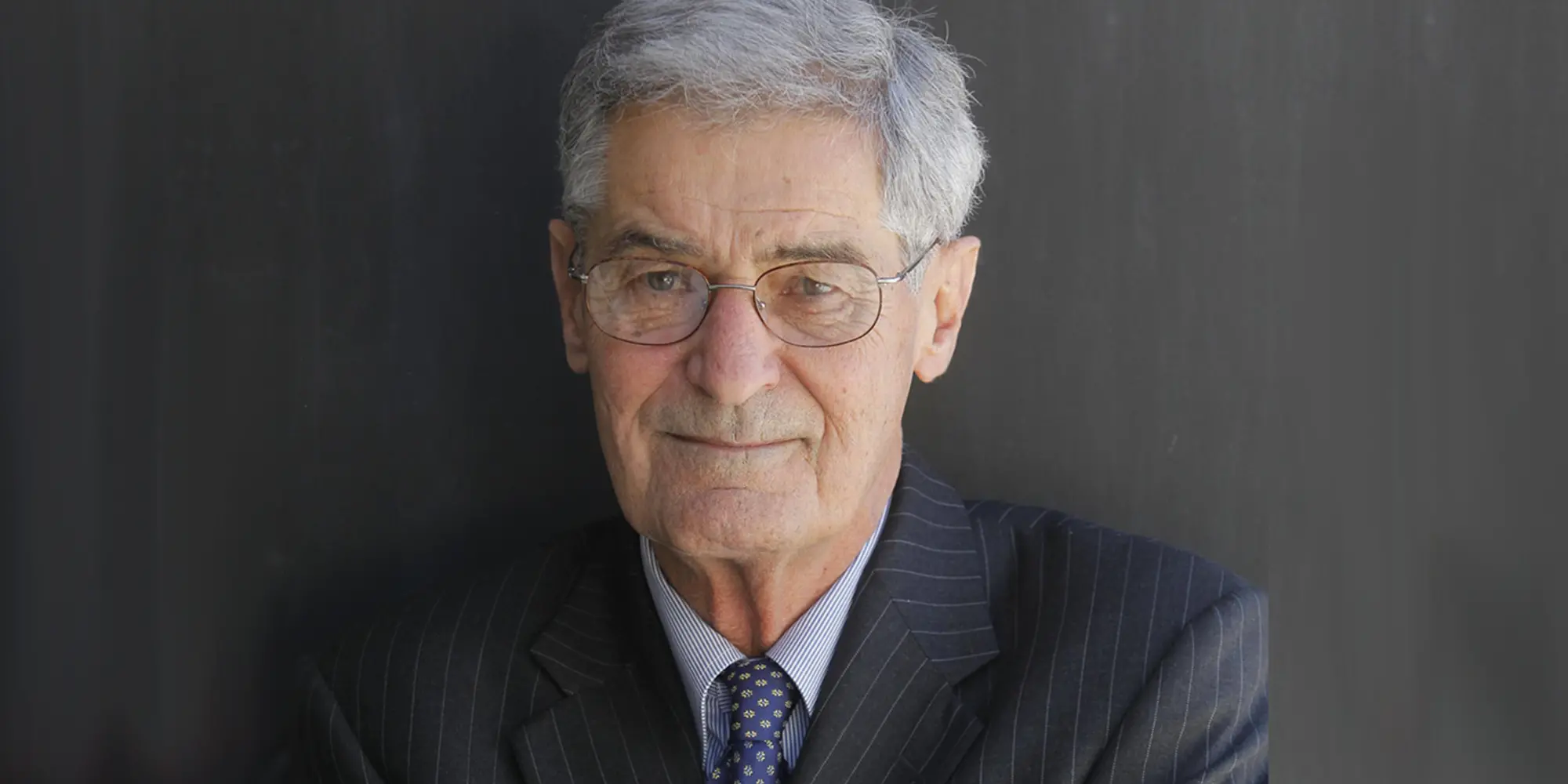 May 19, 2023
In Memoriam: Robert J. Lucas, Jr.
Media Inquiries

Name

Cassia Crogan

Title

University Communications and Marketing
Robert J. Lucas, Jr., American economist and former Graduate School of Industrial Administration faculty member, passed away on May 15 at the age of 86.
"Dr. Lucas was an intellectual giant, whose pioneering work in macroeconomics moved the profession away from its reliance upon the Keynesian approach," said Chester Spatt(opens in new window), the Pamela R. and Kenneth B. Dunn Professor of Finance. "His work on rational expectations in macroeconomics transformed thinking about the relationship between inflation and unemployment, pointing to the ineffectiveness of policy in the long run despite possible short-run impacts on unemployment. He developed the Lucas critique in which he pointed out how adjustments in behavior influenced the parameters of models and led to the misinterpretation of models." 
"Much of his pioneering work in macroeconomics and his development of a fundamental theory of investment with Ed Prescott(opens in new window), a CMU Ph.D. alumnus, former GSIA faculty member and Nobel Laureate who also passed away recently, were undertaken at Carnegie Mellon in GSIA (now the Tepper School of Business(opens in new window)) in the early 1970s," Spatt added. "His work greatly influenced the economic frameworks examined at the school over the ensuing years." 
"Robert Lucas made profound contributions to economics," said Dennis Epple(opens in new window), the Thomas Lord University Professor of Economics. "The impact of his pathbreaking analysis of the formation of expectations cannot be overstated. His contributions in that domain transformed research in every branch of economics. His research also had enormous impact on the evaluation and implementation of economic policy." 
"Bob made fundamental contributions in other realms as well, including his foundational research on the size distribution of business firms. Bob was kind and thoughtful. I still vividly remember the encouraging and reassuring comments he made to me after my seminar presentation during my recruiting visit to Carnegie Mellon," Epple added. "Bob was an extraordinarily gifted and warmhearted person."
Duane Seppi(opens in new window), senior associate dean of faculty and the David M. and Barbara A. Kirr Professor of Finance, said, "On a personal note, Dr. Lucas made a great impression on me when I took Ph.D. Macroeconomics from him at the University of Chicago. I remember thinking that GSIA was the fountainhead of all the important ideas in macroeconomics at the time."
Lucas received his Bachelor of Arts degree in history in 1959 and earned a Ph.D. in economics in 1964, both from the University of Chicago. After graduation, he went on to teach at GSIA, now CMU's Tepper School of Business. While at CMU, he completed research that earned him the Nobel Prize in Economics in 1995 for developing and applying the hypothesis of rational expectations which transformed macroeconomics analysis and deepened the understanding of economic policy. After teaching at the Tepper School for 11 years, he returned to the University of Chicago where he recently was granted emeritus status.
"Bob leaves behind a legacy of revolutionary research, teaching and leadership that transformed the field of economics and this department," said Robert Shimer, department chair in the University of Chicago's Department of Economics. "In 2016, Bob was awarded the Phoenix Prize, the highest honor the Division of Social Sciences can bestow, given only periodically to those who 'through the course of their careers, have changed the trajectory of research in the social sciences and have thus contributed to the cycle of intellectual renewal across the disciplines.'" 
After returning to the University of Chicago, Lucas continued to develop important frameworks in growth theory and a variety of other areas of economics. He was elected to the American Academy of Arts and Sciences in 1980, the National Academy of Sciences in 1981 and the American Philosophical Society in 1997.
"Dr. Lucas's impact on the field of macroeconomics is undeniable," said Isabelle Bajeux-Besnainou, dean of the Tepper School of Business and the Richard P. Simmons Professor of Finance. "He is an inspiration not only to the Tepper School and Carnegie Mellon University, but also to economists all over the world. We are proud to consider him a part of our community and will be forever grateful for his work, dedication and influence on us all."