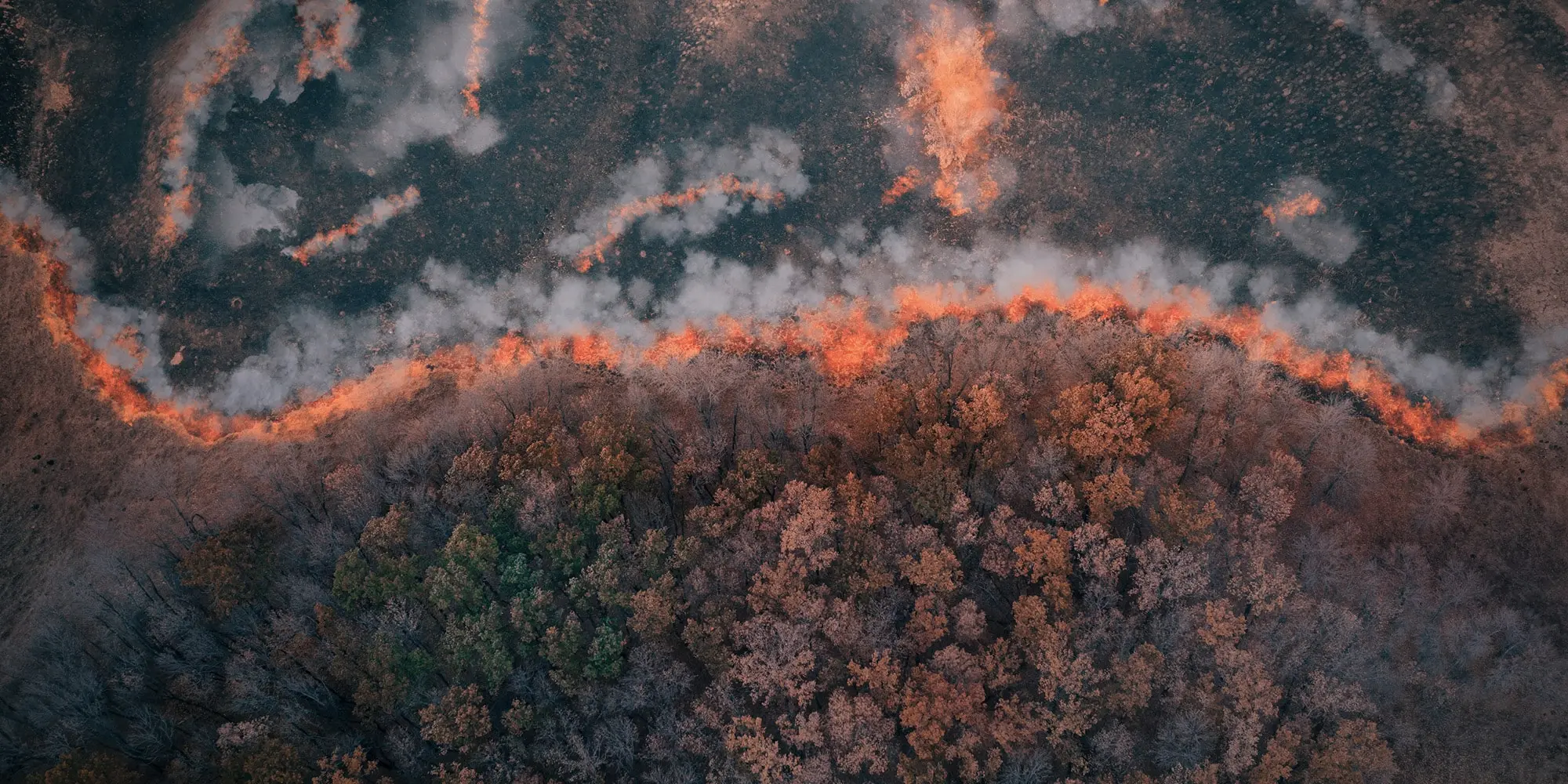 March 10, 2023
Undergraduate Researches Health Impacts of Wildfire Smoke
Media Inquiries

Name

Peter Kerwin

Title

University Communications & Marketing
Knowing its reputation as a top engineering school, Minnesota native Jing Lin applied to Carnegie Mellon University sight unseen.
Now, as a sophomore majoring in chemical engineering(opens in new window) in CMU's College of Engineering(opens in new window), Lin focuses on sustainability. In the spring semester of his freshman year, a conversation with a chemistry professor sparked his curiosity in research.
"I was interested in trying to apply some things I've been learning and do something that wasn't schoolwork. Research is very hands-on, which is what I was interested in," he said.
When he explored a bit further, he saw that Coty Jen(opens in new window), an assistant professor in the Department of Chemical Engineering, was working on a wildfire research project. Lin grew up in Minnesota, which experiences wildfire smoke from western Canada.
"I lived very far away from wildfires, but the smoke was affecting the city, so I was intrigued," he said.
Jen suggested Lin apply for a Summer Undergraduate Research Fellowship(opens in new window) (SURF) grant, as she wanted to get a project concerning the effect of wildfire smoke off the ground. Although cigarette smoke is well-known to have toxic effects on the body, there is more uncertainty on the health impacts of wildfire smoke.
"Wildfire smoke releases multitudes of smoke particles into the atmosphere. Long-term inhalation of these particles causes health issues in the respiratory system and the immune system. The purpose of the SURF project is to construct a realistic experimental model of how smoke particles of various sizes and chemical composition flow through different portions of the human respiratory system. To achieve this, an exposure chamber for testing smoke flow will be constructed. With this device, future research within smoke exposure can then be more accurately explored," said Lin.
"CMU-wide, we want our undergraduates to do as much research as they want." — Coty Jen
After his project comes to an end, Lin is considering the possibility of continuing research in this field.
"Now that we can test wildfire smoke, we can see what happens to actual cells when wildfire smoke enters the cells and we will know how actively it will affect humans. We know already it is dangerous. This will help paint a better picture of how dangerous this actually is," he said.
Jen added that she enjoys working with undergraduates via these types of research projects.
"The undergrads have learned a lot of really important research skills and general life skills: how to manage time, be independent and build things," Jen said. "Undergrads bring this gung-ho energy to research that often gets lost as you get older — they're always trying to exceed expectations. And generally, CMU-wide, we want our undergraduates to do as much research as they want. It's a low-risk way of figuring out a future career path."
Besides his SURF research, Lin is a member of the ultimate frisbee team and has a work-study job. "I also participate in ChemE Car, an organization that builds a car that runs only on chemical processes. I'm also a leader in our First Gen student club," he said.
After college, Lin would like to further his research or go directly into industry. "I do want to do something that is specific to chemical engineering and sustainability," he said.
But in the meantime, he is hopeful that his current research project will have an effect.
"I feel like all of us want to make a giant impact on the world or change legislation. The real hope is that people will see the results and be shocked that if this much harm can happen on cells, what happens if you breathe wildfire smoke constantly. I hope that this research can reveal more about the dangers of climate change and the many impacts it has," said Lin.