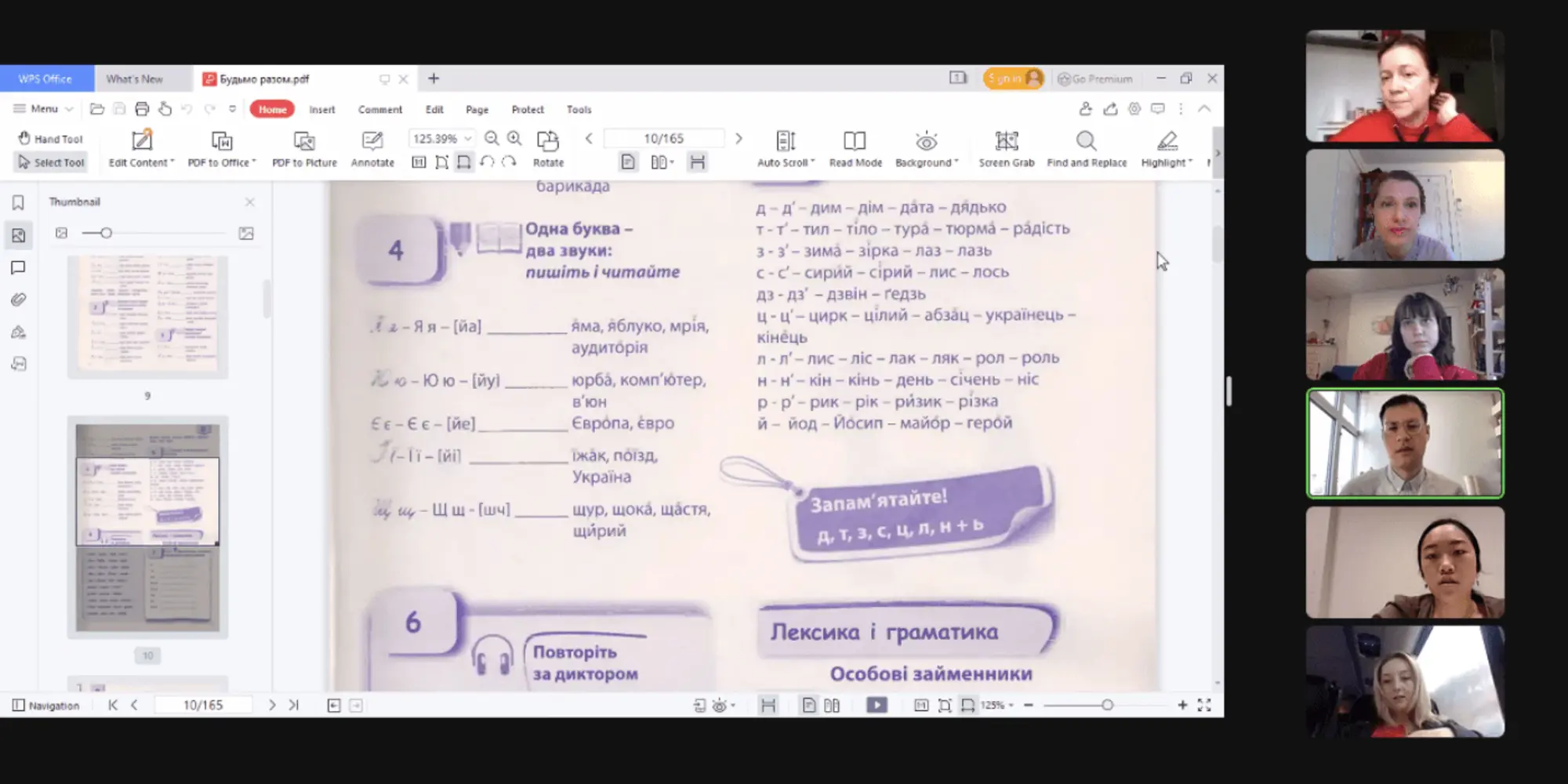 May 27, 2022
Ukrainian Language Lessons Lend Immediate Support to Instructors in Need
Media Inquiries

Name

Ryan Scarpino

Title

University Marketing & Communications
In a situation where it is all too easy to feel hopeless, Tatyana Gershkovich(opens in new window), associate professor of Russian studies, and David Parker(opens in new window), assistant teaching professor of Russian Studies, found a small way to help people impacted by the Russian war in Ukraine.
Inspired by a Facebook group of language educators, Gershkovich had the idea to repurpose unused discretionary funds, which had been previously bookmarked for travel and academic conferences, towards Ukrainian lessons with instructors displaced by the war.
"This was a fast way to act, a quick way to get funds to fellow language teachers in Ukraine," said Gershkovich.
Parker reached out to NovaMova(opens in new window), a local language school he remembered from a summer abroad in Kyiv, Ukraine in 2013.
"I wasn't sure what the situation was, but I emailed them and proposed that we could take a small class with several students and professors over Zoom. It was very easy to set up," Parker said.
To find participants, Gershkovich and Parker contacted students who had previously taken Russian courses(opens in new window) at Carnegie Mellon University as well as the Russian Studies Slack channel(opens in new window). The lessons would begin with the very basics of Ukrainian; no previous knowledge of Ukrainian or Russian was required.
A small group of faculty and students now meet weekly for online Ukrainian lessons with an instructor from NovaMova. Although the number of learners participating in these lessons is small, the group is dedicated.
"We knew it would be a small group, but this small group has stayed for the last few weeks that we've been doing it, even though it's a really busy moment during the semester," said Gershkovich.
One of the students is Laurence Gao, a sophomore pursuing a dual degree in biological sciences and art and a minor in Russian studies. Gao, who started learning Russian at CMU, was motivated to take the online Ukrainian classes due to an interest in how differences in the Russian and Ukrainian languages impact present-day geopolitical positions.
"I really appreciate being able to expand my knowledge of vocabulary [through these lessons]," he said. "Because a lot of Russian speakers are also Ukrainian speakers, I think these two languages go together in a way that is very unique."
Another student is Anna Gerchanovsky, a junior majoring in electrical and computer engineering and minoring in computer science. Gerchanovsky's first language is Russian and her parents are from Kharkiv and Rubizhne, both Russian-speaking regions of Ukraine. Having spent several summers visiting family in Ukraine, Gerchanovsky can understand Ukrainian, but still struggles with speaking the language.
"Knowing [Russian] has been very important for me to connect with my family and my identity as a child of immigrants. But I've realized that I'm only connecting with part of my identity, the part that's close to Russia," said Gerchanovsky.
Learning Ukrainian is part of her effort to connect more deeply with her identity as a Ukrainian. "A lot of the language there is now shifting to Ukrainian, and I want Ukraine to continue being part of my life," she said. "It's important for me to have that connection."
As Russian language instructors, Gershkovich and Parker enjoy the experience of being beginners again.
"It's been exciting for me to be an amateur in this thing in a way that we don't get to be for much of our day," said Gershkovich. "I get to experience all the joys of learning those first phrases of conversation, and also the embarrassment of getting something wrong. It is definitely humbling."
The weekly Ukrainian lessons with NovaMova will continue at least through this summer. It is difficult to plan too far ahead, but Gershkovich hopes to carve a path for these lessons in the future.
"It would be wonderful to continue offering Ukrainian lessons. If students continue to show interest, maybe this is something that we could do next year as an informal club activity, and see how it grows," she said.
Regardless of what comes next, Gershkovich and Parker feel that taking the time now to learn Ukrainian, from Ukrainian language teachers, is essential.
"By learning Ukrainian, we are showing more respect. Most of the Ukrainian population is bilingual, but as Russian speakers, we can show some humility by learning Ukrainian," said Parker. "It's not just that we expect them to speak Russian to us because they know we can."
Gershkovich hopes that there will be more awareness of and appreciation for Ukrainian language and culture among Russian and non-Russian speakers alike. "I hope there's more attention to Ukrainian culture and wonderful contemporary Ukrainian poets and artists," she said. "It's tragic that these are the circumstances in which much of the world is learning about Ukraine. And I feel ashamed about my own relative ignorance of Ukrainian culture, even despite having some Ukrainian ancestry. But I think now people feel more of a desire and imperative to learn about Ukraine."
In addition to showing solidarity and respect for the Ukrainian language, culture, and people, the lessons with NovaMova are also a way to provide financial support to those immediately impacted.
"I want our community to know there are opportunities to help in small ways,'' said Gershkovich. "Employing Ukrainian language teachers in this way is possible. It lends immediate financial assistance."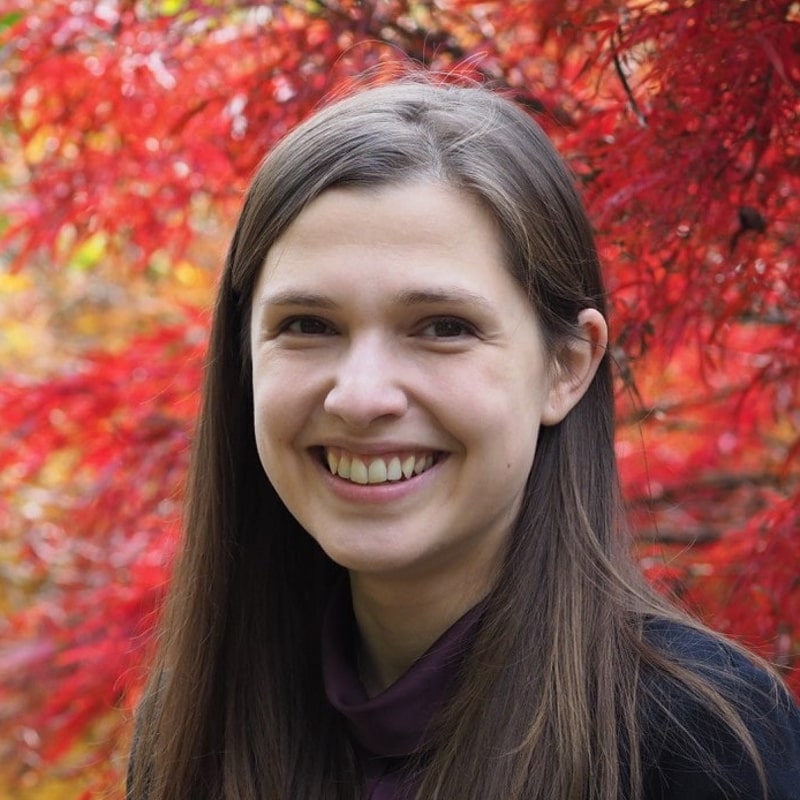 Tatyana Gershkovich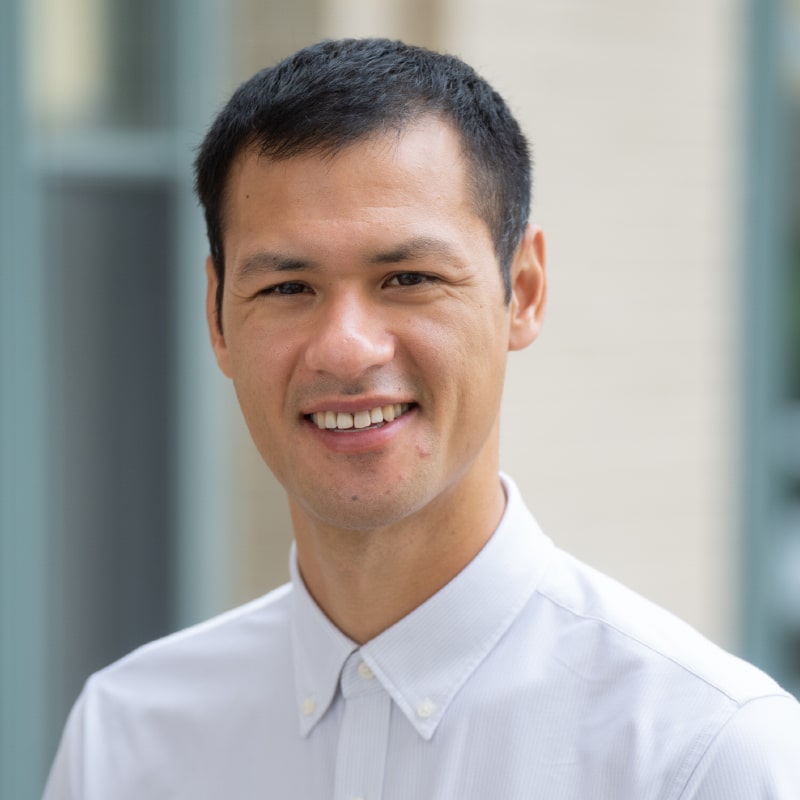 David Parker