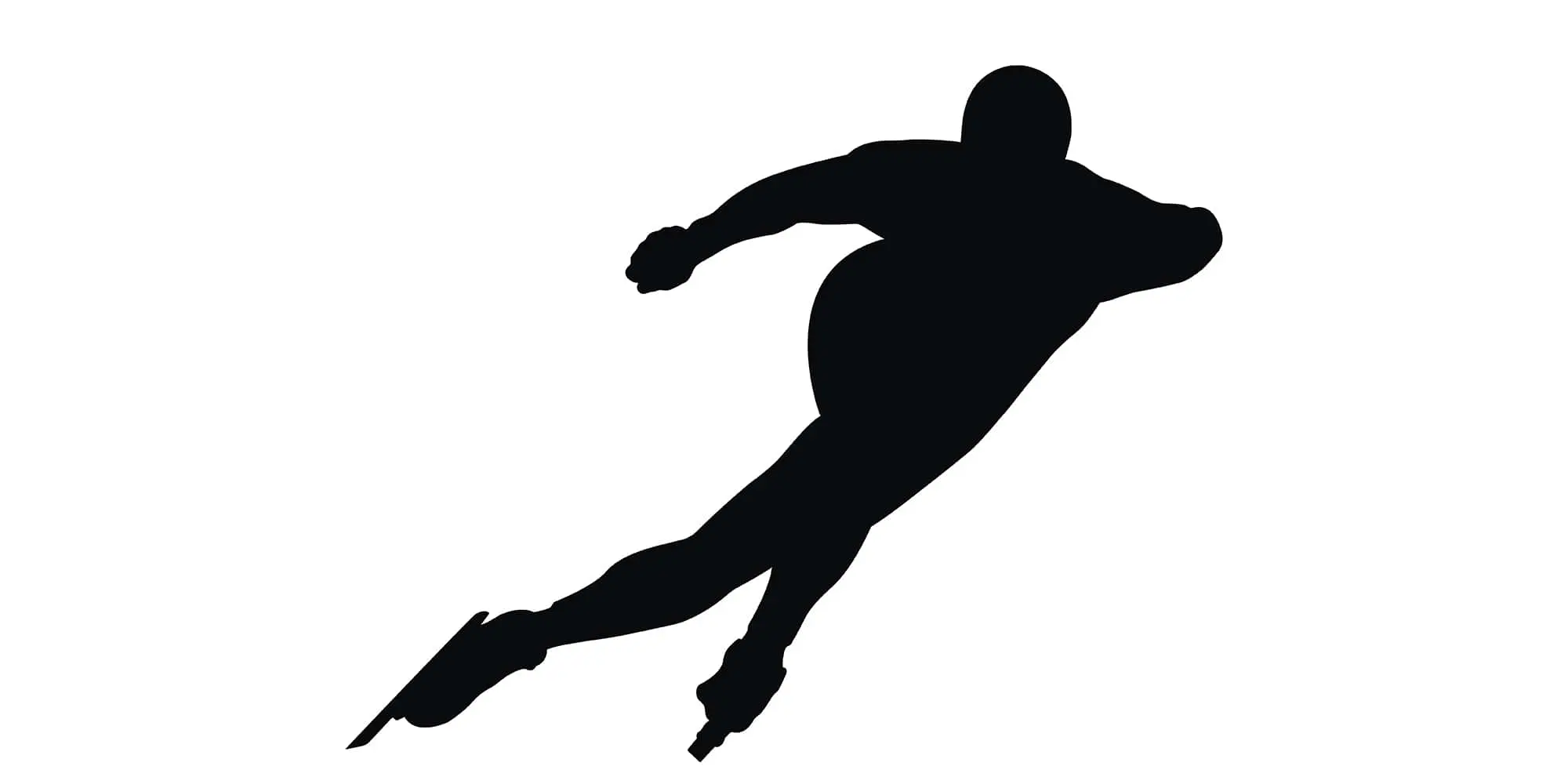 January 31, 2022
The Mind's Edge
Professor David Creswell and Olympian Apolo Ohno share how mindfulness training helps athletes and others
Media Inquiries

Name

Ryan Scarpino

Title

University Communications & Marketing
This February, the world's top athletes will gather in Beijing for the 2022 Winter Olympics, striving to surpass what's possible in human performance. While a lifetime of training the body is required to participate in the games, work by Carnegie Mellon University's David Creswell(opens in new window) shows that preparing the mind is just as important for reaching the Olympic podium and in everyday life.
Dietrich College of Humanities and Social Sciences(opens in new window), was joined recently by speed skater Apolo Ohno (Creswell and Ohno are pictured at right, in Hawaii in 2013), the most decorated U.S. winter Olympian, in a webinar discussing the duo's longstanding work to bring mindfulness to Ohno's craft.
Creswell, a professor of psychology in the
Twenty-five years ago, before his two gold, two silver, and four bronze medals, Ohno met Creswell at the U.S. Olympic and Paralympic Training Center in Colorado Springs. At the time Creswell was an assistant coach and resident advisor with the U.S. Shorttrack Speedskating Team. They began working together to employ new strategies that would change the way Ohno approached competition.
"The work that David has dedicated his life toward really was instrumental in not only the preparation, but also the ... call it the leveling up, so to speak, of my performance, especially in the Olympic space," Ohno said. "I carry a lot of those life lessons and skillsets with me today, in terms of how I manage stress and obstacle and change and uncertainty."
Creswell introduced Ohno to a scripted routine of meditation and visualization, creating mental imagery to run through the race and its tactical decisions in advance. They examined the way Ohno self-communicated, the way he used breathing techniques and how he stayed present in the moment.
"What's cool about short track speedskating is the difference between someone winning a gold medal and the person who's off the podium in fourth place is this difference, like two finger snaps," Ohno said. "Preparing for these races that are so volatile and unpredictable requires a tremendous amount of preparation psychologically. And that's where we found this tremendous advantage."
"Having the ability to harness the inner, deep focus, is a real superpower in today's society." — Apolo Ohno
For Creswell, athletic performance is just one application of his research into mindfulness. More broadly, these techniques have wide-ranging applications that can serve an athlete — or anyone — in leading a more fulfilling life.
"The science coming out of my lab shows that learning these equanimity skills, this capacity to be moving with your experience as opposed to reacting to it, can be transformative for people," Creswell said. "It can improve their happiness, it can lower their loneliness, and significantly reduce their biological stress reactivity over time."
(opens in new window)(opens in new window)To this point, Creswell and Ohno are two of the originators of a new mindfulness meditation app called Equa(opens in new window), which seeks to create a personalized user experience based on 15 years of research out of CMU's Health and Human Performance Lab(opens in new window). The app, which was featured in the 2021 cohort of CMU's Swartz Center for Entrepreneurship's VentureBridge Program(opens in new window), is seeking testers, who can join the waitlist on Equa's website(opens in new window).
"We spend so much time in Western culture talking about our bodies and physical training for peak performance, but mental training has been underappreciated," Creswell said. "No matter what your peak performance goals are, developing a mental training routine can be so helpful ... Two or three minutes a day of meditation is going to compound over time. Even just 14 days of training every day produces robust benefits in terms of people's well-being."
It's a lesson Ohno has carried with him, long past his days in the rink.
"Having the ability to harness the inner, deep focus, is a real superpower in today's society," he said. "You guys aren't trying to run Olympic races ... but you are experiencing your own Olympic life. This is your chapter."