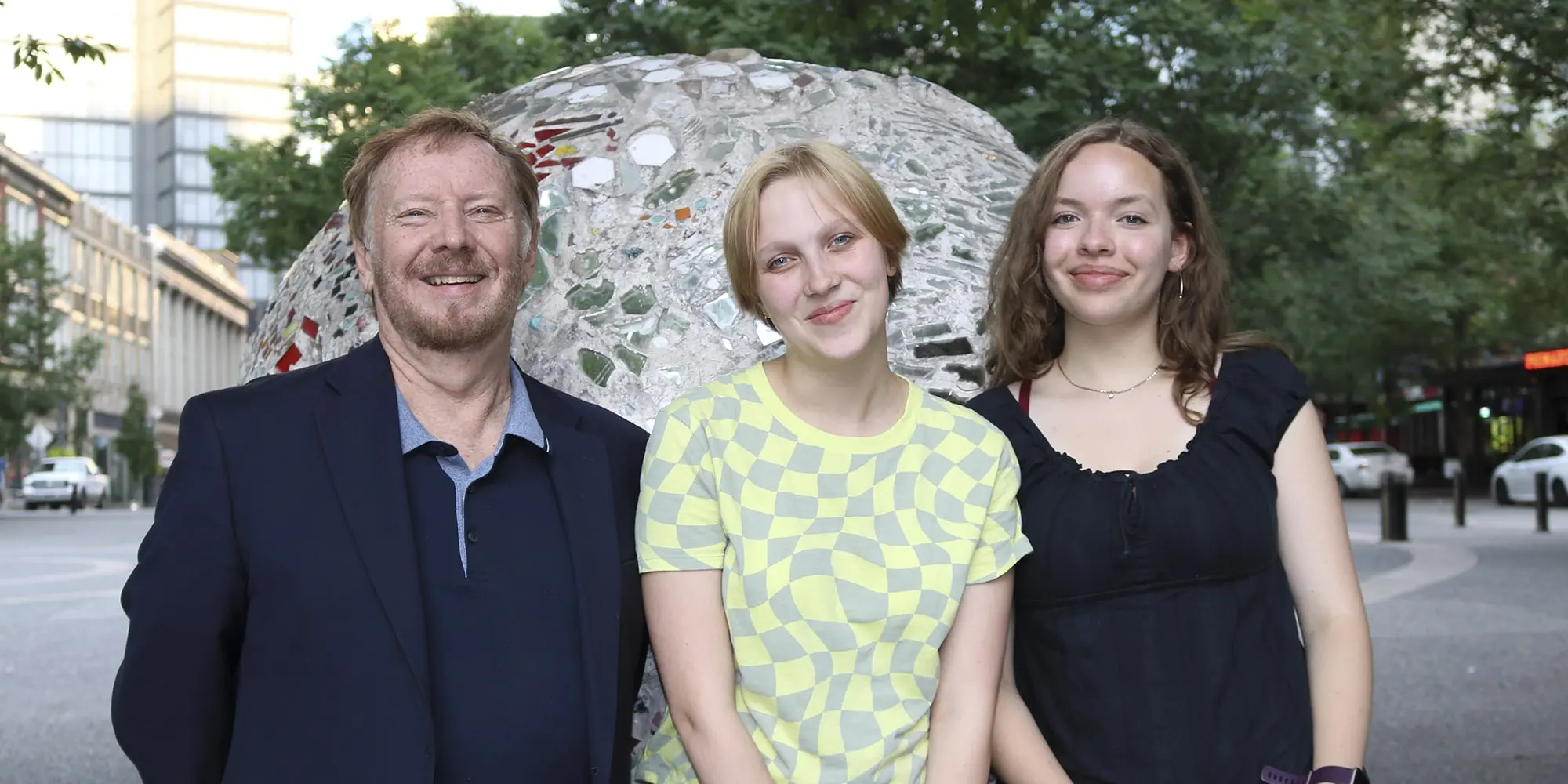 August 10, 2022
Following Their Dreams Through Summer Pre-College
Media Inquiries

Name

Pam Wigley

Title

College of Fine Arts
From a very early age, high school students Charlie Dubendorfer and Christina (Tina) Rowe knew the stage was calling. With the past few weeks spent at the Carnegie Mellon University School of Drama Summer Pre-College Program(opens in new window), dreams of acting and singing professionally are one step closer to becoming tangible.
Both girls hail from Monticello High School in Charlottesville, Virginia, home to the 2019 Excellence in Theatre Education Award winner(opens in new window), Madeline Michel. Michel received the award at the June 2019 Tony Awards at Radio City Music Hall in New York for her inspirational work with high school drama students. The award is jointly presented by Carnegie Mellon, The Broadway League and the American Theatre Wing each year to a deserving K-12 theater arts teacher who makes a difference in their students' lives.
Because of COVID-19 restrictions, Michel was unable to send students to the program previously. Working with program director and School of Drama faculty member Don Wadsworth(opens in new window), the details finally came together in spring 2022 for the students to attend this year's summer college in person. Dubendorfer and Rowe represent the last two students to receive this perk as part of their teacher's award package. In the future, winning teachers will receive a master class visit from School of Drama faculty and alumni at their school. Although the summer program schedule has been packed, both students say they've welcomed the opportunity to be with like-minded theater lovers who fill their classes.
They arrived in Pittsburgh July 2 and soon after began classes in a variety of areas, including ballet/jazz, acting, song coaching, audition, acting for the camera and dramaturgy. They head home to Charlottesville in mid-August.
"I feel like I'm learning something every moment," said Rowe, whose father is an actor who helped to inspire her passion for theater, particularly musical theater. "I love being a different person when I'm acting, and seeing the emotions brought forth to the audience through it."
Dubendorfer, who also is focused on musical theater, agreed that the experience has been overwhelmingly positive. "This was a great opportunity, and even though we're extremely busy, it's been an amazing time."
Both offered their gratitude to Michel, who leads Monticello's Drama Department and encourages her students to pursue and fine-tune their talents if they are committed to a career in entertainment.
"She is well-loved," Dubendorfer said. "She genuinely cares about her students. With Ms. Michel, you know you're seen, and that makes a huge difference."