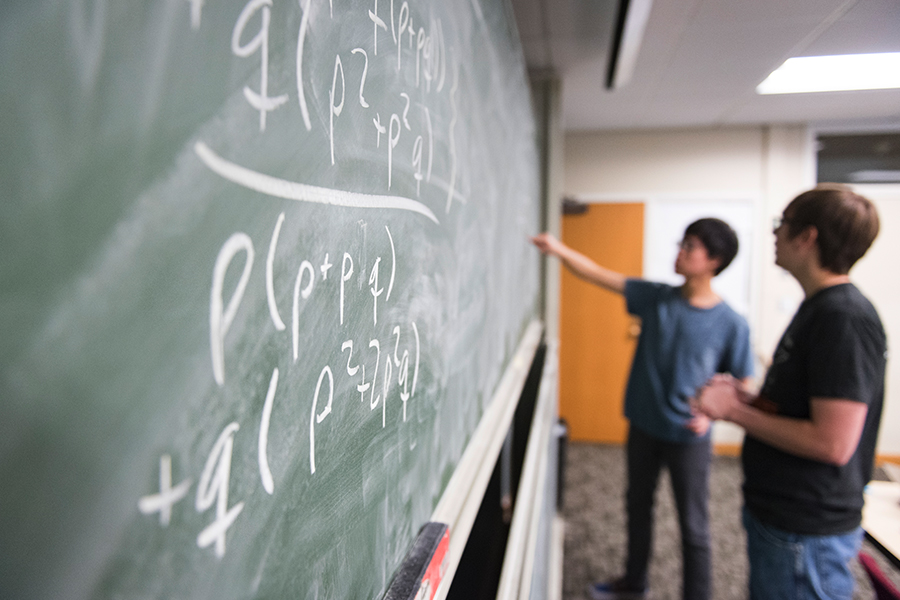 Undergraduate Research
An undergraduate research experience can be transformative. There are a number of routes to an undergraduate research experience in mathematics for Carnegie Mellon students.
SURF/SURA
The Carnegie Mellon Undergraduate Research Office offers two programs to support undergraduate research.  The SURA (Summer Undergraduate Research Apprenticeship) program is primarily designed for students with no prior research experience and offers students tuition-free credit for working with a CMU faculty mentor over the summer.  The SURF (Summer Undergraduate Research Fellowship) program is primarily designed for students with prior research experience, and it provides students a stipend for working with a CMU faculty mentor over the summer.  Through the generosity of alumni, the Department has been able to expand the availability of SURF fellowships in mathematics.
REU
Many universities in the US host summer undergraduate research experience programs, known as REUs. Many of these are supported by the NSF, and they usually offer a stipend to student participants. For a list of mathematics REU programs and useful links visit the American Mathematical Society (AMS) and the National Science Foundation (NSF) websites.
Our department hosts a similar summer program called the Summer Undergraduate Applied Mathematics Institute (SUAMI). Most REU's focus on the research experience, but the SUAMI program is different in that it seeks to emulate the graduate school experience by including both coursework and research. (At most 2 CMU students will be admitted into the SUAMI each summer.)
21-499 Undergraduate Research Topic
This course affords undergraduates an opportunity to pursue elementary research topics in the area of expertise of the instructor. The prerequisites will depend on the content of the course. In some cases, this course is offered in the semester after an advanced undergraduate course is taught by the same instructor on the same topic.
Awards from this fund allow mathematics majors to travel abroad during their summer breaks to study, conduct research, and/or participate in service work. Such an award can be used to support an undergraduate research project if you identify an opportunity to conduct research abroad.