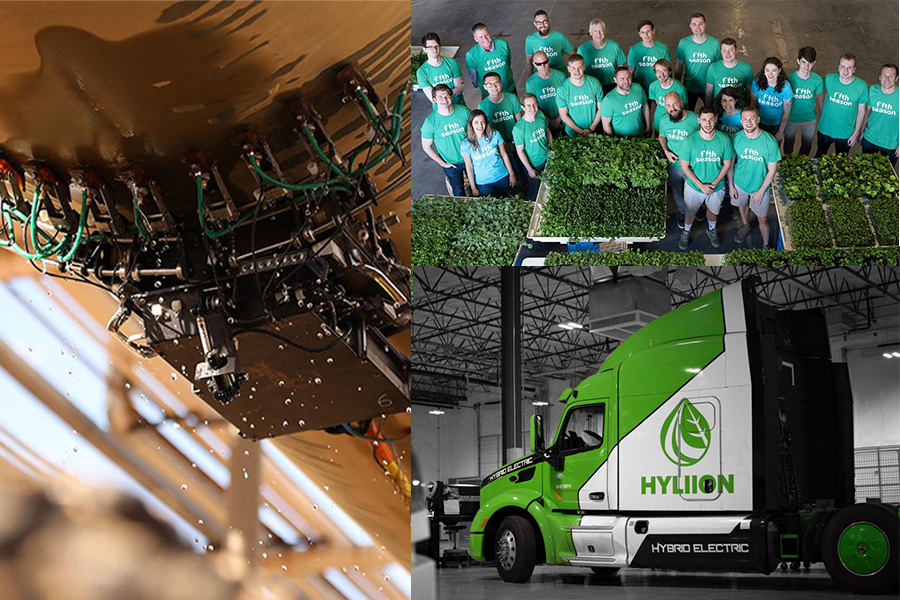 May 13, 2020
Energizing the Industry: How Three CMU Startups are Revolutionizing Green Technology
By Rebecca Enright
Media Inquiries
Amanda King
Launched in 2015, the U.S. Department of Energy's Cleantech University Prize (Cleantech UP) aimed to inspire and equip the next generation of clean energy entrepreneurs and innovators by providing them with competitive funding for business development and commercialization training and other educational opportunities.
Carnegie Mellon University was one of eight institutions selected to host regional annual Cleantech UP Collegiate Competitions. Organized by Carnegie Mellon's Wilton E. Scott Institute for Energy Innovation from 2016-2018, the Allegheny Cleantech University Prize Collegiate Competition established team development and training that aided students in developing the skills to move clean energy technologies from the discovery phase to marketplace. Winners of the regional competitions were eligible to compete in the national competition for the opportunity to win $100,000.
Since then, participants have formed hundreds of ventures—creating many jobs—and raised millions in follow-on funding. Among them, three startups, Gecko Robotics, Hyliion and Fifth Season, stand out. Read on to learn where they are now. 
Gecko Robotics
In late 2019, Gecko Robotics received $40 million from notable investors like Drive Capital, Founders Fund and Mark Cuban. The startup had previously raised $9 million. 
Gecko's robots use magnetic adhesion to climb up walls and tanks to perform safety and infrastructure inspections in industries like oil & gas, power and pulp & power. Last year, the startup expanded its operations team into Houston, Texas to focus on the oil and gas industry.


Currently working across 35 states, the company continues to build upon their 100 employees and over $20 million in annual revenue. 
In recognition of its success, Gecko Robotics was also selected by the Pittsburgh Technology Council as a Tech 50 Finalist, while its Co-founder and COO Troy Demmer, a former CMU Tepper School of Business student, was selected for Forbes' 30 under 30 List in Energy.
Fifth Season
Fifth Season, formerly RoBotany, has had similar success in their endeavor to increase the efficiency of vertical farming via robotics and artificial intelligence. Most recently, the company, which won the 2017 Cleantech UP Competition, built a 60,000-square-foot solar-powered farm in Braddock, Pa., which will allow them to produce and market over 500,000 pounds of produce in its first full year of operation. 
As of late 2019, Fifth Season had raised $35 million in funding from Drive Capital and private investors for their solution that utilizes 97 percent less land and up to 95 percent less water than traditional farming and increases labor efficiency by over 50 percent.
Co-founder and 2014 Tepper School of Business graduate Austin Webb recently spoke with local media outlets NEXTpittsburgh and Pittsburgh City Paper about the startup's effort to expand the company into even more areas of Pittsburgh. Currently, Fifth Season collaborates with grocery retailers Giant Eagle and Whole Foods, as well as local restaurants to provide fresh produce year-round. They've also donated more than 100 pounds of fresh produce to members of the Pittsburgh community.
Fifth Season's success has been featured in national publications, such as Forbes, The New York Times and Fast Company, which honored the company as one of its "World Changing Ideas." Webb recently won a Smart Business Dealmaker of the Year award and was featured in Pittsburgh Business Times' 2017 inaugural 30 under 30 listing.
You can read more about the startup in the Scott Institute's 2018 Annual Report.
Hyliion
Hyliion, which won the U.S. Department of Energy Clean Tech Prize at the 2015 Rice Business Plan Competition, is a leading provider of electrified powertrain solutions for Class 8 vehicles, helping to eliminate carbon intensity and reduce greenhouse gas emissions in the commercial transportation industry. Hyliion moved its headquarters from Pennsylvania to Cedar Park, Texas, just north of Austin, in 2018. 
Under CMU alumnus and Hyliion Founder Thomas Healy's leadership, the company has raised $52 million in capital to date and acquired Gentherm's battery division to fuel its ongoing innovation in hybrid electric technology.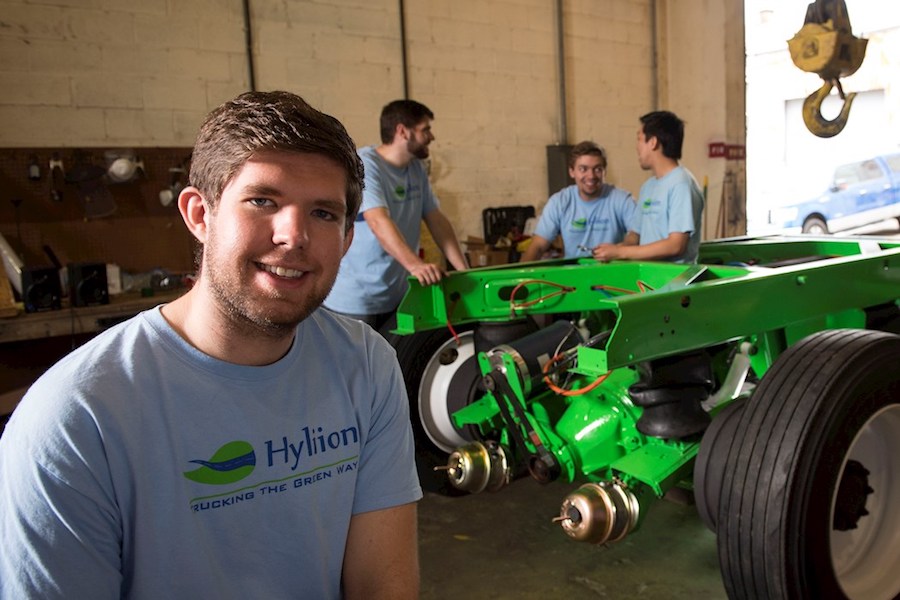 Hyliion was selected for the 2018 Jim Winsor Memorial Technical Achievement Award in recognition of the company's technical innovation and significant contribution to the trucking industry. The startup's innovation has also gained recognition from organizations such as MassChallenge, Ethical Corporation, EqualOcean and Heavy Duty Trucking (HDT) magazine, which named Hyliion among the most innovative and significant new products in the industry. In 2017, Healy was recognized among Forbes' prestigious 30 Under 30.
The company has garnered several strategic industry partnerships, most notably Dana Inc., a global leader in drivetrain and e-Propulsion systems. Not only is Dana an investor in Hyliion, but it also serves as the company's preferred commercial vehicle manufacturing support partner. Hyliion also closed a deal with leading transportation services provider Penske Truck Leasing to deploy three of Hyliion's hybrid Class 8 vehicles. 
Healy, a 2014 graduate of the Mechanical Engineering and Engineering & Public Policy Departments, also served as a founding board member of the Allegheny Cleantech UP Competition to help other entrepreneurs develop and find success similar to that of Hyliion.