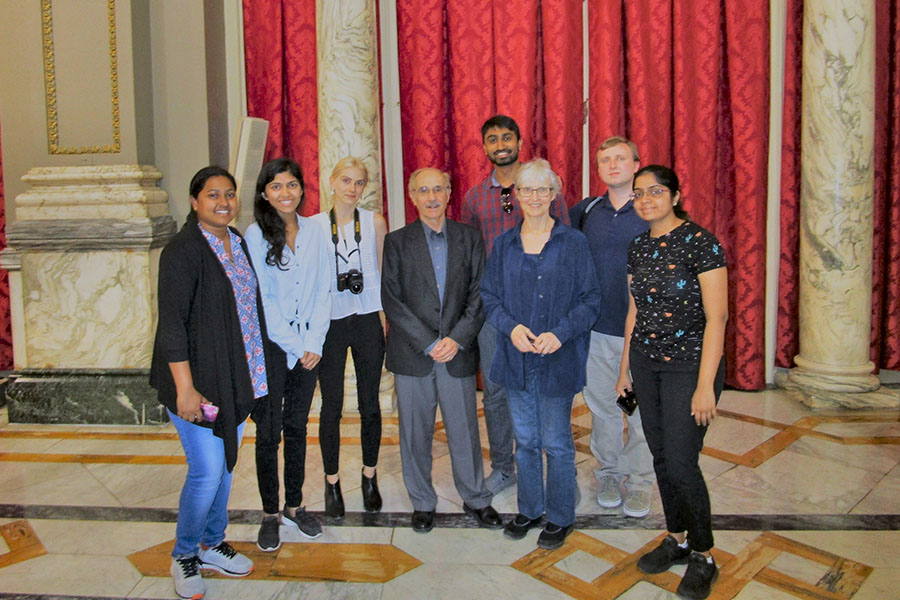 September 17, 2018
Rubin Keynotes International Sustainability Workshop
Ed Rubin, Alumni Chair Professor of Environmental Engineering and Science, Engineering & Public Policy and Mechanical Engineering at Carnegie Mellon University, gave the keynote presentation at the Interdisciplinary Sustainable Architecture LAB Workshop this summer from June 10-15. The conference, hosted by the Polytechnic University of Valencia in Valencia, Spain, brought together an international audience of graduate students and faculty from six universities in Europe and North America and focused on the sustainable design of urban areas.
Rubin's keynote addressed sustainability challenges and opportunities posed by global climate change.
"The impacts of climate change will pose increasing levels of risk and vulnerability to all regions of the world, Rubin said. "To avoid or minimize such impacts, social systems and technologies must be designed to make them more resilient and sustainable in the face of climate change threats."
With an outline for ways in which more sustainable systems could be developed, Rubin stressed the need for innovation across the landscape of social systems, technology and infrastructure upon which we rely on for our well-being. 
Workshop participants included a team of eight graduate students and faculty members from Carnegie Mellon's College of Engineering and School of Architecture. They joined graduate student and faculty groups from the University of British Columbia (Canada), Cambridge University (United Kingdom), University College Cork (Ireland), Delft University of Technology (Netherlands) and the Polytechnic University of Valencia.
The workshop aimed to provide students with real-world project experience in creating more sustainable communities, buildings and infrastructures in urban areas to supplement their graduate programs in sustainability studies. Project sponsors are now evaluating recommendations made by the student teams. 
Pragya Chauhan, a master's student in the Energy Science, Technology & Policy at CMU, said that the experience was a "once in a lifetime opportunity."