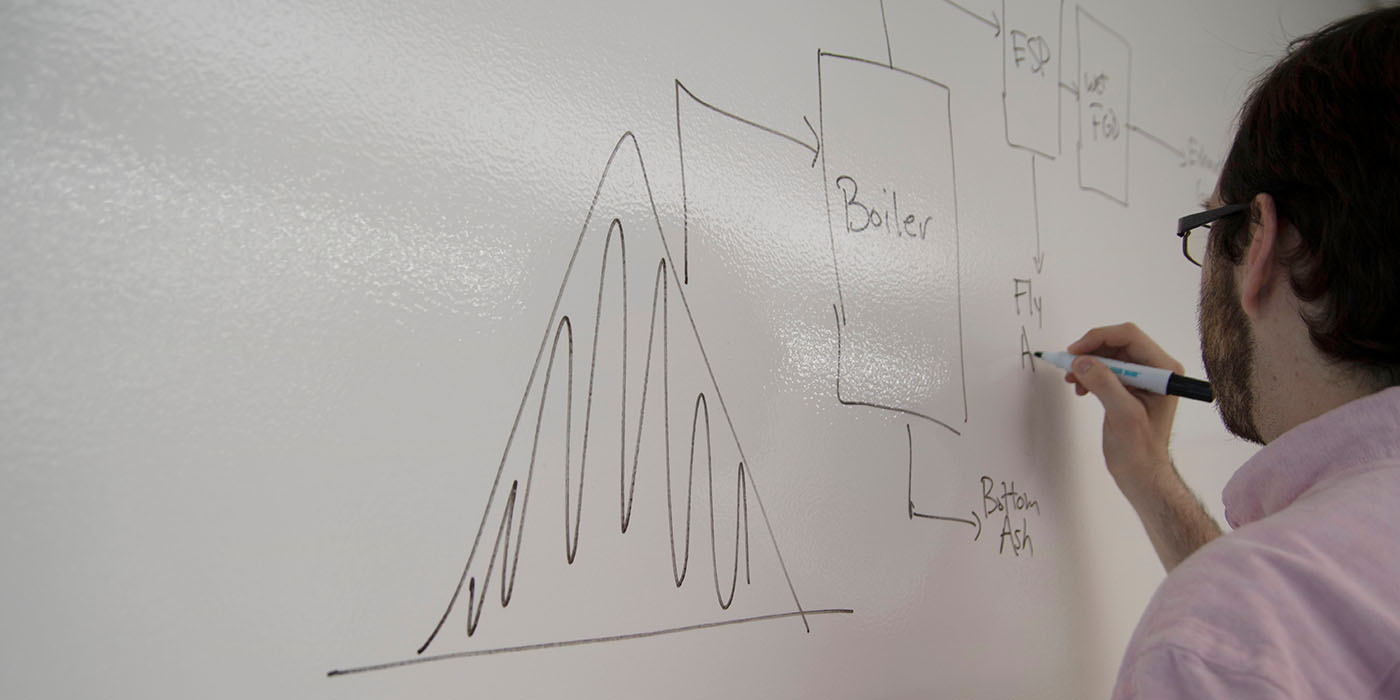 October 05, 2018
Exploring the Energy-Water Nexus of Power Plants
By Cody Januszko cjanuszk(through)andrew.cmu.edu
Media Inquiries
Daniel Gingerich is a postdoctoral research associate in Carnegie Mellon University's Department of Civil and Environmental Engineering (CEE). A 2017 graduate of the highly-interdisciplinary doctoral program in Engineering and Public Policy (EPP), Gingerich now works in the Water & Energy Efficiency for the Environment (WE3) Laboratory in the Sherman and Joyce Bowie Scott Hall with Meagan Mauter, associate professor of CEE and EPP.
"Daniel's work has focused on understanding air and water emissions tradeoffs at coal-fired power plants," Mauter said. "This is an important factor when considering how and what type of environmental control technologies yield the greatest net benefits for human health, the environment and climate."
Gingerich came to Carnegie Mellon to study topics related to water and discovered that many of these topics were closely tied to energy. 
"We knew that power plants were facing challenges when it came to water treatment," Gingerich said. "We had a technology that could be really good for them, and that evolved into thinking about water management at power plants."
Much of his research involves the energy-water nexus, a term that refers to the interplay between water used for generating energy and energy used for moving, extracting or treating water.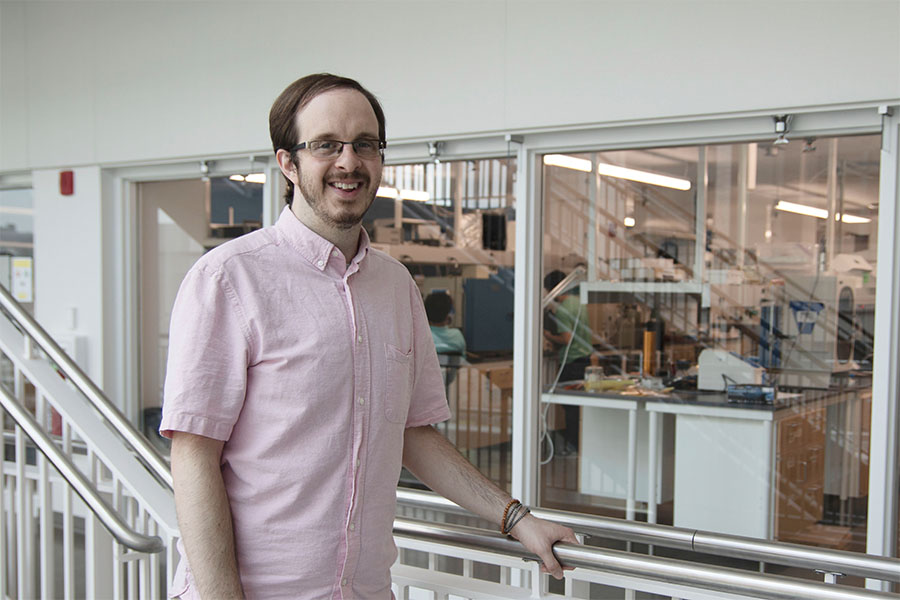 Gingerich's current work focuses on the composition of flue gas desulfurization (FGD) wastewater. FGD is a process that fossil fuel power plants use to remove sulfur dioxide. The research group aims to understand the difference in wastewater between power plants using bituminous and subbituminous coal. Additionally, they are examining how air pollution control devices upstream of the flue gas desulfurization process impact wastewater composition. 
"Coal-fired power plants aren't going away for a few decades," Gingerich said. "During the transition from coal to more renewable sources, we need to understand and reduce the environmental burden of coal generation."
Gingerich said he is happy to be a part of the energy ecosystem at CMU because the university's work in the energy field—and beyond—influences the conversations that decision-makers are having. In addition to collaborating with CMU faculty and students, Gingerich has worked with scientists at the National Energy Technology Laboratory and the Electric Power Research Institute. He cites the chance to influence policy as one of the most interesting facets of his time as both a student and a researcher at CMU.
"With regulations in flux right now, especially in the wastewater space, there are a lot of open questions," Gingerich said. "We're trying to see how we can help set an agenda for industry, academia and government to work together on mitigating pollution issues."