Internships
Internships provide the opportunity to take what you are learning in the classroom into the professional world.
The Career and Professional Development Center is an excellent resource to help you with everything related to your future career. The CPDC Internship page is full of resources to help you with everything from finding internships to accepting offers. Your academic advisor can also help you consider opportunities that will support your learning goals.
Finding Internship Opportunities
In addition to using Handshake to find an internship experience, you may also want to consider applying to one of the programs listed below:
Funding an Internship
While completing an unpaid or low-paying internship may provide you with valuable experience, you should know your rights if you are considering one of these opportunities. If you ultimately choose to accept an unpaid or low-paying internship, there are several funding sources available to help offset costs: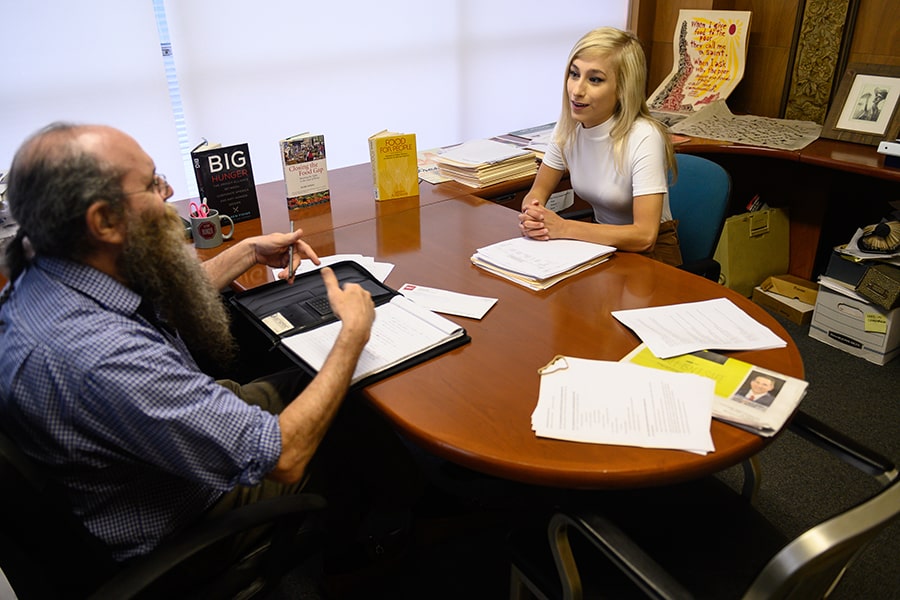 Receiving Academic Credit
If you are interested in receiving academic credit for your internship experience, make sure to talk to your advisor!