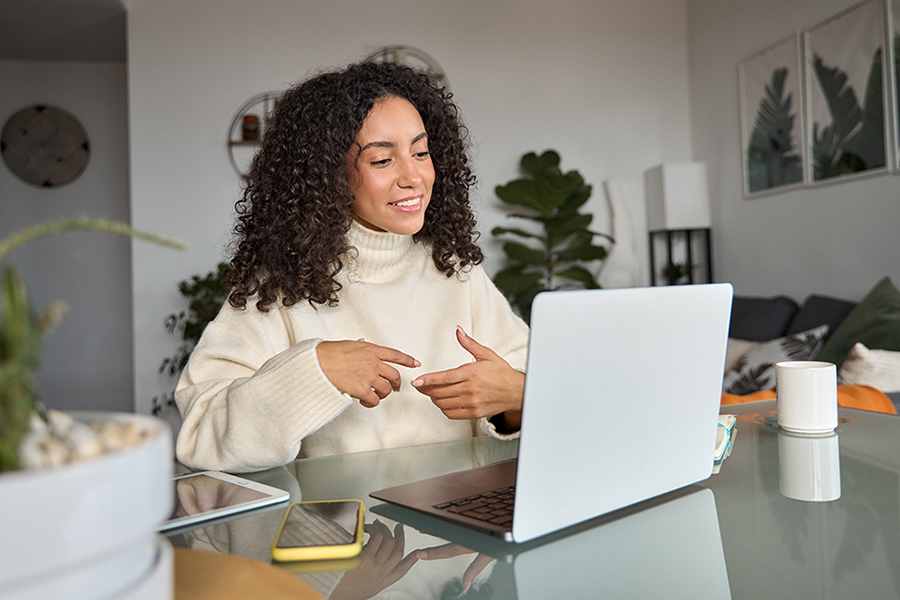 July 19, 2023
New online graduate certificates to launch this fall
Students come to Carnegie Mellon from all over the world to study the most advanced engineering technologies, including those that are just emerging, as well as those that are rapidly evolving.
Access to this empowering technology is now available to engineering students anywhere. Two new online certificates—one in the developing field of bioprinting and the other in the exploding field of artificial intelligence will launch at the College of Engineering this fall. 
3D bioprinting and biofabrication
3D bioprinting and biofabrication are so new that students are not likely to find classes in these topics, let alone the type of credit-bearing certificates that are now being taught by the same CMU faculty who are pioneering the technology.
The program's unique curriculum teaches the fundamentals of fabricating structurally complex 3D tissues. Physicians, biomedical engineers, and other medical professionals will be able to acquire the skills needed to create bio-fabricated tissues and bring this actionable knowledge back to their organizations. Students will also learn how to use easily-accessible materials and retrofit affordable 3D printers in order to lower the barrier to begin experimenting with the technology.
"We are in the unique position of being able to teach bioengineering techniques that are totally new here at CMU. Our faculty are very excited to be the first to teach these exciting cutting-edge bioprinting and biofabrication techniques," said Keith Cook, the head of the Biomedical Engineering Department.
AI engineering fundamentals
The AI Engineering Fundamentals - Mechanical Engineering certificate will leverage Carnegie Mellon's recognized expertise in both engineering and computer science to help satisfy the rapidly growing demand for engineers who can employ artificial intelligence and machine learning technologies to generate more efficient, accurate, and productive engineering solutions.
Carnegie Mellon engineering faculty are deeply immersed in the most advanced artificial intelligence and machine learning techniques that engineers use to develop intelligent robotic and autonomous systems; optimize design, energy use, and quality control processes; and create reliable simulations and models that can improve the efficiency and productivity of many other complex systems.
"We are at the leading edge of this fast-moving field," said Jon Cagan, who heads the Mechanical Engineering Department. "Carnegie Mellon students can learn the most current AI and ML techniques from our faculty researchers who are regularly advancing and using the technology."
Carnegie Mellon's entry into online education will provide working professionals with a very flexible alternative to accessing world class graduate-level training in these emerging and evolving technologies.
Marsha Lovett, vice provost for teaching and learning innovation, heads the new Online Education Office that will administer the two new online engineering certificates, as well as a third certificate in computational data science being offered by the School of Computer Science.
She believes there are some significant advantages to the online format that will be very appealing to individuals who wish to advance their careers and contribute to their organizations by acquiring skills that are in such high demand.
"Access to graduate level, credit-bearing training from a top-tier university that knows how to make flexible, online learning effective and engaging is a fantastic opportunity," said Lovett.
Instruction for both certificates will be 100% online and include weekly 90-minute classes, which are held in the evening. The online format allows students the flexibility to view the weekly online lecture at their convenience and has the added benefit of being available to review or repeat as needed. By coming to each online class prepared with a thorough understanding of the subject, students also enjoy a more interactive and productive online experience with their instructors.
The 3D Bioprinting and Biofabrication certificate can be completed in 12 months, and students can begin the program in the fall, spring, or summer semester. An optional on-campus lab experience will also be offered.
The AI Engineering Fundamentals - Mechanical Engineering certificate can be completed in nine months, and students can begin the program in either the spring or fall semester.