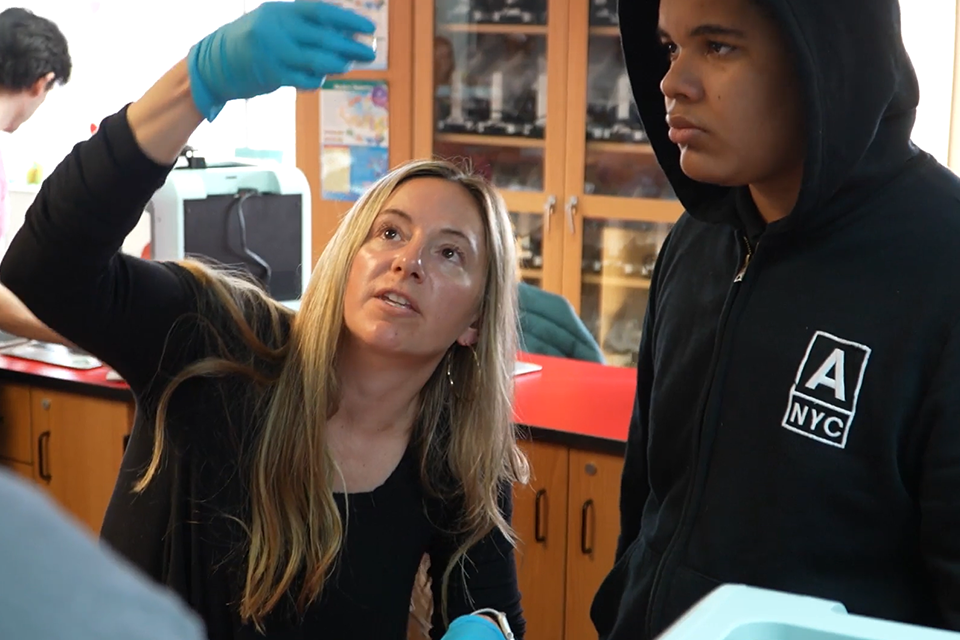 May 30, 2023
After-school bioprinting course activates imagination, new skills
Biomedical engineers from Carnegie Mellon University have teamed up with the Citizen Science Lab to launch a new program, C3-PO (the Collaborative for the 3D Printing of Organs), to teach middle- and high-school students from underserved communities the processes involved in soft-tissue biofabrication. Supported by a generous grant from the Pittsburgh Foundation, the effort gives participants exposure to biofabrication basics through innovative learning modules, hands-on experimentation, and opportunities to interact with professionals in the industry.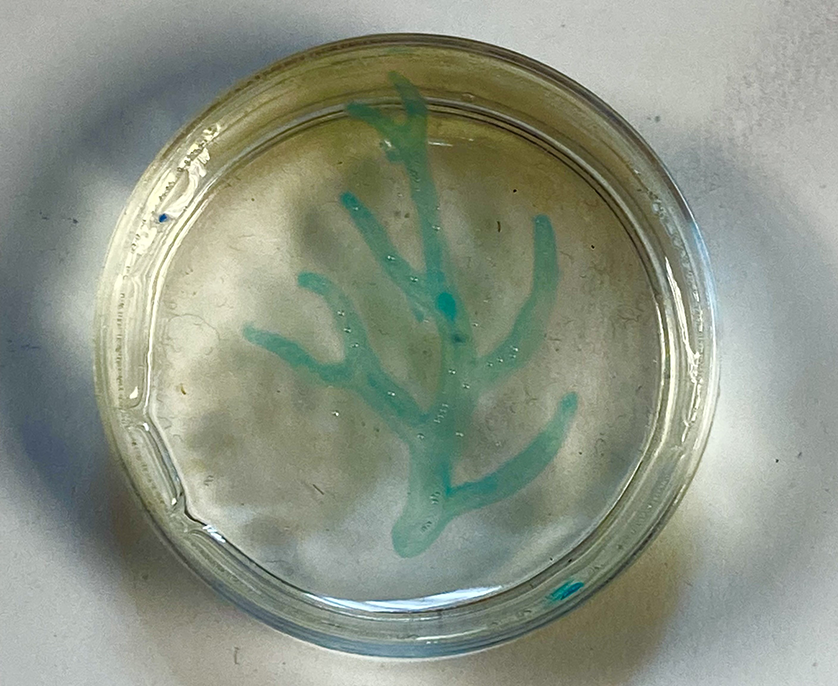 "C3-PO aims to bring the forefront of innovation in biomedical engineering and 3D bioprinting to young students to inspire them and give them some real hands-on experience that will put them ahead of their peers if they decide to pursue an education or career in a related field," said Rachelle Palchesko, assistant teaching professor of biomedical engineering and C3-PO project lead. "As part of the course, our cohort of 10 students learns how to use 3D printers, including maintenance, modification, design, and printing. Then we shift our focus to growing, maintaining, and working with cell cultures."
According to the United States Bureau of Labor and Statistics, the biomedical engineering field is projected to grow 10% by 2031, faster than the average of most other occupations. C3-PO is the first-of-its kind program in Pittsburgh geared toward exposing Black, African American, and female students to biomedical engineering career possibilities, including the continually evolving area of biofabrication.
"The power of collaboration is key in helping to advance biofabrication technology," said Jaci Bliley, a postdoctoral associate of biomedical engineering and lead facilitator of the C3-PO course. "I think back to my middle- and high-school experience, when I was unsure about my abilities and future career plans. It means a lot to now be able to extend confidence and support to the next generation of students, who are smart, driven, and capable of doing great things!"
The C3-PO initiative kicked off in late 2022 and is hosted in the Citizen Science Lab's South Hills lab once a week, on Thursday evenings. Dinner is provided for participants, and the course has held a steady waitlist throughout its first semester, which concludes May 11, 2023.
"We are so incredibly proud and impressed with what our C3-PO students have accomplished over the last few months," adds Palchesko. "We really hope to continue working with The Citizen Science Lab to keep the program going over the next few years."