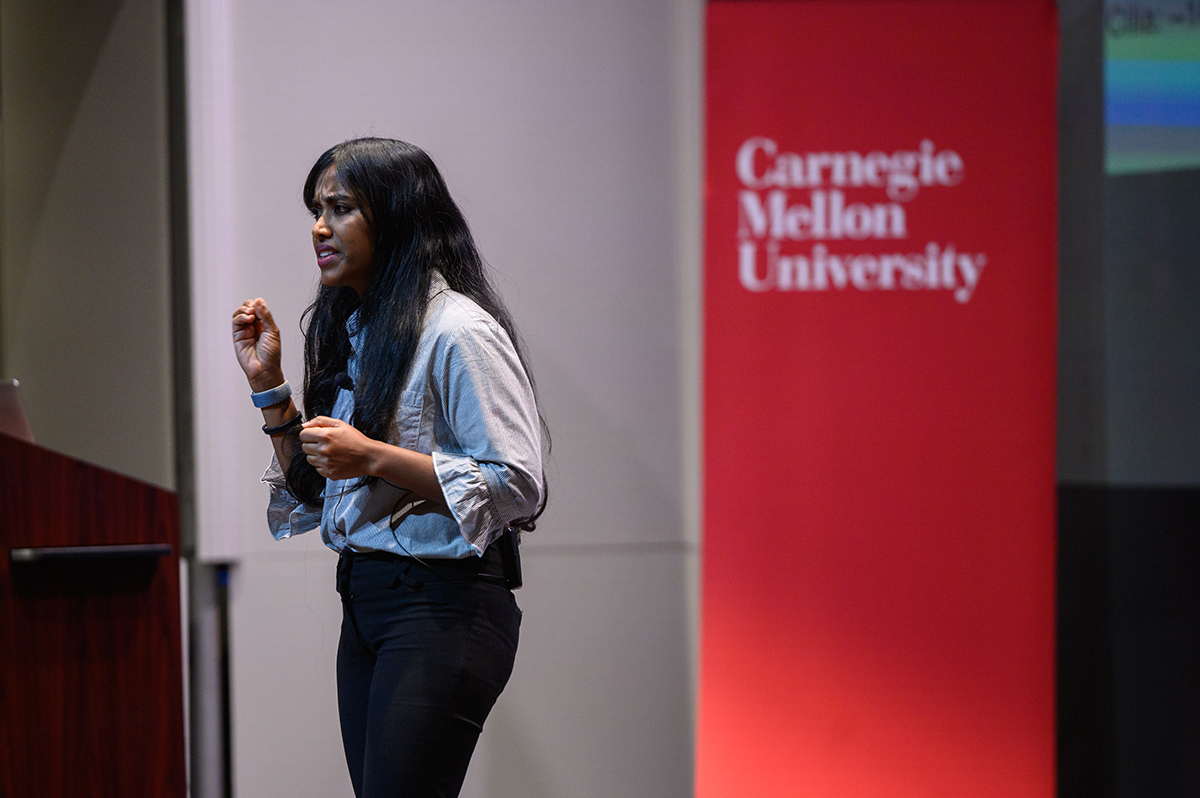 April 05, 2022
BME PhD Student Wins the First Place in Three Minute Thesis Competition
Three Minute Thesis (3MT®) is an internationally recognized competition that challenges Ph.D. students to present a compelling oration on their thesis and its significance in just 3 minutes, in language that anyone can understand. 3MT requires students to consolidate their ideas, crystallize their research discoveries and capture the imagination of their audience.
This year, eight doctoral students explained their years of research and its importance in under three minutes during the finals of Carnegie Mellon University's Three Minute Thesis. BME Ph.D. student, Piyumi Wijesekara from Dr. Charlie Ren's lab, won the first place in the 2022 3MT competition. The title of her presentation was "Engineering 'Rotating' Mini-Lung Tissue for Combatting Respiratory Infection."
Piyumi's Ph.D. research involves engineering mini-lung tissue to study lung biology, lung diseases and targeted therapies attributes her success to the timeliness of her topic. Having an accurate lung model is critical to respond swiftly to public health crises like COVID and makes us better prepared for another pandemic.
"Since I'm doing research on a topic that is relevant at this time, that probably made me stand out to the audience and judges," Piyumi said. "We are still in a pandemic and are in dire need of inventing or engineering models to come up with solutions for this pandemic. Since everyone has gone through this tough time, maybe they can relate to this problem more."
Congratulations, Piyumi!