April 06, 2023
Biology Senior Liang Named to National Ultimate Frisbee Team
By Heidi Opdyke opdyke(through)andrew.cmu.edu
Media Inquiries
Jocelyn Duffy
Associate Dean for Marketing and Communication, MCS
Sara Liang can throw a huck, flick and scoober with some of the best ultimate frisbee players out there.
Liang, a senior in biological sciences at Carnegie Mellon University, will represent the United States at the 2023 World Flying Disc Federation World Under 24 Championships.
Liang has played since she first attended a local ultimate frisbee camp held on Carnegie Mellon's campus in 2008. Her father, Jinghong Liang, is a professor of accounting in the Tepper School of Business. 
"I went to the camp and fell in love with it. They would offer it for multiple weeks in the summer, and I would come back several times each year between the ages of 7 and 13," Liang said.
Since then, the Pittsburgh native played for middle school and high school teams prior to graduating as valedictorian of Pittsburgh Allderdice High School.
"I was very lucky to grow up in a city that had a ton of playing opportunities for youth under college age. It's predominantly a sport that people get into in college or as an adult," Liang said. "It's growing as a youth sport, but I was lucky in that Pittsburgh already had an established youth scene when I was growing up."
Christie Lawry, executive director for Pittsburgh Ultimate, has known Liang for more than a decade. The nonprofit runs the summer camp as well as facilitates playing opportunities in the city.
"Sara has always been a very strong quiet leader. She's a great communicator and gains the respect of her teammates immediately," Lawry said. "She's done so much work recruiting girls in the past, and she's one of the reasons teams have sustained."
At Carnegie Mellon, Liang captains the Money Mellons, a women's team that competes against other collegiate teams in the Ohio Valley region.
Bridget McCoy is one of the ultimate coaches for CMU's Money Mellon club team and has been watching Liang play since she coached a rival high school team that went up against Allderdice in a city finals match.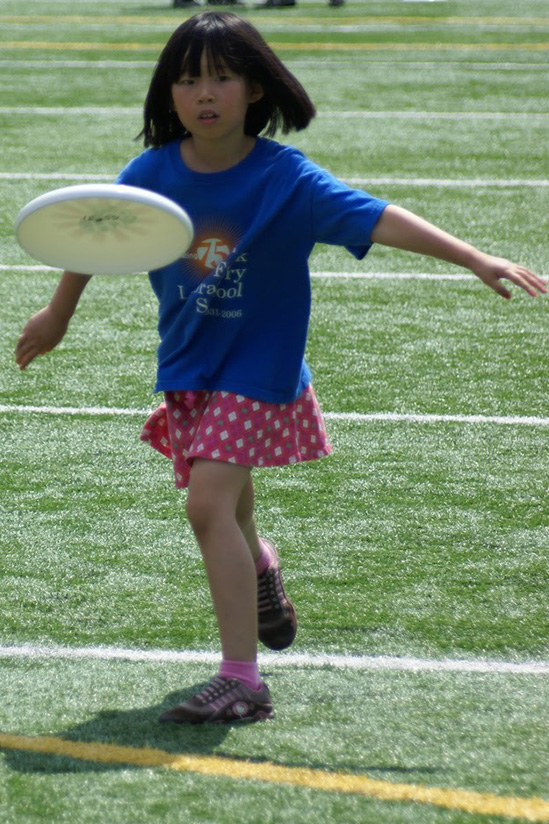 Liang at camp at age 7.
"Our entire defensive strategy was based on stopping Sara, though we outnumbered their team by over 20 athletes. Sara was, and still is, a game changer," said McCoy, who graduated from CMU with a bachelor's degree in humanities and arts in 2015. "All skill aside, Sara is also a fantastic leader, and I've had the privilege of seeing her turn into the captain she is today."
McCoy said that both the sport and CMU's team has grown considerably in recent years.
"With multiple coaches and a much larger group of athletes, the Money Mellons can attend more tournaments and learn at a higher level," she said. "I'm extremely impressed with the current team, and a lot of that is thanks to their dedicated group of captains, including Sara."
Liang also plays for Pittsburgh Parcha, a women's club team that went to USA Ultimate's national championships in 2021 and 2022, and the world championships in Mason, Ohio, in 2022.
"With Parcha I had the privilege of playing with very experienced players who had a lot of success in their careers at the college and club level. I learned a lot from them and improved my game."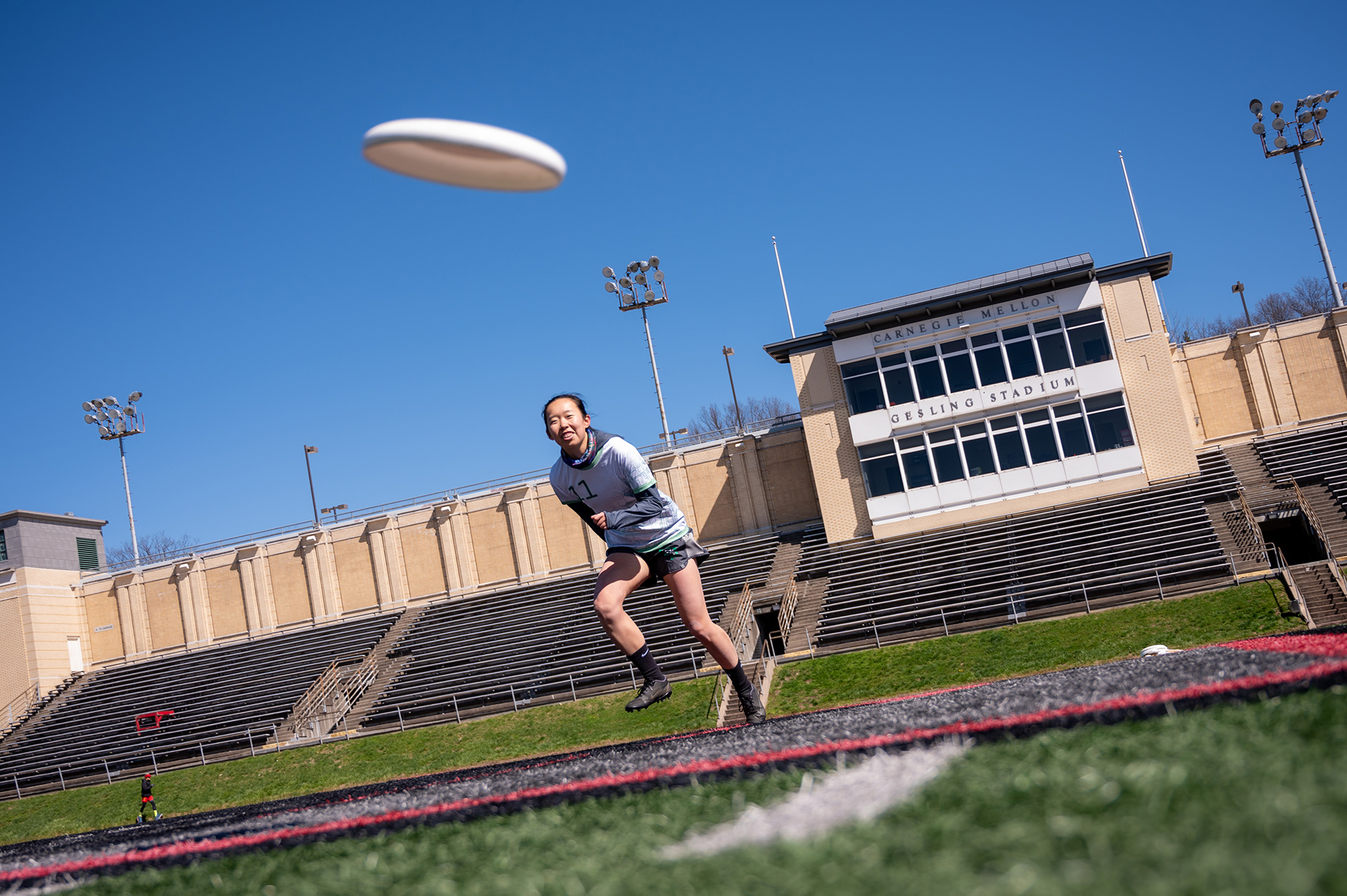 Liang is a longtime member of the Pittsburgh Ultimate community.
Liang tried out for the team in November along with more than 200 other players. In 2019, she tried out for the Under 20 team.
"I didn't make the under-20 team, but the Under-20 World Championships in 2020 were canceled because of the pandemic," she said. "Still, trying out was a good experience for me and made last year's tryouts easier."
Twenty-four players were named to each of the mixed, men's and women's teams that will compete in July in Nottingham, United Kingdom. Generally held every other year, the last U-24 World Championships took place in 2019.
Among the coaches for the mixed team is assistant Lauren Boyle, a resident of Pittsburgh.
"At tryouts, Sara was a force on the mixed field opening up options with her quick movements and sharp throws," Boyle said. She brings a calm demeanor paired with a competitive drive that will blend well with the range of personalities on the team."
Liang is the second Carnegie Mellon student to make a U.S. National Team. Jasper Tom, who graduated from Carnegie Mellon with a bachelor's degree in design, was a member of the U.S. men's team that took first place in 2019 in Heidelberg, Germany. He said that the opportunity to watch and experience the different styles of ultimate played in other countries was amazing.
The excitement for ultimate as a whole was almost palpable, across the player and spectator groups, which made for fun interpersonal interactions as everyone shared a similar interest for the niche sport we've all come to love," he said.
When Liang is not on the field playing ultimate, Liang is wrapping up her final semester as a teaching assistant for an experimental neuroscience course and a computer science course. She has served as a TA beginning as early as the spring semester her first year.
"I know that I love teaching, and doing some amount of teaching in my career is something I would love to do," she said. "After graduation, I'm going to take the summer off to train, compete and travel internationally. Afterward, I plan to take a gap year to do research and get a stronger idea of what I'm truly passionate about before looking at graduate schools."