May 05, 2020
Biological Sciences Faculty Recognized with Carnegie Mellon's Teaching Innovation Award
By Ben Panko bpanko(through)cmu.edu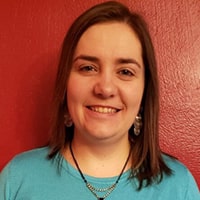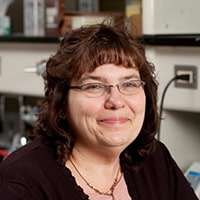 For the lab instructor team behind the new introductory lab course Frontiers, Analysis and Discovery in Biological Sciences (FADS), the class is about more than just exposing first-year Mellon College of Science (MCS) students to hands-on concepts in biology.
"The most important innovation of FADS is the way that this course develops community building," Veronica Hinman, head of the Department of Biological Sciences, wrote in nominating the group for Carnegie Mellon's Team Teaching Innovation Award.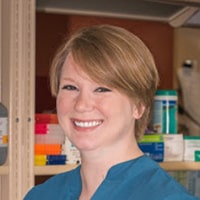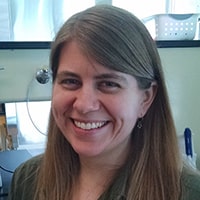 The instructors achieve this by bringing together the first-year students with juniors in the Experimental Techniques in Molecular Biology lab course. Together, these teams of students present to each other on important things they've learned from their research and work together to analyze it.
Both first-year and junior students attested to the value of these interactions.
"I was able to foster relationships with upperclassmen who I can always turn to for advice and wisdom about situations and dilemmas that I experience during my time at CMU," first-year Veronique Wright wrote in supporting the nomination.
"In addition to providing a helpful research experience," junior Cassie Bishop added, "the instructors of the FADS course generated a lasting mentorship and community between upperclassmen and underclassmen biological sciences students that was previously lacking within the department through a seamless integration of the two lab courses."
In describing their teaching strategy, the lab instructors notedthis collaborative arrangement could be extended to other fields and courses outside of the Department of Biological Sciences and MCS. 
"While it took additional time and planning on the instructors' part, the benefits provided a unique rewarding experience for students and instructors," they noted.
Beyond getting to know their peers better, FADS also lets first-year students meet with Biological Sciences tenure-track faculty to learn about their work and careers in research and academia.
When it came to academic performance in FADS, analysis by the lab instructors in conjunction with the Eberly Center found "statistically significant improvement on generating figures and tables, correctly interpreting data, and correctly explaining the purpose and significance of this data" over the course of the semester.
And at a more basic level, the instructors and nominators all noted the confidence that FADS instilled in students — in their sense of belonging at MCS and in scientific research.
"My first semester of college would not have been half as wonderful if I had not had the opportunity to experience lab with [the FADS instructors] and my fellow peers," Wright said.
Pictured above are (clockwise from top left) Carrie Doonan, director of undergraduate laboratories; Lynley Doonan, special lecturer; and assistant teaching professors Natalie McGuier and Emily Drill.