Tuesday, April 26, 2011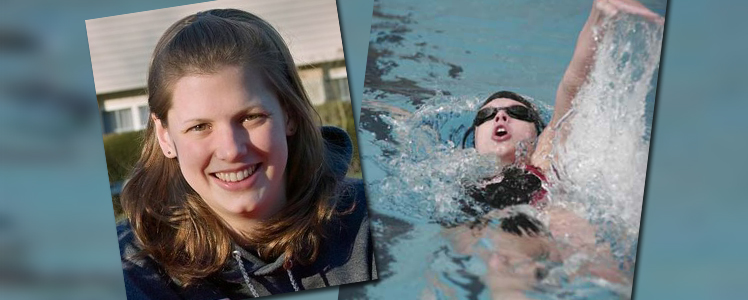 Undergraduate Molly Evans Receives CMWA Scholarship
Undergraduate Molly Evans is one of three recipents of a 2011 Carnegie Mellon Women's Association (CMWA) Scholarship.
Molly will graduate from the Mellon College of Science with a degree in Biological Sciences with an option in Molecular Biology. Along with her classes, she has conducted research in the Das Laboratory in the Chemistry Department, working on two different RNA biochemistry projects over 5 semesters and two summers. In addition, Molly was a member of the Varsity Women's Swimming and Diving Team all four years in college, was a 4-time NCAA All-American and Academic All-American, and served as a team captain her senior year.
In her free time, Molly enjoys spending time with her friends, family, and animals of all sorts. She has volunteered with Three Rivers Greyhounds since 2006, and hopes that spending time with these speedy hounds will help her become a better runner. Now that she is retired from swimming, Molly plans to take up triathlons, trail running, and handstands. Along with her new athletic pursuits, she plans to attend graduate school and eventually become a public health researcher.
Each year, the CMWA Scholarships honor several outstanding senior women at the university.
Information courtesy of the CMWA website.