Welcome, Carnegie Mellon Ambassadors
The Carnegie Mellon University story weaves research, creativity, hard work, innovation and a deep-rooted belief in education into a powerful force that is changing the world.
Your ongoing advocacy has immense value and makes a real impact on CMU's behalf. The stories you find here several times a year will empower you to talk to your friends, families and colleagues about the amazing things happening at CMU.
With the help of our Ambassadors, the story of CMU — an institution poised like no other to have a real and lasting effect on a global society that is rapidly changing — will resonate around the world.
March 2021
Greetings from Pittsburgh! I hope that you and your loved ones are staying safe and healthy and finding ways to connect with each other.
While the COVID-19 pandemic continues to pose challenges, the Carnegie Mellon community has shown great resilience in creatively advancing our mission each and every day. Similar to our posture for fall, we are operating in a hybrid learning model during this spring semester, with more than half of our students in Pittsburgh and the rest studying from their homes around the world. With a robust mitigation strategy and a campus community taking its Tartan's Responsibility pledge resolutely, students have been able to continue their life-changing CMU educations without any interruptions caused by outbreaks. I continue to be grateful for our success during this unprecedented time.
The pandemic has also presented opportunities for incredible innovation. One of the projects I'm most proud of is our Tartan COVID-19 Asymptomatic Testing Program. This spring, we opened a new facility in the Pittsburgh Technology Center, where certified CMU lab personnel are processing and analyzing thousands of COVID-19 tests each week, assisted by complex robotic systems. The high-volume lab produces results within three days, allowing every Pittsburgh-based student, faculty member and staff member, as well as our campus dining and custodial affiliates, to be tested each week. We are one of the few universities in the country without a medical school that has its own COVID-19 testing lab, and this cutting-edge technology is allowing us to monitor and reduce the virus' spread within our community.
READ PRESIDENT JAHANIAN'S LETTER TO THE CMU AMBASSADORS AS WELL AS FEATURED ARTICLES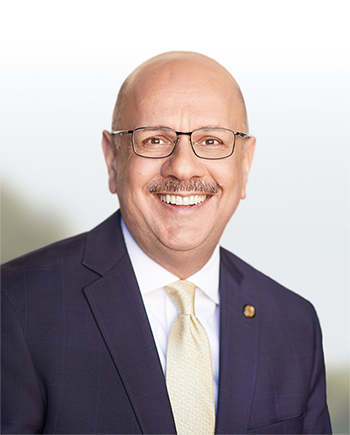 Previous Editions