Welcome, Carnegie Mellon Ambassadors
The Carnegie Mellon University story weaves research, creativity, hard work, innovation and a deep-rooted belief in education into a powerful force that is changing the world.
Your ongoing advocacy has immense value and makes a real impact on CMU's behalf. The stories you find here several times a year will empower you to talk to your friends, families and colleagues about the amazing things happening at CMU.
With the help of our Ambassadors, the story of CMU — an institution poised like no other to have a real and lasting effect on a global society that is rapidly changing — will resonate around the world.
October 2020
Fall semester is well underway here at Carnegie Mellon. Thanks to months of university-wide planning by countless dedicated community members and partners, we have been able to successfully execute our hybrid model, which offers flexibility in serving in-person as well as remote students. We continue to be optimistic, but not overconfident! While this is indeed one of the most unique academic years in our history, despite these challenges, we are advancing excellence across all aspects of our mission — in education and research as well as the student experience. I have never been prouder to be a Tartan!
About 60% of our students have chosen to study on or near our campus in Pittsburgh, which means we are caring for those who are here physically, while ensuring that the other 40% who are studying around the world stay connected and engaged. Many of our courses are being taught exclusively through remote instruction, but our hybrid model has allowed us to restart some in-person classes. Throughout this time, every decision is driven by research and data, and our dedicated faculty and staff are working to maintain a safe environment and care for the mental and physical well-being of our student body. I am truly grateful for the commitment and care they have shown at every step of this journey.
I am also incredibly proud of our students, who are diligently following our requirements for masks and social distancing, among other public health and safety measures. In addition, thanks to a comprehensive testing strategy that includes weekly surveillance testing, we have not experienced any significant outbreaks. The continued vigilance of our entire Tartan community will be needed to continue on this positive path, and we are deploying a variety of strategies to help them maintain important habits.
READ PRESIDENT JAHANIAN'S LETTER TO THE CMU AMBASSADORS AS WELL AS FEATURED ARTICLES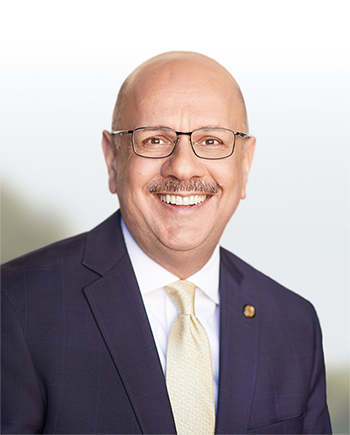 Previous Editions