September 29, 2021
News Briefs
CMU Alumni Hylenski and deRoy Win Tony Awards
Broadway is back, and so are The Tony Awards. During a live ceremony at the Winter Garden Theatre in New York City September 26, the American Theatre Wing's 74th Annual Tony Awards honored performances and productions from 2019-2020.
Carnegie Mellon University School of Drama alumni Peter Hylenski (pictured above) and Jamie deRoy had reason to celebrate at the awards, which streamed live on Paramount+. Hylenski, a 1997 graduate, won Best Sound Design of a Musical for "Moulin Rouge! The Musical." deRoy, Class of 1967, won as a producer for Best Play, "The Inheritance."
Immediately following the awards, Leslie Odom, Jr., who graduated from Carnegie Mellon in 2003, hosted "The Tony Awards Present: Broadway's Back!" — a live concert celebrating the return of Broadway — on the CBS Network. Odom won a 2016 Tony Award for Best Actor in a Musical for his performance as Aaron Burr in "Hamilton." He also won a Grammy as a principal soloist on the original cast recording.
"We congratulate our CMU Tony nominees and winners, and all the artists nominated, and we applaud Leslie Odom, Jr., on a wonderful job hosting 'Broadway's Back,'" said Anne Mundell, interim head of the CMU School of Drama. "Additional kudos to the American Theatre Wing and The Broadway League for their leadership and perseverance during such extraordinary times for the performing arts community."
Learn more about CMU and the Tony Awards.
Queering the Way for National Coming Out Day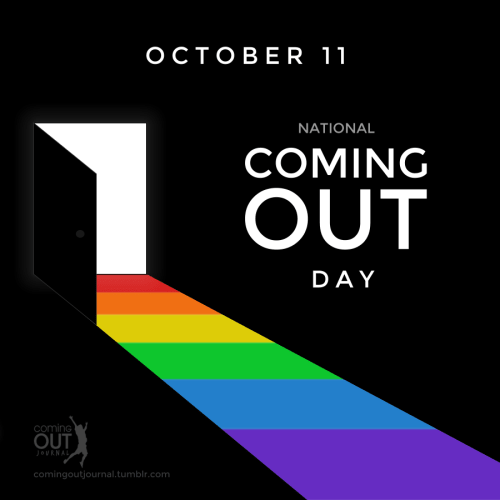 Vice Provost for Diversity, Equity and Inclusion and Chief Diversity Officer Wanda Heading-Grant will host a virtual panel discussion that explores topics and issues connected to LGBTQ+ identities, ranging from inclusive facilities, to allyship and accompliceship, to being your most authentic self. 
The panel will be held from 5-6:15 p.m., Wednesday, October 6.
Moderated by Mark D'Angelo, CMU's learning and development consultant and trainer for diversity, equity and inclusion, five esteemed panelists will share their experiences and expertise and will answer questions from the CMU community. The panelists are:
Angela Batista, c

oach, author, speaker, diversity strategist, senior advisor and consultant;

Ebenezer Concepción, assistant professor of Black Studies, Cleveland State University;
Kate Jerman, director of the University of Vermont Prism Center;
khristian kemp-delisser, director of multicultural affairs at the University of Bridgeport; and
LD Ortis, director of student programs and engagement at CMU's Center for Student Diversity and Inclusion.
Find out more about the panelists and join the discussion.
In addition to the panel, Staff Council is hosting a virtual collage, in which people can contribute images or words of reflection. To contribute to the collage, complete and submit this Google Form.
Former Faculty Member, Turing Prize Winner Will Receive CMU's Dickson Prize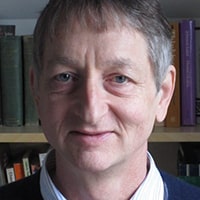 Geoffrey Hinton has been selected as the 2021 winner of the Dickson Prize in Science, which is awarded annually to the person who has been judged by the university to have made the most progress in the scientific field in the United States for the year in question. At Carnegie Mellon, the field of science is interpreted to include the natural sciences, engineering, computer science or mathematics. The first Dickson Prize in Science was awarded in 1970.
Hinton is a former CMU faculty member and a co-winner of the 2018 ACM Turing Prize, an honor that is often described as the "Nobel Prize for Computer Science." Over the past four decades, his pioneering research in neural networks has helped us understand how machines can learn from experience. His work contributed to technology that has enabled many recent successes in artificial intelligence, including speech recognition, language translation and computer vision, among others.
As part of the University Lecture Series, Hinton will receive his award and present the annual Dickson Prize in Science lecture this coming spring.
La Prima Espresso Opens Second Location on Campus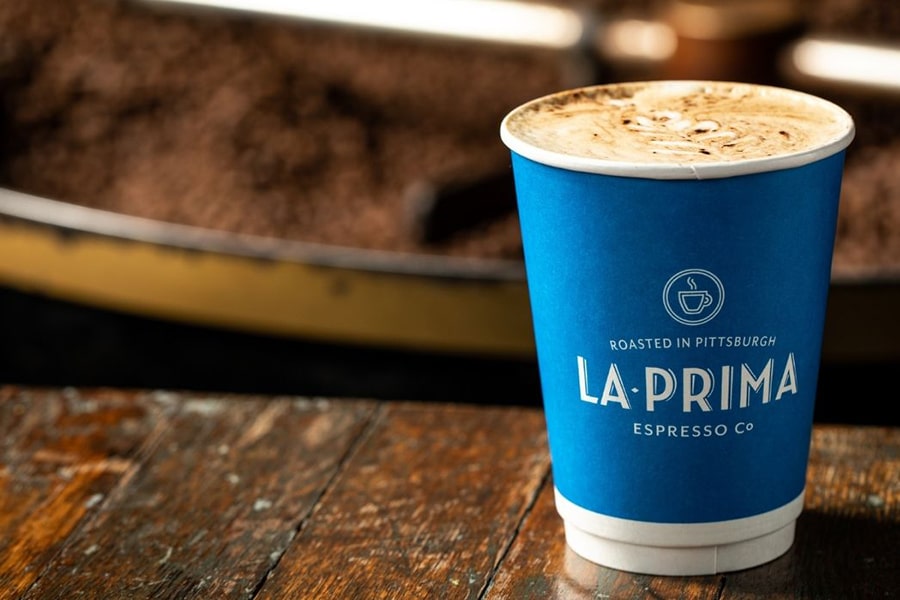 La Prima Espresso, a staple of CMU dining for 30 years in Wean Hall, has opened a second location on campus in the Rohr Café on the third floor of the Gates-Hillman Center. Founded in 1988, La Prima Espresso Co. is Pittsburgh's only certified organic coffee roaster.
La Prima serves exceptional Italian-style coffee and espresso. Patrons also can enjoy its signature fair-trade, organic blend, iced coffee on tap, nitro coffee, and a frothy and bubbly cold-brew, paired with a variety of baked goods, grab-and-go sandwiches, salads, and sides sourced from La Prima's local vendor partnerships — Mediterra Bakehouse, Common Plea Catering and Community Kitchen.
"Dining Services is committed to elevating the campus dining experience and partnering with local businesses in the Pittsburgh region," said Joe Beaman, CMU's director of Dining Services. "We are thrilled to have a second La Prima Espresso on campus, a partner who consistently delivers extraordinary quality and customer service while meeting the ever-changing needs of the CMU community."
Find out more about La Prima Espresso in the Rohr Café.
Team Explorer Places 4th in DARPA Subterranean Challenge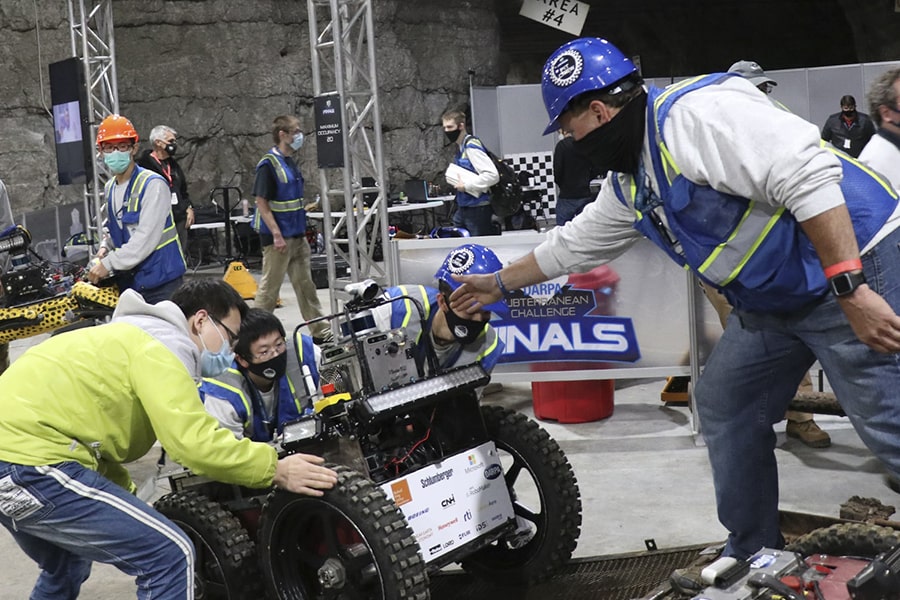 Team Explorer and its fleet of robots lived up to its name during the final round of the Defense Advanced Research Projects Agency Subterranean (SubT) Challenge, mapping nearly the entire course and exploring more of the course than any other team.
The team, made up of students, faculty and staff from Carnegie Mellon and Oregon State University, placed fourth in the final round of the challenge with 17 points.
"I'm proud of this team. This was hard, and we really rose to the challenge," said Matt Travers, a systems scientist at CMU's Robotics Institute in the School of Computer Science.
The challenge started three years ago. The team still uses the first robot it built; a 400-pound beast of a ground robot on wheels named R1. Through the years, Team Explorer has added two more ground robots, R2 and R3, a legged Spot robot made by Boston Dynamics, and seven drones — four smaller ones capable of launching off the back of R1 and R2 and three larger ones built with Canary Aerospace, a startup company that CMU spun off during the competition.
In the SubT Challenge robots autonomously mapped underground environments and looked for objects, such as backpacks, emergency equipment, hazards and even simulated human survivors. As robots found objects, they reported their locations back to the team, which then submitted it to DARPA. Identifying an object in its correct location scored a point.
Find out more about Team Explorer.
MPM to Host Series of Information Sessions for CMU Employees
Heinz College's Master of Public Management (MPM) program will host a series of virtual information sessions on Zoom for CMU staff members from 12 – 1 p.m., October 12, 19 and 26. A popular course of study for CMU staff, the MPM imparts management skills and policy understanding, forging leaders of the future with the same Heinz College formula used in its full-time programs: Technology + Analytics + Leadership Practice = Career Impact.
The part-time curriculum is flexible and accessible to busy professionals, allowing you to earn your master's degree in the evening in as little as two years. The on-campus program allows you to enjoy the vibrancy of learning with seasoned professionals from CMU and Pittsburgh's major sectors, and to build diverse networks.
Is MPM the right fit for you? Join the relaxed information sessions to learn more about the program curriculum, admissions process and more. RSVP.
Parking to Offer CMU Community Discount Hourly Rates in East Campus Garage
Discount hourly rate cards for the East Campus Garage (ECG) will be available to CMU students, faculty, staff and affiliates for $10 beginning October 1. The cards, which can be purchased at Parking & Transportation Services, will be good for one year and will offset the upcoming hourly rate increase in the ECG.
Effective, October 1, the retail hourly rates in the ECG are increasing by $3 to better align with current market prices. Students, faculty, staff and affiliates swiping the discount card at the pay station, will receive a $3 savings each time they use the card.
Hourly rates in the garage have been the same since 2019, and despite the pending increase, ECG rates will continue to be competitive with parking garages in Oakland. 
Learn more about the discount card and hourly rates on the Parking & Transportation Services website.
Questions? Send email to parking@andrew.cmu.edu.
It's Time for Your Flu Shot
Once again, the university is encouraging students, faculty and staff to get a flu shot to support the health and well-being of the campus community.
Student vaccine appointments are now available at University Health Services throughout the fall semester. Students can make a flu shot appointment online by logging in to SIO and using the HealthConnect link to schedule. For students with the CMU student health insurance plan, the $25 cost of the flu vaccine is fully covered by Highmark. For students who waived the CMU student health insurance plan, the $25 cost of the flu vaccine will be charged to their student account. Most insurance companies will reimburse for this service, which students can seek using a downloadable copy of the receipt for a flu shot located in the HealthConnect portal under "Statements."
CMU is offering flu vaccinations at no cost for faculty and staff. The flu vaccination program is sponsored by the Office of Human Resources and administered by Giant Eagle Pharmacy. Faculty and staff can receive the flu vaccine at no charge at Giant Eagle Pharmacy locations in Pennsylvania, Ohio, West Virginia and Frederick, Maryland.
To obtain a flu shot, faculty and staff will need to present their Carnegie Mellon ID card at the Giant Eagle pharmacy. As an added incentive, employees who are vaccinated at a Giant Eagle pharmacy are eligible to receive $5 off their next visit to Giant Eagle. You must present your Giant Eagle Advantage Card at the clinic to receive the $5 credit. U.S. faculty and staff members based outside of the Pittsburgh area may request a voucher to receive a flu shot at a CVS pharmacy.
Visit the Flu Vaccination Program webpage for more information on the faculty/staff program.
Who's New at CMU?
Carnegie Mellon welcomes the following new staff members this week.
Jill Ramsey, Testing Center Proctor, Disability Resources;
Terry Creighan, INI Distributed Education Technician, Information Networking Institute;
Amy LaSota, Associate Director Admissions, Tepper Admissions;
Bernard Ntezimana, Finance Officer, Rwanda - ICT;
Danielle Jackson, Executive Assistant II, Vice Provost for Diversity, Equity and Inclusion;
Fulgence Muhirwa, Audiovisual Systems Engineer, Rwanda - ICT;
Garret Jones, HRT Solutions Architect, HR Operations;
Justin Deyo, Program Associate, Block Center, Heinz General & Administrative;
Katelyn Campbell, Communications and Social Media Specialist, NREC: National Robotics Engineering Center;
Mary Reagan, Assistant Coach, Women's Basketball, Campus Engagement;
Neha Choudhry, Executive Assistant, Student Services-Heinz-Australia;
Thomas Detlefsen, Research Assistant, Robotics Institute - Campus;
Mikayla Bisignani, Assistant Swim/Strength Coach, Campus Engagement;
Julie Ray, Adjunct Instructor: EE-027, A, Chief Information Officer (Heinz); and
Lalisha Hurt, Adjunct Instructor: EE-027, A, Chief Information Officer (Heinz).
Did You Know?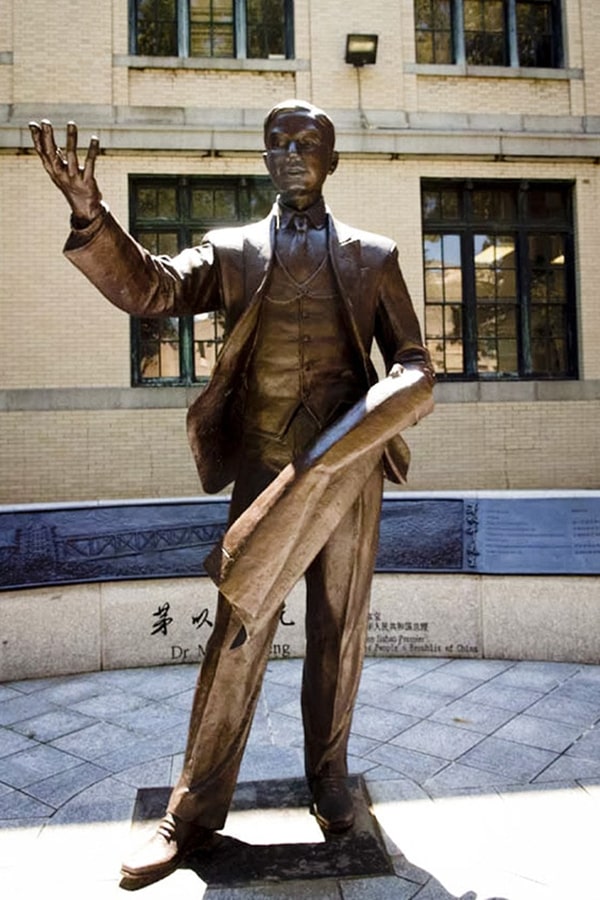 On the Mall side of Baker Hall near Porter Hall is the statue of Mao Yisheng, CMU's first doctoral graduate student. Yisheng designed two of China's most famous modern bridges, the Qiantang River Bridge and the Wuhan Yangtze River Bridge, and is regarded as the father of modern bridge engineering.
Yisheng was the first of his family to graduate from CMU, but not the last. One of his great-granddaughters also graduated from CMU. The statue was donated by the Broad Air Conditioning Company