CMU Begins Tartan Testing Shuttle Service
As part of the Tartan COVID-19 Asymptomatic Testing Program (Tartan Testing), CMU is providing free shuttle service to the Pittsburgh campus testing location from various off-campus locations in the area.
From the following stops, the shuttle service will transport faculty, staff and students with a CMU ID to the Cohon University Center (CUC) escort stop or the Morewood Gardens Turnaround stop (located across the street from the CUC) and then loop back to their starting location. 
Shuttle stops include:
6555 Penn Avenue (Blue door entrance next to dock doors)
Bakery Square (Across street from shuttle stop)
National Robotics Engineering Center (NREC) in Lawrenceville (main entrance)
300 S. Craig Street, near Mellon Institute (main entrance at escort stop sign)
Pittsburgh Technology Center (PTC) on Second Avenue
Mill 19 at Hazelwood Green (middle entrance on Lytle Street at the crosswalk)
Shuttles run Monday through Thursday from early morning to late afternoon. Each shuttle route takes approximately 45 minutes. The shuttles will seat a maximum of 11 people due to safety protocols. Riders must wear facial coverings and keep 6 feet apart.  
See the shuttle routes and times. 
CareLink – Find Help. Find a Job. All Within the CMU Community

Now more than ever, we need to come together as Tartans to connect and support one another. CareLink is a platform that allows talented members of our community to share their services with others in need of help.  
CareLink allows staff, faculty and students to post both requests for services and services they can provide. Users can search the site by service provider profiles and by job postings of those seeking services. In addition to the CMU community, CMU staff, faculty, and students can sponsor individuals — such as a sibling or a spouse — to allow them to use the site.
While many services may be offered through CareLink, like babysitting and dog-walking, virtual tutoring is a pressing need! Many CMU families are seeking support for their children as schools are in remote or hybrid instruction. As a CMU student, you are in a perfect position to meet this demand. You can share your time and talents, earn extra income, and work around your class schedule.
To offer your services as a virtual tutor, simply visit CareLink and create a profile. In your profile, you can add information about your availability, skills and experience. In your description, please indicate that you are able to provide virtual tutoring. 
CFA Celebrates February Themes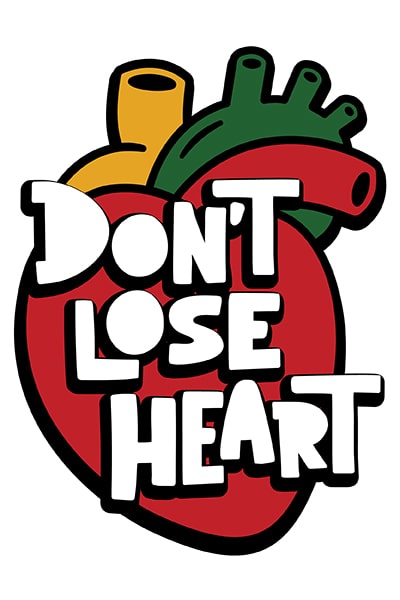 The College of Fine Arts invites the campus community to participate in "Don't Lose Heart: Celebrating Black History Month and American Heart Month" beginning Sunday, Feb. 14, and continuing with a week of special activities.
"Heart disease is the leading cause of death for people of most racial and ethnic groups in the United States, with Black women disproportionately affected," said Valeria Martinez, CFA's new assistant dean for diversity, equity and inclusion. "It's important for all of us to be part of this conversation and celebration. We all need to be aware of our health and wellness — which also includes our joy — and that's why we chose the activities for this weeklong event." 
Each day of the week offers a focal point that relates to the theme, beginning Sunday, Feb. 14, with a yoga session by Carnegie Mellon alumna Alecia Dawn, and ending on Saturday, Feb. 20, with a day devoted to "Bring Your Heart Joy." Every day also will feature a social media post that lets people share their thoughts with others on the subjects of self-love, Black History, Black lives, heart disease, healthy living and more. 
A full list of events and how to access them will be available at cfa.cmu.edu/dei by Friday, Feb. 12.
Sloan Foundation Provides Funding for Robot Archive
The Alfred P. Sloan Foundation has awarded $150,000 to the Carnegie Mellon University Libraries to fund the research into the creation of the Robot Archive, a multiphase, multiyear program to create the pre-eminent archive dedicated to the preservation and curation of the history of robotics.

In partnership with CMU's School of Computer Science, cross-campus partners, and a multidisciplinary team of archivists and information professionals, the Libraries will investigate the research ecosystem of robotics and create a model for preserving this complex, dynamic field of scientific inquiry.
"With the support of the Sloan Foundation, we have an exciting opportunity to establish a new model for archiving multimodal technology collections that will have applications for other fields of science," said Keith Webster, dean of Libraries and director of Emerging and Integrative Media Initiatives. "The potential impact is incalculable."
The program acquired its first collection in December with an effort to retrieve more than 20 robotic artifacts, prototypes and parts — and an array of commercial robots, toys and robot kitsch — from the collection of robotics professor Chris Atkeson in CMU's Newell-Simon Hall.  Atkeson's collection includes the Home Exploring Robotic Butler (HERB), best known for the Oreo commercial in which it separated Oreo cookies. Learn more about the Robot Archive.


HERB stars in an Oreo commercial.

CMU Recognized as Breastfeeding-Friendly Employer
Carnegie Mellon's lactation support program has been recognized by the Pennsylvania Breastfeeding Coalition with a Breastfeeding-Friendly Employer certificate. The award distinguishes CMU as a leader in Pennsylvania, joining a growing number of businesses, schools and universities providing employee lactation support.
At the virtual award presentation, Family Care Advisory Committee co-chairs Michelle Piekutowski, associate vice president and chief human resources officer, and Mary Jo Dively, vice president and general counsel, discussed the family-friendly philosophy at CMU and the development of the program to support breastfeeding families.
The Office of Human Resources (OHR) manages 11 lactation rooms in buildings across the Pittsburgh campus and promotes the flexible use of space, partnering with Facilities Management and Campus Services as needed to accommodate breastfeeding individuals. Employees, students and visitors (with CMU sponsor) can use OHR's Lactation Room Request for Access Form to gain swipe-card access to lactation rooms, which can be easily located using the university's interactive map.
In 2019, OHR implemented the Lactation Support Policy [pdf] to "promote a family-friendly work and student environment and provide a supportive and flexible environment for employees and students as they transition back to work or their studies after the birth of a child." The policy outlines the provisions for reasonable break time and access to clean, private space for expressing milk. Employees and student workers are encouraged to communicate with supervisors before delivery to ensure their needs are met with reasonable accommodations.  
The university's lactation support program is one of several programs that help CMU faculty, staff and students balance their priorities of family, work and education in a supportive setting. CMU also provides the Care@Work Program, which offers family care benefits to employees and graduate students. Family Care for COVID-19 provides temporary child care services and concierge assistance to families of employees and graduate students impacted by changes to child care or schooling. And all campus members — and sponsored individuals, such as spouses or siblings — can access CareLink, a platform that allows the CMU community to share services with others on campus in need of help.
Become a Better Communicator; Learn About the Master's Degree in Professional Writing
The English Department's master's degree in professional writing has been a popular choice for many CMU staff seeking to become more effective communicators. Join the department for an information session about the Master in Professional Writing (MAPW) on Wednesday, February 24 at 4:30 p.m. ET, to learn about pursuing this degree as a CMU employee.
The MAPW teaches professional students to create and execute verbal and visual information strategies — for print, online, social media and multimedia — and develops their skills for careers as writers, communication specialists and information designers. The next application deadline is Wednesday, March 31 and the final application deadline is Wednesday, June 30. The Department of English will be waiving the GRE requirement for applications submitted for fall 2021, fall 2022 and fall 2023. RSVP here to receive the zoom invitation.  
Find out more about the MAPW program in English.
Who's New at CMU?
Carnegie Mellon welcomes the following new staff members this week.
Autumn Riddle, Executive Assistant to the Dean, CIT Deans Office;
Valeria Martinez, Assistant Dean, Diversity, Equity and Inclusion, CFA Deans Office; and
Alaine Allen, Associate Dean for Diversity, Equity, and Inclusion - College of Engineering, CIT Deans Office.
Did You Know?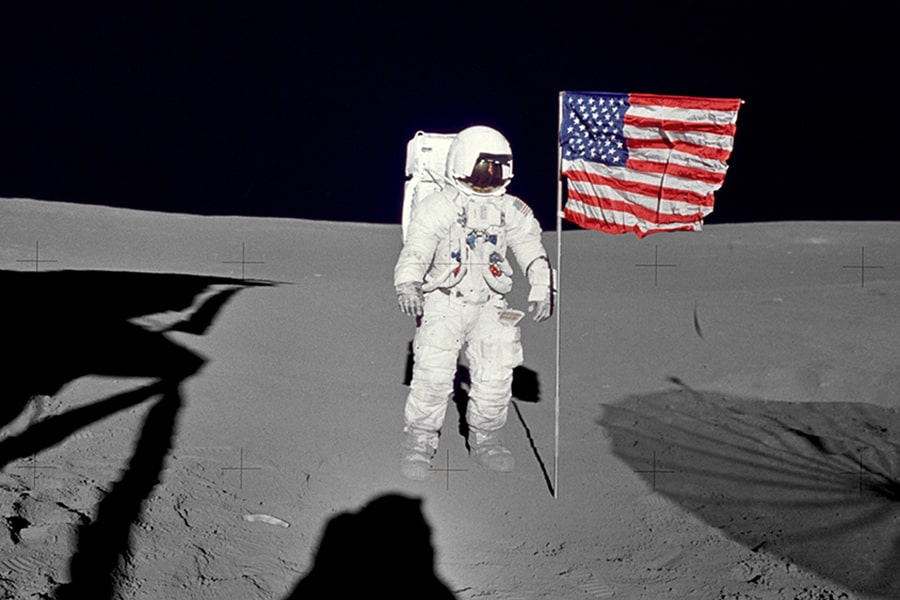 Fifty years ago alumnus Edgar Mitchell and the rest of the Apollo 14 crew landed on the Moon. On that day, Feb. 5, 1971, he became the sixth person to walk on the Moon and is one of only 12 people ever to do so.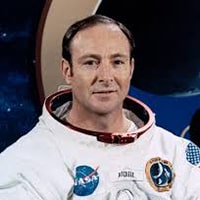 After graduating from Carnegie Tech in 1952 with a degree in industrial administration, Mitchell joined the Navy. He earned a second bachelor's degree in aeronautics from the Navel Postgraduate School and went on to earn a Ph.D. in aeronautics and astronautics from MIT in 1964. He joined the astronaut corps in 1966 and the Apollo 14 mission was his only space flight.
It was simply "the highlight of an explorer's career — to go where humans had never been," he recalled during a visit to campus for Homecoming in 2003. "I would like to have had a lot more time gawking and looking at this new world."
Mitchell died in 2016 in West Palm Beach, Florida. He was 85.
Read his obituary in The New York Times.