December 15, 2021
News Briefs
Billy Porter's Film in Pittsburgh Features CMU Alumni, Faculty and Students
Alumnus Billy Porter's directorial film debut, tentatively titled "Anything's Possible," features a cast of several fellow CMU alumni and faculty, most notably Renee Elise Goldsberry, Nic Cory and Tomé Cousin. 
Goldsberry is a 1993 graduate who currently stars in Peacock's "Girls5eva" and won a 2016 Tony Award for her role as Angelica Schuyler in "Hamilton." Cory, the film's associate producer, graduated from the School of Drama in 2009. They both spoke of their admiration for Porter's work ethic and dedication to his craft to overcome obstacles on his way to stardom. 
"This is a light for me," Goldsberry said, gesturing toward Porter. "For so many years, so many of us knew his talents, knew his greatness, and we watched his work go unappreciated."
"He has taught me grace," Cory said of Porter. "He had his hand many times on the doorknob of bitterness, but he never opened it. Someone weaker than he would have opened that door."
Actor Vanita Harbour, a 1990 drama alumna, also appears in the film, as do several current students. Cousin, a faculty member in the School of Drama, oversaw the film's choreography.
"This is my family, and they just happened to be right for their roles," Porter said. "I mean, if you ain't right for the part, you ain't right for the part," he said with a chuckle.
Learn more about Porter and the film.
Bruchez and Pileggi Named to National Academy of Inventors
Carnegie Mellon faculty Marcel Bruchez and Larry Pileggi have been elected as Fellows of the National Academy of Inventors (NAI).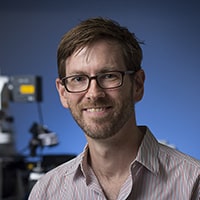 Bruchez, a professor in the departments of Biological Sciences and Chemistry and director of CMU's Molecular Biosensor and Imaging Center, is well-known for inventing a suite of nanotechnology tools that allow for the dynamic imaging of living cells at the molecular level. The tools he developed have allowed researchers worldwide to investigate how cells and proteins change and interact in vivo and in real time. He is currently founder and chief technology officer of Sharp Therapeutics (formerly Sharp Edge Labs), which provides technologies for the discovery of small molecules that can restore activity of disease-mutant proteins and can be used to develop new treatments for genetic disease. He holds 34 U.S. patents and has three U.S. patents pending.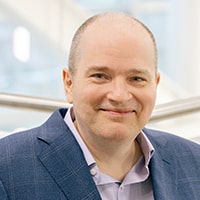 Pileggi, who received his Ph.D. in electrical and computer engineering from CMU in 1989, is the Tanoto Professor of Electrical and Computer Engineering. His research interests include all aspects of modeling, design and design methodologies for integrated systems, and modeling, simulation and optimization of electrical power systems. He has consulted for various semiconductor and EDA companies, and was a co-founder of Fabbrix, Extreme DA and Pearl Street Technologies. Pileggi, who has earned numerous awards, has published over 400 conference and journal papers and holds 40 U.S. patents.
Learn more about Bruchez, Pileggi and the National Academy of Inventors.
Heinz College Presents "Consequential Policymaking"
The Heinz College podcast Consequential recently launched its fourth season titled "Consequential Policymaking," which focuses on the impact of proposed investments in critical areas including public transportation, energy infrastructure and the care economy, as well as the role of technology in shaping our future and what we must learn from the past.
The first two episodes, "Intro to Infrastructure" and "The World's Largest Machine," provide a look at the state of America's infrastructure along with proposed legislative reforms and essential investments, as well as a discussion of energy infrastructure and how to future-proof the electrical grid.
Consequential is available on various podcasting platforms. 
Moderna Launches AI Academy in Partnership with CMU
Moderna, Inc., (Nasdaq: MRNA) a biotechnology company pioneering messenger RNA (mRNA) therapeutics and vaccines, has announced the launch of its Artificial Intelligence (AI) Academy, an innovative initiative that will bring to life an immersive learning experience for Moderna employees, in partnership with CMU.
The AI Academy is intended to educate and empower employees at all levels to identify and integrate AI and machine learning solutions into every Moderna system and process to bring mRNA medicines to patients.
CMU's Department of Statistics & Data Science and the Tepper School of Business are collaborating with professors across the university to design and deliver Moderna's AI Academy. This unique program will deliver a tailored curriculum structured for working professionals focused on topics including data quality and data visualization, statistical thinking and models, machine learning algorithms and AI ethics. The breadth and depth of content will help all employees think strategically about how to leverage AI in their specific job functions.
The AI Academy will connect Moderna staff directly with CMU's faculty both in person and online using the Integrated Statistics Learning Environment, an interactive educational platform developed at the university. U.S. News & World Report ranks CMU as the top university for graduate education in AI, as well as computer science.
Learn more about the partnership.
Libraries Podcast Explores "Wild West of Computing" at CMU
The Carnegie Mellon University Libraries has announced the second season of "Cut Pathways," a podcast developed by CMU's Oral History Program. This season dives into the influential history of computer science at CMU.
The six-episode series, titled "The Wild West of Computing," is hosted by Oral History Program Director Katherine Barbera and Oral History Production Assistant David Bernabo. They are joined by Visiting Assistant Professor of History Andrew Meade McGee and Curator of Special Collections Sam Lemley. Together, they bring listeners on a journey to explore how the culture surrounding computer science significantly altered the reputation of Carnegie Mellon from 1956 to 1987.
The season covers the early computers housed in the basement of the business school — then known as the Graduate School of Industrial Administration — the influence of government funding, a personnel crisis in the early 1970s, the emergence of robotics and software in the 1980s, and more. Two episodes are devoted to stories from author Pamela McCorduck and former DARPA director Clint Kelly.
Learn more about the podcast series.
Attention Ph.D. Candidates: Seeking Participants for Three Minute Thesis Competition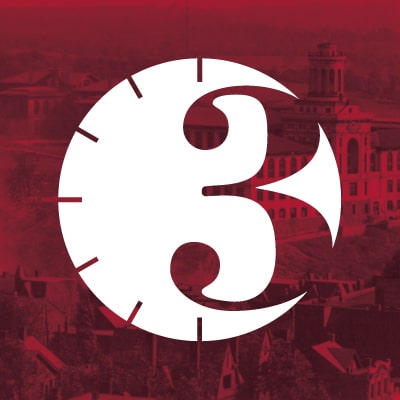 Think your Ph.D. students can discuss their thesis in plain language in under three minutes for a chance to win technology or research/travel grants?
The Three Minute Thesis (3MT®) Competition challenges CMU doctoral candidates to present a compelling oration on their thesis and its significance in just three minutes, in language appropriate for a general audience. 3MT is not an exercise in trivializing or "dumbing-down" research, but requires students to consolidate their ideas and crystallize their research discoveries.
Any currently enrolled CMU Ph.D. student may sign up to compete. Register online. The registration deadline is February 14, 2022, 5 p.m. ET. Preliminary heats will be held February 21 – March 16, with the championship round being held the last week of March.
Heat winners will win their choice of either $1,000 toward research/travel needs or $1,000 credit to the University Computer store to be used at their discretion. Championship winners will receive $3,000, $2,000 and $1,000 in research/travel grants and a potential $500 research/travel grant for the "People's Choice" and "Alumni's Choice" award.
Questions? Contact Andy Prisbylla, student engagement coordinator, at andyp@andrew.cmu.edu.
Tartan Testing is Moving to TCS Hall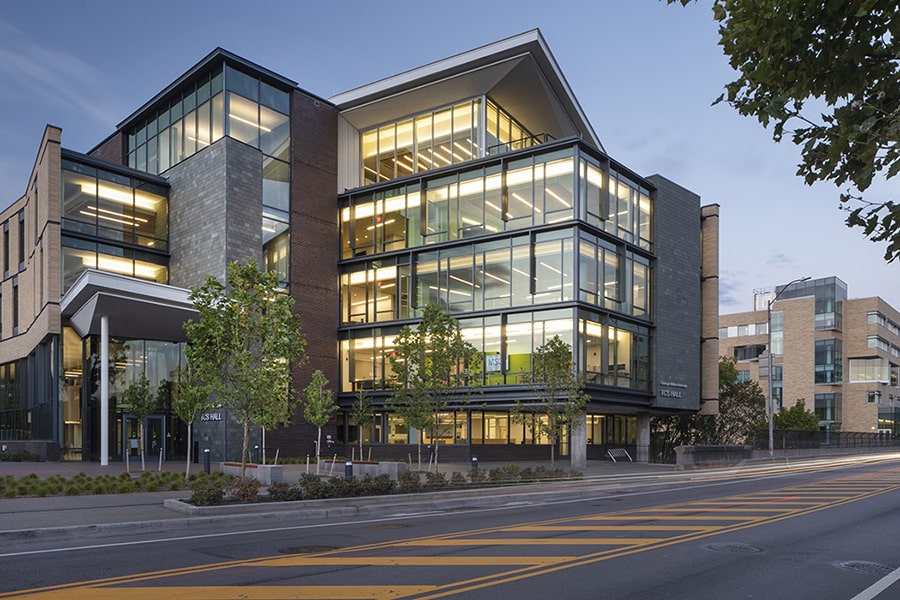 Tartan Testing will be located on the first floor of TCS Hall at 4665 Forbes Avenue.
The location for the university's asymptomatic COVID-19 testing program, also known as Tartan Testing, is moving. Starting January 3, 2022, Tartan Testing will be located on the first floor of TCS Hall at 4665 Forbes Avenue. Tartan Testing hours are:
Monday: 6 a.m. to 4 p.m.;
Tuesday: 8 a.m. to 4 p.m.;
Wednesday: 8 a.m. to 4 p.m.; and
Thursday: 8 a.m. to 4 p.m.
Tartan Testing appointments for the following week become available every Friday. When looking for weekly appointments, log in through HealthConnect and manually adjust the date at the top of the screen to see availability for that day. Appointments are available a week at a time.
For more information, visit the COVID-19 Updates website. If you have difficulty scheduling for Tartan Testing, contact drbc@andrew.cmu.edu.
Attention Students: The Tartan Ambassador Program Is Seeking Applicants
Are you a student who is looking for a spring on-campus job? If the idea of getting paid to talk about your CMU student experience interests you, you may want to consider applying to become a Tartan Ambassador.
University Communications & Marketing is looking to hire a diverse group of current undergraduate CMU students who represent different schools, programs, years and experiences at CMU. Each paid position will work in the Coulter Welcome Center to welcome, connect and engage visitors (primarily prospective and admitted undergraduate students) through written communication and events, including in-person and virtual tours and panels.
You can learn more information about the position on Handshake (Job ##5709853) and apply online if you are interested:  https://cmu.joinhandshake.com/jobs/5709853.
Nominate a Tartan for the 2022 Alumni Awards
Celebrate CMU success stories by nominating a Tartan for the 2022 Alumni Awards. You can nominate individuals who have reached extraordinary achievements in their careers, devoted their time and energy to Carnegie Mellon and created a legacy for this university. The deadline for nominations is January 9, 2022.
Award categories are:
Founders Medal for Outstanding Service and Exceptional Achievement;
Alumni Achievement Award;
Alumni Service Award; and
Outstanding Recent Alumni Award.
Watch the 2021 Alumni Awards and learn how each of the honorees is shaping a brighter future.

For more information on the awards and how to nominate a Tartan, please visit alumni.cmu.edu/awards or send email to alumni-awards@andrew.cmu.edu.
Alumni Board Seeks Nominations for New Members
The CMU Alumni Association Board is searching for exceptional, talented and dedicated alumni leaders to serve our community as board members. The Alumni Association Board represents the entire CMU community — diverse in backgrounds, colleges, majors, industry and geography. We need your help to identify the next generation of Alumni Association Board leaders.

You can help build a robust Alumni Association Board that is continuing this important work by submitting a nomination for a fellow graduate. You can find a frequently asked questions document for the AAB here. Submit your nominations by January 16, 2022.

If you have any questions, send email to alumni-board@andrew.cmu.edu
Who's New at CMU?
Carnegie Mellon welcomes the following new staff members this week.
Diane Orion, Project Coordinator, National Robotics Engineering Center Administration;
Elizabeth Meinert-Spyker, Research Associate I, Biomedical Engineering;
Yoko Sekino-Bove, Adjunct Instructor in Art, School of Art;
Andrew Zern, Robotics Engineer, National Robotics Engineering Center;
Sarah Ceurvorst, Youth Program Director, LEAP;
Karnik Ram, Research Associate I, Robotics Institute - Campus;
Jennifer Talbot, Assistant Director, Operations, International Education;
Geneva Lounder, Sourcing Specialist - Category Manager, Procurement Services; and
Kiley Eberhard, Administrative Coordinator, Electrical & Computer Engineering.