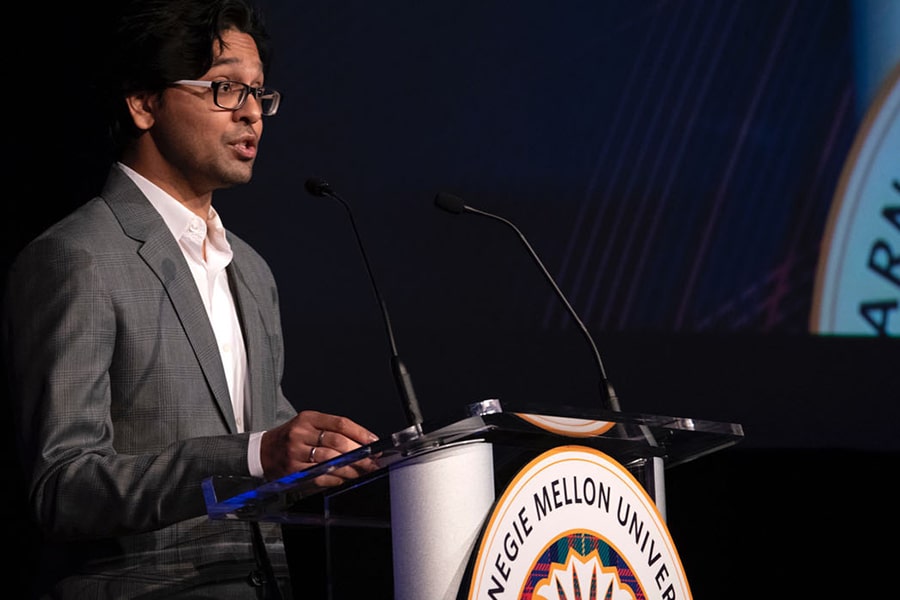 April 07, 2020
Grad Student Week Puts Spotlight on Adams, Aggarwal
In honor of Graduate and Professional Student Appreciation Week, Carnegie Mellon has named Alexis Adams and Surya Aggarwal as this year's Graduate Student Teaching and Graduate Student Service Award winners, respectively.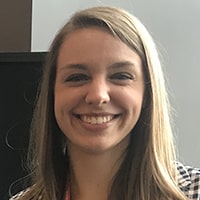 Adams, a Ph.D. candidate in Second Language Acquisition in the Department of Modern Languages, has taught courses in the English and Modern Language departments at the Pittsburgh campus, as well as in the Summer College Preview Program at Carnegie Mellon in Qatar. As an instructor and researcher, she values reflection and strives to create an inclusive learning environment for students. In particular, she focuses on creating learning opportunities during class discussions to support students' language and content skills.
Most recently, Adams collaborated with the Eberly Center to design a discussion method for international students in a first-year writing course and has used her research to facilitate workshops about discussion practices at university and national conferences. She was recently awarded the Dietrich College Graduate Student Teaching Award for her innovative project.
Adams also works as a senior graduate teaching fellow at the Eberly Center, where she supports other graduate student instructors through observations, workshops and consultations. In addition, she works as an assessment fellow on a team that is assessing the undergraduate Gen-Ed program in the Dietrich College.
Adams completed her master's degree in teaching and a bachelor's degree in linguistics and Hispanic Languages and Literature at the University of Pittsburgh. She plans on defending her dissertation this spring and hopes to continue to a career in teacher education.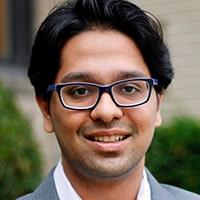 Aggarwal, a Ph.D. candidate in the Department of Biological Sciences, has served as president of CMU's Graduate Student Assembly, fostering efforts to benefit both graduate and undergraduate students. He fostered partnerships with university stakeholders to launch an on-campus legal consultation program and was involved with numerous other GSA initiatives including assessing the mentorship climate and providing childcare support for graduate students.
Prior to serving as president, Aggarwal was vice president for External Affairs for the GSA, taking on leadership roles at the national level as Chair of the Advocacy Board and as an International Student Concerns Advocate for the National Association of Graduate-Professional Students. While in that role, he co-led the national campaign to advocate against the provision of the federal tax bill that proposed to tax graduate student tuition waivers.
Aggarwal also has served on numerous university and departmental committees. He completed his master's degree from the University of Edinburgh in the United Kingdom and his bachelor's degree from Amity University in India.