March 29, 2019
CMU Celebrates Value of Graduate, Professional Students
Award winners to be recognized for teaching, service and three-minute thesis presentation
By Bruce Gerson bgerson(through)cmu.edu
The Cohon University Center's Rangos Ballroom will be transformed into an exhibition hall with more than 200 graduate students from across campus displaying their research and performance projects from 4-6 p.m., Thursday, April 4. 
"Innovation with Impact" is the signature event of Carnegie Mellon's annual Graduate and Professional Student Appreciation Week, which salutes the contributions and accomplishments of its graduate students in research, teaching and service to the university.
This year's projects on display cover a vast range of topics, from integrating earthen materials into mainstream construction, to additive manufacturing, to the effects of book design on children to a seven-screen video representing seven days at Lake Michigan.
The event concludes with a ceremony honoring this year's Graduate Student Teaching and Graduate Student Service Award winners, along with the champion of the Three-Minute Thesis Competition.
This year's graduate student winners are Casey Roark, Gilbert Resendez and Bhuwan Dhingra.
Casey Roark
Graduate Student Teaching Award Winner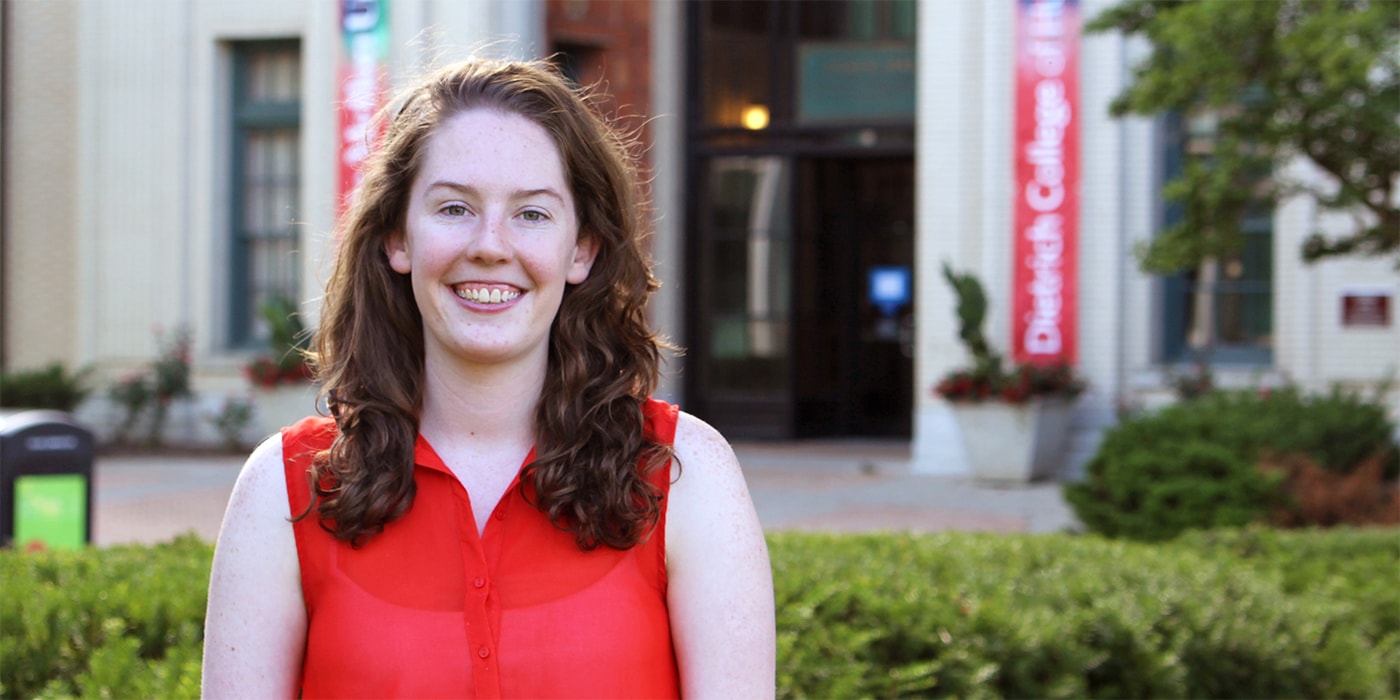 Casey Roark, a Ph.D. candidate in cognitive psychology, has been a teaching assistant for several courses in psychology, but her most important teaching contribution according to Professor Vicki Helgeson was as a co-instructor for Cognitive Research Methods with Professor Lori Holt last fall. 
Holt said Roark carried the bulk of the load, as she took the lead in writing course assignments, establishing how grades would be determined, organizing the timeline of assignments and grading, and making sure the class ran smoothly.
"Casey exhibited a deep thoughtfulness in course design that considered the timing and logistics and recognized where students would be in their learning," Holt said. "She was careful to articulate learning objectives and to create rubrics that would guide students in completing assignments. The end result is an innovative and detailed syllabus that I intend to follow in future semesters."
Holt called Roark's teaching "exemplary" — her ratings were "really fantastic" — and praised her rapport with students. 
"Her lectures were clear, well-organized and peppered with really relevant examples from literature," Holt said. "She provided students with extremely timely and thoughtful feedback about their work and put in the extra time to provide additional feedback to both students seeking to make their projects exceptional and to students struggling a bit."
Both Helgeson and Holt praised Roark for taking the initiative to develop her teaching skills by working closely with the Eberly Center's Future Faculty Program and attending seminars on effective teaching strategies.
"Teaching with Casey was a delight," Holt said.
Roark, who also works in the Center for the Neural Basis of Cognition, conducts research examining what information people use during category learning and how training with different kinds of tasks can change the course of learning.  She is interested in understanding how prior experience affects how people approach new category learning problems, especially in the context of second language learning in adulthood.
Gilbert Resendez
Graduate Student Service Award Winner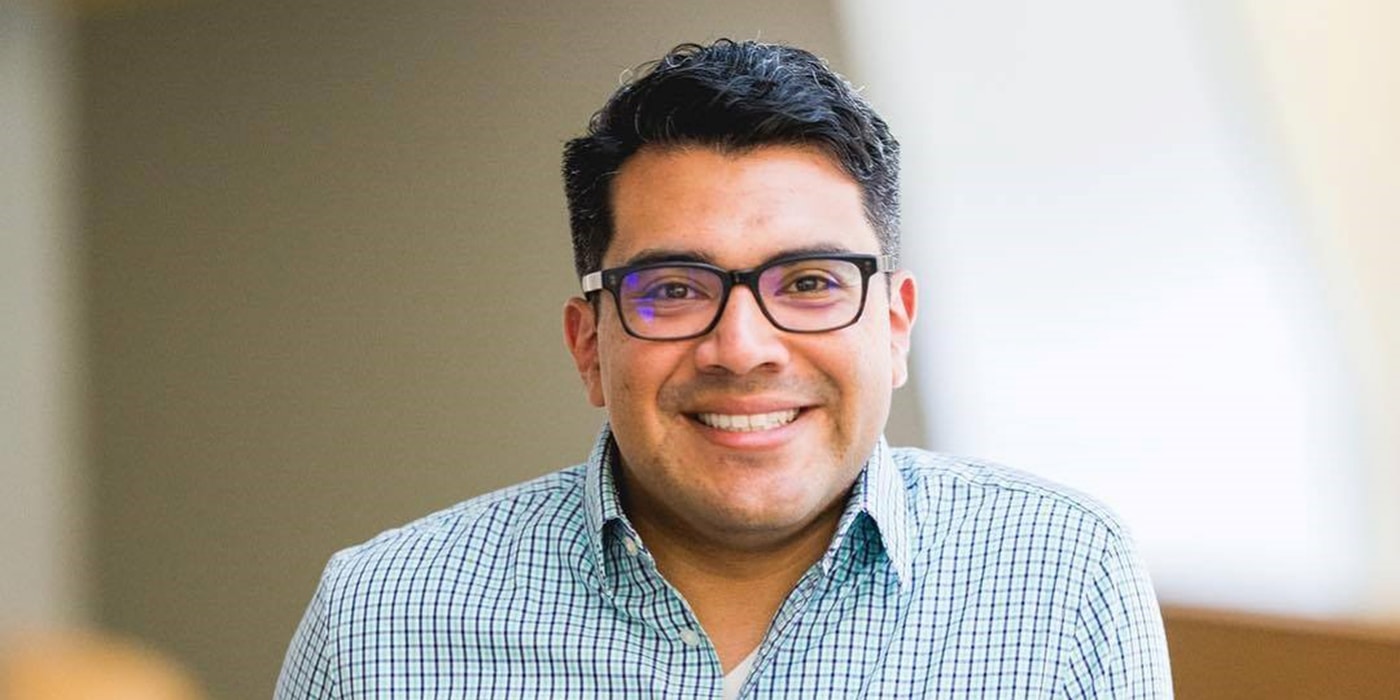 Gilbert Resendez said he began his master's degree in public policy and management at the Heinz College after seeing a need for policy to improve equity in entrepreneurship, economic development and access to technology. Since joining the CMU community, the Northern California native has been very active, tirelessly supporting diversity and inclusion on campus, in Pittsburgh and the United States. 
Resendez has worked with the Heinz College's Council for Diversity, Richness and Inclusion and its Diversity in Policy Mentors program to improve the representation of minority students at Heinz, and ultimately to create the next generation of policymakers. He led the college's chapter of the International City/County Managers Association, which works to introduce and integrate students to management professions in local government. He also has represented CMU at various Congressional Hispanic Caucus Institute summits, and interned with the U.S. Department of Commerce at the National Telecommunications and Information Administration, researching and developing policy around digital inclusion and broadband access.
"Gilbert has served the mission of the Heinz College and the graduate school at large by helping to build a more diverse Heinz College," said fellow student Cheryl Rozinski. "Through his leadership as both a mentor and coordinator, Heinz has seen not only a more diverse pool of applicants but an even richer community of matriculating students. He is seen as a champion for diversity and inclusion." 
Resendez also has served as a teaching assistant and has been a Highland Ambassador for the Alumni Association.
"Gilbert embodies the spirit of this service award through his passion and commitment to CMU," said Alumni Relations Director Tim Leonard. "As a Highland Ambassador, he volunteers his time to support the mission and vision of the Alumni Association in order to build a better, more inclusive CMU community.
"Working events, engaging alumni, liaising with his peers, Gilbert strives to ensure a better CMU experience for all. His warm personality and heartfelt smile are comforting to our alumni, and his thoughtful approach to life is genuine and appreciated by our staff in the Alumni Association," Leonard said.
Bhuwan Dhingra
Three-Minute Thesis Champion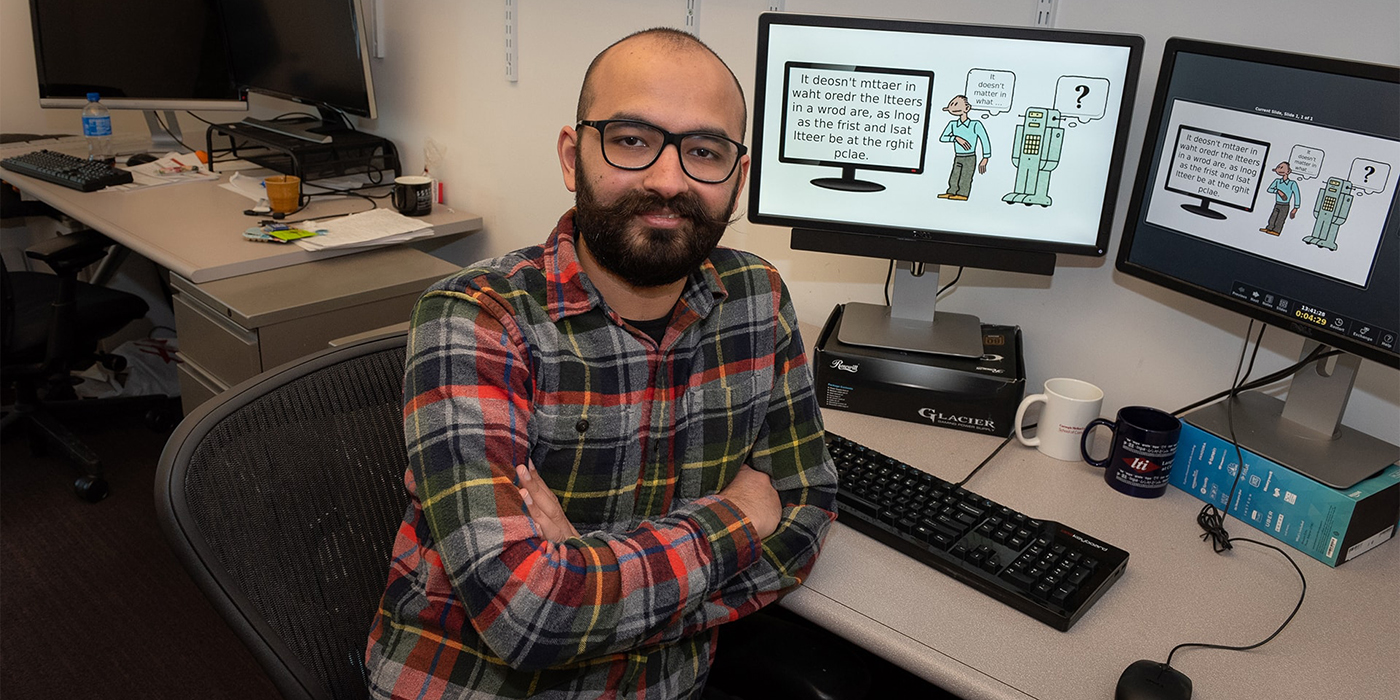 Less is more for Bhuwan Dhingra, who placed first among eight finalists in this year's Three Minute Thesis Competition, which challenges Ph.D. candidates to present their research to a general audience in three minutes or less.  
The event, in its sixth year at Carnegie Mellon, started at the University of Queensland in 2008 and has been adopted by hundreds of institutions. University Libraries Dean Keith Webster brought the competition to CMU.
Dhingra, a Ph.D. candidate in the School of Computer Science's Language Technologies Institute, is working on building artificial intelligence models that can read and understand natural language text.
With a stripped-down presentation that only made use of a single slide, Dhingra and the other presenters focused on connecting with the audience – with either an interactive element or humor – and presenting a basic summary of their work.  Bhingra wanted the audience in McConomy Auditorium to appreciate how complicated human languages are, and how remarkable it is for humans to be able to read them.
"As researchers we get lost in the details but it's good to step back and take a look at the bigger picture of how our work fits in the world," Dhingra said. "Explaining to a lay audience can bring us back to the fundamental issues our research is trying to achieve and this competition helps us do that."
Find out more about this year's competition.

(Bhuwan Dhingra contributed by Shannon Riffe)