March 20, 2019
Doctoral Students To Compete for 3MT Championship
Eight doctoral students, each of whom have won a preliminary round of competition, will explain years of research to a non-expert audience in under three minutes during the finals of Carnegie Mellon University's Three Minute Thesis (3MT). The championship round begins at 4:30 p.m., Tuesday, March 26 in the College of Fine Arts' Kresge Theatre.
The event, in its sixth year at Carnegie Mellon, started at the University of Queensland in 2008 and has been adopted by hundreds of institutions. University Libraries Dean Keith Webster, who brought the competition to CMU, will serve as host of Tuesday's finals.
Sahil Rastogi, a doctoral student in the College of Engineering, will compete in the Championship for the second year in a row. Last year, he won the Alumni Award, which is determined by online votes on the Alumni Association Facebook page.
His research involves the development of nano-bioelectronics platforms to investigate the electrical activity of brain and heart tissues. These platforms are crucial for understanding brain function in healthy as well as diseased states.
"An important message I want to convey to the general audience is that we are not very far from the time when we will be able to cure the devastating cardiac and neurological diseases that have been the biggest challenges for the human kind," Rastogi said. "Researchers, including our lab, are doing their best to develop technologies that will help address these challenges."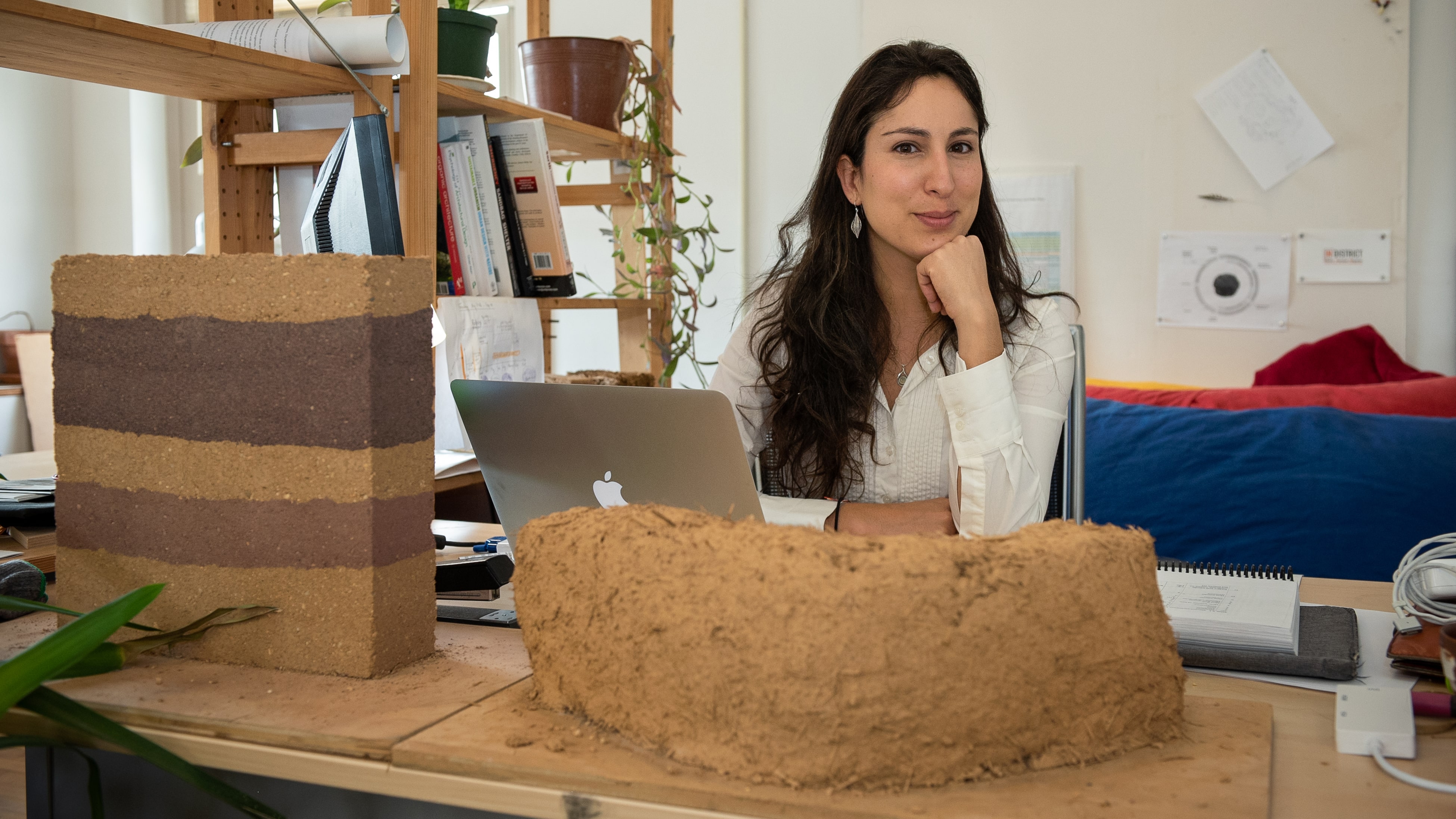 Lola Ben-Alon studies building materials.
 While Rastogi has prepared for the championship by rehearsing his presentation with colleagues and friends outside the Biomedical Engineering field, Lola Ben Alon, a doctoral student from the College of Fine Arts, has made use of the services of the Global Communication Center (GCC) to rehearse for her first time in the Championship. The GCC, whose associate director is 2016 3MT Second Place Award Winner Juliann Reineke, offered several workshops on slide design and messaging for potential 3MT competitors.
Lola Ben-Alon's research deals with the challenges of using earthen building materials, which offer sustainable alternatives to conventional materials used in construction. The environmental and policy measures she is working on are intended to help policymakers include earthen materials in mainstream construction projects, resulting in broader adoption development of a healthy, low impact, built environment.
"I want people to be curious in regard to alternative, more sustainable, materials and methods our built environment can be comprised from." Alon said. "I love my field of research and enjoy every single day of my doctoral degree. In this sense, I hope my enthusiasm will inspire other graduate students to pursue research in the direction that excites them most."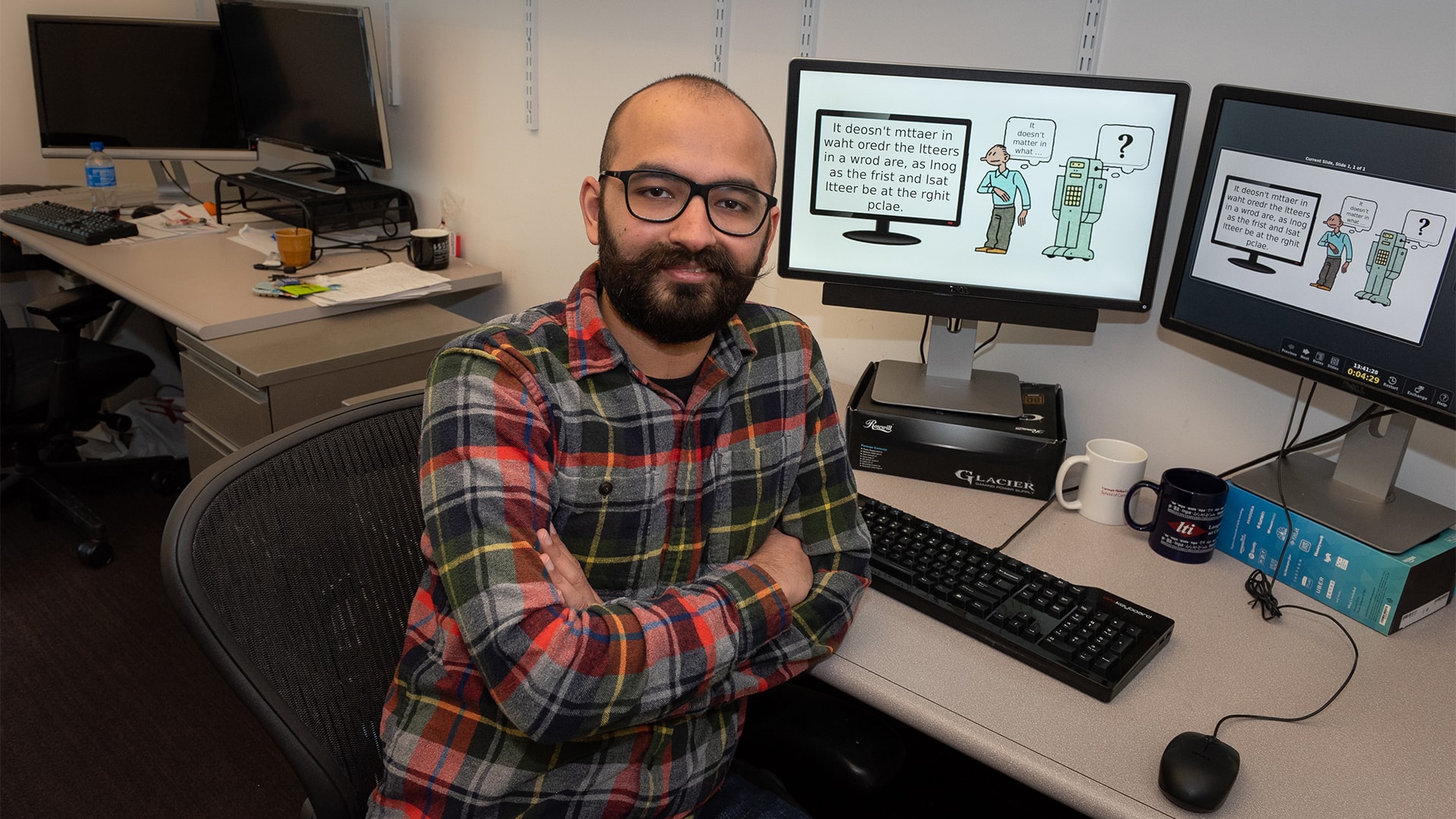 Bhuwan Dhingra is working on building artificial intelligence models that can read and understand natural language text.
Each of the competitors hopes the audience will come away with a greater understanding of their work. Bhuwan Dhingra, a doctoral student from the School of Computer Science, working on building artificial intelligence models that can read and understand natural language text, wants the audience to appreciate how complicated human languages are, and how remarkable humans' ability to read them is.
Like Alon and Rastogi, Dhingra has cast a wide net when looking for an audience for his rehearsals.
"Practice, practice and practice. I will try to practice in front of as many different people as possible," Dhingra said. "Technical, non-technical, my mom, everyone!"
The Three Minute Thesis Championship is open to the public. A panel of judges, including last year's second place winner, Navid Kazem, will select the first-, second- and third-place winners. Audience members will vote for the People's Choice Award.
Alumni can watch the competition on the Carnegie Mellon Alumni Association Facebook page, where they can participate in the voting to select the Alumni Award winner.