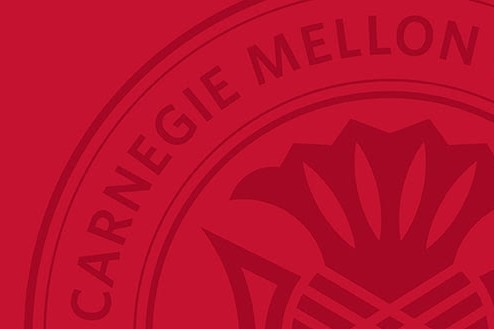 January 20, 2023
A Message from Provost Jim Garrett: Welcome to a New Year
Dear Members of the Carnegie Mellon University Community:
Welcome to a new year and a new semester here at Carnegie Mellon. I hope you had an enjoyable and restful winter break and holiday season. I extend my gratitude to our essential personnel who kept our critical operations and services running over the break, especially those who responded to the impacts of Winter Storm Elliott. As we look to the year ahead, I want to take a moment to acknowledge our collective accomplishments in 2022.
As is tradition, we came together to support our neighbors in need through the 
Staff Council Food Drive
. This year, we raised over $104,000 in cash and non-perishable donations to help eradicate hunger and share food resources in our own backyard. I am grateful to everyone who contributed to this year's drive and to Carole Panno, who has graciously chaired this event for many years, shepherding its continued success.
Also in 2022, we hosted 
renowned journalist Jamelle Bouie
 as our community uplifted Juneteenth and its historical significance, received the 
number 22 rank among national universities
, and 
welcomed President Joe Biden
 to our advanced manufacturing research facilities at Mill 19. With the Mastercard Foundation, we 
announced a $275.7 million partnership
 that will significantly expand advanced engineering and technology education at Carnegie Mellon University in Africa. We continued to enhance the teaching and learning experience, implementing our first-ever fall break to allow for mid-semester rest and respite, 
expanding holistic doctoral student support
, and hosting the 
sixth annual Teaching and Learning Summit
 for our world-class educators. Of course, this list only begins to cover our impressive achievements. I hope you will visit the university's 
Year in Review
 page to read more about our successes throughout 2022.
It is a particularly exciting time to be back on campus. As 
President Jahanian shared in November
, we have returned to a mostly in-person posture across the university. I am grateful that we are in a place to offer the experiences of a residential university that allow for true community and connection. It is a delight to welcome back familiar faces while continuing to support options for flexibility, many of which we adopted throughout the pandemic. In his 
community message on December 19
, COVID-19 Coordinator Stan Waddell shared our most up-to-date guidelines, including that as of January 4, CMU adopted the CDC guidelines for isolation periods for individuals who are positive for COVID. 
Tartan Testing
 will remain available throughout the 2022-23 academic year. The 
COVID-19 Updates site
 remains a comprehensive resource for questions you may have about testing, isolation or other COVID-related guidance.
There are many opportunities for us to gather throughout the spring semester. This month, we will host 
Majora Carter as Carnegie Mellon's 2023 Dr. Martin Luther King, Jr. Remembrance Celebration and Keynote Lecturer
. Later in the semester, our 
University Lecture Series
 offers a platform to hear from thought leaders and change-makers, including 2022 Dickson Prize in Science recipient Dr. Richard Aslin, Yale University Senior Research Scientist, Senior Lecturer and Clinical Professor at the Child Study Center. And before we know it, we will welcome warmer weather as we gather to celebrate our longstanding traditions of 
Spring Carnival
 and 
Commencement
. I also invite you to attend my 
open office hours
, which give me a chance to hear from students, faculty and staff on their thoughts, challenges and aspirations.
Whether you are a faculty, staff or student body member, I hope you continue to take advantage of the resources designed to help you succeed and thrive. Our 
Student Academic Success Center
 is here to support students on their educational journeys. The 
Eberly Center for Teaching Excellence & Educational Innovation
brings pedagogical and technological issues together to support faculty and graduate students in their roles as educators. And the Office of Human Resources continues to expand its programming and support for faculty and staff, including a growing offering of 
employee resource groups
. These tools are all at your disposal to make sure you have an exceptional experience at CMU.
Again, welcome to a new year. I wish each of you a successful and fulfilling semester.
Sincerely,
Jim Garrett
Provost and Chief Academic Officer