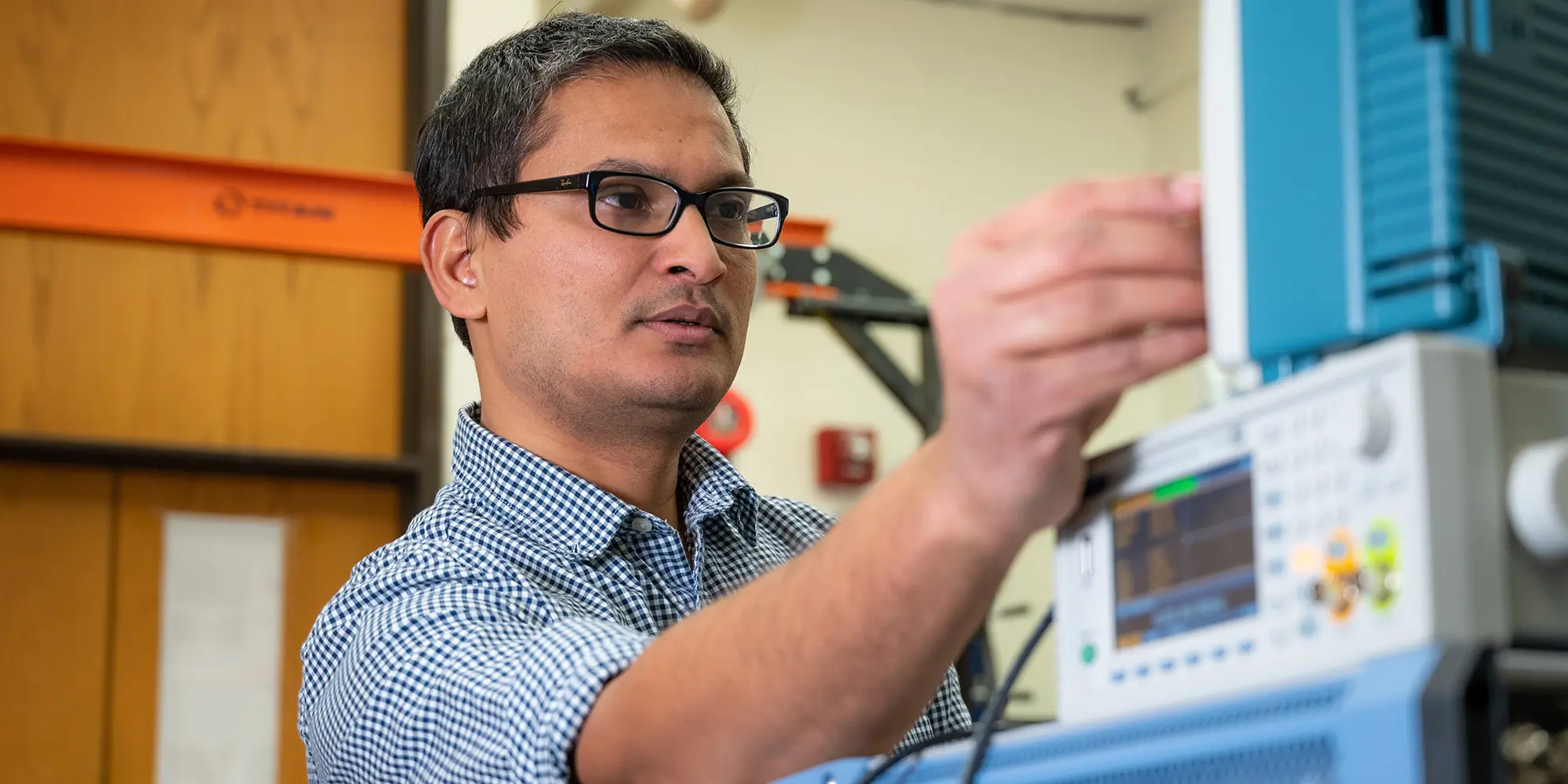 January 25, 2023
Kaufman Foundation Honors Singh with New Investigator Grant
Media Inquiries

Name

Jocelyn Duffy

Title

Mellon College of Science

Name

Kitty Julian

Title

The Pittsburgh Foundation
Simranjeet Singh, an assistant professor in Carnegie Mellon University's Department of Physics,(opens in new window)has received a New Investigator research grant from the Charles E. Kaufman Foundation(opens in new window) to support his research in quantum science. 
Singh's award is part of $2 million in grants(opens in new window) for innovative, interdisciplinary scientific research at Pennsylvania universities that were announced by the foundation Jan. 17.
 
New Investigator research grants empower scientists at the beginning of their careers to seek to make a mark in their fields and address core principles in biology, physics and chemistry or across the disciplinary boundaries of these fields. New Investigator research grants provide $150,000 over two years ($75,000 per year).
 
Singh's award will help to fund his work on "probing quantum spin liquid state (QSL), in van der Waals-based systems via spin flux and spin dynamics." There are dramatic examples of emergent phenomena in QSL that could have an important role in theories describing high-transition-temperature superconductors and may have applications in quantum information science. Quantum information science (QIS) is an emerging field with the potential to cause revolutionary advances in fields of science and engineering involving computation, communication, precision measurement and fundamental quantum science.
 
The fund was established in 2005 through a $43 million bequest from Charles E. Kaufman, who followed his long career as a chemical engineer as an entrepreneur and investor. Upon his death in 2010, he left his fortune to the foundation, of which $33 million was endowed to support fundamental scientific research in chemistry, biology and physics at Pennsylvania institutions. Including this year's grantmaking, the foundation has awarded 91 grants totaling $18.6 million since 2013.