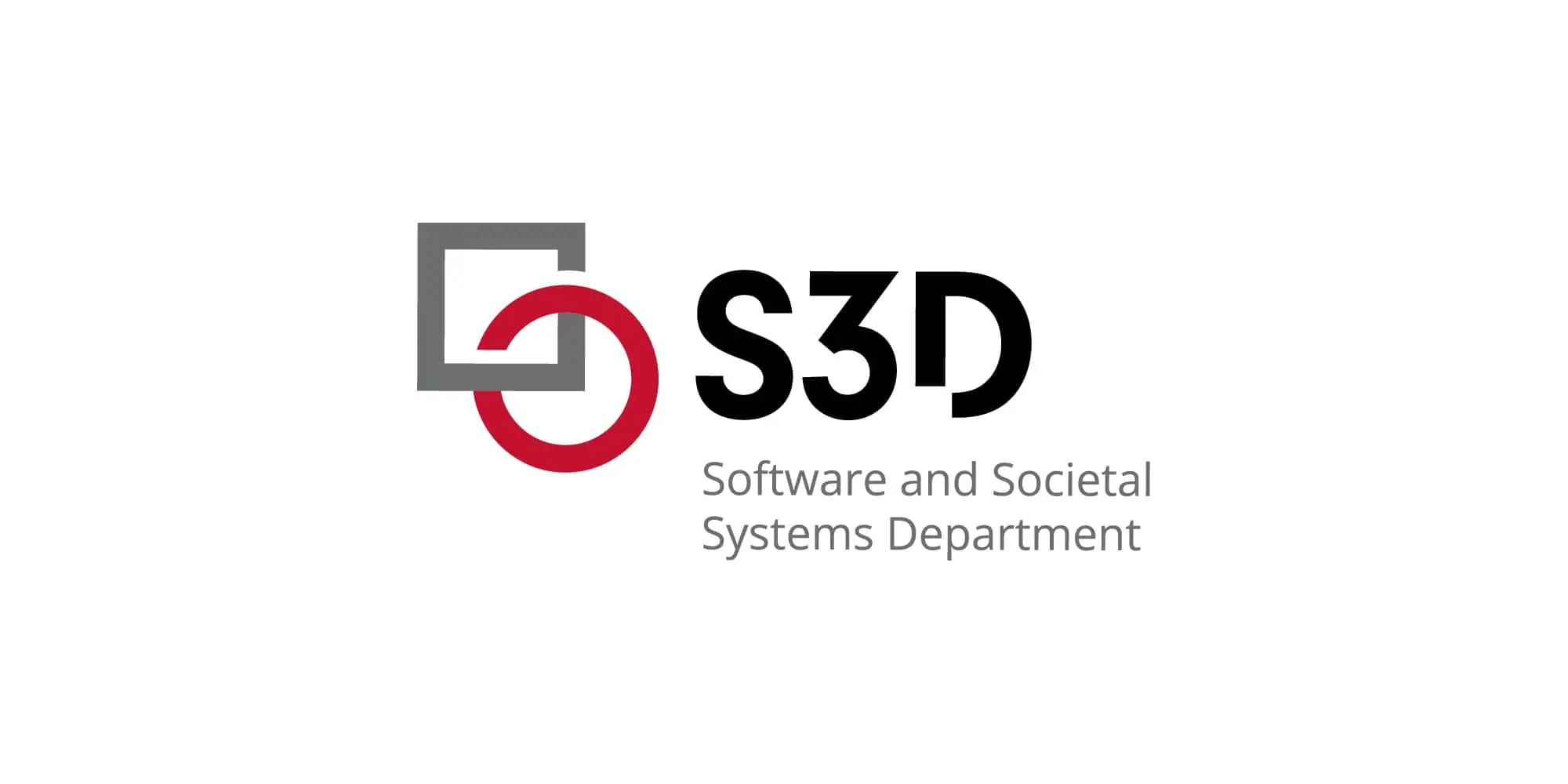 September 23, 2022
Rebranded Software and Societal Systems Department Commits To Enhancing Interplay Between Software and Society
Media Inquiries

Name

Josh Quicksall

Title

Software and Societal Systems Department

Name

Aaron Aupperlee

Title

School of Computer Science
Carnegie Mellon University's School of Computer Science(opens in new window) has announced a rebranding of its Institute for Software Research as the Software and Societal Systems Department(opens in new window). The new name, abbreviated S3D, points to the growing prominence of software and the infrastructure surrounding it in modern life, and the important role the department plays in the field.
"Twenty years ago, few of us could have envisioned a world where computing is as ever-present and vitally important to society as it is today," said
Jim Herbsleb

(opens in new window)
, professor and department head for S3D. "Right now, we have researchers working on everything from protecting endangered species using artificial intelligence to designing new languages that assure security on the blockchain. We are doing much more than software research, and our name should reflect that."
Founded in 1999, the department has kept pace with the explosive growth and ubiquity of computing technologies. It has grown from a handful of founders to nearly 100 core faculty and staff with just shy of 200 graduate students. S3D houses two Ph.D. programs and two master's programs(opens in new window), and offers more than 80 courses.
The new department name highlights the often-overlooked interplay between computing and today's cultural, political and social structures.
"Software isn't created in a silo, and it doesn't live in one," said Heather Miller(opens in new window), an assistant professor in S3D. "Software is created by humans who are members of social structures that possess certain beliefs, needs and desires. Software operates in and within such complex environments."
The most significant challenges of tomorrow will have their roots in the interplay of software, systems and society.
"Computer science alone isn't going to be enough to fully address such challenges," said Mayank Goel(opens in new window), an S3D assistant professor. "We need a holistic approach that features close collaboration across not only technical disciplines but also the humanities and social sciences that is strongly committed to creating pragmatic solutions to real problems."
The rebranded S3D is positioned to meet these requirements and future challenges.
"The intersection of software, systems and society is vitally important and deserves our attention," Herbsleb said. "This gesture cements Carnegie Mellon's place as a leader in this interdisciplinary space."
ICYMI: We're dropping some real big news tomorrow. Want to know what the fuss is all about? Tune in Tomorrow, 9/22, at 5pm. --- and no, we're not getting a pool. Yet. ;) pic.twitter.com/AX7zrmltjY

— ISR Carnegie Mellon (@isrcmu) September 21, 2022