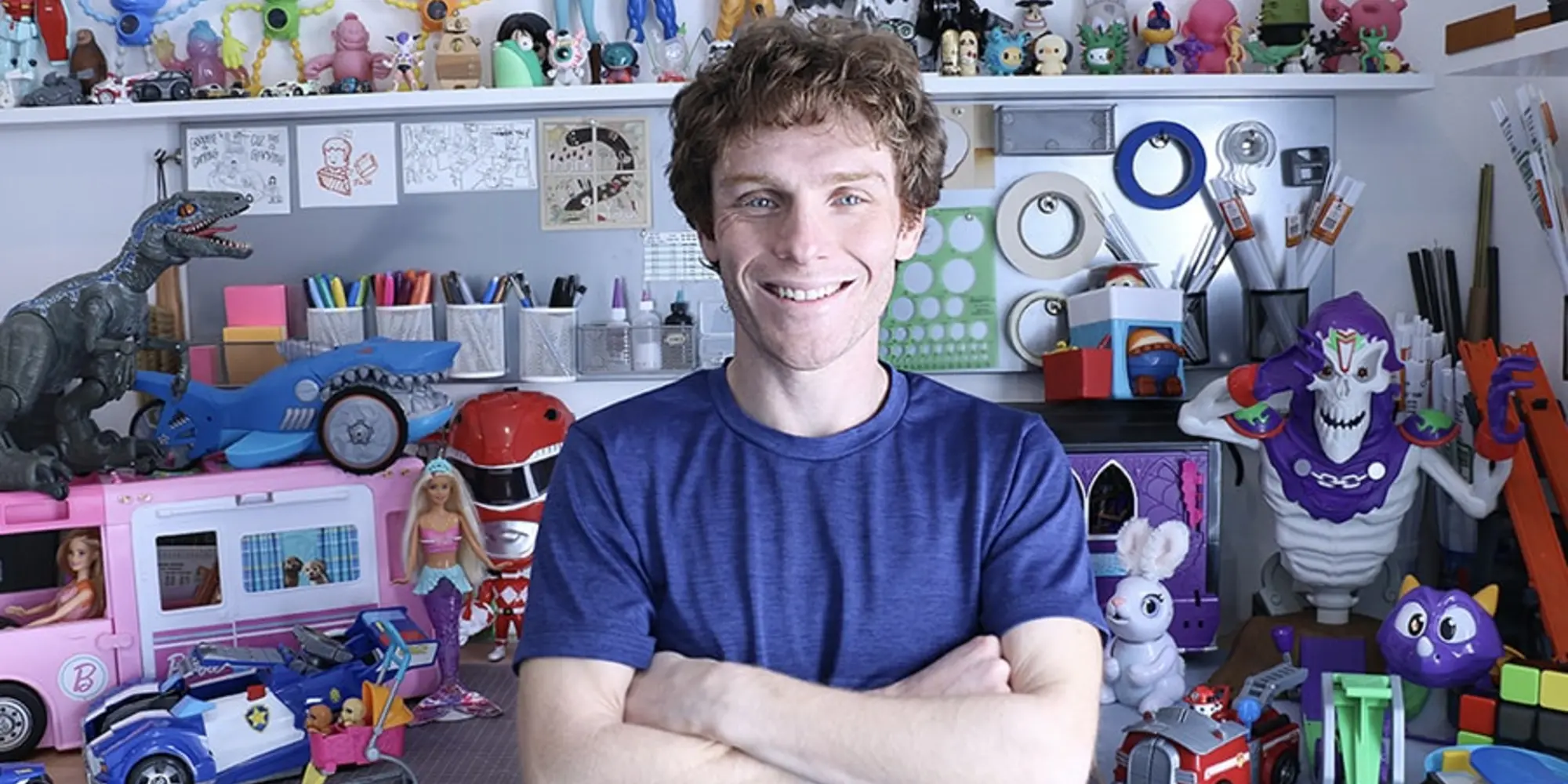 December 16, 2022
All Work and All Play
CMU alumnus and toy inventor Josh Finkle's career is all in good fun
Media Inquiries

Name

Peter Kerwin

Title

University Communications & Marketing
When Carnegie Mellon University alumnus Josh Finkle started studying industrial design on campus, he didn't know that he could design toys as a career.
"The representative from Radio Flyer was an alum who presented at the job fair," Finkle said. "The following year, I interviewed the founder of Automoblox for an entrepreneurship project."
He landed internships at both companies — and the rest is history.
"I love making things, and the toy industry is extremely maker-centric," said Finkle, who graduated in 2010 from the College of Fine Arts(opens in new window) School of Design(opens in new window) with a bachelor's degree in industrial design.
"A lot of design is very computer-focused but in the toy industry, there needs to be new toys on the shelves every six months. Someone needs to come up with an idea, someone else needs to make a model and someone else needs to put it in front of retailers. I get to be one of those makers."
The Place for Fun — and Learning
The pipeline from industrial design to design director at IDEO may seem unconventional to some, but for Finkle, it was as smooth as Silly Putty.
"There are industrial designers who spend their time making renderings, but in toy invention, it's less about what something looks like and more about how it works and what it does," Finkle said. "Having a physical model on the table that actually performs is always the goal, and that is a concept that comes directly from my industrial design studies."
At Carnegie Mellon, the Albany, New York, native found his perfect environment to learn and grow.
"I chose CMU because there was a really strong industrial design program, and it existed within a great overall university setting," Finkle said. "I could also be part of a Division III cross country team(opens in new window) and involved with a lot of great robotics research, which wasn't available at a lot of the smaller art schools."
His classroom and project experiences soon influenced how he envisioned his future.
"I learned everything about how to be a designer at CMU," Finkle said. "I learned how to draw like a designer. I learned how to use shop equipment. I learned all the tools of the trade."
"I still use all that knowledge in my career. There's tons of stuff you can learn online nowadays, but learning how to think like a designer and work directly with others — especially if you're going to be physically making something — is irreplaceable."
Finkle also made a number of connections on campus that are at the forefront of his daily life; professionally and personally.
"I met my wife, Molly, at CMU — that definitely sticks out as a good memory," Finkle said. "We met at a party hosted by some art students on Wilkins Avenue and then took a walk through Schenley Park."
Playing Ahead
With a front-row seat to an industry that's top of mind for many during the holiday season, Finkle sees the future of toys in much the same way that many of us see the post-pandemic world: hybrid.
"During the pandemic, people were staying home and realized that physical products and toys were important parts of their lives,"Finkle said. "Outdoor toys and puzzles were popular as well as games they could play with their families. As both kids and adults keep playing like they have been for the past two years, I think physical and digital toys will be popular side-by-side."
Every year, Finkle works on more than 70 projects, so it's difficult for him to pick just one favorite. But the Octonauts Octoray, a playset that transforms from a jet to a mobile headquarters for its crew of creatures, sticks out as a top collaborative effort. On the team of 10, he built the foam-core model, a colleague created the 3D model, and two others made the model that was shown to retailers.
"It truly shows that in this line of work, there is nothing possessive about it — it's a group effort," Finkle said.
At this time of year, there is always buzz around the "hottest" or hardest-to-get toys. But Finkle doesn't have any more insight than the rest of us.
"All toys that will come out this holiday season, I worked on in 2020 or 2021," he said. "The toy companies don't even know what's going to be hot! They just have to keep releasing products. No one knows what's going to be a hit or what's going to stick around for years until it actually happens."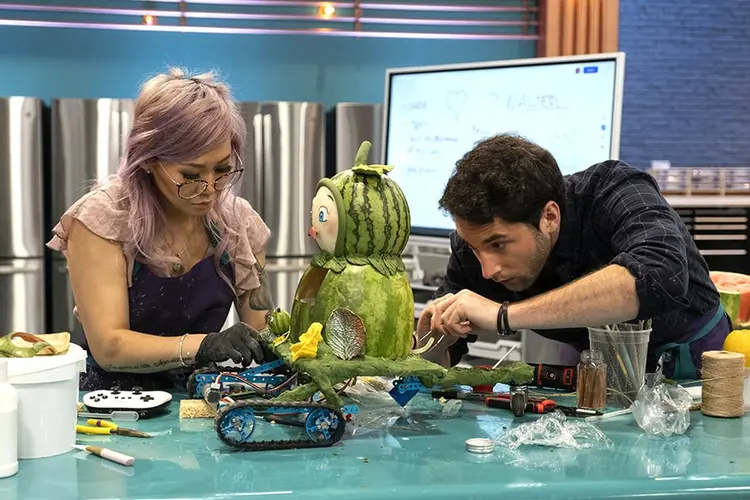 Taylor Tabb Bakes the Impossible