April 21, 2021
CMU Students Seek Sustainability
By Michael Henninger mhenninger(through)cmu.edu
Media Inquiries
Jason Maderer
Marketing and Communications
A mobile alert woke Valentina Ortiz de Zárate long before sunrise. The Carnegie Mellon University senior put on boots and slung a camera over her shoulder for a trek along the Nine Mile Run watershed in Pittsburgh's Frick Park. The alert, an Alcosan Sewer Overflow Advisory, indicated that excess stormwater and untreated sewage overwhelming the system would be discharged into local waterways, and Ortiz de Zárate would be there to photograph it.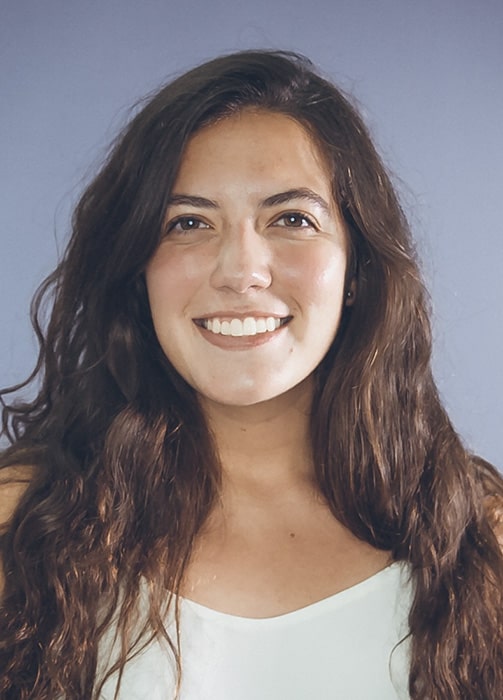 Ortiz de Zárate (
pictured at left)
, who studies
civil and environmental engineering
with a student-defined additional major in environmental and sustainability studies, is among the growing cadre of CMU students who are approaching their education and future careers with a focus on sustainability. And while challenges like climate change can seem daunting, this new generation aspires to alter the current trajectory through both organized and individual action.
In her youth, Ortiz de Zárate organized bake sales and fundraisers to donate money for endangered animals to the World Wildlife Fund, due to a love of panda bears. In high school, she excelled in math, took four years of photography classes and competitively swam. She chose environmental engineering at CMU as a way to use her math skills to help solve problems she was passionate about.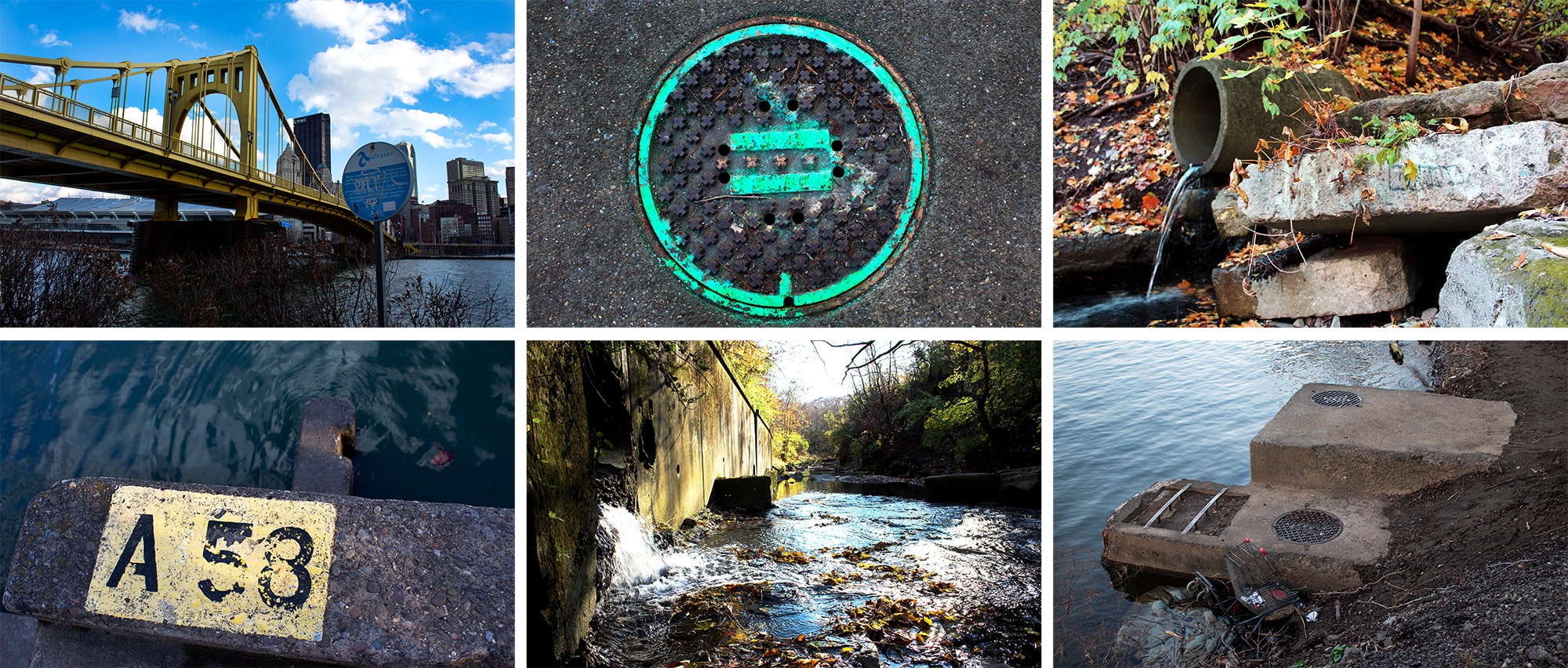 Ortiz de Zárate chose photography as her medium to tell the story of Pittsburgh's combined sewage and stormwater system. She is compiling the images into a book.
Her studies, like her time helping create CMU's Club Swimming, led her back to the water as she learned more about the technology and infrastructure used to manage and control water systems. A class called Thirsty Planet: The Politics of Water in Global Perspective, taught by Assistant Teaching Professor Abigail Owen, gave Ortiz de Zárate an assignment where she began to document through photographs Pittsburgh's combined sewage and stormwater system. One of her images from the project won third place in the Global Council for Science and the Environment Colors of Science Art Contest 2020. After that, she focused on a full examination of the issue for her senior capstone and is creating a photobook of her work.

"In my four years here, I've seen a huge push for more sustainability and environmental awareness," Ortiz de Zárate said. "I used to give tours of the university, and I would give this tip to prospective students: Find what you're passionate about, because that's going to drive you to do the work you will be proud of. If you really like panda bears and you don't want them to go extinct, then follow through with that. You'll enjoy what you're doing, and you'll want to continue."

Sophomore Maegan Bogetti also took Politics of Water with professor Owen, and sites it as an "eye-opening experience."
"Environmental issues are really involved in every topic that we talked about on the global stage," Bogetti said. "Sustainability is just the foundation of everything I'm going to be doing for the rest of my life."
"If you carve out your own path, you can leave a way for other students to follow." — Maegan Bogetti
Bogetti's majoring in global studies and has an additional student-defined major in environmental and sustainability studies. She recently presented a talk called "Intersectional Environmentalism: Protecting People and the Planet" at MOSAIC 2020: An Annual Conference on Intersectionality that sited the importance of gathering diverse groups and considering cultural elements when crafting solutions for environmental issues.

"It's possible to get involved without changing everything about your day-to-day life," said Bogetti. "Finding organizations in your community that are already working on sustainability is a great place to start."

In her time at CMU, Bogetti has studied waterways in rural Pennsylvania, examined how eco-feminism from the 1970s relates to contemporary environmentalism, and considered how sustainability and fashion intersect, particularly with regards to fast fashion.
"We've gone from having four seasons of fashion per year to having new trends every week. To keep up with things, they need to be at a low price, and cranked out in huge quantities," Bogetti said. "The way to lower that price is to exploit the labor of the people who live in countries with extremely poor labor laws. We need to consider both the environmental and social impacts of that system."
As for the future, Bogetti remains hopeful as more and more youth become involved in sustainability.
"As young people become a more significant portion of the voting population, we have more potential to really influence these policies when we're not seeing the change that we want to happen," Bogetti said. "Young people have been leading the environmental movement. Don't be daunted if you don't see a place for your work. If you carve out your own path, you can leave a way for other students to follow."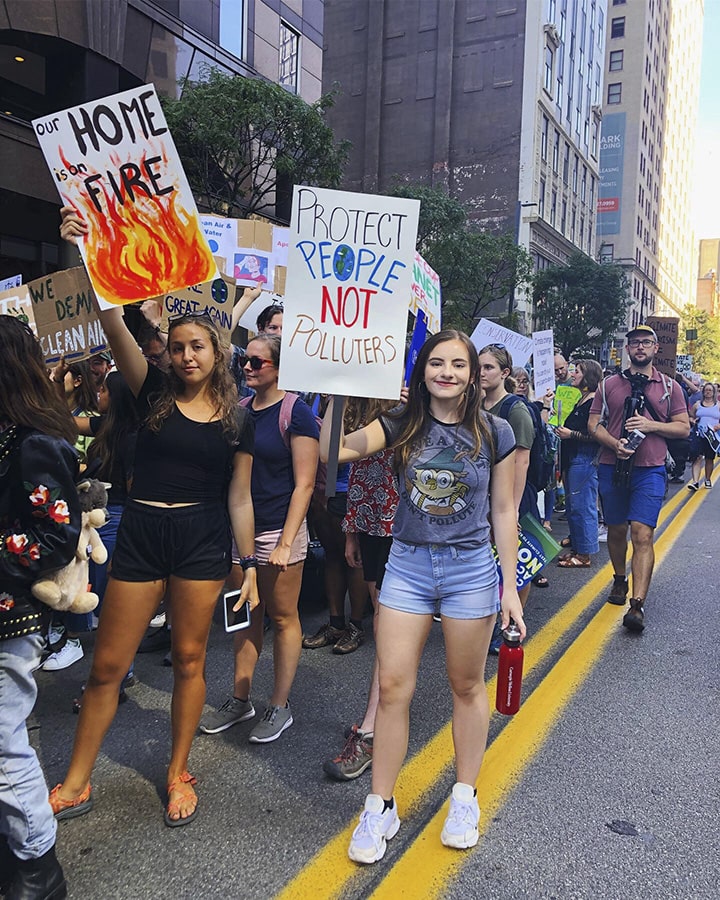 Maegan Bogetti, right, attends a climate strike in Downtown Pittsburgh with members of CMU's Sustainable Earth in 2019.