BXA Alumni
The BXA programs support an outstanding group of innovative students. These students are creative thinkers who have unique visions of how their disciplines combine in their individualized education. They are often campus leaders who pursue internships and capstone projects that contribute to shaping their career path.
A BXA intercollege degree prepares students for graduate study or additional training in the arts and other academic areas. Recent graduates have pursued medical, dental, law, professional, MFA and PhD programs at top ranking institutions such as Columbia, Harvard, MIT and Penn.
In addition, students are prepared for careers in a variety of fields, including positions with arts and education nonprofits like museums and foundations, as well as technical positions with media and technology companies.
Alumni Bios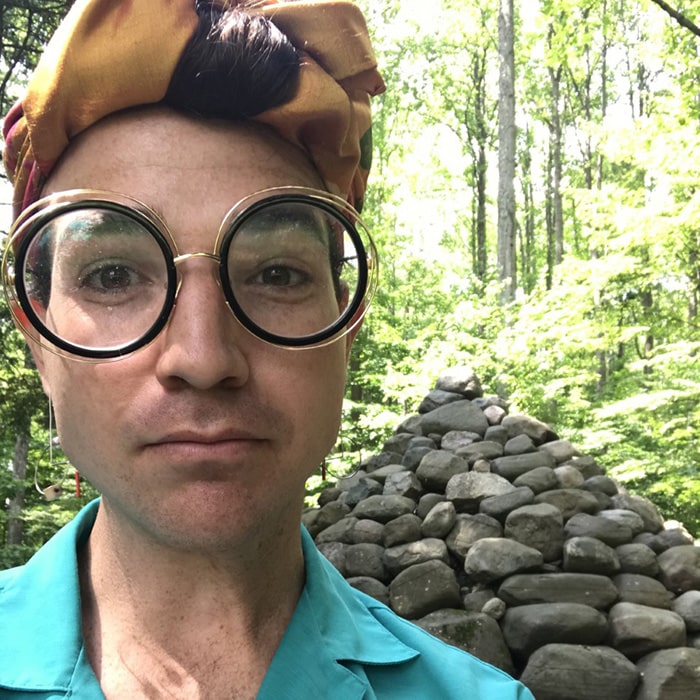 Dr. Harrison Apple 
BHA 2013, Global Studies and Art
Associate Director, Frank-Ratchye STUDIO for Creative Inquiry
Dr. Harrison Apple is an interdisciplinary artist and historian based in Pittsburgh, PA. They are the co-founder of the Pittsburgh Queer History Project, an oral history and media preservation initiative focused on after-hours nightclubs and working-class LGBTQ lives in Pittsburgh. They received their PhD from the University of Arizona Department of Gender & Women's Studies with a doctoral minor from the School of Information. Their intellectual work covers intersectional feminist philosophies, political theories of social membership, and archival science.

As an alum (2013) of CMU's BXA program in Fine Arts and Global Studies, former Artist-in-Residence of the Center for the Arts in Society (2013-15), former STUDIO denizen, and active organizer in the Pittsburgh region, Dr. Apple brings uniquely applicable experience to their role as a steward and facilitator of the STUDIO's atypical, anti-disciplinary, and inter-institutional research at the intersections of the arts, science, technology and culture.
Sankalp Bhatnagar
BHA 2013 Mathematical Sciences and Design
MA 2015 Design
Research Fellow, Harvard Library Innovation Lab
Senior Researcher, NuLawLab
Sankalp Bhatnagar holds a BSA in mathematical sciences and design and a MA in design from Carnegie Mellon. His educational and professional career has focused on moving across disciplinary boundaries, often including studying how designers operate in various contexts, such as a design research laboratory, an R&D unit at a humanitarian organization, and an AI think-tank at multiple academic institutions.
Sankalp has recently joined the Harvard Library Innovation Lab as a research fellow this academic year to carry out a new and collaborative project in partnership with NuLawLab, where he is a senior researcher and previously, a research resident. The partnership supporting his research is the first of its kind between the two law school innovation labs. Sankalp said, "I saw a common task between the work I proposed to do and its alignment with each lab's expertise, preserving legal knowledge and advancing legal design," when asked about the interdisciplinary nature of his work.
Sankalp gained his first exposure to the practice of legal design in a seminar on law, justice, and design at Harvard Law School, after which he taught and led efforts to advance the field and its directions at Northeastern University School of Law. He is now designing a workbook of exercises for law students tasked with crafting and choosing between legal alternatives that he calls a casebook for legal imagination.
Sankalp said, "I aim to build an example of a new kind of teaching method, with the hope that it will be directly useful throughout the world of legal education", as well as more generally useful for thinking about law as its own form of designing, "so that we look around and see lawyers and judges designing our lives, by making arguments, not apps, crafting scenarios, not services, and justifying decisions, not products."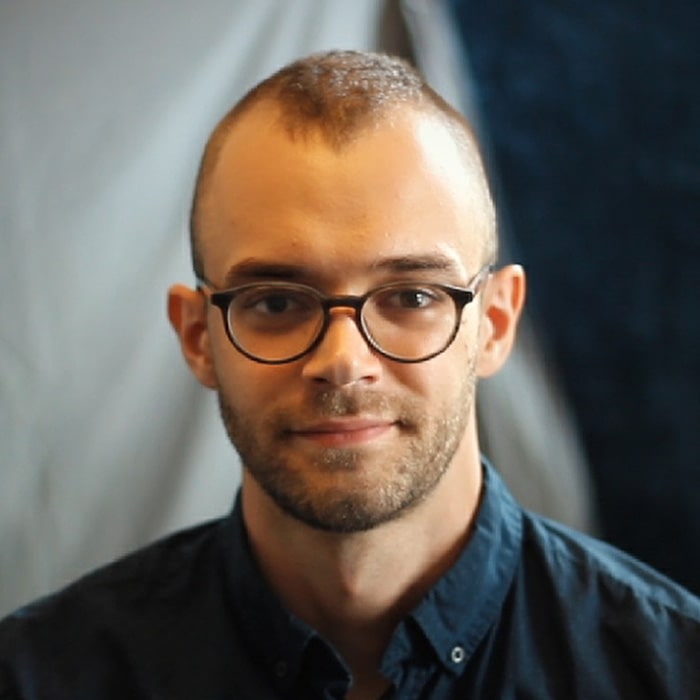 Jake Berntsen
BHA 2016 Philosophy and Music Technology with a minor in Sound Design
Musician and Sound Designer
Jake Berntsen enjoys a multifaceted career as a performer, educator and producer. In addition to working with clients like ESPN and the Pittsburgh Symphony Orchestra to produce music for live events and broadcasts, he has taught music production during residencies at universities all over the country. Jake holds a degree in Philosophy and Music Technology from Carnegie Mellon University and studied piano performance and composition under Doug Weeks and Robert Aldridge respectively at Brevard Music Center. He currently resides in Pittsburgh where he works for Apple, operates a media production company, and offers private music production and piano lessons. Jake continues to perform regularly as the keyboardist and producer of "Beauty Slap." The band sees a wide variety of contexts that span from playing as a featured guest with the Pittsburgh Symphony Orchestra to directing race day music at the Indy 500.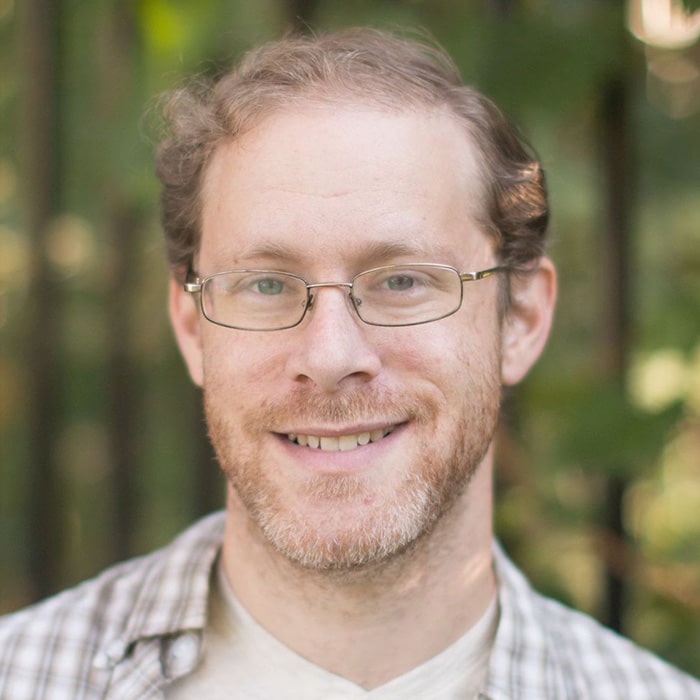 Josh Einstein-Curtis
BHA 2005 Drama and Cultural Studies with an additional major in Chinese Studies
Security Researcher, CMU Software Engineering Institute
Josh Einstein-Curtis currently works as a security researcher at Carnegie Mellon's Software Engineering Institute using his previous hardware and systems design experience to help government clients gain a clearer understanding of how ubiquitous technologies, like WiFi and the internet, function. Before the SEI, he worked at Fermilab, America's particle physics and accelerator laboratory. Professionally, he has used several specialized programming languages to create custom hardware devices for particle accelerators, platforms used in trading financial instruments, and commodity devices.
Previously he was a PhD candidate at Colorado State University researching free-electron lasers—a laser created by using strong magnets and beams of charged particles—as well as computer architectures before leaving his PhD program. He also holds an MSEE from Boston University's LEAP program with a personal focus on satellite communications and semiconductor optics.
Before returning to academics and entering engineering, Josh worked in broadcast systems integration and lived in China, mainly Chongqing, teaching English, before working with NBC at the 2008 Olympics in Beijing.
Josh continues to work in the broadcast industry as a freelance engineer, systems integrator and director for more than 15 years, mainly in live sports.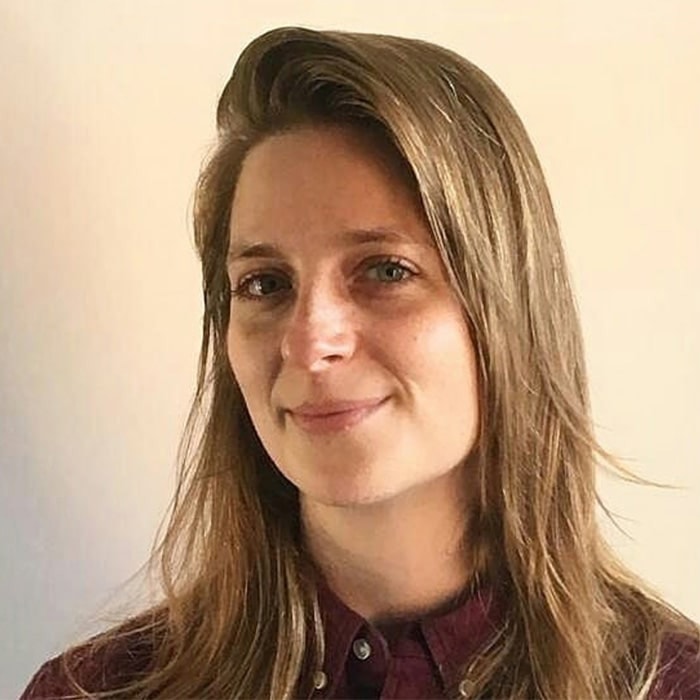 Julia Stein aka Juliacks
BHA 2008 Creative Writing and Art
Transmedia Artist
Juliacks' projects take the form of public art installations, comics, performances, events, animations, live action films, interactive situations, paintings, tapestries, and new media. These networked narrative artworks are devised and co-created across mediums and platforms. The audience interacts with Juliacks' work on several levels—literal, symbolic, visual, aural—sometimes simultaneously, at times sequentially, referencing not only the contemporary context but also artistic predecessors and archetypal elements. Juliacks' works touch upon social-cultural issues such as the loss of life, mind, and identity, the plight of the immigrant, ill, elderly, and imprisoned, and the construction of both conflict and memory.
Making bodies of works over the course of years, these oeuvres have exhibited in parts and as a whole at museums (MoMA PS1, Moderna, MAC-Lyon, Centre-Geneve), festivals (Tribeca Film Institute's interactive iPlayground, TCAF, Haarlemselente, Women Center Stage), galleries (University of Oklahoma, Ornis A, Neon), in non-traditional public art spaces (The Yard, Marriot's Way, Generator), and published internationally by comic book publishers and museums (2dcloud, Moderna Museum, Musee d'Art Contemporaine de Lyon). Juliacks' transmedia comic book, Architecture of an Atom, was published by 2dcloud in 2017.
Juliacks has received fellowships from the Mondriaan Foundation, the Fulbright foundation, De Ateliers, ENSBA-Lyon, NJ Council for the Arts, and most recently from NJ Transit and Amsterdam Voor de Kunst. Juliacks has taught at art schools and universities, giving workshops and as a visiting artist at MassArt, Carnegie Mellon University, the University of Oklahoma, the University of Colorado, the School of Visual Arts, the Center for Cartoon Studies, and the Ecole Nationale Superieure des Arts de Bourges among others.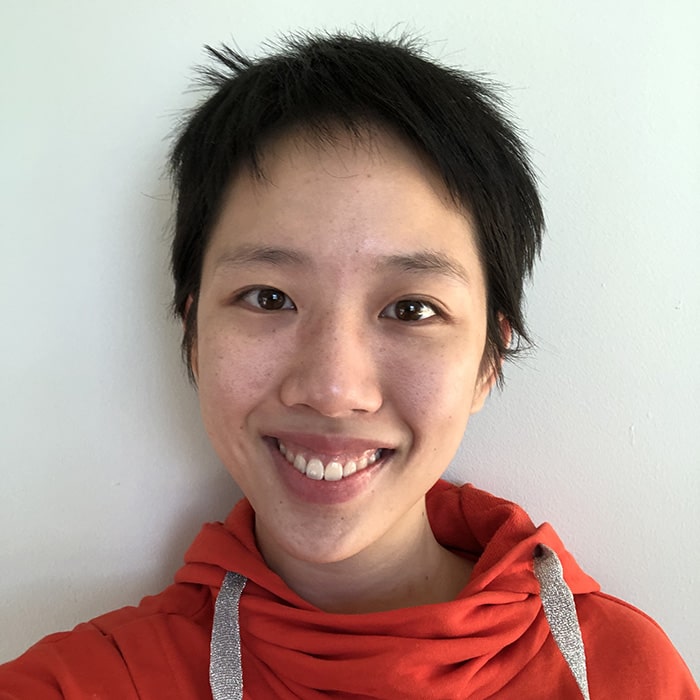 Jeena Yin
BCSA 2020 Computer Science and Music Technology with minors in Game Design and Music
Software Engineer, Google
Jeena Yin is a creative programmer and a multidisciplinary computational artist. Her work spans disciplines such as machine learning/AI, front/back-end development, video game and audio/visual installation. Jeena works with emerging technologies to create immersive experiences and expressive tools. She graduated from Carnegie Mellon University in May 2020 studying Computer Science and Music Technology, with an extended focus on immersive experience design. She is currently a software engineer at Google Ads Machine Learning Infrastructure team.