BXA Alumni
The BXA programs support an outstanding group of innovative students. These students are creative thinkers who have unique visions of how their disciplines combine in their individualized education. They are often campus leaders who pursue internships and capstone projects that contribute to shaping their career path.
A BXA intercollege degree prepares students for graduate study or additional training in the arts and other academic areas. Recent graduates have pursued medical, dental, law, professional, MFA and PhD programs at top ranking institutions such as Columbia, Harvard, MIT and Penn.
In addition, students are prepared for careers in a variety of fields, including positions with arts and education nonprofits like museums and foundations, as well as technical positions with media and technology companies.
Alumni Bios
Chris Barley
BHA 2004 Architecture, Anthropology and Psychology
Co-founder, Are.na & Consortia
Ten years after graduating with a BHA degree in Architecture, Anthropology, and Psychology, Chris started a strategic design office, Consortia. He has been fortunate to work with a range of brands and institutions including, Audi, Microsoft, Apple, Louis Vuitton, Harvard and Columbia University to develop new frameworks for innovation and communication around design, technology and culture.
Most recently Chris joined Are.na as a co-founder. He is working to build an online platform for creative and collaborative research. Are.na's membership is incredibly interdisciplinary, proof that thinking across disciplines, industries, specialties is becoming increasingly necessary.  Their mission is build a social network that provides an online space where intelligence is valued more than likes. Chris' interdisciplinary degree has translated directly to his career and projects by giving him a strong perspective on how to create links between ideas and connections between people to develop new ways of thinking and designing.
Anna Failla 
BHA 2015 Ethics, History, & Public Policy and Architecture
Dick's Sporting Goods, Regional Floor Planning Analyst
Anna is a Regional Floor Planning Analyst at Dick's Sporting Goods where she is responsible for the spacial optimization, analysis, and design of over 200 stores from the North East through the Mid Atlantic. More prominently, she has found a home in improv for the last 8 years. She stage manages at Arcade Comedy Theater in Downtown Pittsburgh, coaches the long form duo, The Butch and the Bi, produces shows with Donatella, and performs regularly with several troups.
In prior roles she has worked as an interior design, managed a sales team, taught as a STEAM instructor, and curated several art shows, including: Yes, and... at Boom Concepts in Garfield.
Evan Shimizu
BCSA 2014 Computer Science and Drama
PhD Student and Teaching Assistant, CMU Computer Science
Evan is a PhD student at Carnegie Mellon University in the Computer Science Department Graphics Lab, advised by Kayvon Fatahalian. His research seeks to build new systems for providing artists and designers with tools for intuitively controlling lighting at scale. His lighting control framework, Lumiverse, has been presented at SXSW. His current project is all about providing better ways to do lighting design by using high-level descriptions to assist with exploring the design space. He received a Bachelor of Computer Science and Arts (Lighting Design) from Carnegie Mellon University in 2014, after spending many late nights in the theater and coding graphics projects.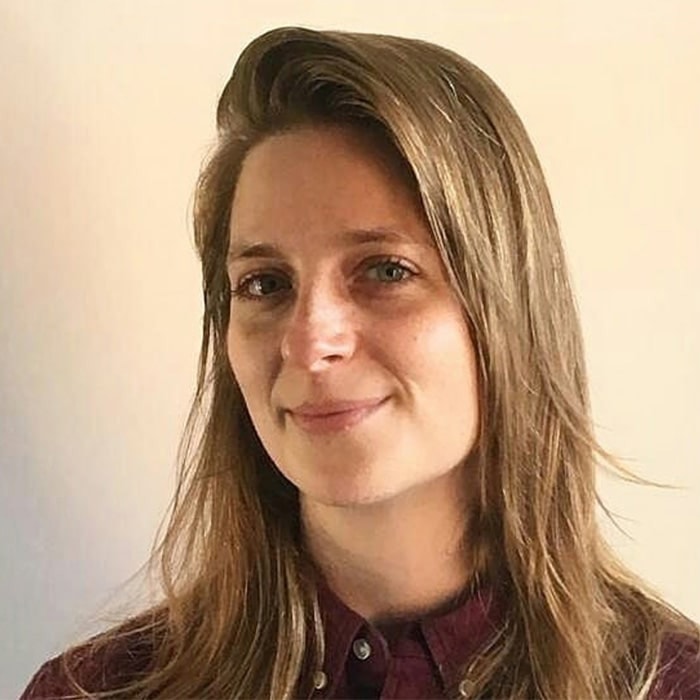 Julia Stein aka Juliacks
BHA 2008 Creative Writing and Art
Transmedia Artist
Juliacks' projects take the form of public art installations, comics, performances, events, animations, live action films, interactive situations, paintings, tapestries, and new media. These networked narrative artworks are devised and co-created across mediums and platforms. The audience interacts with Juliacks' work on several levels—literal, symbolic, visual, aural—sometimes simultaneously, at times sequentially, referencing not only the contemporary context but also artistic predecessors and archetypal elements. Juliacks' works touch upon social-cultural issues such as the loss of life, mind, and identity, the plight of the immigrant, ill, elderly, and imprisoned, and the construction of both conflict and memory.
Making bodies of works over the course of years, these oeuvres have exhibited in parts and as a whole at museums (MoMA PS1, Moderna, MAC-Lyon, Centre-Geneve), festivals (Tribeca Film Institute's interactive iPlayground, TCAF, Haarlemselente, Women Center Stage), galleries (University of Oklahoma, Ornis A, Neon), in non-traditional public art spaces (The Yard, Marriot's Way, Generator), and published internationally by comic book publishers and museums (2dcloud, Moderna Museum, Musee d'Art Contemporaine de Lyon). Juliacks' transmedia comic book, Architecture of an Atom, was published by 2dcloud in 2017.
Juliacks has received fellowships from the Mondriaan Foundation, the Fulbright foundation, De Ateliers, ENSBA-Lyon, NJ Council for the Arts, and most recently from NJ Transit and Amsterdam Voor de Kunst. Juliacks has taught at art schools and universities, giving workshops and as a visiting artist at MassArt, Carnegie Mellon University, the University of Oklahoma, the University of Colorado, the School of Visual Arts, the Center for Cartoon Studies, and the Ecole Nationale Superieure des Arts de Bourges among others.
Mary Tremonte
BHA 2000 Creative Writing, Gender Studies and Art
OCAD University MFA 2014, Interdisciplinary Art, Media and Design
Artist in Residence, Greater Pittsburgh Literacy Council
Mary Tremonte is an artist, educator and DJ. After five years in Toronto to study for her MFA and work with community arts in Canada, Mary has returned to Pittsburgh. She works with the Greater Pittsburgh Literacy Council, through the Office of Public Art, as their first artist in residence, as part of an initiative to build connections between refugees and immigrants in Pittsburgh through creative collaborative projects.
A member of Justseeds Artists' Cooperative, Mary uses printmaking as a catalyst for social change, working in tandem with grassroots groups working for social and environmental justice and equity. As DJ Mary Mack, she strives to make safe(r) spaces on dance floors for embodying a body politic with pleasure. 
Mary has exhibited, taught workshops, lectured and performed throughout Pittsburgh and Toronto, as well as internationally. She has presented projects with Justseeds in venues such as the PNCA in Portland, OR, the 2011 Graphic Arts Biennial in Ljubljana, Slovenia and the 2011 Pittsburgh Biennial at the Miller Gallery at CMU. Recent solo exhibitions include Manchester Craftsmans Guild (Pittsburgh, 2017) and Redd Flagg (Toronto, 2017). She loves working with teens and was an artist in residence with Power Youth at the Power Plant Contemporary Art Centre, and a visiting artist with the youth council at the Art Gallery of Ontario, both in Toronto. She worked in the education department at the Andy Warhol Museum for almost a decade as an artist educator and youth programs coordinator, and values art education as a vehicle for empowerment and amplifying underrepresented voices.
Sam Zucker
BHA 2012 Linguistics and Design
Edquity, Head of User Research
Sam is a researcher, designer, and strategist. She's about to shift from two years as an independent designer to the Head of User Research at Edquity. Her work has focused on social impact through technology, specifically on issues like access to higher education, supporting students with basic needs, and career success for students.
She previously co-founded an innovation lab within a large non-profit, as well as start ups at multiple sizes. She's been thrilled to get to use both her concentrations in Design and Linguistics in every role she's held.