Study Abroad
BXA students are encouraged to study abroad to broaden their interdisciplinary experience. In the last five years, over 1/3 of BXA graduating seniors have studied abroad. Integrating international study into a student's academic career may include study, work, research, internship or volunteer opportunities.
Experiences Abroad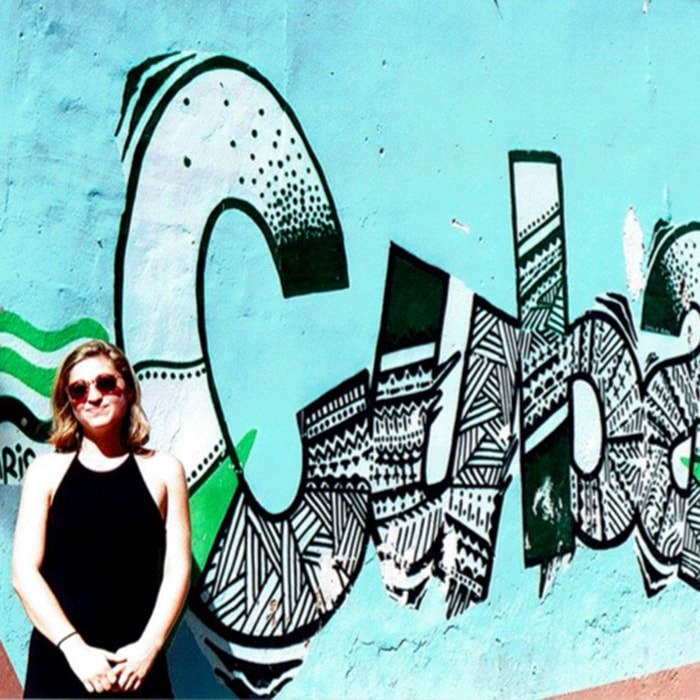 Ella Hepner
BHA Global Studies and Art
Havana, Cuba
University of La Havana
By the end of my sophomore year, I felt that I needed a change of environment to inspire and inform my art and global studies concentrations.
I had done research for a CMU professor on Civil Society and Digital Media in Cuba my sophomore spring, and with this context I flew to Havana the following fall. Living and studying abroad completely changed my outlook, my art practice, and ultimately, myself as a person.
Besides seeing the social and political systems in place there, so different from how I'd learned them even in my extensive research, I viewed the turbulent political changes the U.S. underwent during the fall of 2016 from a very unique perspective. I came back to CMU reinvigorated and showed work I created in a solo exhibition. I've continued to make work inspired by the experience, and have returned to Cuba several times since.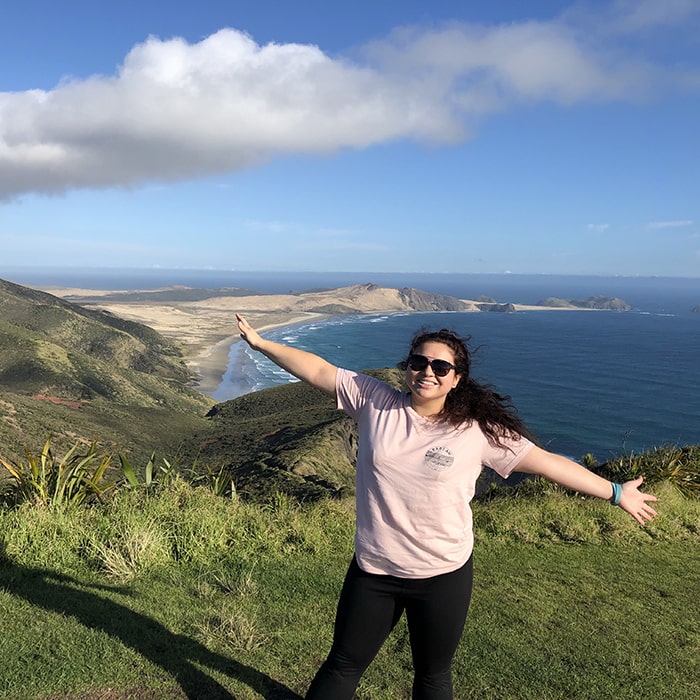 Renee Madrigal
BHA Anthropolgy and Drama
Auckland, New Zealand
University of Auckland
When I first viewed the Study Abroad presentations as a freshman, I knew I had to experience another country as part of my undergraduate study. New Zealand, called Aotearoa in the native Te Reo Maori, was a simple choice for me as a Drama and Anthropology student. My anthropological focus is on indigenous cultures, so I was thrilled to take all Maori and Pasifika courses taught by indigenous professors. I was fortunate enough to experience their unique way of life: the relaxed and peaceful vibes of an island nation mixed with the forward-thinking modernity of a thriving country. I'm grateful to have studied in a place that pays respect to its native people and traditions in all aspects of school, community and government. I know there is still much work to be done in the coexistence of New Zealand's people and cultures, but it was a promising experience and filled me with hope for a better United States.
Spending my junior Spring in New Zealand has been my favorite educational and life experience so far. Studying abroad enhanced my BHA education in ways I could never have imagined and allowed me to grow as a young woman. I loved my time there so much that I would absolutely return one day for further study or work.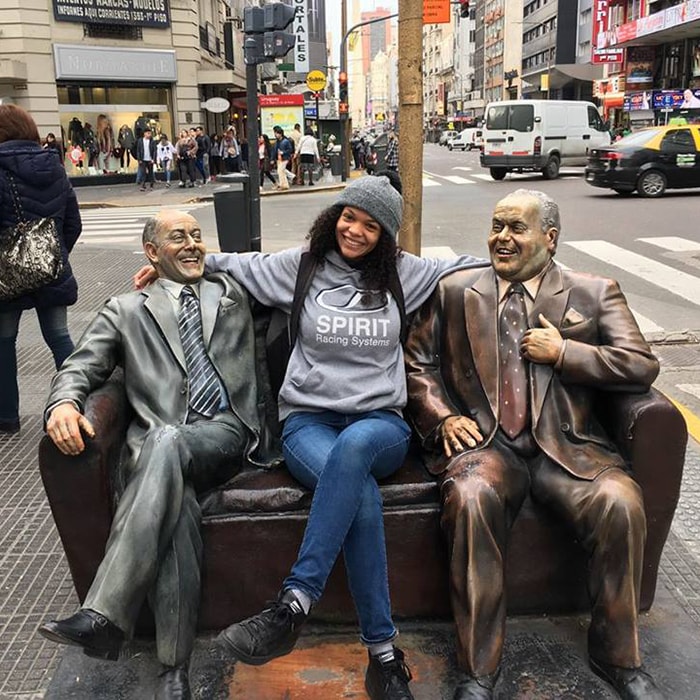 Paloma Sierra
BHA Creative Writing and Drama
Buenos Aires, Argentina
Universidad de Belgrano

I studied abroad at Buenos Aires, Argentina during 2017 summer, as a sophomore, Jennings Family Brave Companions Fund fellow and a Dietrich College Modern Languages Undergraduate Study Abroad Scholar.
As part of my time abroad, I not only learned about Latin American art at the Universidad de Belgrano, but also experienced Argentina's distinguished theatrical scene. Living in Argentina, I experienced operas and a Teatro Colón (the world's third best opera house) seeking to entertain audiences; a traditional theatre exploring history and offering sociopolitical commentary; and the teatro ciego experimental theatre developed in pitch darkness, attempting to diminish audiences' fear of the unfamiliar and unknown. Home to remarkable theatre and a complex history, Argentina introduced me to diverse theatrical methods to effectively reach audiences in different cultural contexts—adding to my Carnegie Mellon training in Creative Writing and Drama.