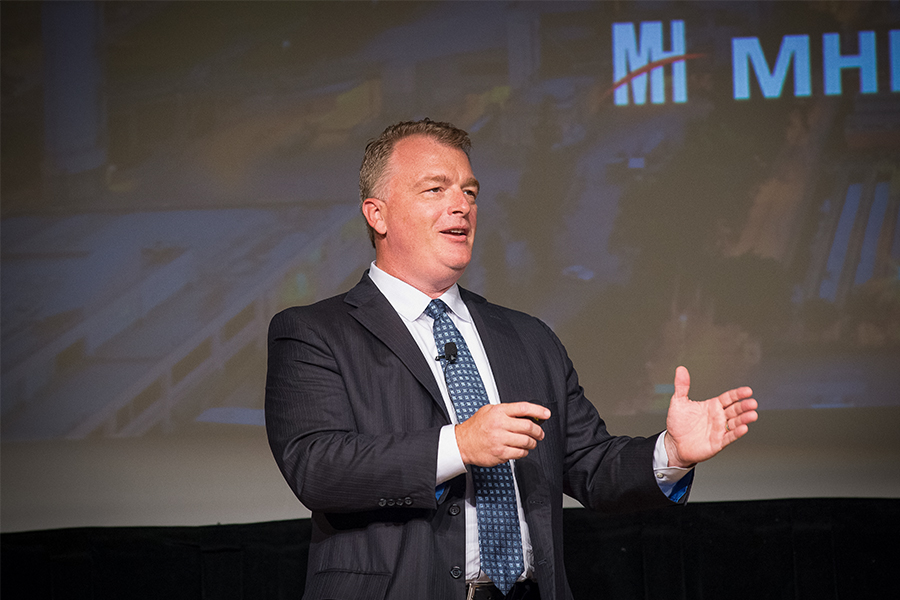 Carnegie Mellon Power Sector Carbon Index to Improve Climate Change Decision-Making
By Amanda King and Annie Rucker
Media Inquiries
In partnership with Mitsubishi Hitachi Power Systems (MHPS), CMU launched the Carnegie Mellon Power Sector Carbon Index in 2017. This new tool measures carbon dioxide emissions from the U.S. electrical power generation sector. Co-directed by Scott Institute Energy Fellows Inês Azevedo and Costa Samaras, the Index tracks the environmental performance of U.S. power producers and compares current emissions to historical data collected nationwide from more than two decades.
"We've found this index to provide significant insight into trends in power generation and emissions," said Samaras, associate professor of Civil and Environmental Engineering and Engineering and Public Policy at CMU. "In particular, the data have shown that emissions intensity has fallen to the lowest level on record, as a combination of natural gas and renewable power have displaced more carbon intensive coal-fired power generation." 
These findings were recently published in an article titled, "Assessing the evolution of power sector carbon intensity in the United States," in the peer-reviewed journal Environmental Research Letters. In it, Azevedo, Samaras and lead graduate student researcher Greg Schivley report that between 2001 and 2017, the average yearly CO2 emissions intensity of electricity production in the U.S. decreased by 30 percent. They attribute this change to increased natural gas and wind generation and decreased coal-fired power generation.
The team of researchers also publish a quarterly report of power sector carbon emissions performance trends and provide an online resource for a wide variety of power sector emissions data and forecasts. Policymakers, industry, academia, non-governmental organizations, think tanks and the public can rely on the index to quickly understand up-to-date trends in carbon intensity of the U.S. electric power sector, and uncover insight into the underlying drivers of these trends every three months. The index advances energy-related decisions and education not only for the U.S., but also globally.
Learn more