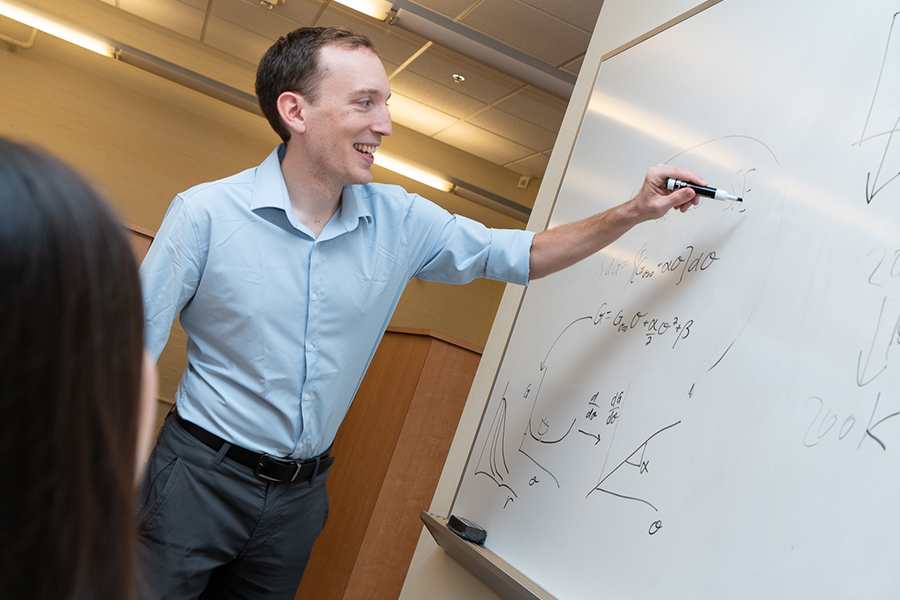 November 07, 2019
CMU's Zachary Ulissi Solves Energy Challenges with Machine Learning
By Amanda King and Rebecca Enright
Media Inquiries
This is the first article of a series on faculty profiles.
Carnegie Mellon University Chemical Engineering Assistant Professor Zachary Ulissi works on the application of high-throughput systems and machine learning methods to solve energy materials problems. Examples include the design of materials for thermal catalysis, electrochemical systems, surfactant/nanoparticle interfaces and high-entropy alloys. 
"This is a particularly exciting area as progress requires collaborations of experiment and theory, which has encouraged national and international partnerships," said Ulissi, who recently received a courtesy appointment in the Department of Materials Science and Engineering. 
One example of this is the recent $3.5 million U.S. Department of Energy-funded project that will allow Ulissi's team to develop machine learning software that will accelerate molecular simulations. The simulations will focus on electrocatalysis, a process that performs chemical reactions using electricity as a driving force. Collaborators include researchers from Brown University, Georgia Tech, as well as MIT, where he earned his PhD in Chemical Engineering in 2015.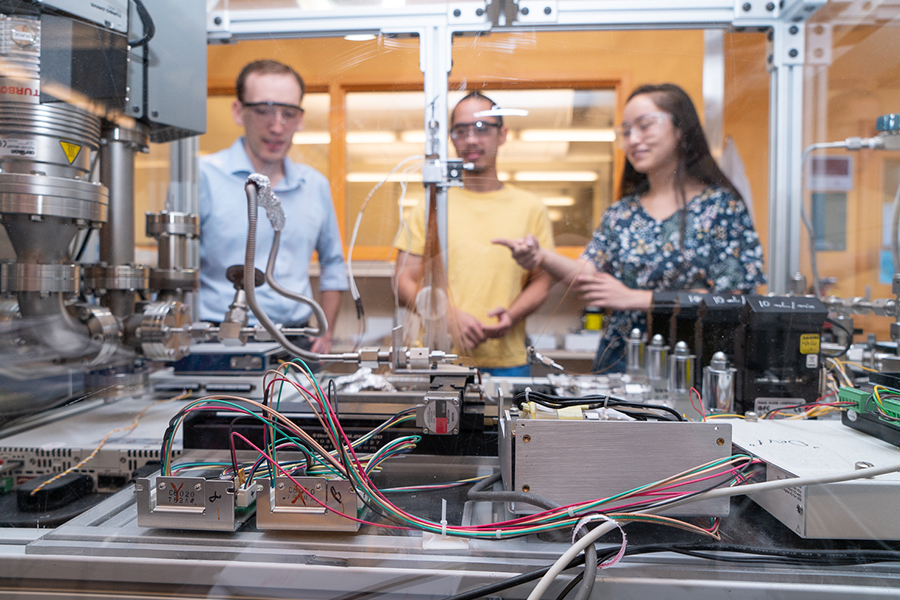 Ulissi's Group inside the laboratory
At MIT, he also met his wife, Shaena, a managing consultant for the international company Ramboll in the Air Quality and Climate group. The pair has made their home in Pittsburgh where they both tackle energy and climate issues.
As a new Scott Institute Energy Fellow, Ullissi intends to extend his collaboration beyond the city, working with people from across the country as well as Canada to share data and data processing for such projects. 
Along with other CMU scientists, he'll work with the National Alliance for Water Innovation on the new DOE Energy-Water Desalination Hub to research new, more cost-effective ways to achieve a circular water economy from water sources alternative to pre-existing ones.
"This project serves as an opportunity to work with team members that I've wanted to connect with for a long time," he said. "My work on water quality is exciting since it is a new area for me to apply my expertise."
Other projects Ulissi is currently working on include water splitting to turn hydrogen into a fuel source, catalysts for hydrogen fuel cells, and the effect of ionomer structure in fuel cells for heavy trucking—a new endeavor that also excites him. Over the past few months, he has had success with ventures outside of electrochemical energy as well, such as the more industrially-common, thermal catalysis.
Prior to joining CMU in 2017, Ulissi was a postdoctoral fellow at Stanford University. In 2010, he earned a masters of Advanced Studies in Mathematics from the University of Cambridge and, in 2009, he earned a bachelor of science in Physics and a bachelor of engineering in Chemical Engineering from the University of Delaware.
In his free time, Ulissi enjoys cooking, traveling, the outdoors and is a competitive cyclist, with national results at the collegiate level. His Great Pyrenees dog, Laika (named after the first animal in space) will sometimes tag along with him on rides in a trailer.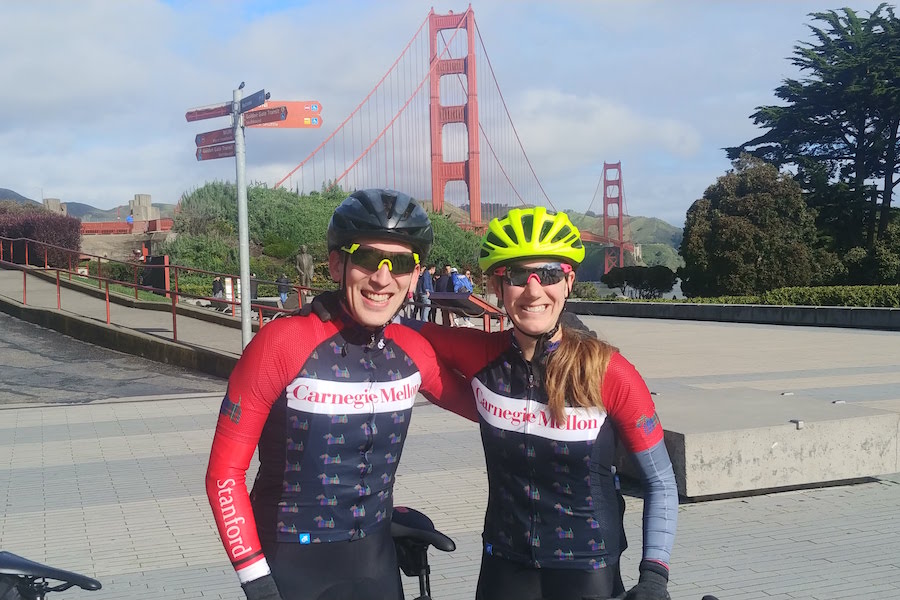 Zack and wife Shaena in front of the Golden Gate Bridge.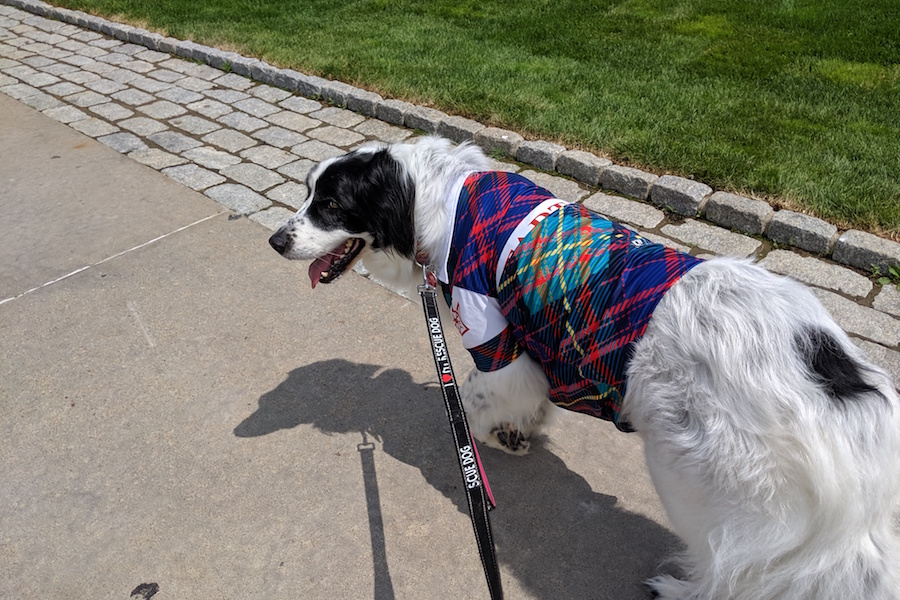 Ulissi's pup Laika shows her tartan spirit!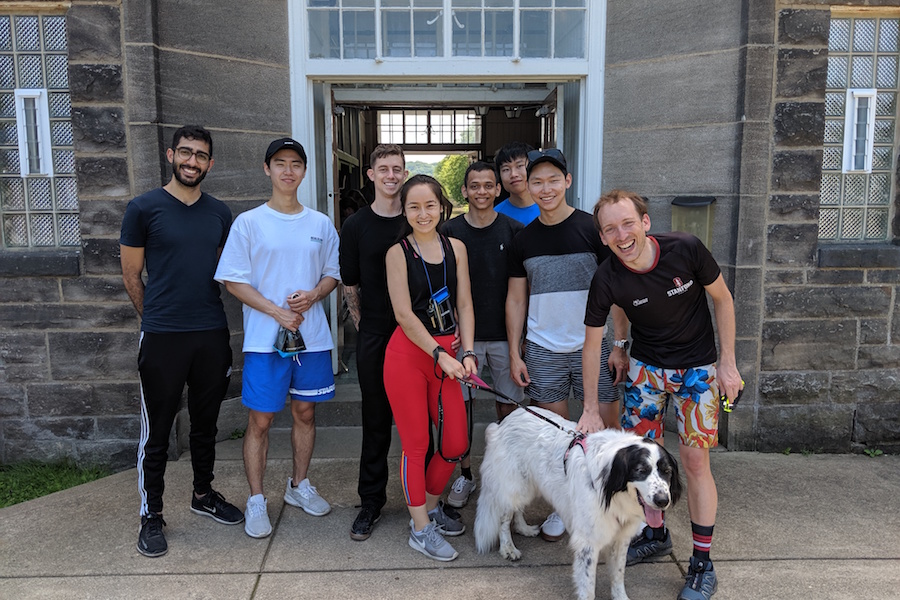 Ulissi with his research group...and mascot Laika.