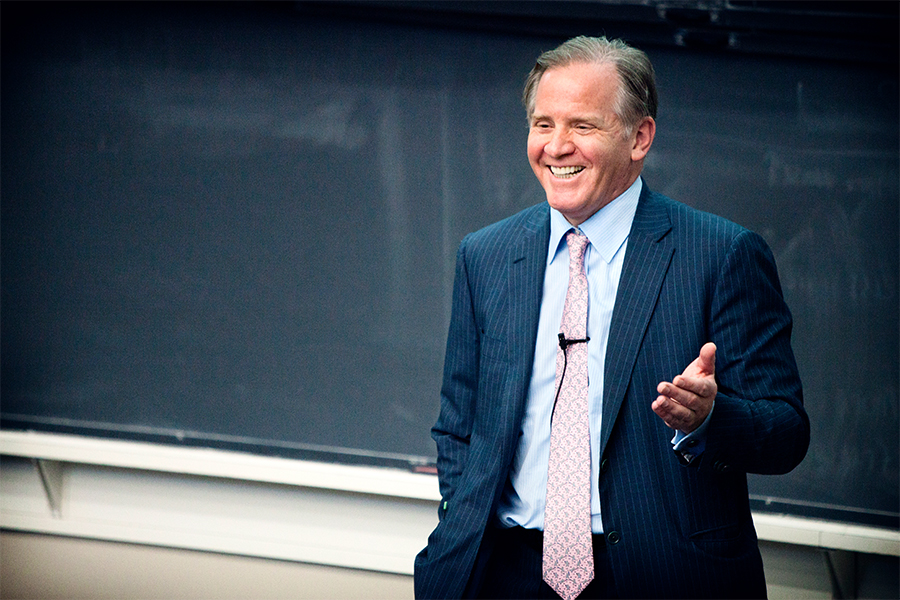 October 05, 2018
Scott Institute Advisor David Porges Works on Issues That Matter
By Amanda King alking(through)andrew.cmu.edu
David Porges has served on the Scott Institute External Advisory Council since its inception in 2012 and has been a valuable asset to the board—lending his decades' worth of experience in the energy industry. Porges serves as interim president and chief executive officer of EQT Corporation (as of March 2018 and at the time of publication).
He transformed EQT from a local utility worth about $1 billion in 1998 to the largest producer of natural gas in the U.S. — worth $12-15 billion. Porges joined EQT in 1998 and has served in various senior management roles within the corporation including as President, CEO, CFO, Chairman and Executive Chairman. Before that, Porges spent years in investment banking, primarily working with energy companies, while also directing areas such as mergers and acquisitions, structured finance and risk advisory.
Outside of EQT, Porges blends his passions of the humanities and sciences. Porges is a trustee of Carnegie Mellon University, RAND Corporation, the Carnegie Museums of Pittsburgh and Winchester Thurston School. Yet he remains engaged at the Scott Institute because its faculty and students are exploring and innovating in broad areas of energy research.
"I continue to be interested in participating on the Scott Institute Advisory Council because there are a lot of smart people at the Institute working on issues and problems that matter," said Porges.
While he adds value with his knowledge of existing energy sources, Porges enjoys being able to learn about new pathways. He fondly recalls a conversation he had about carbon capture and storage with founding Scott Institute Director M. Granger Morgan at the Institute's 2012 groundbreaking. Porges was concerned if it would work.
"Granger said it has to work so that we can utilize natural gas and coal in a cleaner way," said Porges.
Porges continues to learn about innovations in energy from Morgan and more than 140 other faculty affiliates at CMU who are working on energy issues.
"They are looking at this vast energy landscape and tend to focus on different aspects of it from varying perspectives—I just find that very interesting," said Porges.
Learn more about the Scott Institute External Advisory Council